What to buy to the skier or boarder at heart for Christmas
This article may contain affiliate/compensated links. For full information, please see our disclaimer here.
Christmas is coming and now we are starting to freak out that we need to sort out what to purchase for those we love. If they are madly in love with skiing or boarding, now that in the Northern Hemisphere is getting cold, what better idea than purchasing something snow/ski/boarding related?
Here are some things I am coming up with that I would not mind myself as my own presents, so I hope you could shop for those you love, or if not, get something for yourself- because at the end of the day, you are worth it!
Cushions: I insist on them and bought four – they are not the cheapest, but they are lovely, these cushions of dog skiers to decorate your ski pad (or your home in the city, just to think about the mountains) – There are lots of different models, from Etsy.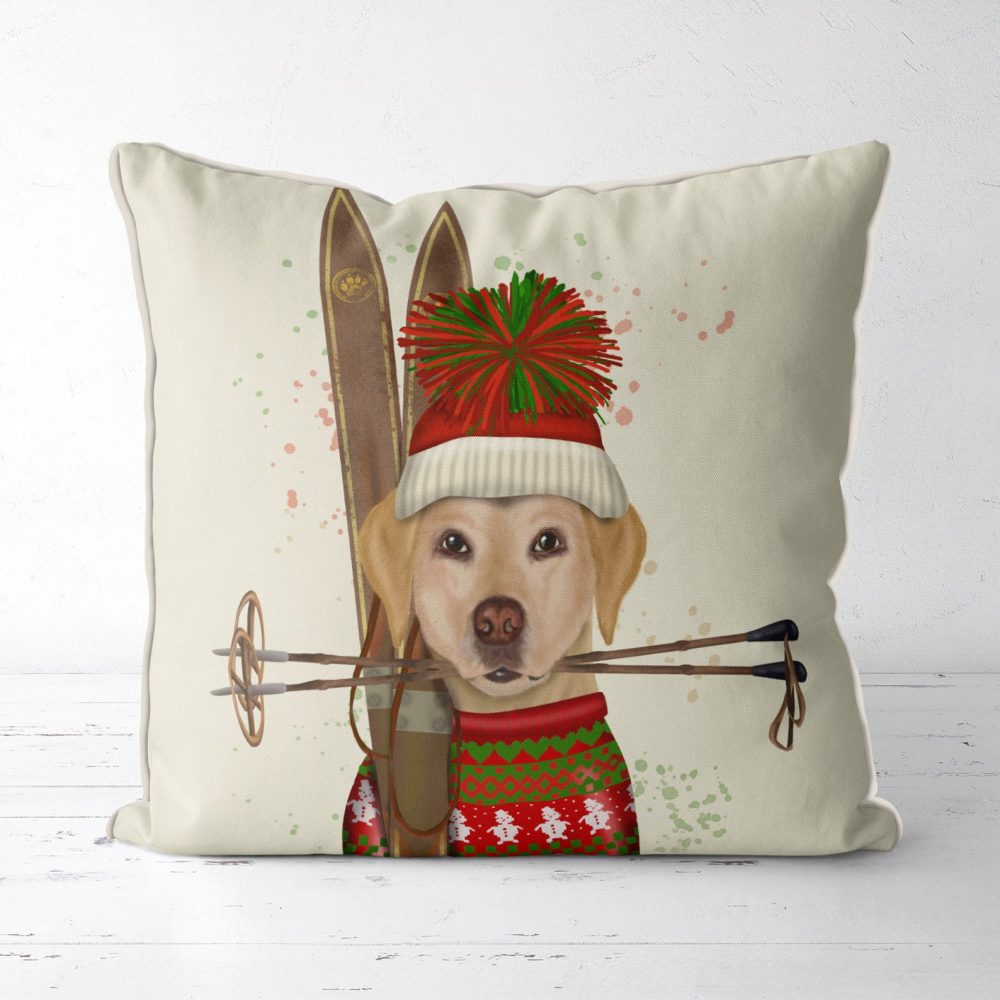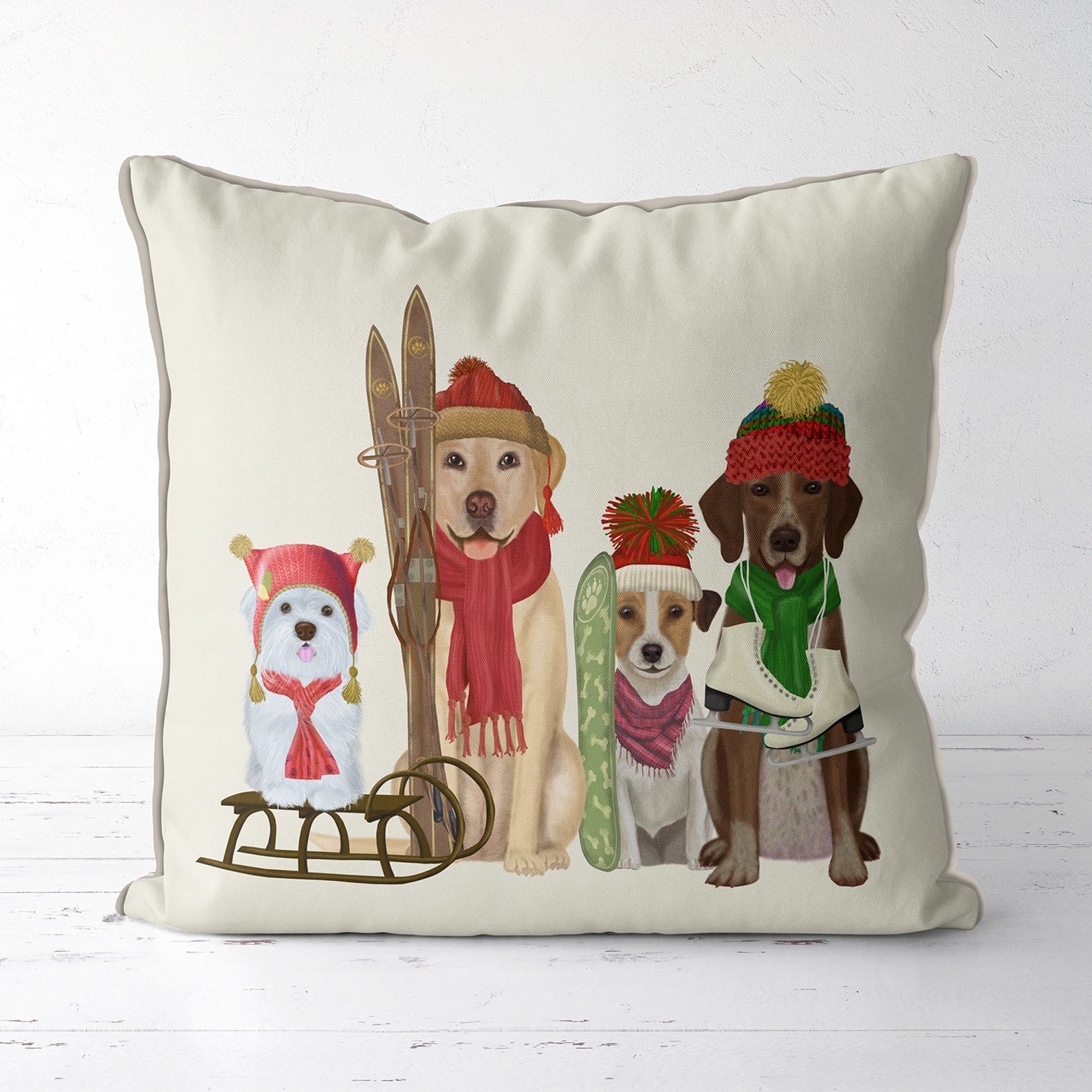 Blankets- winter is time to cuddle up in the sofa to watch your favourite shows or read a great book, nothing invites you better to do that than these blankets:
Lancashire Textiles Super Plush Red White Nordic Snowflake Chritams Festive Xmas Winter Warm Fleece Throw Blanket (130cm x 180cm)
Slippers: now is time to hibernate and be a lot indoors – or if you are with snow, you don't want to get all your floor or carpet wet, so why not have this lovely cozy slippers?
Ski rack: the solution where to hang out your and your family skis in your house or winter cabin. Amazon UK
SKI RACK HANGER WALL MOUNTED FOR 4 PAIRS
Ski and boot heater – great portable solution where to heat your boots and gloves and have them toasty for first thing in the morning.
LIANYANG Shoe Boot Dryer Large Capacity Home Shoe Heater Ski Boot Dryer With 180 Mins Timer Shoe Dryer Electric For Shoes,Boots,Gloves,Socks
US ski patent drawings– there are lots of different prints to choose from, but I loved (and bought already) this set of different US patented ski items ink drawings that is great to decorate your ski pad.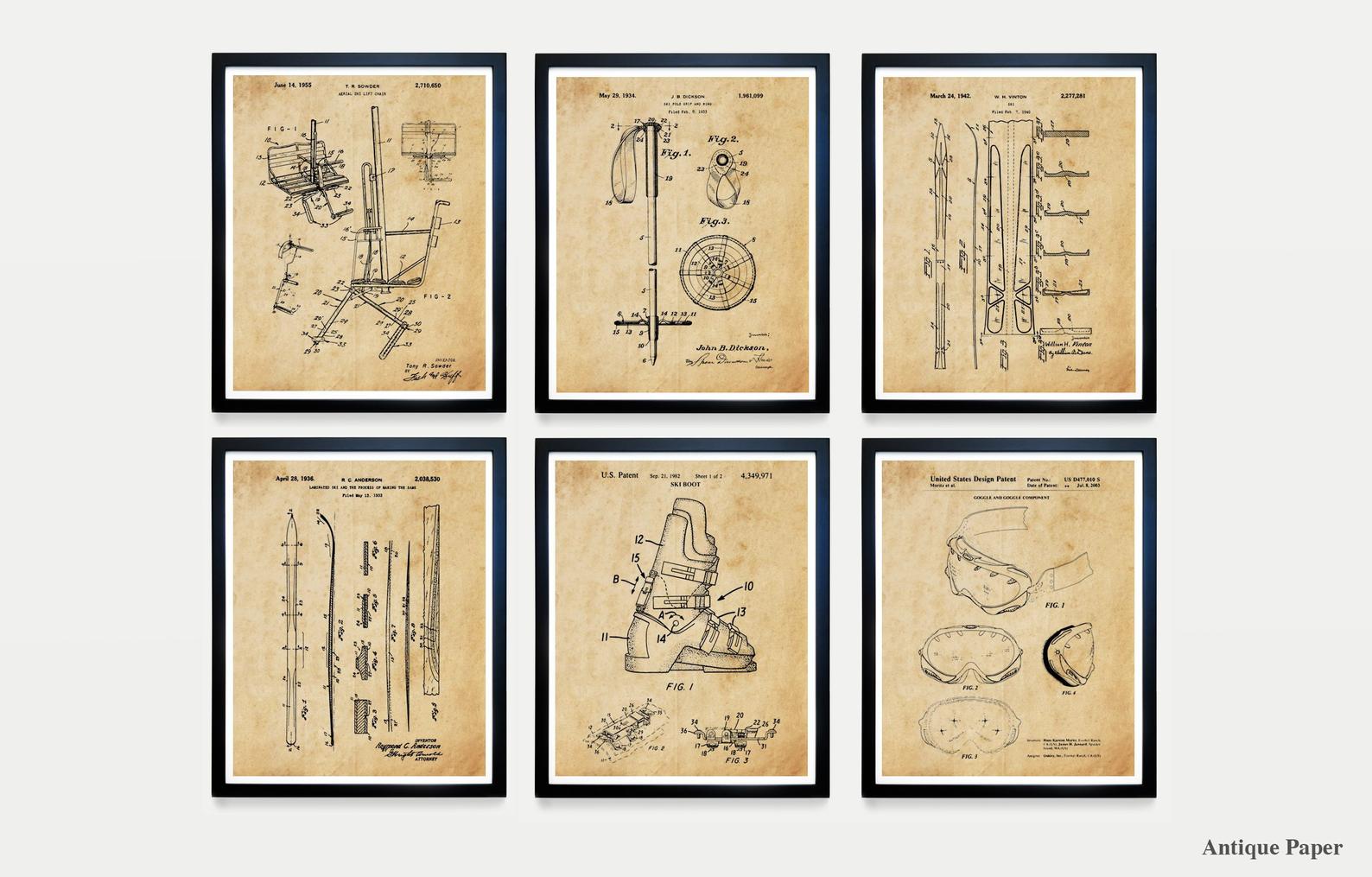 Expert signs Etsy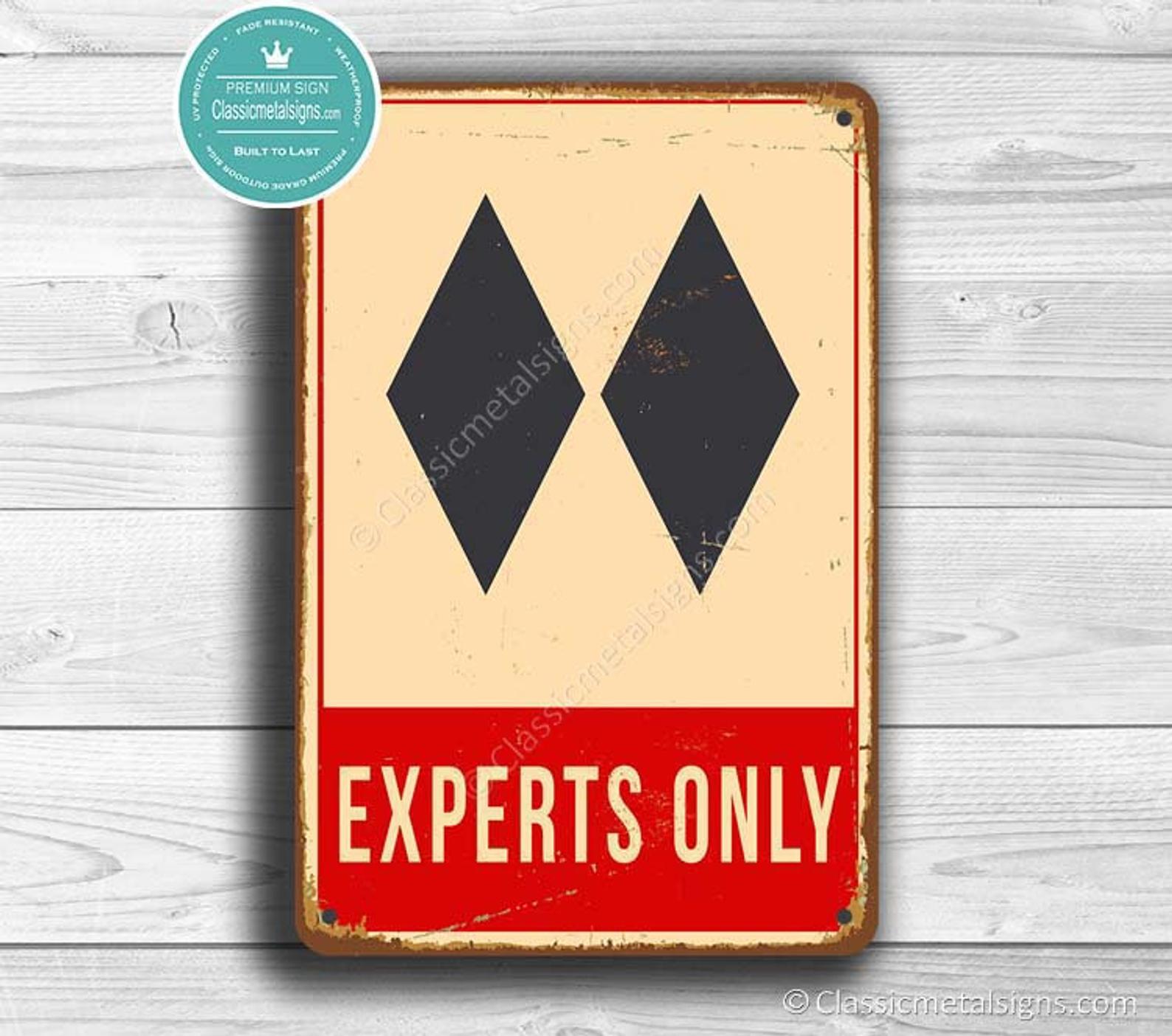 Aspen sign Etsy
Powderhound London: Coffee Mugs, plates, bowls – I love everything that this company does, from the coffee mugs, cereal bowls, plates and egg cups, from an artistic couple based in London – a photographer and an artist combined in their passion of skiing and producing lovely crockery.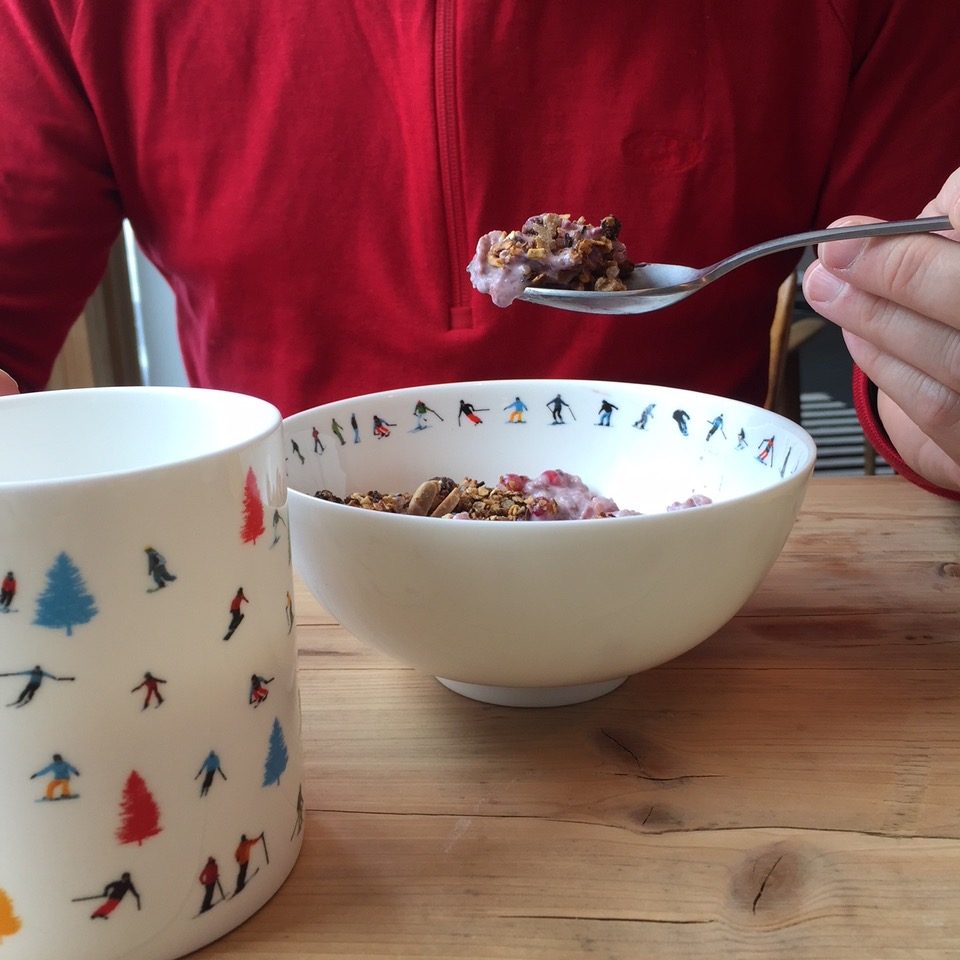 Buy from Powderhound London website.
Ski Decking Chairs from Timskistuff – I love all the different things that this guy produces out of recycled old skis or boards- for all you Americans that can afford the shipping & handling, check his classic chairs and benches. http://www.timsskistuff.com/
Option in the UK- Adinorack ski chairs in ETSY
James Nieheus' ski maps book. James Nieheus has been drawing the ski maps of lots of ski areas in North America and all over the world really. It is pretty sure that your ski mad loved one have skied with one of those ski maps drawn by him. Now he has made a coffee table book ready for Christmas.
The Man Behind the Maps: Legendary Ski Artist James Niehues

The Skiers Gift Book that's Sweeping the Globe (Sort of)
by Dan Cody.
Great stocking book, I've written a review of it already if you want to read it (click here). Good Santa present, or to anyone you know starting to ski and how to demystify all what you need to think so you do not look to be absolutely out of  your depth!
Also written a review of them, and I have been using since I've got them in August – completely forgot where my Oakley's are!
GOGGLESOC Unisex – Adult Goggles Protector St Anton Soc One Size
A great way to protect your goggles from getting scratch when not using them. Easy to pack on your pocket when you don't need it, and it also works to clean the lenses.
Orthovox transceiver- a must for those venturing off-piste.
Ortovox Zoom Plus Transceivers – Blue Ocean, One Size
Down puffy blanket: light to carry and warm to sleep toasty, or lay down to binge on TV.
ZEFABAK Down Blanket for Camping Indoor Outdoor Puffy 600 Fill Power Duck Down Cloudlet Blanket (500g-136 * 210cm)
Car Ski Box: great when driving to the mountains and wanting to carry yours and your family skis.
SportRack Unisex's Horizon roof Mount Cargo Box, Black, Large (16 cu. ft.)
Wax, for those of you wanting to do it yourselves.
Waxmeister Basic Ski Professional Basic and Training Wax from the Worldcup Professional Wax Stefan Berthold recommended for all slopes from -2 to -16 degrees.
Men's Merino socks from Icebreaker
Icebreaker Men's Ski+ Medium OTC Socks, Black/Oil/Silver, M
Arc'terix Laina Sweater for her
Laina Sweater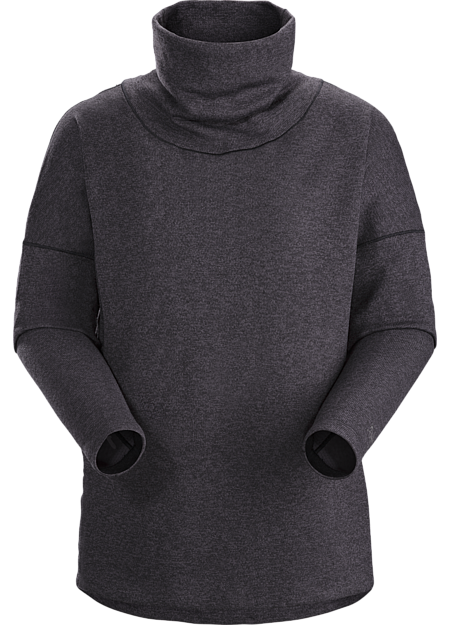 Arc'terix Men' Rush Jacket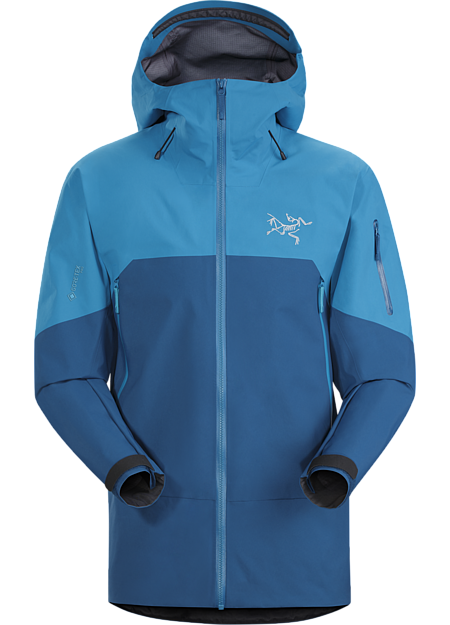 Camelback – Snow Hydration Packs
New hydration packs for ski and snow just dropped. Shop now!
A great backpack if you are wanting to pull your kid while skiing or boarding on the flats- with some 'ropes' to carry your kids and also straps to carry skis, brilliant.
Snowmule 25 litre 2018
This backpack is great for those parents taking little ones skiing – it has two straps to carry little ones sliding behind your back, plus straps on the side to carry skis.
You can check our article on 7 things to take to the mountains to help you bringing your kids skiing.
You can search for your own accommodation in the snow for your next ski holiday through our Accommodation Search tab. Or if looking to stay in the heart of the Mont Blanc Valley in the Aosta Valley, check Il Coure della Valdigne review here. This is our own family home in the mountains, that I am renting out when not using, you can always write me a private message if interested to info@the-ski-guru.com
You can book directly through Airbnb  through this link
If you want to take your family skiing and you don't know where to start, read here. And search for your ski transfers from all airports to the Mountains here. And for those that are like me, that are lazy to cook, you can get your food, even gourmet mountain food delivered to your home with Huski.
If renting equipment (skis or snowboards)  check our agreement with Skiset– you can get up to 50% off ski or snowboard rental rates. I have been using them for years every year when I go to America  and Europe and they are great!
You can start thinking about your trip, by reading the articles on the Planning your Ski Trip tab.  Or how to pack for your family ski trip.  If taking your furry friend abroad to the continent, read about the new Pet Travel Scheme update from DEFRA. Self-drive skiers also need to plan for Brexit. Check out our tips for driving to the mountains.  If flying and renting a car in Europe, beware of the extra charges they will pass to you if you want winter tyres, snow chains or ski racks. If driving, check the winter tyres news for Europe and North America. You can see how our last family ski holiday was not as expected, even though one plans it to be a success, but how we could do the most of it. If you want to get better before getting to your next ski holiday, here is a quick guide to indoor skiing and dry slopes in the UK. You can also read our week in the mountains during our summer holidays in Courmayeur.
Featured Image: What to buy to the skier or boarder at heart for Christmas. Photo Unsplash. 
Please follow and like us: