Was the past one a great ski season? Enjoy it for now!
From Bloomberg Business
This past winter's weird weather patterns delivered record snowfalls. There are now five North American ski resorts still open and even Mammoth is planning to use its chairlifts in August.
The ski industry – a business of $8.4 million in North America has gone from being really bad, to have a good year even when there is a fallout of climate change.
It was a record year for skier days in the US – as the National Ski Areas Association published there was an 11% increase in skier days from the prior year reaching 59 million skier days in the US.
Both Alterra and Vail Resorts have taken advantage of this. From November through April, Vail received 13.7 million skier days – a 20% year on year. Total revenue increased 14.5 percent to $1.8 billion.
Alterra does not disclose its numbers as it is a private company. Gregory, Alterra's CEO said that the company posted record levels of visitation and revenue in all but one of its resorts.
There were times, when too much snow was not good – for example, in February, California resorts were forced to close over one of the season's busiest weekends when they were buried by 11 feet of snow over four days. Alterra also had a backlash over long lift lines and crowded mountains.
Powder hounds can ironically thank climate change – at least in part. Cameron Wobus, a senior scientist at Lynker Technologies says that powder hounds now can thank climate change in part. A polar weather system dipped south and froze in place this year, spinning a parade of storms through America. Wobus says that it is not unusual for a band of cold air to drop south, but what is strange is that it didn't wiggle around like a loose garden hose – he says that this type of thing is what you expect to see from climate change.
In a study on 2017, Wobus, along with the University of Colorado and U.S. Environmental Protection Agency, found that over the following 30 years climate change may make for longer ski seasons on approximately 10 of US resorts.
What he explains is that "basically precipitation goes up with temperature. But in a lot of places if it gets a degree or two warmer, it's still cold enough to snow." Winter, will, therefore, be a bit 'wintrier' in certain places.
On the other hand, America has been pretty cooler during the spring. Skiers have enjoyed the best parts of the climate change with few of the bad symptoms.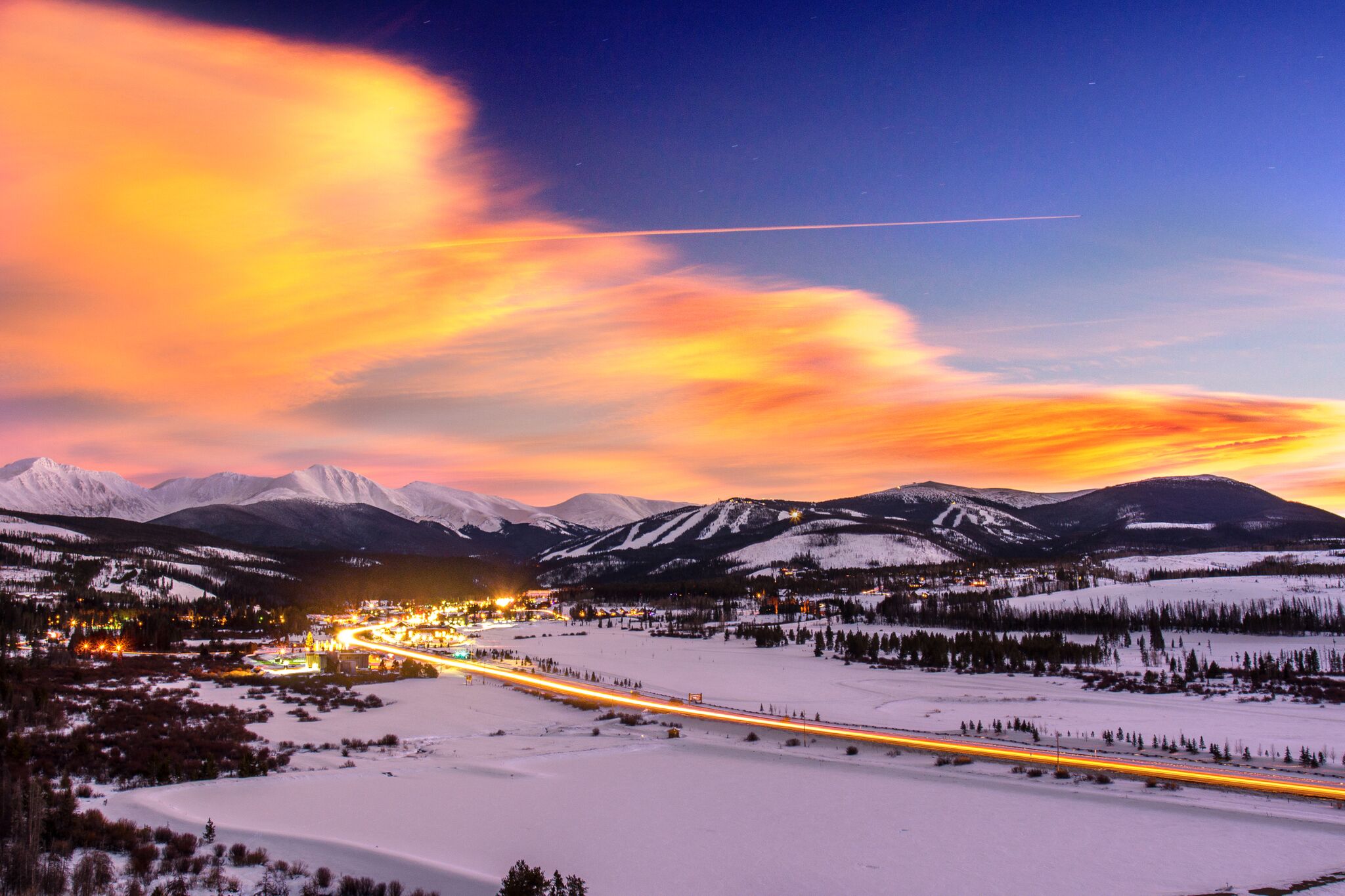 Breckenridge, pushed back its closing date twice and finally stopped its lifts on June 9. Killington, on the east coast, closed just a few days earlier. Mad River Glen, a Vermont cooperative that does not use man-made snow had its longest season in 70 years with 136 days operating.
Even now in summer, we had some mountains in Colorado receiving 20 further inches of snow. On July 4, skiers at Arapahoe Basin wore Hawaiian shirts and glide on nearly four feet of snowpack.
This obviously helps the ski finances- for example, the largest ski maker in New England, Parlor Skis, sold out places for its summer workshop on which customers build their own skis for $1,500.
Vail, Colorado, pass sales for next season are already 9% up in terms of units. Peak Resorts, owner of 16 resorts including New York's Hunter mountain has seen an increase of 21% increase in season pass sales for the 2019/20 ski season.
It will be difficult to get the same season as this one soon. Conditions for sure will worsen from here. By 2050, more than a third of US ski resorts will have lost more than half their season, according to the University of Colorado study.
Executive Director Mario Molina of Protect Our Winters, a non-profit advocacy group says that they had more success trying to get the skiing community to lobby more aggressively for a policy agenda including a carbon tax and renewable mandates for electric utilities with professional skiers' and boarders' athletes more than with executives. He believes the ski industry is in a tough position as it has not yet internalised the scope of the impact.
At the moment the industry is focused on hacking Mother Nature, making lots of man-made snow so resorts can open earlier in the fall and close later in the spring.
Alterra will be spending $8.3 million the next few months on snowmaking equipment. Gregory of Alterra explains that "in this business, you kind of live and die by these weather cycles. We had a great year, but I've been doing this long enough to know that the pendulum is going to swing."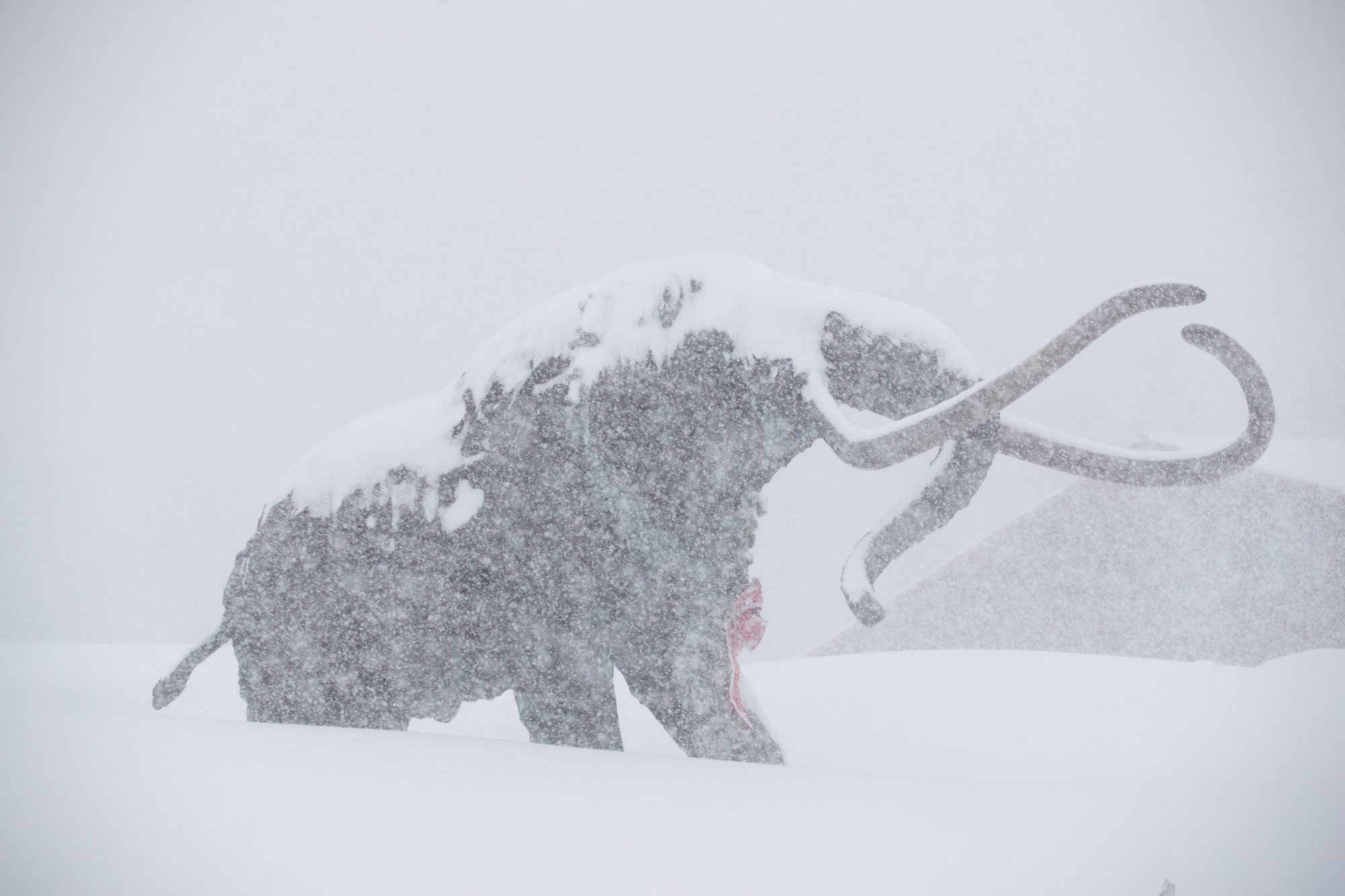 Vail Resorts will be spending up to $180 million on capital improvements by the start of the 2019/20 ski season, the majority in Colorado on snowmaking capabilities. It is planning to open Vail Mountain by mid-November, a week earlier than usual and is also investing heavily in zip lines, rope courses and other summer activities. Vail Verano is something now marketed in the Latin American countries and international visitors are starting to think of Vail as a four seasons resort.
Katz, CEO of Vail Resorts said" What we're planning for is weather variability. We have to have a business and a guest experience that we can deliver on, regardless of snowfall."
Both Vail and Alterra are trying to hedge the weather risk and are thinking about selling all-you-can-ski passes that will span for more than one season. For consumers it will be good as they will hope that the odds of having one decent winter are good, and if not, they can go and ski in Japan, Australia or Chile.
More information: Bloomberg
Read how Vail Resorts commited to Zero Emmissions. Alterra is expected to spend $181 Million in Capital Improvements. You can see which resorts are the most expensive in the USA.
Do you think there is a correlation between the snow falling in the Northern and Southern Hemisphere?
You can search for your own accommodation in the snow for your next ski holiday through our Accommodation Search tab.
The-Ski-Guru TRAVEL is a CONCIERGE service that can help you organise your bespoke ski trip to the Americas, Alps or Japan, including for those going from Britain to Europe, helping you book your Eurotunnel trip, and for all trips: lodging, lift tickets, rentals, ski school, and all you need for an excellent vacation. Go to https://www.the-ski-guru.com/travel and upload your information – this page will be updated soon with more travel ideas. Check our amazing Ski Safari in the Dolomites , stay at the San Lorenzo Lodge White Deer in the Val Pusteria of Sudtirol, in the Hotel Petrus in Riscone, for skiing Kronplatz, or check our offer to Obergurgl-Hochgurgl and Sölden to ski with your family. Maybe you want to come on my group to ski with other like-minded skiers in Courmayeur in January 2020, staying at the Gran Baita hotel?
You can start thinking about your trip, by reading the articles on the Planning your Ski Trip tab.  Or how to pack for your family ski trip.  If taking your furry friend abroad to the continent, read about the new Pet Travel Scheme update from DEFRA. Self-drive skiers also need to plan for Brexit. Check out our tips for driving to the mountains.  If flying and renting a car in Europe, beware of the extra charges they will pass to you if you want winter tyres, snow chains or ski racks. If driving, check the winter tyres news for Europe and North America. You can see how our last family ski holiday was not as expected, even though one plans it to be a success, but how we could do the most of it. If you want to get better before getting to your next ski holiday, here is a quick guide to indoor skiing and dry slopes in the UK.
Featured Image: Norbert, Nico and Eva playing at Squaw Valley. Alterra Resorts. Was the past one a great ski season? Enjoy it for now!
Please follow and like us: