Wanting to Ski in Whistler but on a Budget? Why not stay at the Pangea Pod Hotel?
This article may contain affiliate/compensated links. For full information, please see our disclaimer here.
So you always wanted to ski in Whistler, but when looking at rooms rates you've thought you are out of money as you are on a budget? Look again, now with the Pangea Pod Hotel you can afford to stay in Whistler in budget and in style.
The Pangea Pod Hotel has opened its doors in Whistler, BC, Canada, on August 2018. It has revolutionised the hospitality industry by bringing chic and price-conscious solo accommodation to one of North America's top tourist destinations.
The first hotel of its kind in Canada, Pangea's rooms will, at most, cost half the price of a conventional hotel room, and usually far less. This new style of accommodation will make the resort more accessible to solo and budget travellers wishing to experience all that Whistler has to offer.
Husband-and-wife team Russell and Jelena Kling spent several years traversing the globe, garnering first-hand experience about what makes for a comfortable and satisfying stay. Loosely inspired by Tokyo's capsule hotels, Pangea, located in the heart of Whistler Village, is the result of three years of planning and prototype development.
"Pangea combines the affordability of a hostel with the perks of a boutique hotel," says co-founder Russell. "We wanted to cater to the type of traveller who enjoys the conviviality of shared spaces but prefers their own personal space at the end of the day."
The hotel's 88 independent sleeping pods are divided among eight separate "suites". One suite is dedicated to female-only guests. Bathroom facilities are divided into individual components (more than 60 in total) to offer privacy and limit line-ups. These individual components include washrooms with vanities, showers with changing space, stand-alone vanities, and changing rooms.
Each cleverly-designed, wood-lined pod contains artwork and mirrors, as well as a comfortable double memory-foam mattress, individually controlled LED lights, a built-in fan that provides both air circulation and white noise, a lockable cabinet for valuables like iPads and phones, hanging space for clothes, and a storage area for luggage.
But Pangea isn't only about the pods; it offers superb shared spaces too. The Living Room, a stylish combo of lounge, bar, café, and espresso bar, boasts floor-to-ceiling windows that overlook the bustle of Whistler's Village Stroll, giving the space the feeling of an outdoor patio. The Rooftop Patio is Whistler's only true rooftop bar, providing a bird's eye view of Mountain Square. And The Toy Box, an open-plan secure storage area for skis, snowboards, mountain bikes, and other gear, was custom created to address the needs of equipment-laden outdoor enthusiasts.
Pangea Pod Hotel STATS
ABOUT PANGEA POD HOTEL – CHIC. SHARED. CENTRAL.
Proximity and privacy without the price tag. Pangea was born out of a need for a new kind of accommodation in Whistler – a place where people with a shared passion for mountain sports, travel or just life, in general, could meet, relax and share stories but still have their personal space at the end of the day. Pangea was created with this in mind – an affordable yet boutique property offering private pods within a chic, laid-back setting. Pangea is not a hotel and it is not a hostel; it is the best of both worlds, providing guests the privacy and comfort of a hotel and the affordability and social vibe of a hostel.
4333 Sunrise Alley, Whistler, BC. 1-844-PangeaW
WHAT IS PANGEA?
Pangea is Canada's first ever pod hotel, offering affordable accommodation in a boutique property that combines the best elements of a hostel and a hotel. The "chic shared" concept is changing the face of the travel industry in North America and is setting a trend towards alternative accommodation worldwide.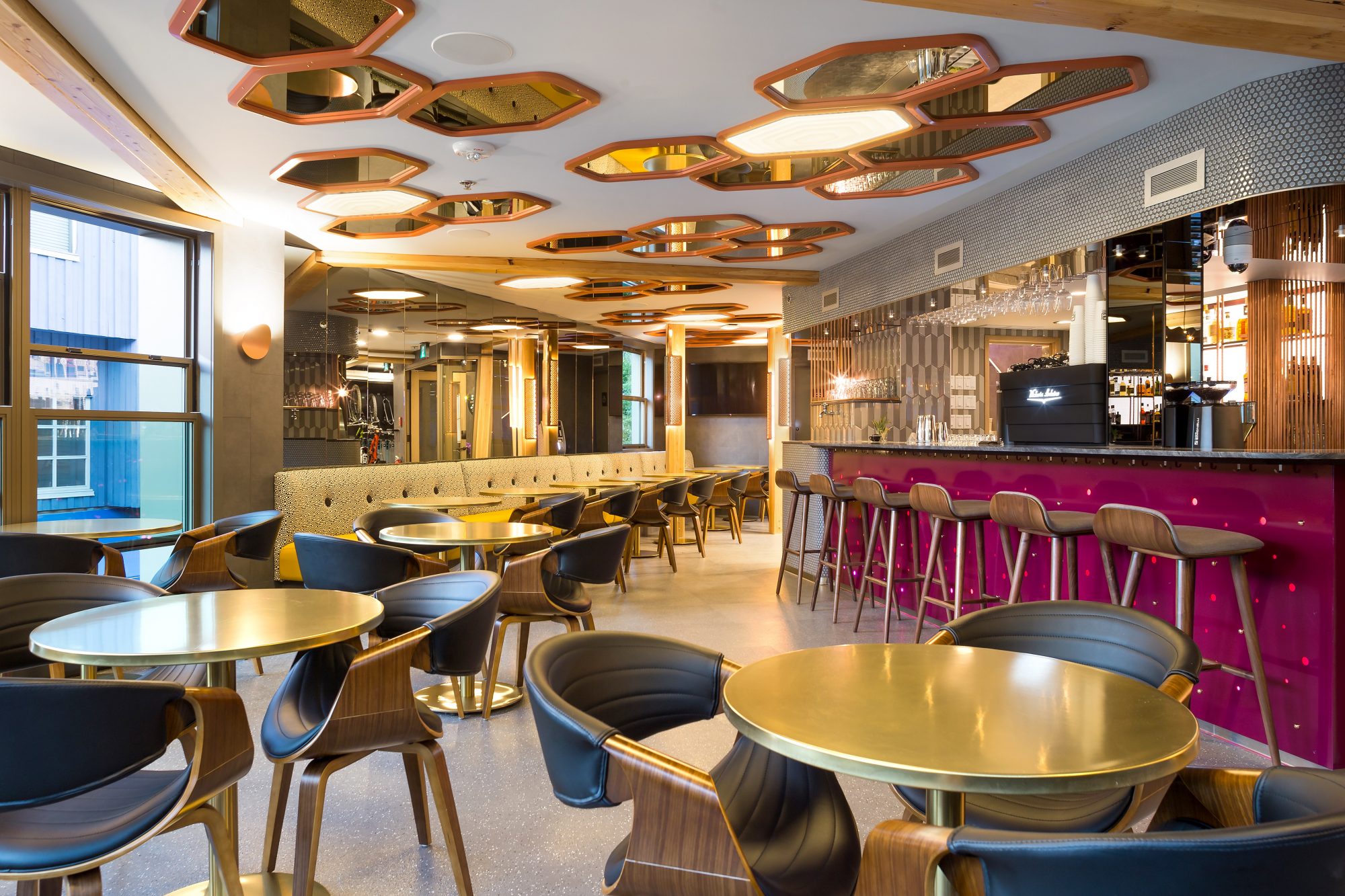 WHERE IS PANGEA LOCATED?
Pangea is located in the heart of Whistler Village, on the pedestrian-only Village Stroll, just a few steps from restaurants, bars and the gondolas ascending Whistler Blackcomb.
WHAT DOES EACH POD CONSIST OF?
Think of it as a luxury berth on a train (pods range in size from 32 to 41 square feet), with all of the appointments a modern traveller desires: a double memory-foam mattress, premium linens and pillows, a fan (to provide cooling as well as white noise), USB charging ports, lockable personal cabinets, natural wood-lined walls (decorated with art and a mirror) and a blackout curtain, plus sufficient space to store your suitcase and belongings.
HOW ARE THE PODS SEPARATED?
Pangea's 88 pods are divided among eight suites; each suite contains from six to 18 pods, ensuring a greater degree of security and privacy (unlike other pod hotels that house all of their pods in a single warehouse-like facility). At least one female-only suite is available at all times.
WHAT ARE THE BATHROOM FACILITIES LIKE?
Seeking to avoid the scenario typical of hostels, in which towel-wrapped guests awkwardly stand in a long line, Pangea devised an ingenious system that minimizes waiting and maximizes comfort. Each traditional bathroom is broken down into four individually-accessed components: a shower cabin; a washroom; a stand-alone vanity with sink and backlit mirror; and a changeroom with a full-length mirror. There are over 60 components serving the 88 pods, with components exclusive to each suite.
Pods are now available for booking at Pangea Pod Whistler Village
The-Ski-Guru TRAVEL can organise your bespoke ski trip to the Americas, Alps or Japan, including for those going from Britain to Europe, booking your Eurotunnel trip, and for all trips: lodging, lift tickets, rentals, ski school, and all you need for an excellent vacation. Go to https://www.the-ski-guru.com/travel and upload your information – this page will be updated soon with more travel ideas. Check our February offer for Zermatt staying at the Chalet Zen or Penthouse Zen, our amazing Ski Safari in the Dolomites and our Easter offer to Obergurgl-Hochgurgl and Sölden to ski with your family.
You can start thinking about your trip, by reading the articles on the Planning your Ski Trip tab.  Or how to pack for your family ski trip.  If taking your furry friend abroad to the continent, read about the new Pet Travel Scheme update from DEFRA. Check out our tips for driving to the mountains.  If flying and renting a car in Europe, beware of the extra charges they will pass to you if you want winter tyres, snow chains or ski racks. If driving, check the winter tyres news for Europe and North America.
Or you can read our last news on equipment as seen at the London Ski Show. Also, the new range of skis of Black Crows, one of our favourite brands. Shred-Dog is a definitely favourite brand for parents of growing kids. And check the new Mohawk helmet with augmented reality.
We have already covered many news due to this latest spat of snow storms in Europe, as the hotel that was hit by an avalanche of 300 meters of width in Eastern Switzerland. In the same place, a couple days later, a second avalanche affected the structure of the Säntis Suspension Railway. And two ski patrollers got killed setting avalanche control charges in the French resort of Morillon in the Grand Massif. Also two workers died in Jammu in the Gulmarg in India, when they've fallen from a cable car during a mock rescue drill.
Lots of snow makes you wonder how the resorts deal with the avalanche danger. Here you can read the interview to Coco Torres, former Head of Operations of Las Leñas, in Argentina, as how they dealt with avalanches at the resort. 
Or perhaps you may choose to read the Ski Resort News, Ski Passes News, and the Must-Read Guides to Lech,  Zermatt,  Courmayeur, Val di Fiemme and Crans-Montana. Coming soon will be the guide to St Anton. Or  watch an amazing heli flight over the Mont Blanc Massif. Also see tips on how not to be scammed when booking a ski chalet.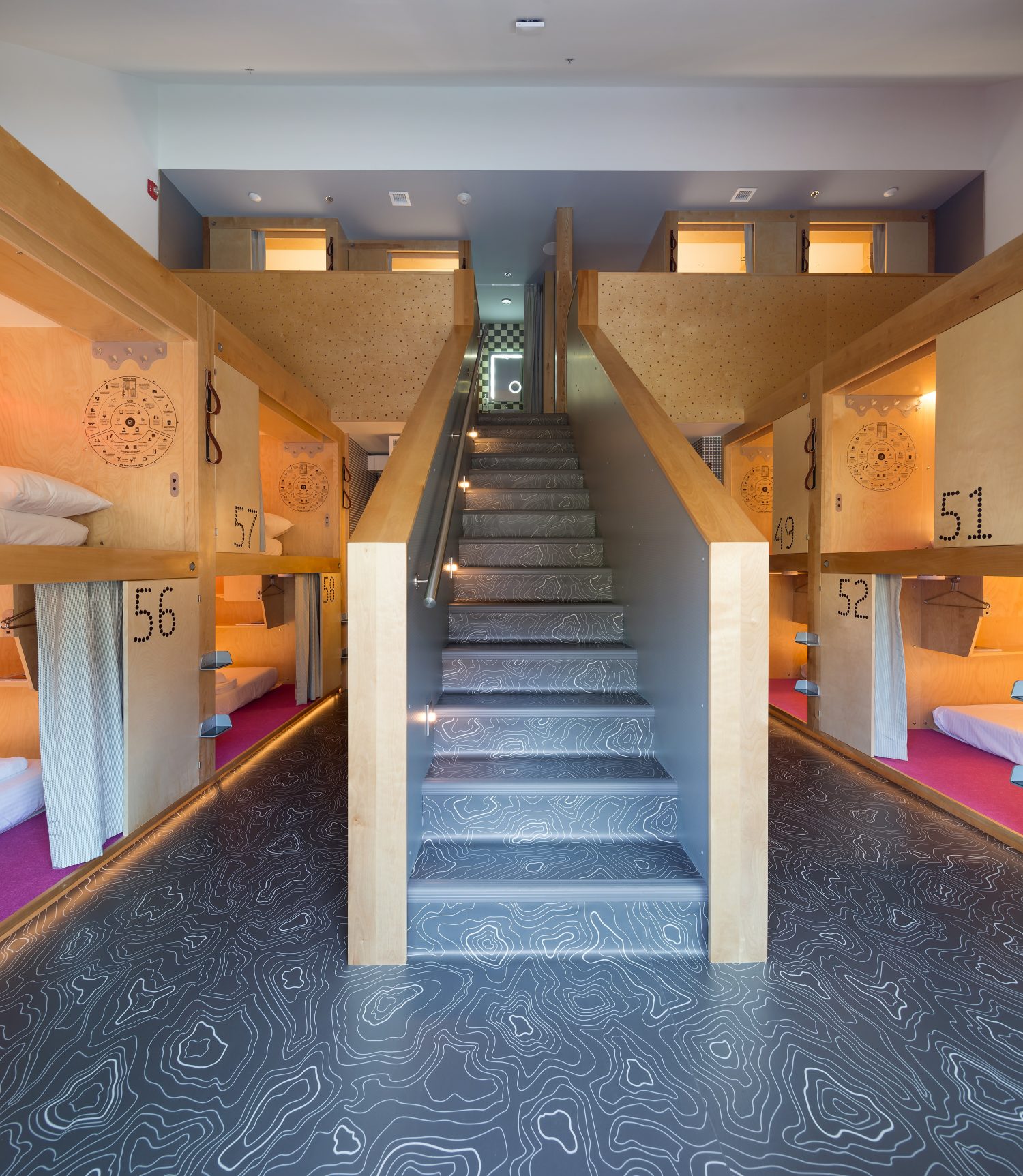 You can also read what's new at Les Trois Vallées and the last article on what is new at the Tirol ski areas, in Les 2 Alpes,  in Cervinia, in La Plagne, in 3 Zinnen Dolomites ,  in Adelboden, Lenk and Kandertal, in Gstaad, in Chamonix,  in Georgia's Gudauri Resort and in the Skicircus Saalbach Hinterglemm Leogang Fieberbrunn. And how the US Ski Team has chosen Alpe Cimbra to train for the following four ski seasons as their European home.  Here is the link to our post on the My Voucher Codes ranking of best European Ski Resorts.  
Crested Butte will have a new chairlift to replace Teocalli lift for the 2019/20 ski season. Jay Peak is officially for sale.
You can plan where to eat in Aspen Snowmass or which events to attend on-mountain while there.  And Cortina D'Ampezzo is getting ready for this winter and the 2021 World Ski Championships. 
Another classic resort, such as St Moritz has been in the news for its famous Cresta Run be opened again for women after a 89 years ban.
Also, you can read how Grandvalira will be staying together as one lift ticket company and how they are adding Ordino Arcalis to  this offer. Grandvalira is opening now all of its six sectors.  And also read how someone tried to sabotage some lifts in Vallnord's Pal Arinsal. And as if it is starting to be a trend, there were two lifts sabotaged in Passo Rolle, in Val di Fiemme, Trentino. Fortunately they were repaired in record time to open to the public. It seems also that the deadly fire in a Courchevel employee housing building was arson.
Also, Mt Hood Meadows was forced to evacuate one lift with 150 skiers and boarders due to a power failure. And the same was the case in a lift with 140 skiers/boarders in Whitefish, Montana. A last one to report was now in Stowe, VT, with more than 150 stuck skiers and boarders that have to wait up to two and a half hours to offload. Recently a British skier was killed after suffering a cardiac arrest on a chairlift falling 32 feet to the ground in Méribel resort in Les Trois Vallées. You can see our recent article on how avalanches claimed two lives in Switzerland the past week. And read more what is the real risk of avalanches. Three Germans have been killed by an avalanche near Lech and a fourth is missing. Two were caught in an inbounds avalanche near Kachina Peak in Taos and taken to hospital. 7 were killed as a helicopter and a light aircraft crashed over the Ruitor Glacier near la Thuile in the Italian Alps. Two were killed by an avalanche in St Christoph-en-Oisans in the French Alps.
Or read about the latest investments in Whistler Blackcomb. Or see how Taos is going against the industry trend, and instead of merging with the two biggest oligopolies in skiing at the moment, it goes and buys an airline to get more bums in resort. Or how Jackson Hole is appealing to families and beginners – it is not only a resort for expert skiers anymore. Another great area for families is Stubaital in the Tirol. And a new coming ski area that got funding for its first lift is Skeetawk in Alaska.  Courmayeur is opening this season two new trails, one that is 70% steep – not for the faint-hearted! Or read how a group of experienced industry insiders got together to purchase Tamarack Resort. And how Peak Resorts finalised the acquisition of the resorts of Snow Time. You can also check how Vermont's ski passes are the most expensive in New England. And talking about Vermont, you can read on how Killington is planning to change its North Ridge triple chair with a fixed-gripped quad.
Also read how one employee of Aspen Ski Co got caught in an avalanche but got out unscathed while scouting terrain for the Aspen Mountain Powder Tours. Or how the a gondola of the new American Eagle lift from Copper Mountain crashed into the snow in a trial run. The resort confirmed that the chondola will be fixed before it's opening day. Plus this week, some gondolas got tangled in Hochzillertal. And there was a gas explosion at the Grand Hotel Zermatterhof that injured six, before its opening date.
You can keep up to date on how are the sales for the EPIC and IKON passes are doing here. Read how Emma, the first Digital Mountain Assistant, is launched in Keystone now and will be rolled to eight other resorts this season.  Breckenridge and Keystone are one of the resorts with the longest ski season in the United States. And even read about the new incorporation to the IKON Pass: Valle Nevado. Here is also a post on the South American resorts.  
Or you can see the inspiring story of the "Cholitas" – the indigenous Aymara ladies who are attempting to climb the highest peak of the Americas – the Aconcagua at 6,962 meters/22,840 feet.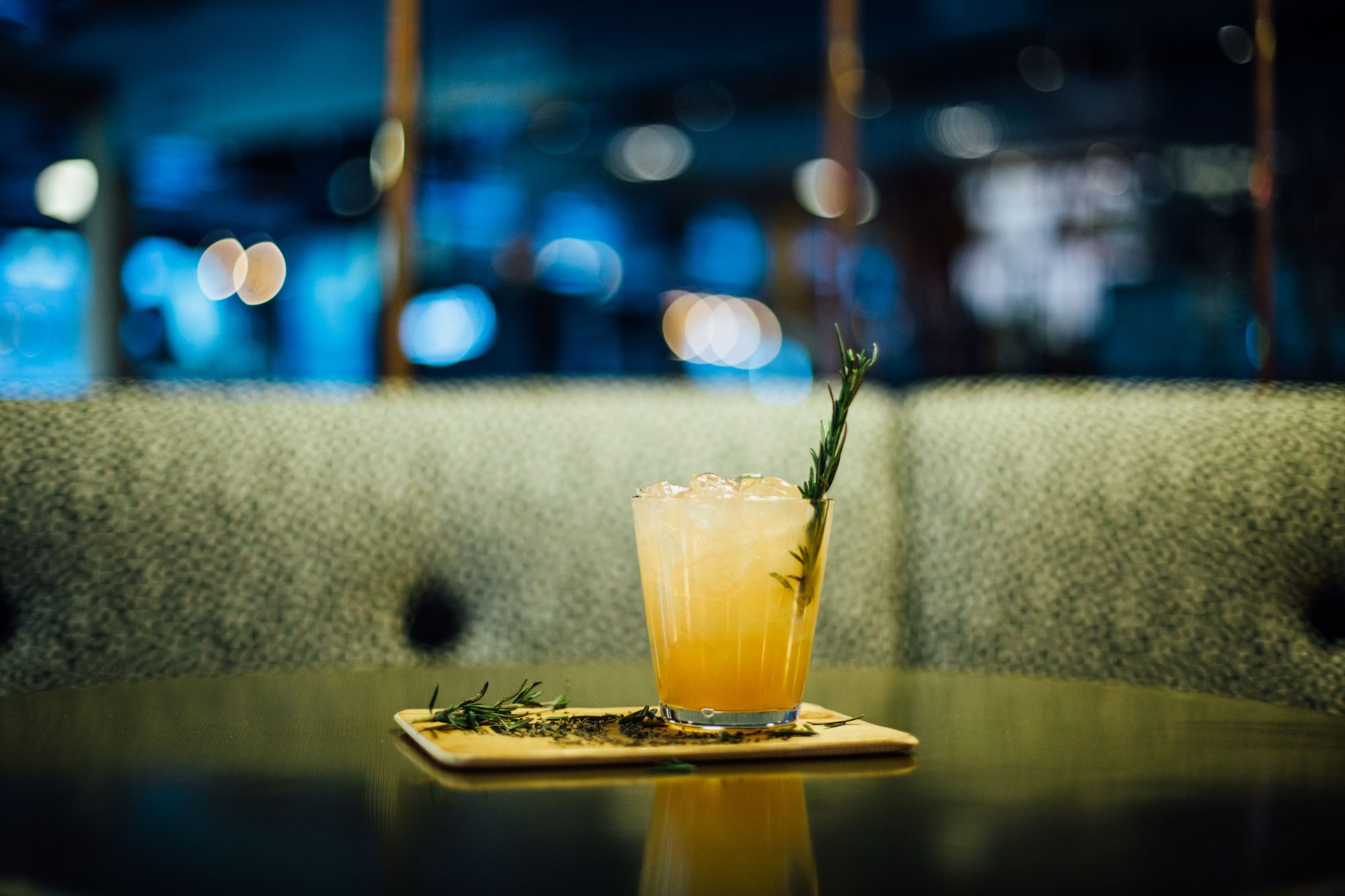 Also, Rob Katz and his wife Elana Amsterdam donated 2 million USD in grants to support mental and behavioural health programs in ski towns of North America. And see how Aspen Skiing Company released its sustainability report 2018.   And also check Aspen's Give a Flakecampaign. The Audi Power of Four Mountaineering Race is coming back to Aspen. And the '12 hours Head NonStop' is going back to Sierra Nevada.
And here is a summary of a report by LISTEX on the State of the UK Snowsports Market. The US had it first National Learn to Ski and Snowboard Day with 6,200 lessons given.
And what Switzerland could look by 2060 due to climate change.
Or check out how now with the EPIC Pass you can ski in Europe, specifically in Les Trois Vallées and the resorts of Skirama Dolomiti in Trentino's Italy. Or see our review of L'Héliopic Hotel Sweet & Spa if thinking in staying in Chamonix this winter. Or check out the new Snowpine Lodge in Alta, Utah opening late January 2019.
Featured Image: Pods from Pangea Pod Hotel. Wanting to Ski in Whistler but on a Budget? Why not stay at the Pangea Pod Hotel? 
Please follow and like us: