2018/19 Mountain Dining News and Events at Aspen Snowmass
Aspen Snowmass on-mountain dining establishments announce 2018/19 winter news and events calendar.
Mountain Dining News
Sustainable and Local Food
Aspen Snowmass works closely with local purveyors to ensure that food at on-mountain restaurants is fresh, local and sustainably sourced. All hot-dogs, hamburgers and chili meat are sourced from local, grass-fed beef and on-mountain chicken products, including chicken fingers, come from Boulder Natural Meats. In addition, Aspen Snowmass works with other local sources such as Crystal River Meats, Mountain Primal Meats, Erin's Acres Farm, Wild Mountain Seeds, Louis Swiss Pastry, Rock Bottom Ranch, Shining Mountains Farm, Colorado Pastured Pork and more.
Kid's Cooler On-Mountain Lunches
This season, Aspen Snowmass is updating the Kid's Cooler on-mountain lunches to include healthier options. Selections now include hummus, carrots, edamame, fresh fruit, yogurt and applesauce. Kid's Cooler lunches are available at the Cliffhouse, Bumps, Elk Camp, Merry-Go-Round and Ullrhof.
A Commitment to Composting
On-mountain dining restaurants at Aspen Snowmass are committed to composting. Composting reduces dependence on fossil fuels and improves soil health which greatly decreases the need for chemical fertilizers. It also lessens waste sent to the Pitkin County Landfill, extending the landfill's life. Aspen Snowmass has embraced composting at on-mountain restaurants, children's ski school locations and hotels. Bumps, the Cliffhouse, Two Creeks, Elk Camp and Sam's Smokehouse compost both the front and back of house and Lynn Britt Cabin, Ullrhof, Up 4 Pizza and the Sundeck all compost in the back of house. Within children's ski school facilities, both the Treehouse Kids' Adventure Center and the Hideout have implemented composting programs. The Little Nell, Limelight Hotel Aspen, and the Limelight Hotel Snowmass compost as well. By the end of the 2018/19 winter season, the vast majority of Aspen Snowmass' waste will be composted.
Straw Free
The Limelight Hotel Aspen, Limelight Hotel Ketchum, The Little Nell, and all Aspen Snowmass food & beverage outlets are going straw free, meaning plastic beverage straws are no longer provided. If a straw is requested, then a paper straw or compostable straw is given. Aspen Snowmass enacted this policy to align with the movement that throw-away-plastic is an unnecessary product and adds to the plastic pollution in our oceans.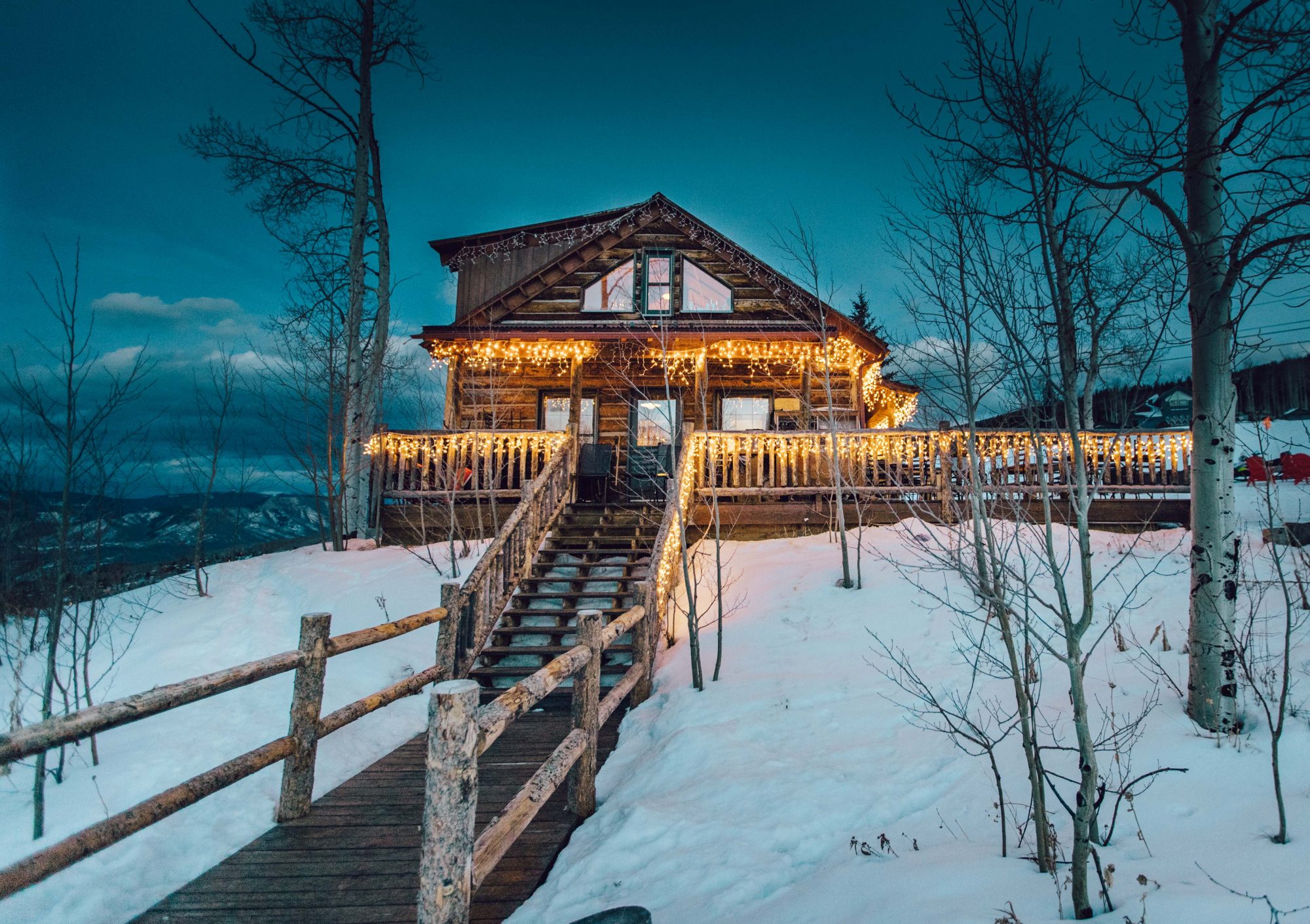 Mountain Dining News Quotes
"We have been working with local farmers, ranchers and artisans for years and will continue down this path as our menus progress. It's simply in our DNA to support local. And it allows us to provide the freshest ingredients for our chefs to prepare good food that keeps skiers and snowboarders going all day long," says Jim Butchart, on-mountain culinary director, Aspen Snowmass.
"We have really ramped up our composting efforts at Elk Camp and it's great to see the amount of food we are able to use for a better purpose than simply sending off to the landfill," says Dieter Schindler, general manager at Elk Camp Restaurant, Aspen Snowmass.
2018/19 Mountain Dining Events Calendar
Full Moon Dinners at the Cliffhouse
Dec. 22, Jan. 20, Feb. 19, Mar. 20
Cliffhouse Restaurant, Buttermilk
Skin or hike-up under the full moon to dinner at the Cliffhouse restaurant located on top of Buttermilk Mountain. Once at the top, free hot chocolate will be served from 5 p.m. to 6 p.m. around the Cowboy Cauldron over a roaring fire. À la carte dinner options, snacks and a cash bar will be offered inside the Cliffhouse. Menu options will include Mongolian BBQ, grilled trout, salmon or roasted duck with roasted potatoes and mixed vegetables as well as house made chili/soups plus assorted desserts. No lift/vehicular access. All guests must skin/hike-up and ski/snowboard/hike down. No sleds of any kind. Ascend the designated uphill route on Tiehack. Descend the designated route. Headlamps and reflective clothing strongly recommended. No ski area services provided outside of designated routes. Dogs are not allowed at this event.
Friday Morning Uphill Breakfast Club
Jan. 4-Apr. 5 (Fridays)
Cliffhouse Restaurant, Buttermilk
The Cliffhouse restaurant, located at the top of Buttermilk Mountain, will host a Friday Morning Uphill Breakfast Club. Uphill skiers will be able to enjoy breakfast in the restaurant after hiking/skinning up the mountain. The breakfast will be available for purchase from 8:45 a.m. to 10 a.m. and will include coffee, tea, hot chocolate and an oatmeal/yogurt station with quick dry oats in a mason jar ready to be prepared with healthy add-ons. A hot breakfast will also be available with two menu options; a signature Cliffhouse breakfast fried rice with a farm egg, or thick-cut French toast with crisp bacon. Both hot items are priced at $12 and the oatmeal bar costs $8. The Breakfast Club will take place every Friday from Jan. 4 to Apr. 5, 2019.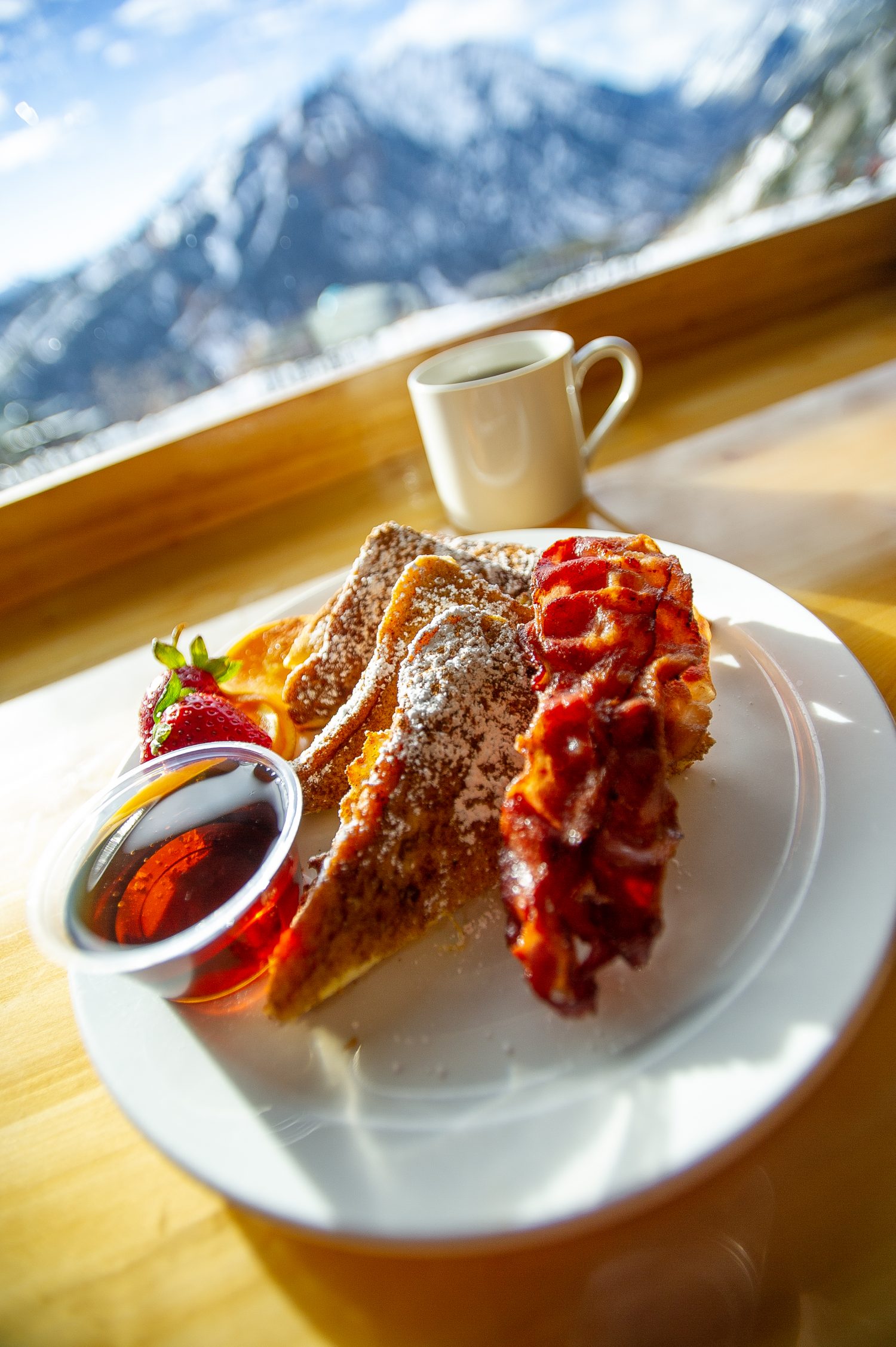 Lynn Britt Cabin Specialty Uphill Dinner
Feb. 23
Lynn Britt Cabin, Snowmass
Lynn Britt Cabin will host a specialty uphill dinner Feb. 23. Led by a guide, guests will snowshoe, hike or skin up a moderate, one-mile climb to the Cabin followed by a three-course regionally sourced meal. The Ute Mountaineer in Aspen has extended a 30% off discount for guests wishing to rent snowshoes. The guided hike will depart from the end of the Snowmass Village Mall near the ski racks at 5:10 p.m. followed by dinner at 6 p.m. Cost is $100 per person and includes the hiking guide, a shared canapé for the table as well as the three-course dinner. Guests can add a $35 optional wine pairing. At 8:30 p.m., a snowcat will be available for a ride down the mountain, or guests can walk down. To make a reservation, either call (970) 923-8715, or email ascconcierge@aspensnowmass.com.
LBC Après 
Beginning Feb. 16, Fridays, Saturdays and Sundays through Mar. 31
Lynn Britt Cabin, Snowmass
Lynn Britt Cabin, located mid-mountain on Snowmass, will once again host LBC Après, a lively après party at the quaint cabin featuring $6 Woody Creek Distillers Gin & Juice Cocktails alongside après food specials starting at $5. Entertainment will include DJ Naka G and guest DJs as well as giveaways, a fire pit and outdoor lounge seating. LBC Après will kick-off Feb. 16 and run weekends until Mar. 31 every Friday, Saturday and Sunday. The LBC kick-off party Feb. 16 will include a pig roast and specialty prize giveaways.
Ullrhof Games
Mar. 17
Ullrhof, Snowmass
Ullrhof restaurant, located mid-mountain on Snowmass, will see the return of the Ullrhof Games for the third year in a row. Slated for St. Patrick's day, the event will include a deck party, beer and food specials, a DJ, prize giveaways and, of course, teams competing in traditional games such as beer pong, speed quarters, corn hole and stump. Festivities will kick-off at Noon.
Powder Pancakes
All Season
Aspen Mountain, Aspen Highlands, Buttermilk and Snowmass
Powder Pancakes return to Aspen Snowmass with free pancakes being served from 10 a.m. to 11 a.m. if a mountain receives eight inches or more of snow overnight. The restaurants that serve Powder Pancakes are Elk Camp at Snowmass, the Sundeck on Aspen Mountain, Merry-Go-Round restaurant at Aspen Highlands and Bumps at Buttermilk.
For more information about Aspen Snowmass, visit www.aspensnowmass.com or call (800) 525-6200. Follow Aspen Snowmass @aspensnowmass on Twitter and Instagram or at www.facebook.com/aspensnowmass.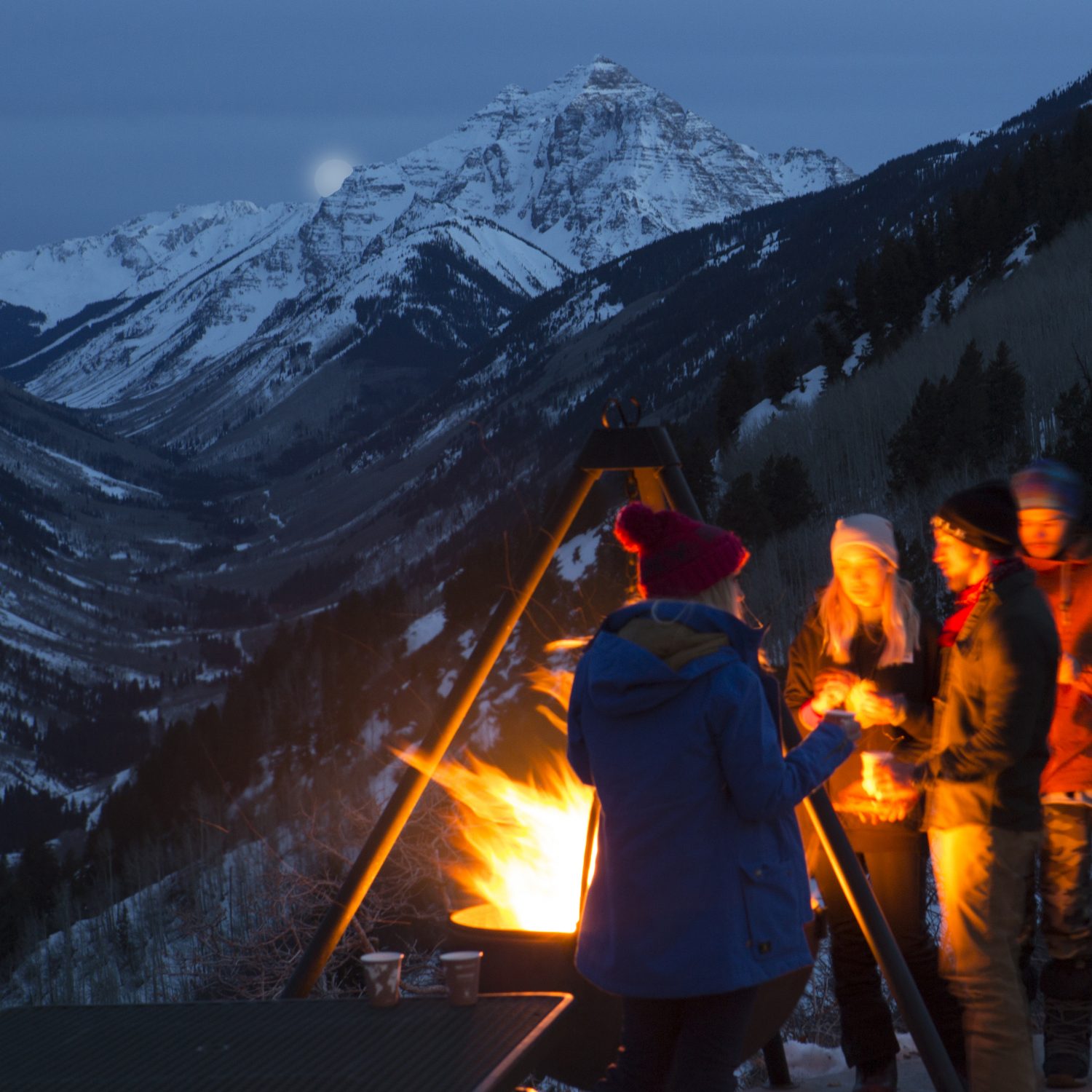 About Aspen Skiing Company
Aspen Skiing Company (ASC), based in Aspen, Colo., operates the four mountains in the Aspen Snowmass area – Snowmass, Aspen Mountain, Aspen Highlands and Buttermilk. In addition, ASC owns and operates the award-winning Ski & Snowboard Schools of Aspen Snowmass, a collection of rental and retail shops titled Four Mountain Sports and a hospitality division that includes the five-star, five-diamond property, The Little Nell and three contemporary Limelight Hotels, one based in the core of Aspen, one at the base of Snowmass Mountain, and the other in Ketchum, Idaho. In its current form, ASC is a values-driven company that is grounded within the core values of: Live Passionately, Awaken the Spirit, Elevate Community and Honor Place. Aspen Snowmass is accessible by two of the most convenient airports in the mountains – Aspen/Pitkin County Airport (ASE) (3 miles from Aspen) and Eagle County Airport (EGE) (70 miles from Aspen). For more information about Aspen Snowmass, visit www.aspensnowmass.com or call (800) 525-6200. Follow Aspen Snowmass @aspensnowmass on Twitter and Instagram or at www.facebook.com/aspensnowmass.
The-Ski-Guru TRAVEL can organise your bespoke ski trip to the Americas, Alps or Japan, including for those going from Britain to Europe, booking your Eurotunnel trip, and for all trips: lodging, lift tickets, rentals, ski school, and all you need for an excellent vacation. Go to https://www.the-ski-guru.com/travel and upload your information – this page will be updated soon with more travel ideas. Check our Easter offer to Obergurgl-Hochgurgl and Sölden to ski with your family.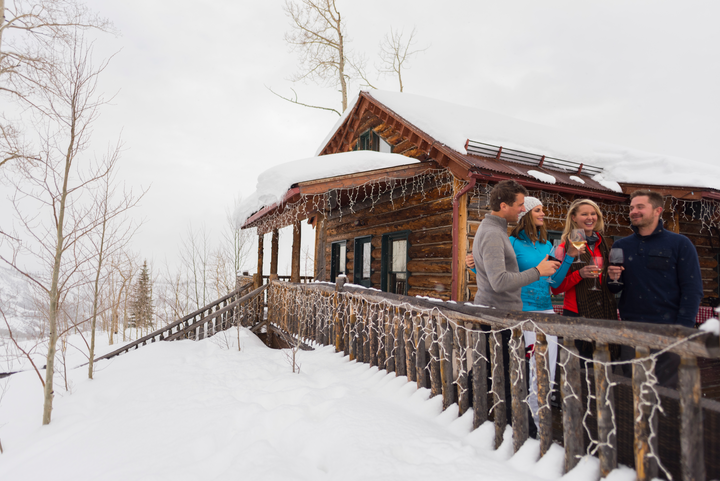 You can start thinking about your trip, by reading the articles on the Planning your Ski Trip tab.  Or how to pack for your family ski trip.  If taking your furry friend abroad to the continent, read about the new Pet Travel Scheme update from DEFRA. Check out our tips for driving to the mountains.  If flying and renting a car in Europe, beware of the extra charges they will pass to you if you want winter tyres, snow chains or ski racks. If driving, check the winter tyres news for Europe and North America.
Or you can read our last news on equipment as seen at the London Ski Show. Also, the new range of skis of Black Crows, one of our favourite brands. Lots of snow makes you wonder how the resorts deal with the avalanche danger. Here you can read the interview to Coco Torres, former Head of Operations of Las Leñas, in Argentina, as how they dealt with avalanches at the resort. 
Or perhaps you may choose to read the Ski Resort News, Ski Passes News, and the Must-Read Guides to Lech,  Zermatt,  Courmayeur, Val di Fiemme and Crans-Montana. Coming soon will be the guide to St Anton. Or  watch an amazing heli flight over the Mont Blanc Massif. Also see tips on how not to be scammed when booking a ski chalet.
You can also read what's new at Les Trois Vallées and the last article on what is new at the Tirol ski areas,  in Cervinia, in La Plagne, in 3 Zinnen Dolomites ,  in Adelboden, Lenk and Kandertal, in Gstaad, in Chamonix,  in Georgia's Gudauri Resort and in the Skicircus Saalbach Hinterglemm Leogang Fieberbrunn. And how the US Ski Team has chosen Alpe Cimbra to train for the following four ski seasons as their European home. And Saalbach is getting ready for the Ski World Cup. Here is the link to our post on the My Voucher Codes ranking of best European Ski Resorts. 
Or check how Cairngorm Mountain might not run its funicular this coming season and how that can affect the region. And the terrible storms and gails that provoked havoc to Trentino Alto-Adige and Belluno provinces in Northern Italy. 
Thankfully Val di Fassa is ready for opening December 6 as stated here. And the roof of the Rifugio Comici has been fixed in no time and is ready for the start of the ski season in Val Gardena on 6th December. Sudtirol ski areas have started and their famous Christmas markets have kicked off too. And Cortina D'Ampezzo is getting ready for this winter and the 2021 World Ski Championships.  
Another classic resort, such as St Moritz has been in the news for its famous Cresta Run be opened again for women after a 89 years ban. And Big Sky Resort launched the Ramcharger 8, the most technologically-advanced chairlift in the world by Doppelmayr.
Also, you can read how Grandvalira will be staying together as one lift ticket company and how they are adding Ordino Arcalis to  this offer. And also read how someone tried to sabotage some lifts in Vallnord's Pal Arinsal. And as if it is starting to be a trend, there were two lifts sabotaged in Passo Rolle, in Val di Fiemme, Trentino.  Also, Mt Hood Meadows was forced to evacuate one lift with 150 skiers and boarders due to a power failure.  Or read about the latest investments in Whistler Blackcomb. Or see how Taos is going against the industry trend, and instead of merging with the two biggest oligopolies in skiing at the moment, it goes and buys an airline to get more bums in resort. Or how Jackson Hole is appealing to families and beginners – it is not only a resort for expert skiers anymore. Another great area for families is Stubaital in the Tirol. Courmayeur is opening this season two new trails, one that is 70% steep – not for the faint-hearted! Or read how a group of experienced industry insiders got together to purchase Tamarack Resort. And how Peak Resorts finalised the acquisition of the resorts of Snow Time. You can also check how Vermont's ski passes are the most expensive in New England.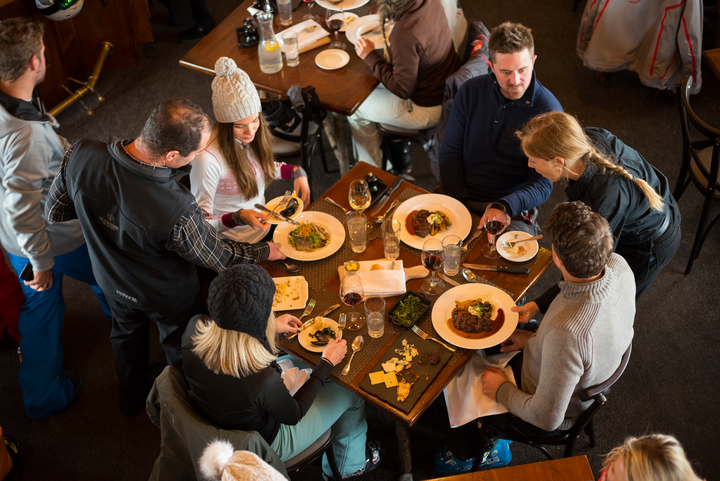 Sierra Nevada has opened a couple of weekends ago with the best snow base ever in its history. The Sun Up and Sun Down Back Bowls from Vail have opened as well, being the third time in this decade that they could open so early. Same case was with Aspen Snowmass that has already the 120% of its median snowpack.. Grandvalira and Ordino Arcalis in Andorra have also opened. And the best US Ski Resort for the sixth year in the row as per the World Ski Awards, Deer Valley, is opening this weekend.  Also read how one employee of Aspen Ski Co got caught in an avalanche but got out unscathed while scouting terrain for the Aspen Mountain Powder Tours. Or how the a gondola of the new American Eagle lift from Copper Mountain crashed into the snow in a trial run. The resort confirmed that the chondola will be fixed before it's opening day. Plus this week, some gondolas got tangled in Hochzillertal. And there was a gas explosion at the Grand Hotel Zermatterhof that injured six, before its opening date.
You can keep up to date on how are the sales for the EPIC and IKON passes are doing here. Read how Emma, the first Digital Mountain Assistant, is launched in Keystone now and will be rolled to eight other resorts this season. And even read about the new incorporation to the IKON Pass: Valle Nevado. Here is also a post on the South American resorts.  
And here is a summary of a report by LISTEX on the State of the UK Snowsports Market.
And what Switzerland could look by 2060 due to climate change.
Or check out how now with the EPIC Pass you can ski in Europe, specifically in Les Trois Vallées and the resorts of Skirama Dolomiti in Trentino's Italy. Or see our review of L'Héliopic Hotel Sweet & Spa if thinking in staying in Chamonix this winter.
Featured Image: Photo: Aspen Snowmass. 2018/19 Mountain Dining News and Events at Aspen Snowmass
Please follow and like us: