It has been snowing hard this weekend in the Alps, finalising the summer time as the clocks turned.
As per SWI – Swissinfo.ch – Arosa got over 70 cm and the Eastern Alps were affected in particular with snow in low altitudes.
Parts of Graünden got 30 to 70 cm of snow at over 1,200 m over sea level.
You can see here the difference in Davos from Saturday to Sunday, twitted by SRF
https://twitter.com/twitter/statuses/1056179352503808000
SRF is also warning of large snowfalls and rainfalls between Monday and Tuesday
Arosa got the highest snowfall at 72 cm.

Snow also fell down at 500 meters in some places, such as Zurich airport. But snow needs to fall at over 700 meters above sea level to stay. Southern Valais got 20-30 cm of powder snow and the Jura also got some snow, as you can see with these cows trying to find grass to eat.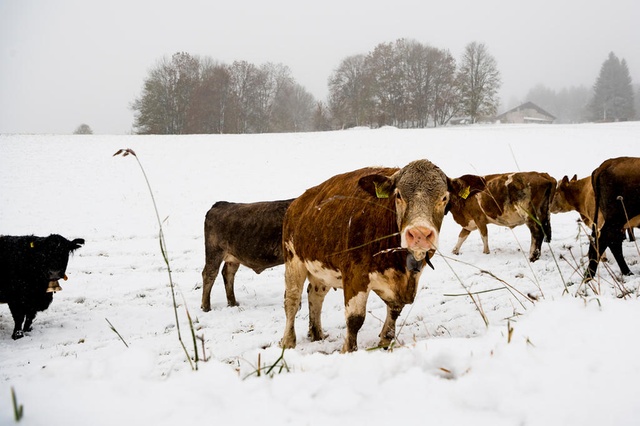 WeathertoSki reported that there was lots of precipitation this weekend across the Alps, mixed with rain and snow from 600 meters up. Mostly the snow sat from 1000m to 1500 across the north-western half of the Alps, and between 1500 and 2500 across the south-eastern half. 
Continue reading "Snow in the Alps this weekend and the week to come"