What is new at Ski Portillo – expanded snowmaking, room renovations and special weeks
Ski Portillo is starting its 70th ski season in June. They are expecting to open, if snow arrives and snowmaking starts soon, on June 22 and close on October 5.
This year Ski Portillo has invested in new snowmaking. Portillo has invested US$ 3.5 Million dollars in an expanded snowmaking system. They are adding 25 automated snow machines – both fixed and mobile – so they can now cover more than 25 acres of terrain including nine runs (David's run, Princesa, Conejo, Corralito, Plateau, Cumbre, Escuela I, II and III).
"Portillo is upgrading its snowmaking system to ensure good conditions at the beginning and end of the season even in low snow years. There is so much that is new in snowmaking, and we want to have the best and most environmentally friendly system available." – Henry & Miguel Purcell
Ski Portillo has chosen TechnoAlpin for this project. In the future it will be possible to cover the entire surface of the slopes with snow within 70 hours – a fivefold increase in output. The entire water management system has been extended and automated to this end.
Twenty-five new TF10 and T40 fan guns will guarantee even more snow output. Eight meteo stations have also been installed throughout the ski resort, making it possible to react with pinpoint accuracy to the slightest changes in the weather and to produce snow under optimum conditions at all time. The use of meteo stations greatly increases the scope for planning and managing the snowmaking processes.
The ability also to consult the latest weather forecasts can guarantee the ideal utilisation of resources. The installation is controlled with the aid of the ATASSplus software which makes it possible to optimise the detailed weather data processing in order to improve snowmaking operations and start at any time of the day or night.
Extension project at a glance:
13 TF10s
12 T40s
60 pits
8 km of power lines
8 meteo stations
Installation of ATASSplus
Room Renovations:
Over the past few years, the owners have been renovating the Hotel Portillo guest rooms in a modern Alpine style with Chilean accents.  This year, they completed the renovation of all the Family Apartments, and all the Lake View and Valley-View guest-rooms have also been renovated.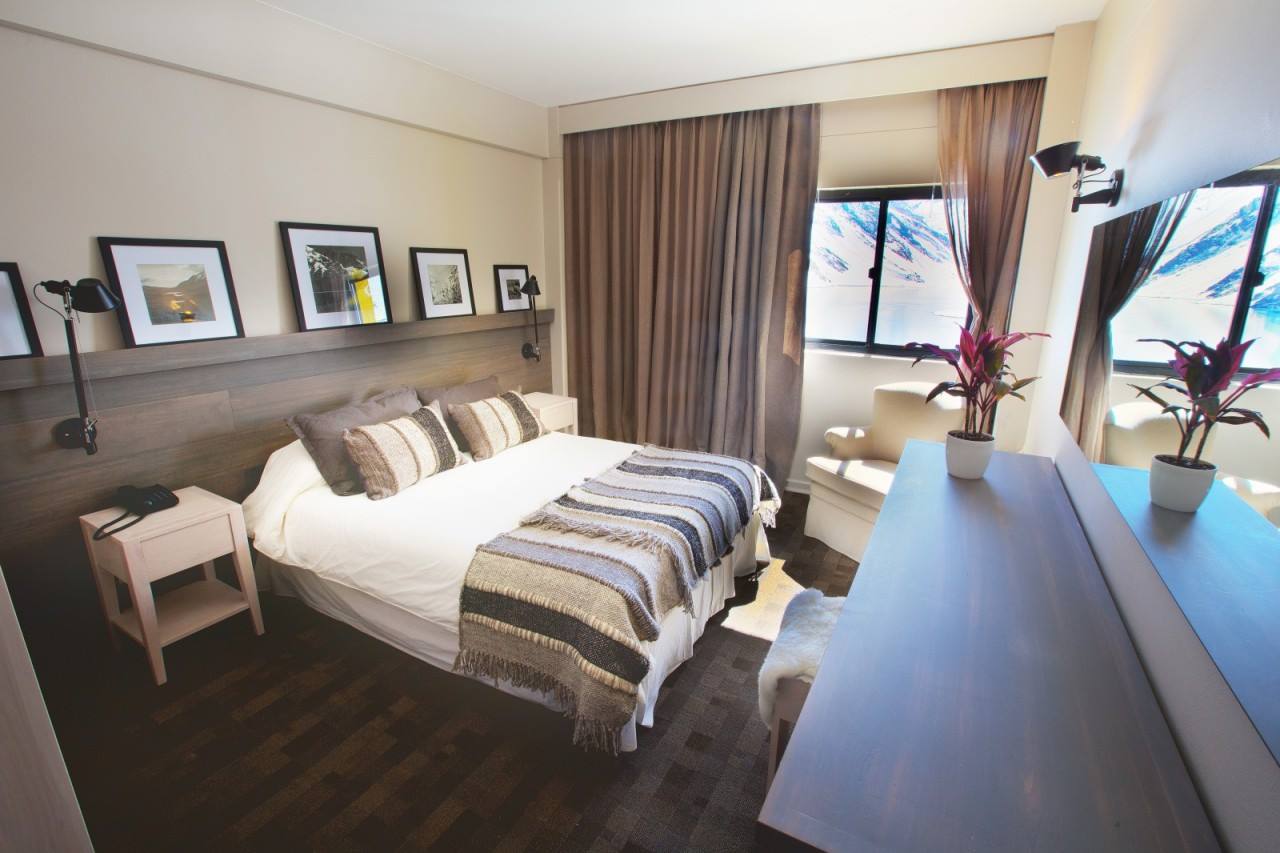 Special Weeks:
Annual events like Family Weeks, Friends Week, and Wine Weeks are tailored to Ski Portillo guests looking for engaging off-the-snow activities.
Family Weeks: Portillo goes above and beyond for families during the four special family weeks (July 6 – 13, July 13 – 20, July 20-27) with engaging activities every day for children, teenagers, and adults.
Friends' Week: During Friends' Week, scheduled for Aug. 10-17, guests at Portillo can enjoy reuniting with old friends and meeting new ones throughout the week during the special après-ski and evening activities.
Wine Weeks: Wine Week (Aug. 3 – 10) and Wine Fest (Aug. 24 – 31) celebrate Chile's world- renowned wines. At no extra cost, one can enjoy the luxury of sampling some of Chile's finest wines during après-ski wine tastings.
More information:
Last year we've covered that both Las Leñas and Portillo have to close early due to a slow season.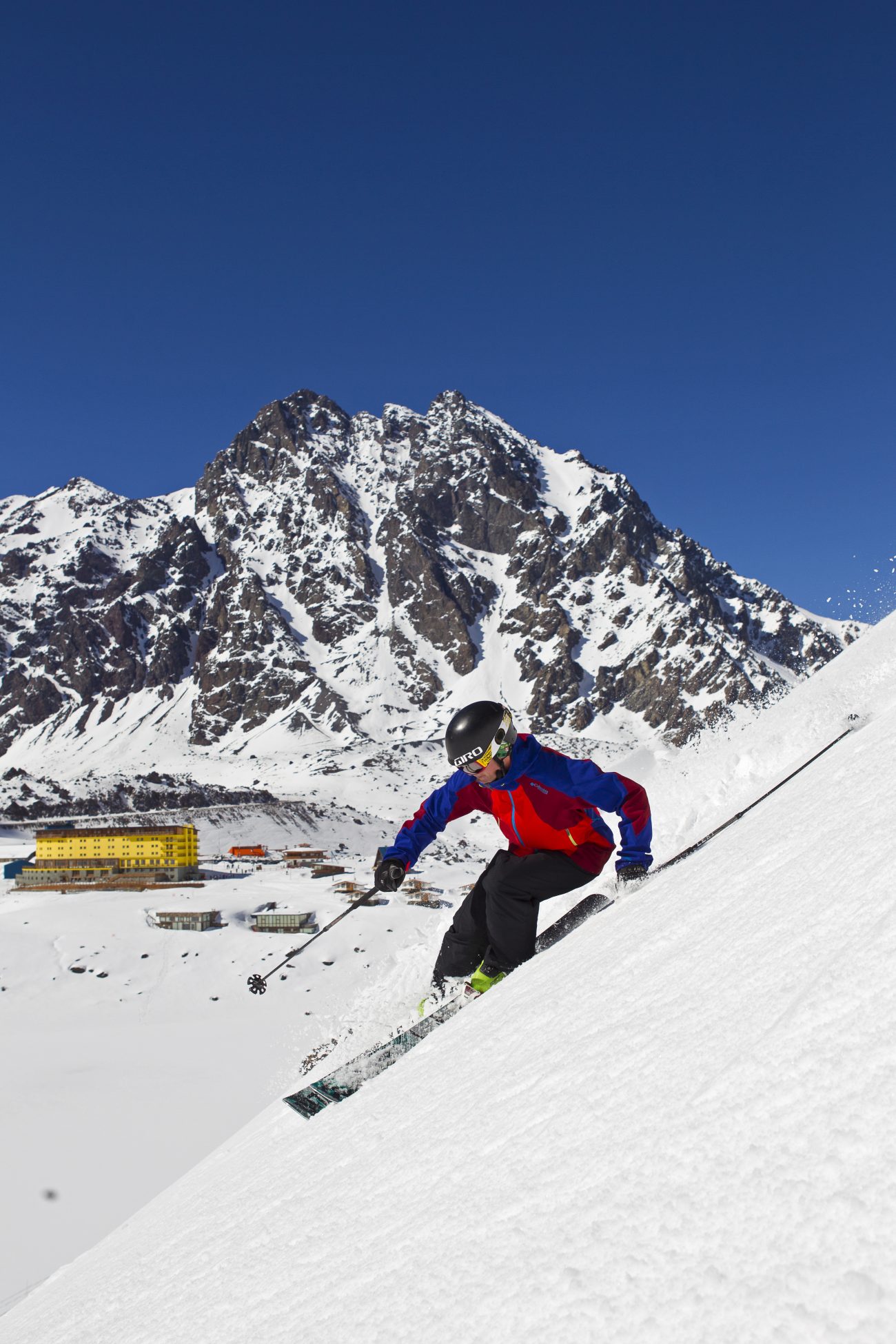 You can search for your own accommodation in the snow for your next ski holiday through our Accommodation Search tab.
The-Ski-Guru TRAVEL is a CONCIERGE service that can help you organise your bespoke ski trip to the Americas, Alps or Japan, including for those going from Britain to Europe, helping you book your Eurotunnel trip, and for all trips: lodging, lift tickets, rentals, ski school, and all you need for an excellent vacation. Go to https://www.the-ski-guru.com/travel and upload your information – this page will be updated soon with more travel ideas. Check our amazing Ski Safari in the Dolomites , stay at the San Lorenzo Lodge White Deer in the Val Pusteria of Sudtirol, in the Hotel Petrus in Riscone, for skiing Kronplatz, or check our offer to Obergurgl-Hochgurgl and Sölden to ski with your family. Maybe you want to come on my group to ski with other like-minded skiers in Courmayeur in January 2020, staying at the Gran Baita hotel?
You can start thinking about your trip, by reading the articles on the Planning your Ski Trip tab.  Or how to pack for your family ski trip.  If taking your furry friend abroad to the continent, read about the new Pet Travel Scheme update from DEFRA. Self-drive skiers also need to plan for Brexit. Check out our tips for driving to the mountains.  If flying and renting a car in Europe, beware of the extra charges they will pass to you if you want winter tyres, snow chains or ski racks. If driving, check the winter tyres news for Europe and North America. You can see how our last family ski holiday was not as expected, even though one plans it to be a success, but how we could do the most of it.
Featured Image: What is new at Ski Portillo – expanded snowmaking, room renovations and special weeks. Photo: Adam Clark. Ski Portillo. 
Please follow and like us: