After purchasing my two boys of 7 and 9 years old, the Roces ski boots that grow with their feet (I've written about this in this article) – I got tempted and got them now skis with bindings -(that will not need to be changed each season with a new pair of boots). At least I can get a couple of seasons of them!
Off we went to Finches Emporium, our local shop in Forest Hill, and as we took our adult skis to get their bases done there, we've decided to buy our kids' skis in the same place and support our local businesses.
Finches Emporium has been managed by the same family since 1947. It is still independently managed and it sells all things skiing, snowboarding and biking.
We've been last week when we've left our skis to get their bases done, and talking to Angela, the owner, we've said we'll be back for the boys' skis. So off we went yesterday, as it was a rainy day, and nothing better than to lighten up the day than to get something for your next ski trip!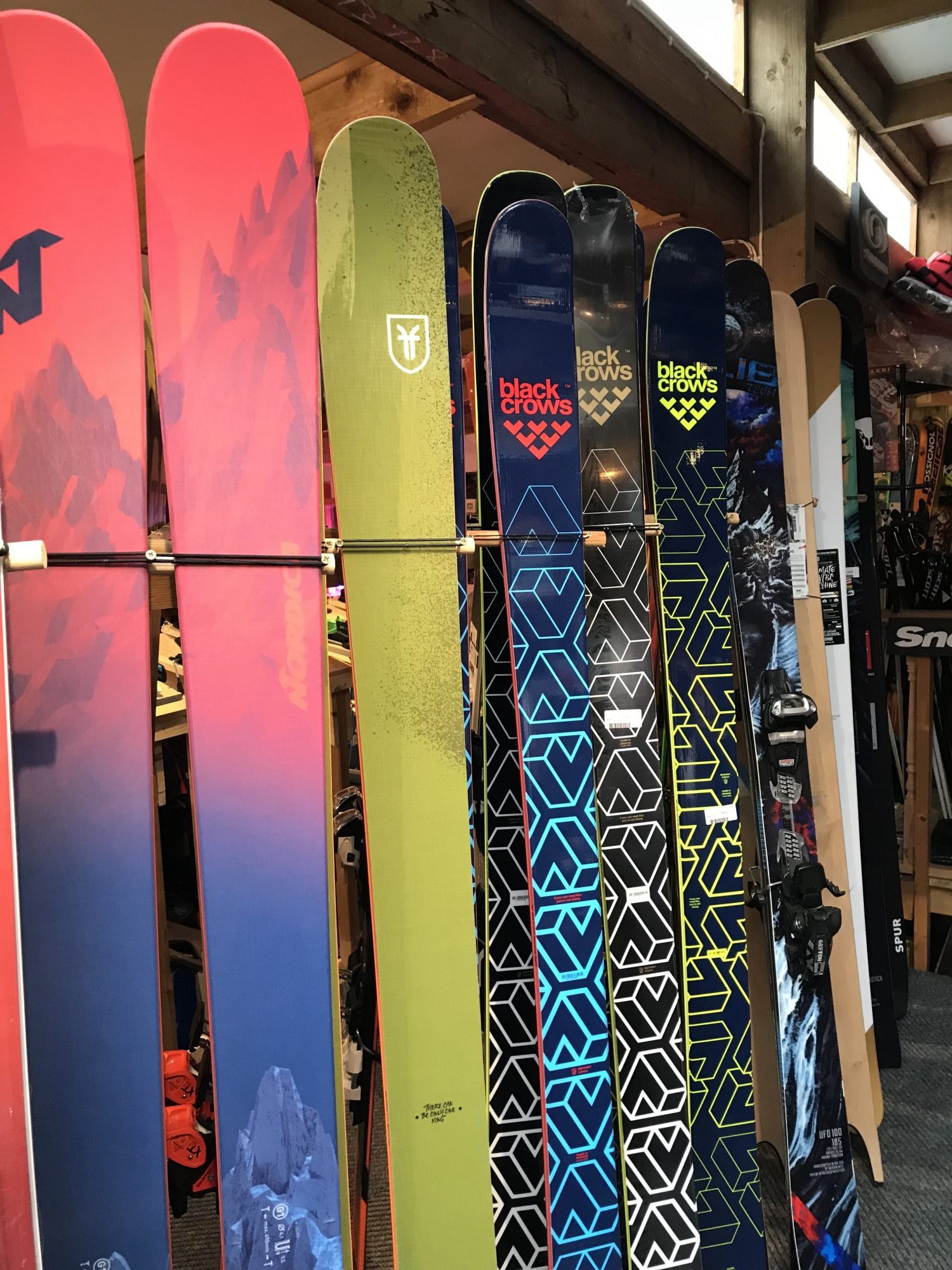 We've got two pairs of Rossignol Junior Star Wars (they retail for £165 each with bindings) – They feature a designed junior rocker profile. This pair of skis allows kids to "use changing terrain to their advantage and easily pivot, steer and stop, making learning to ski a more intuitive process, so progression comes more naturally. – It is an All-mountain Rocker, with 85% camber and 15% rocker.", as it says in the prospectus.
Obviously my kids were very chuffed! They are very happy we will not have to go to the ski hire shop and wait for getting our skis, so we can get quicker to the mountain and go skiing.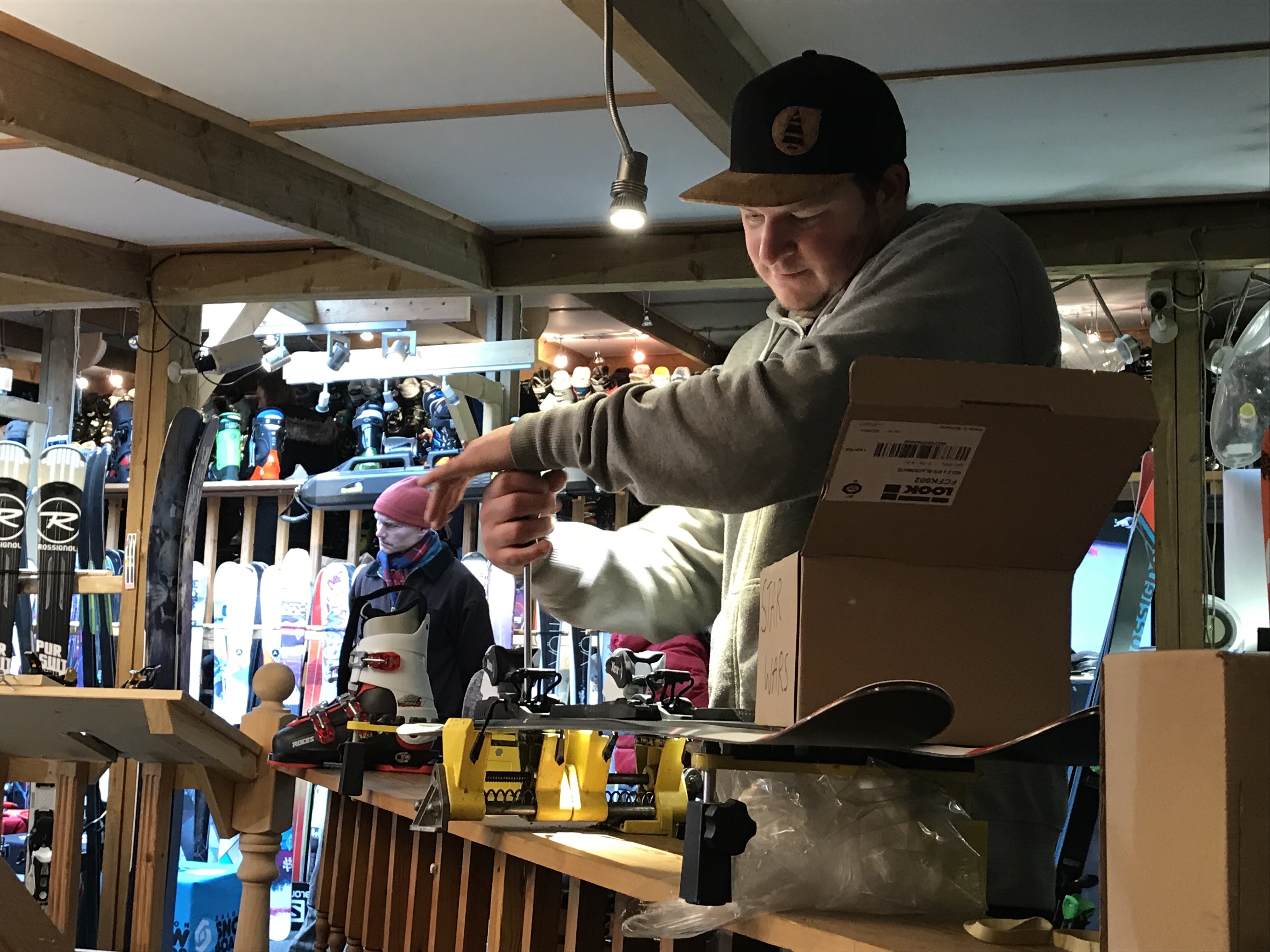 Angela, the shop owner is really nice, the same as her son, Bradley, who fixed the bindings in the shop.
The boys ran all over the shop – it does look like a great place where to play hide and seek! It was difficult to get them to get out! The shop was pretty packed yesterday, obviously half term is coming soon.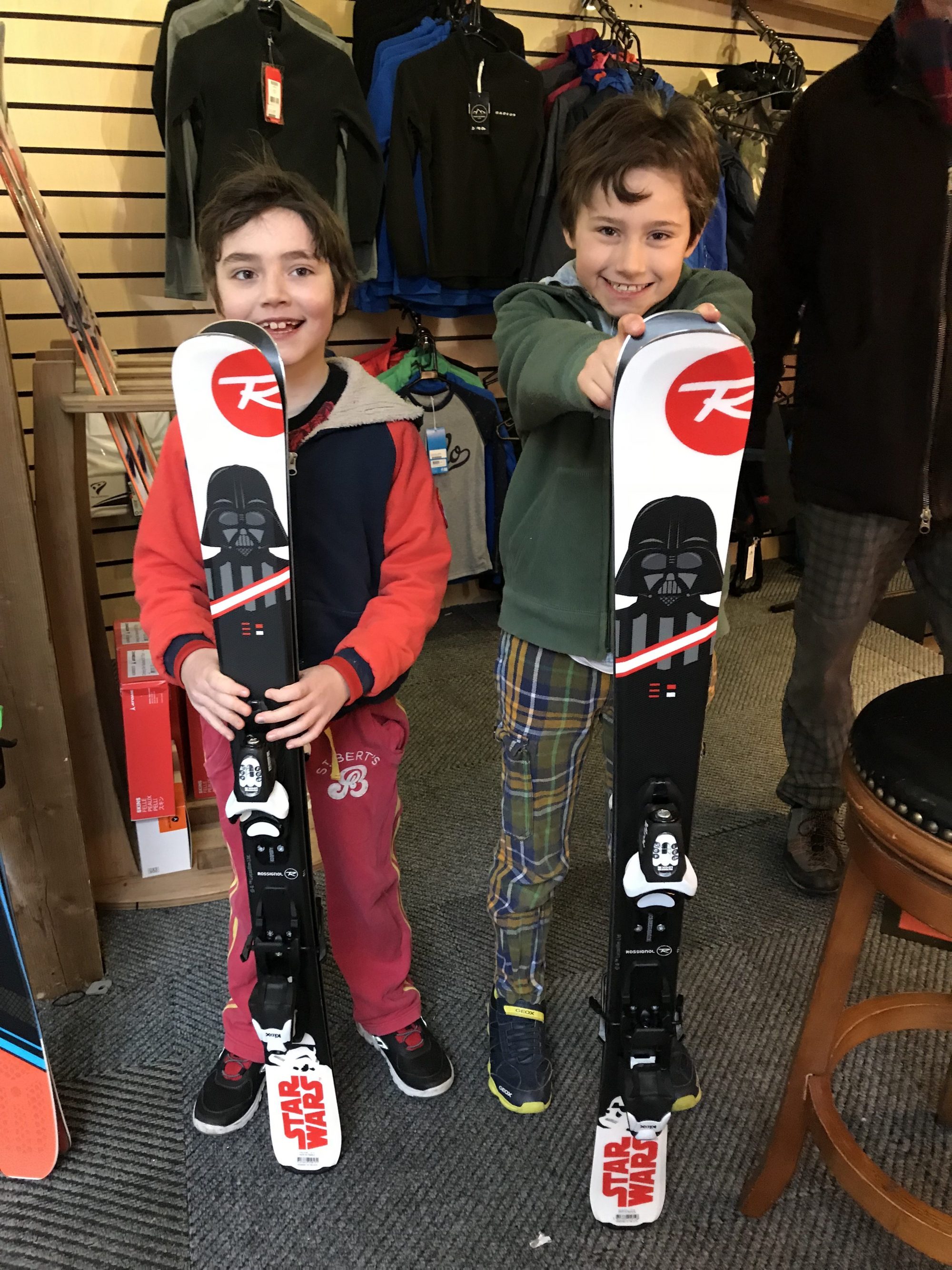 I love their ski selection – I have my skis, but I am very tempted with the Black Crowes – I think the white ones in the back should be for me, but I do love the turquoise and the fuchsia…. Maybe another time!
To see Finches Emporium's website click here.
Be aware that their kids ski selection was not online, so do not get discouraged as their shop has lots of things, that might not be on their website, therefore it is worth a trip there. They are located opposite the Forest Hill Southern and Overground Station.
Keep on reading more ski news at your fingertips!
I will be writing on our trip to the mountains this upcoming half term – in the meantime, here are some tips on how to Drive to the Mountains, more with the amount of snow falling on the Alps this last month!
Featured Image: Buying skis for your kids – Finches Emporium – SE London, Forest Hill. Photo by The-Ski-Guru
Please follow and like us: