Vail Resorts CEO Rob Katz Gives $2 Million in Grants to Support Mental & Behavioral Health Programs in Mountain Resort Communities across North America
On 13th December, Vail Resorts, Inc. (NYSE: MTN) announced that Chief Executive Officer Rob Katz and his wife, Elana Amsterdam, have made significant contributions totalling more than $2 million to support emotional wellness programs in nearly every mountain resort community in which Vail Resorts operates. The 30 grants were issued by the Katz Amsterdam Charitable Trust and will impact thousands of people seeking mental and behavioral health support across North America.
"It is our hope that these grants will help improve access to much-needed services around mental health and substance abuse and reduce the stigma and misunderstanding around these issues to encourage more people to get the help they need," said Katz. "It is our privilege to be able to support so many outstanding organizations and meaningful programs already in place across our local communities in Colorado, Utah, Tahoe, British Columbia, Vermont and New Hampshire."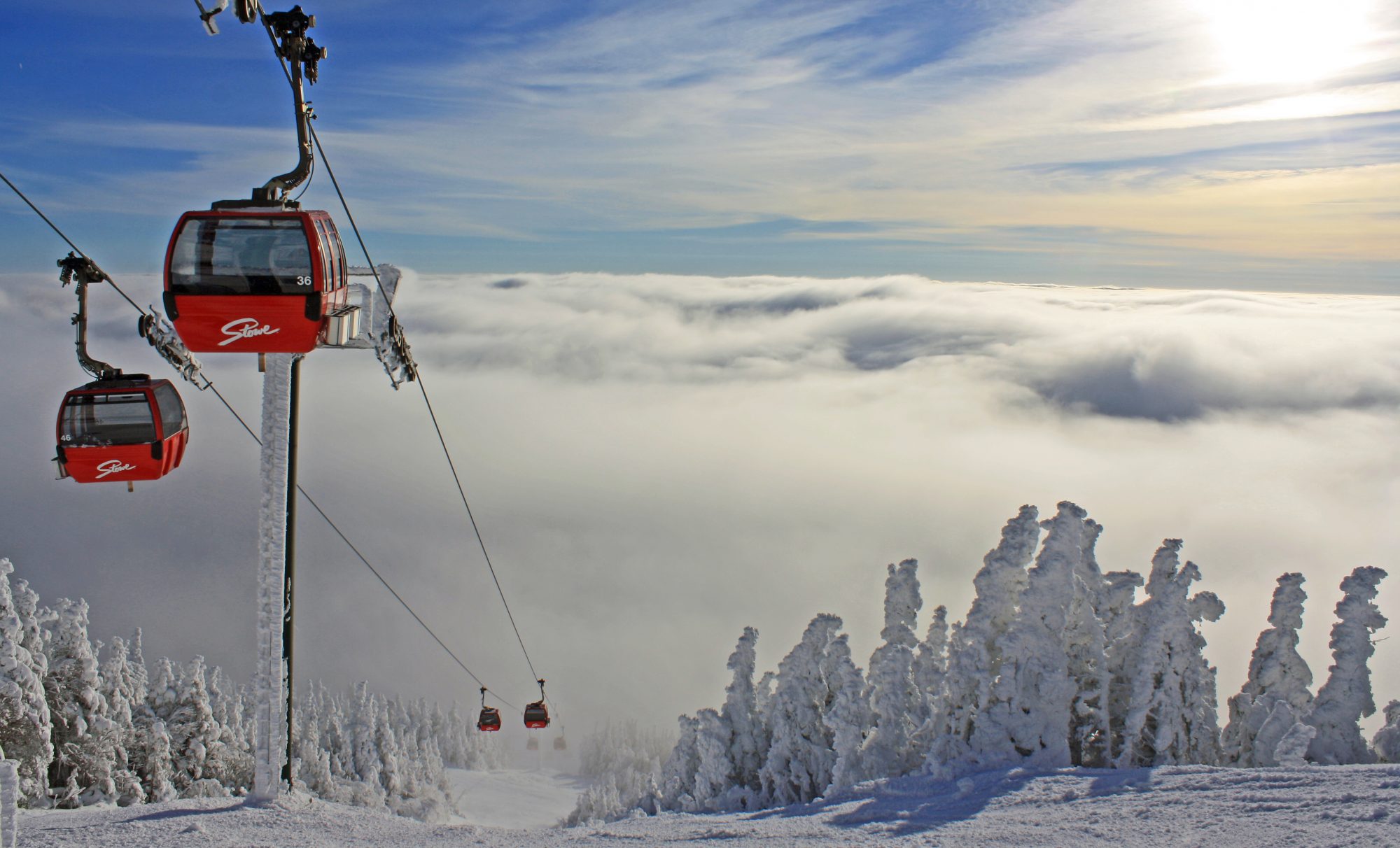 Katz and Amsterdam have donated nearly $100 million dollars in recent years to the family's charitable trust and foundation and named Beth Ganz executive director of the foundation in October to facilitate community engagement, sponsor research and collaboration and to work with non-profit partners to drive towards improved mental health outcomes in mountain resort communities. Ganz joined the Katz Amsterdam Foundation after 11 years as vice president of public affairs and sustainability for Vail Resorts.
"We are spending time getting to know the issues that each community faces around emotional wellness, and the non-profit organizations that are working to make an impact in this space every single day," said Ganz. "I'm thrilled to join Rob and Elana in finding ways to help fill the gaps in delivering critical services and improve the outcomes across our extraordinary local communities."
"This gift from Rob and Elana completes a breakthrough year for moving from mental health advocacy to action in this valley," said Chris Lindley, director of the Eagle County Department of Public Health. "As we know, advocacy is not enough. These are real dollars in the community that will be put to work to directly help many in need. With these funds, we will be able to move from crisis response to prevention and full care and what we hope will be recovery.  We cannot thank the Katz-Amsterdam family enough for not only recognizing this need in our community, but also acting so significantly to address it."
"This grant represents a seismic shift in the way we can approach mental health in the Tahoe/Truckee region," said Stacy Caldwell, CEO of the Tahoe Truckee Community Foundation. "Like many rural regions, we face significant gaps in mental health services with a multi-county approach. Using philanthropic dollars to support our public and non-profit agencies to collaborate and align mental health services is ground breaking.  We are so grateful for the support of Rob and Elana, and the willingness of the Foundation to help address a long-standing challenge to serving our employees and families."
These grants are in addition to the $12.9 million of contributions made by Vail Resorts in 2018 to more than 250 community organizations as a part of the Company's EpicPromise program.
The grants included in today's announcement are:
Summit County, Colorado
$250,000 to Building Hope – campaign to reduce stigma; therapy scholarships; professional development for service providers
$170,000 to Summit Community Care Clinic – increase access to services at school-based clinics, utilizing DBT program
$100,000 to Family & Intercultural Resource Center – ALMAS peer support network
$100,000 to MindSprings Health – Mental Health First Aid training
Eagle County, Colorado
$240,000 to Eagle County Department of Public Health – network collaboration staff; expand mobile access program; telepsychiatry contract
$100,000 to Mountain Family Health – hire additional behavioral health provider
$89,000 to Hope Center Eagle River Valley – expand crisis services and stigma reduction program
Crested Butte, Colorado
$30,000 to Gunnison Valley Hospital Foundation – building renovations for therapy rooms
 
Summit County, Utah
$250,000 to Park City Community Foundation

Summit County Health Department – Communities that Care; suicide prevention; school counseling
Jewish Family Services – Spanish-speaking counseling services
Summit County Recovery Foundation – Drug Court Participant Success program
Healthy Living Clubhouse – transitional center to help individuals re-integrate

$100,000 to Children's Justice Center – renovation of new children's center
$120,000 to CONNECT Summit County as a 4:1 matching grant – new behavioral health staff and services
Truckee/North Shore Lake Tahoe
$247,500 to Tahoe Truckee Community Foundation – collaboration of County services in the region; strategic planning process
South Lake Tahoe
$65,000 to Tahoe Coalition for the Homeless – counselor/therapy services at the Warm Room shelter; substance abuse support groups
New Hampshire & Vermont
$125,423 to Vermont Community Foundation – increased staffing and services of mental and behavioral health programs across the following organizations:

Stowe, Vermont: Community Health Services of Lamoille Valley, Capstone Community Action of Washington County, Laraway Youth and Family Services, Lamoille Restorative Center, and Pathways Vermont
Okemo, Vermont:  Ludlow Health Center, Springfield Turning Point Recovery Center, and Windsor County Youth Services
Sunapee, New Hampshire:  TLC Family Center and Greater Sullivan County Health Network
Whistler, British Columbia
$100,000 CAD to Whistler Community Services Society (WCSS) – expand outreach; behavioral services; stigma reduction campaign
$75,000 CAD to Sea-to-Sky Community Services Society – post-partum peer support groups; Men's Counseling Assistance program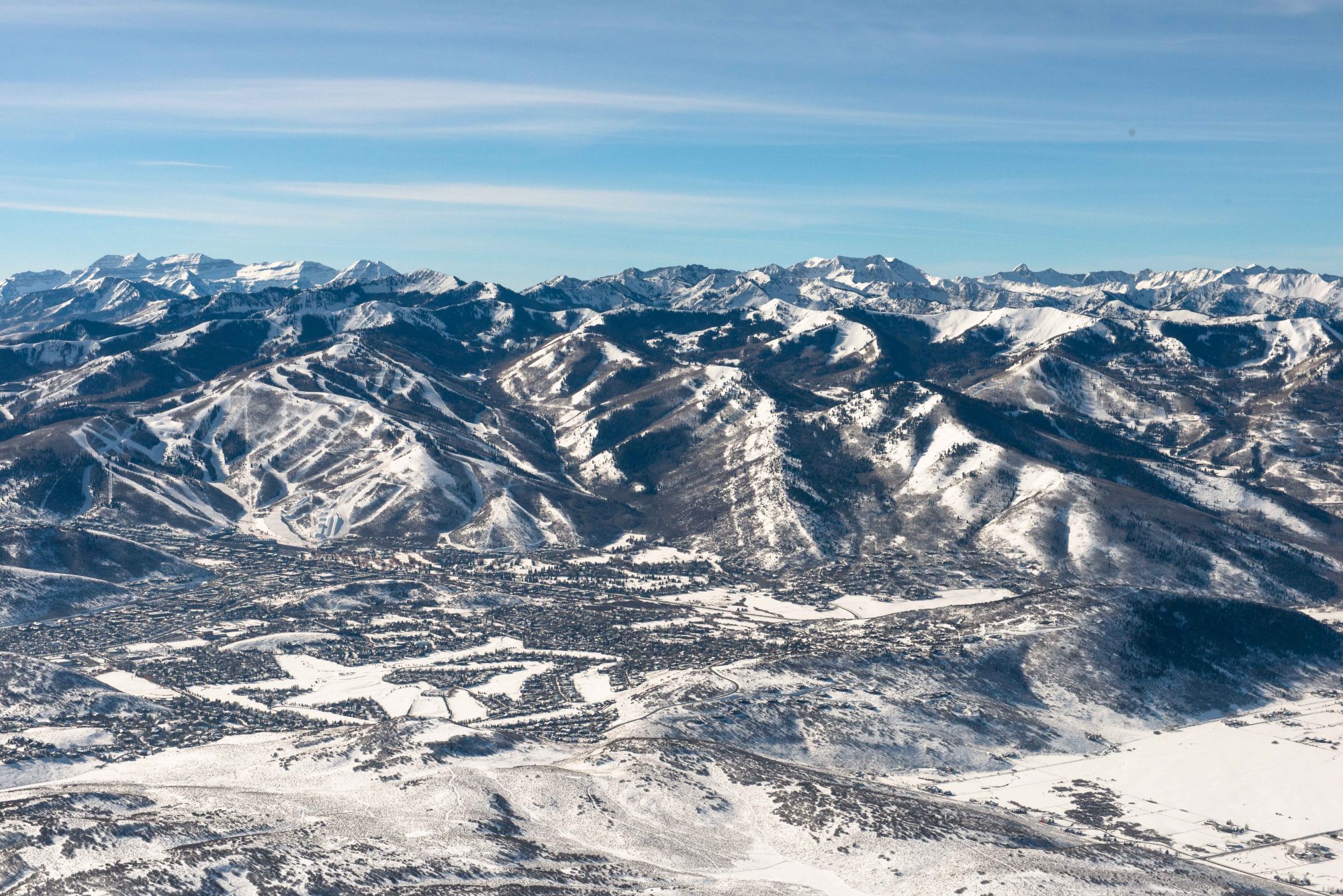 About Vail Resorts, Inc. (NYSE: MTN)
Vail Resorts, Inc., through its subsidiaries, is the leading global mountain resort operator. Vail Resorts' subsidiaries operate 15 world-class mountain resorts and three urban ski areas, including Vail, Beaver Creek, Breckenridge, Keystone and Crested Butte in Colorado; Park City in Utah; Heavenly, Northstar and Kirkwood in the Lake Tahoe area of California and Nevada; Whistler Blackcomb in British Columbia, Canada; Perisher in Australia; Stowe and Okemo in Vermont; Mt. Sunapee in New Hampshire; Stevens Pass in Washington; Wilmot Mountain in Wisconsin; Afton Alps in Minnesota and Mt. Brighton in Michigan. Vail Resorts owns and/or manages a collection of casually elegant hotels under the RockResorts brand, as well as the Grand Teton Lodge Company in Jackson Hole, Wyo. Vail Resorts Development Company is the real estate planning and development subsidiary of Vail Resorts, Inc. Vail Resorts is a publicly held company traded on the New York Stock Exchange (NYSE: MTN). The Vail Resorts company website is www.vailresorts.com and consumer website is www.snow.com.
The-Ski-Guru TRAVEL can organise your bespoke ski trip to the Americas, Alps or Japan, including for those going from Britain to Europe, booking your Eurotunnel trip, and for all trips: lodging, lift tickets, rentals, ski school, and all you need for an excellent vacation. Go to https://www.the-ski-guru.com/travel and upload your information – this page will be updated soon with more travel ideas. Check our Easter offer to Obergurgl-Hochgurgl and Sölden to ski with your family.
You can start thinking about your trip, by reading the articles on the Planning your Ski Trip tab.  Or how to pack for your family ski trip.  If taking your furry friend abroad to the continent, read about the new Pet Travel Scheme update from DEFRA. Check out our tips for driving to the mountains.  If flying and renting a car in Europe, beware of the extra charges they will pass to you if you want winter tyres, snow chains or ski racks. If driving, check the winter tyres news for Europe and North America.
Or you can read our last news on equipment as seen at the London Ski Show. Also, the new range of skis of Black Crows, one of our favourite brands. Lots of snow makes you wonder how the resorts deal with the avalanche danger. Here you can read the interview to Coco Torres, former Head of Operations of Las Leñas, in Argentina, as how they dealt with avalanches at the resort. 
Or perhaps you may choose to read the Ski Resort News, Ski Passes News, and the Must-Read Guides to Lech,  Zermatt,  Courmayeur, Val di Fiemme and Crans-Montana. Coming soon will be the guide to St Anton. Or  watch an amazing heli flight over the Mont Blanc Massif. Also see tips on how not to be scammed when booking a ski chalet.
You can also read what's new at Les Trois Vallées and the last article on what is new at the Tirol ski areas,  in Cervinia, in La Plagne, in 3 Zinnen Dolomites ,  in Adelboden, Lenk and Kandertal, in Gstaad, in Chamonix,  in Georgia's Gudauri Resort and in the Skicircus Saalbach Hinterglemm Leogang Fieberbrunn. And how the US Ski Team has chosen Alpe Cimbra to train for the following four ski seasons as their European home. And Saalbach is getting ready for the Ski World Cup. Here is the link to our post on the My Voucher Codes ranking of best European Ski Resorts. 
You can plan where to eat in Aspen Snowmass or which events to attend on-mountain while there.  Sudtirol ski areas have started and their famous Christmas markets have kicked off too. And Cortina D'Ampezzo is getting ready for this winter and the 2021 World Ski Championships.  
Another classic resort, such as St Moritz has been in the news for its famous Cresta Run be opened again for women after a 89 years ban.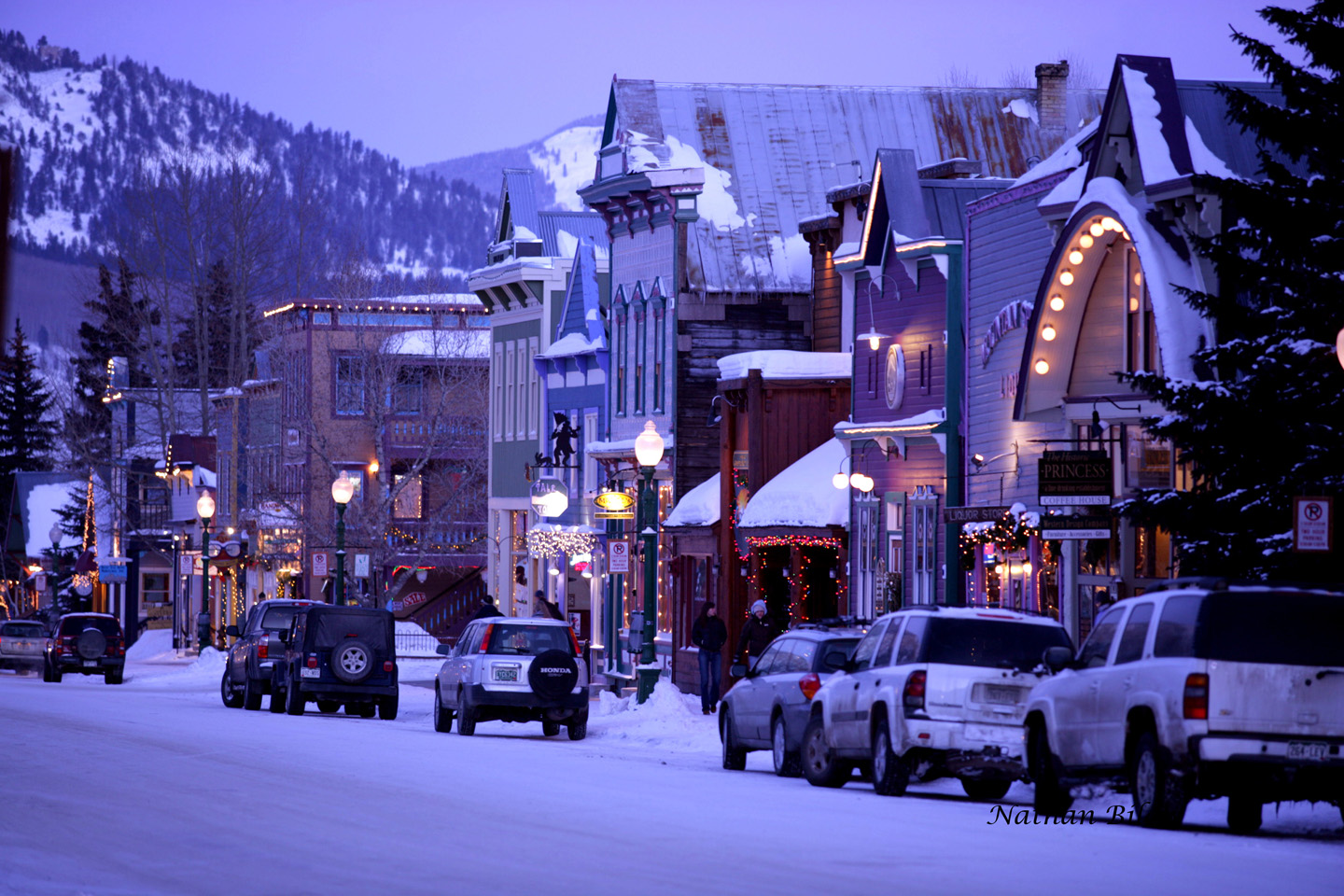 Also, you can read how Grandvalira will be staying together as one lift ticket company and how they are adding Ordino Arcalis to  this offer. And also read how someone tried to sabotage some lifts in Vallnord's Pal Arinsal. And as if it is starting to be a trend, there were two lifts sabotaged in Passo Rolle, in Val di Fiemme, Trentino. Fortunately they were repaired in record time to open to the public.  Also, Mt Hood Meadows was forced to evacuate one lift with 150 skiers and boarders due to a power failure.  Or read about the latest investments in Whistler Blackcomb. Or see how Taos is going against the industry trend, and instead of merging with the two biggest oligopolies in skiing at the moment, it goes and buys an airline to get more bums in resort. Or how Jackson Hole is appealing to families and beginners – it is not only a resort for expert skiers anymore. Another great area for families is Stubaital in the Tirol. Courmayeur is opening this season two new trails, one that is 70% steep – not for the faint-hearted! Or read how a group of experienced industry insiders got together to purchase Tamarack Resort. And how Peak Resorts finalised the acquisition of the resorts of Snow Time. You can also check how Vermont's ski passes are the most expensive in New England.
Sierra Nevada has opened a couple of weekends ago with the best snow base ever in its history. The Sun Up and Sun Down Back Bowls from Vail have opened as well, being the third time in this decade that they could open so early. Same case was with Aspen Snowmass that has already the 120% of its median snowpack.. Grandvalira and Ordino Arcalis in Andorra have also opened. And the best US Ski Resort for the sixth year in the row as per the World Ski Awards, Deer Valley, is opening this weekend.  Also read how one employee of Aspen Ski Co got caught in an avalanche but got out unscathed while scouting terrain for the Aspen Mountain Powder Tours. Or how the a gondola of the new American Eagle lift from Copper Mountain crashed into the snow in a trial run. The resort confirmed that the chondola will be fixed before it's opening day. Plus this week, some gondolas got tangled in Hochzillertal. And there was a gas explosion at the Grand Hotel Zermatterhof that injured six, before its opening date.
You can keep up to date on how are the sales for the EPIC and IKON passes are doing here. Read how Emma, the first Digital Mountain Assistant, is launched in Keystone now and will be rolled to eight other resorts this season. And even read about the new incorporation to the IKON Pass: Valle Nevado. Here is also a post on the South American resorts.  
And here is a summary of a report by LISTEX on the State of the UK Snowsports Market.
And what Switzerland could look by 2060 due to climate change.
Or check out how now with the EPIC Pass you can ski in Europe, specifically in Les Trois Vallées and the resorts of Skirama Dolomiti in Trentino's Italy. Or see our review of L'Héliopic Hotel Sweet & Spa if thinking in staying in Chamonix this winter.
Featured Image: Rob Katz, CEO of Vail Resorts and his wife Elana Amsterdam. Photo: Vail Resorts. Vail Resorts Ceo Rob Katz Gives $2 Million in Grants to Support Mental & Behavioral Health Programs in Mountain Resort Communities across North America.
Please follow and like us: