Delta slashes price of overlarge sports gear.
Delta Airlines is making it cheaper to travel with large sports equipment. It is eliminating the USD 150 specialty sports bag fee, copying what American Airlines did earlier this year.
Travellers will be paying normal baggage fees for sporting equipment as long as it meets the weight and size requirements of Delta. Delta charges USD 30 each way for the first checked bag and USD 40 for the second on domestic flights.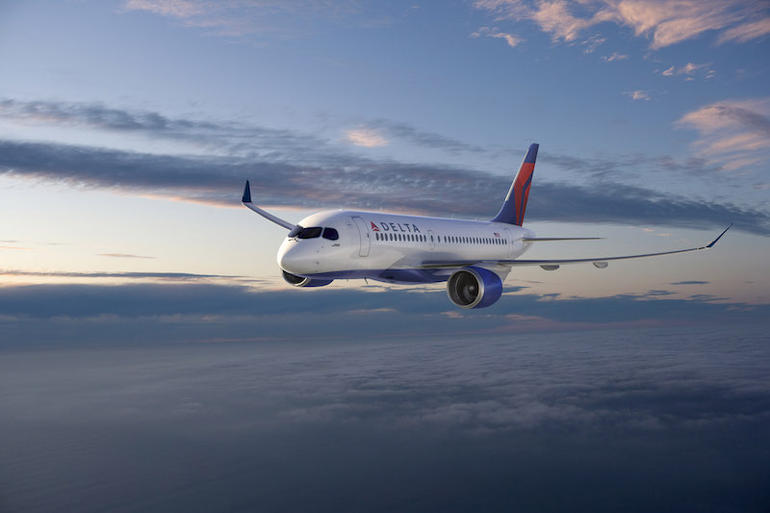 This policy takes place for tickets purchased on or after July 17th. Alaska Airlines was the first carrier to slash the oversize sports equipment fees in 2017. United did the same in 2018, but only on nonstop flights to and from California for surfboards.
Delta Airlines stated: "Delta customers traveling with surfboards, bicycles, golf clubs, scuba gear and other large-sized sporting equipment will now be allowed to check them as part of their standard baggage allowance.
The airline is eliminating the $150 specialty sports bag fee previously charged for these items, effective for travel worldwide on tickets purchased beginning July 17, 2019. Customers will instead pay a first, second or third checked bag fee according to the fare rules associated with their booking and/or SkyMiles Medallion status.
Complete checked baggage fee detail, including the new sporting equipment fees, can be found at Delta.com. Due to space limitations, acceptance and charges may vary for itineraries on a Delta Connection carrier."
Delta is the third major airline behind American and Alaskan Airlines to remove the high baggage fee for sporting equipment.
More information: Delta Airlines.
You can search for your own accommodation in the snow for your next ski holiday through our Accommodation Search tab.
The-Ski-Guru TRAVEL is a CONCIERGE service that can help you organise your bespoke ski trip to the Americas, Alps or Japan, including for those going from Britain to Europe, helping you book your Eurotunnel trip, and for all trips: lodging, lift tickets, rentals, ski school, and all you need for an excellent vacation. Go to https://www.the-ski-guru.com/travel and upload your information – this page will be updated soon with more travel ideas. Check our amazing Ski Safari in the Dolomites , stay at the San Lorenzo Lodge White Deer in the Val Pusteria of Sudtirol, in the Hotel Petrus in Riscone, for skiing Kronplatz, or check our offer to Obergurgl-Hochgurgl and Sölden to ski with your family. Maybe you want to come on my group to ski with other like-minded skiers in Courmayeur in January 2020, staying at the Gran Baita hotel?
You can start thinking about your trip, by reading the articles on the Planning your Ski Trip tab.  Or how to pack for your family ski trip.  If taking your furry friend abroad to the continent, read about the new Pet Travel Scheme update from DEFRA. Self-drive skiers also need to plan for Brexit. Check out our tips for driving to the mountains.  If flying and renting a car in Europe, beware of the extra charges they will pass to you if you want winter tyres, snow chains or ski racks. If driving, check the winter tyres news for Europe and North America. You can see how our last family ski holiday was not as expected, even though one plans it to be a success, but how we could do the most of it. If you want to get better before getting to your next ski holiday, here is a quick guide to indoor skiing and dry slopes in the UK. You can also read our week in the mountains during our summer holidays in Courmayeur.
Featured Image: Delta slashes price of overlarge sports gear. Delta planes' tails. 
Please follow and like us: