What's new in Cortina for the 2019-2020 Winter Season
This article may contain affiliate/compensated links. For full information, please see our disclaimer here.
Cortina is one of the most renown and grand ski resorts in the world and certainly one of the tops in Italy. Cortina has always been the place where the elite got together to ski and practice winter sports, with amazing landscapes of the Dolomite mountains wherever you look at. As it has recently won the co-joint title to host the 2026 Winter Olympics with Milan, and is also hosting on 2021 the FIS World Ski Championships, Cortina is bustling with activity getting ready.
Last year there was already some enlargement and modification in some of their pistes, where the FIS Ladies' World Cup are held each year- these were the runs of the Tofana and Col Druscié areas. Snowmaking facilities were improved as well, and a new black piste was created in the Faloria ski area, called Scoiattolo (squirrel in Italian).
For the 2019-20 ski season there will be a new gondola from Cortina to Col Druscié. The current cable car will be replaced with a smaller- 10-seat gondola. The base station will be replaced. The new Freccia del Cielo will have a middle stop, to substitute the Colfiere-Col Druscié chairlift that is taken away. As the gondola will transport three times as many skiers and boarders from its renewed base station close to the Olympic Ice Stadium, waiting times are going to be reduced substantially. The slopes and roads of the Col Druscié will also be modified due to hosting some of the competitions of 2021.
A new slope will be opening on the 19-20 ski season in the Cinque Torri area, dedicated to Cortina's most famous climber, Lindo Lacedelli, taking his name. It will be a piste dedicated to race training, where athletes competing in the 2021 World Ski Championships will train.
To improve Cortina's safety, there will be a new anti-avalanche system for next season in the Tofana ski area, to protect the higher part of the ski domain. It consists of 20 Daisy Bells positioned above the slopes. If you are like me that love all these kinds of anti-avalanche equipment, here you have a little video that showcase how this system works:
More info on Daisy Bells:
News on Accommodations:
There have been many upgrades to properties away from the slopes. For example, the Càmina Suite & Spa reopened after a complete renovation, that allowed the small 3* be converted into a traditional yet modern 4* with 20 suites and a panoramic SPA in the attic.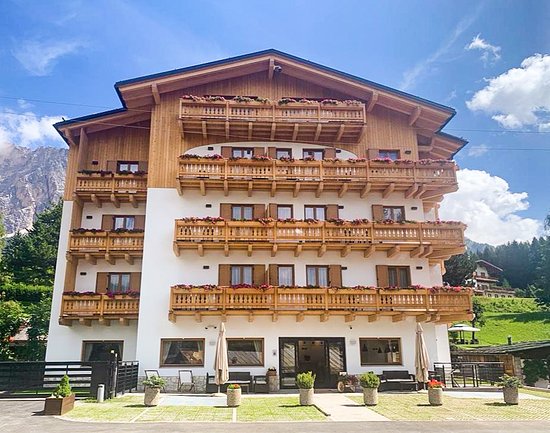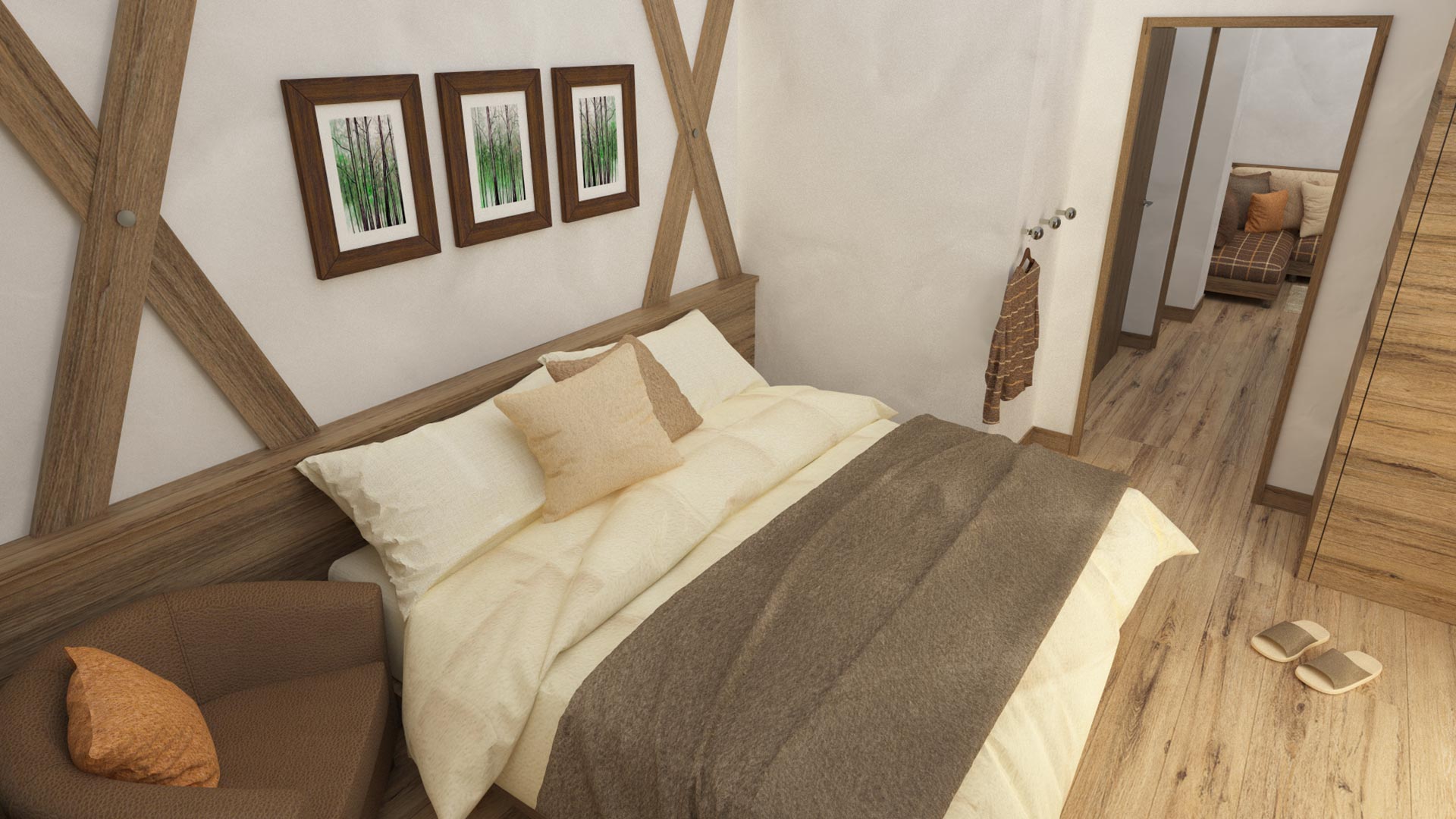 Book your stay at the Càmina Suite & Spa in Cortina
The Hotel Columbia, a 3* family-run property, has expanded adding a new spa area.
Book your stay at the Hotel Columbia Cortina.
If you want to visit Cortina, here are some hotels we like and suggest for you:
Deluxe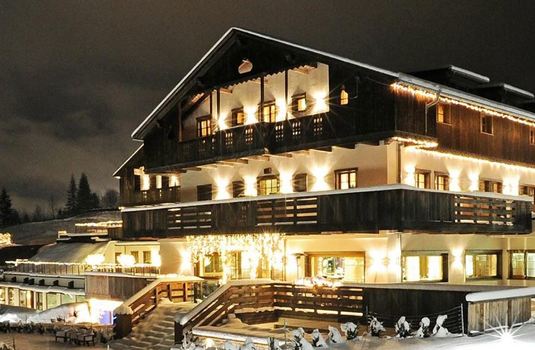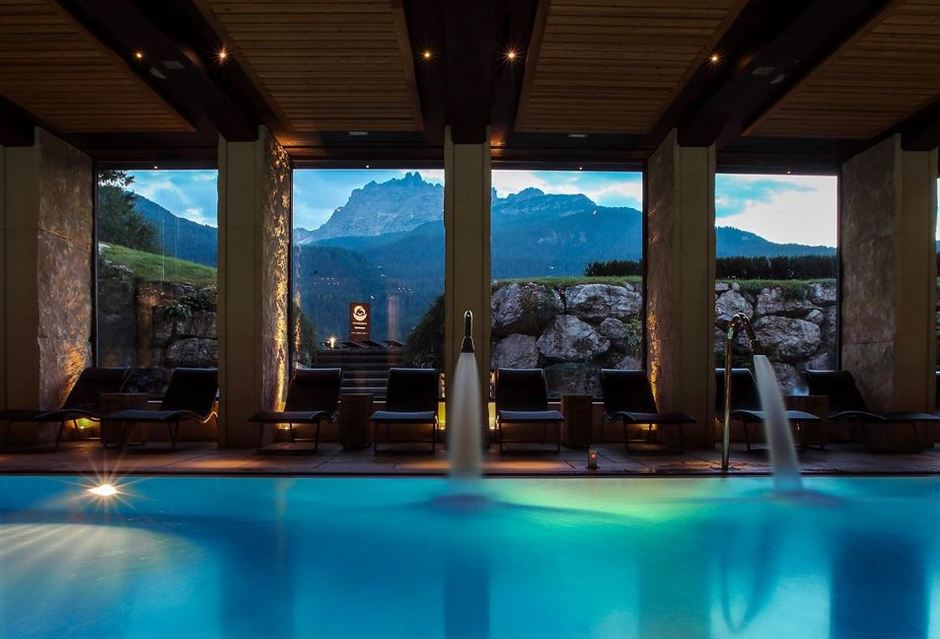 4*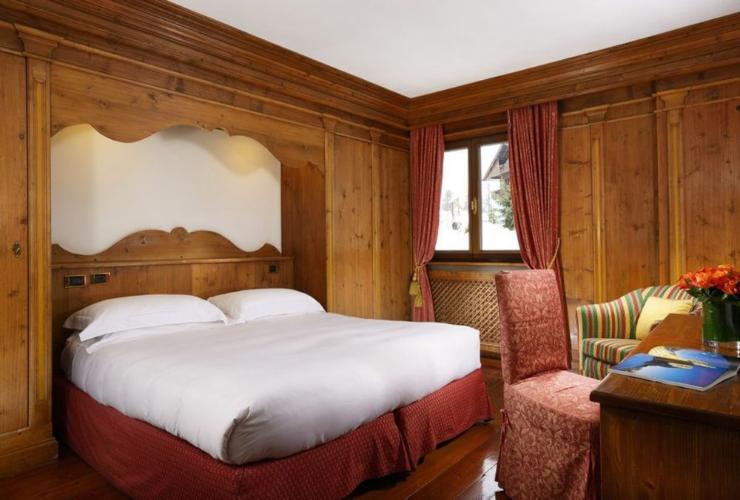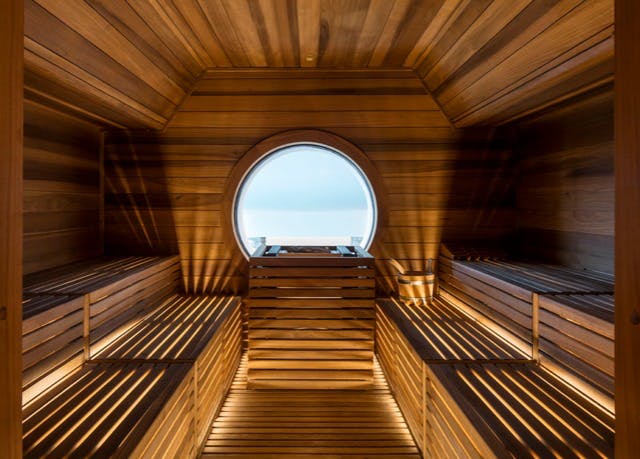 3*
Where to dine
Baita Pié Tofana is a cabin just at the foot of some of Cortina's most beautiful slopes and was originally the shelter for time-keepers during the 1956 Winter Olympics. It has then become a restaurant and has recently been completely renovated. It offers a very authentic atmosphere and recipes based on the Italian tradition with the very best ingredients Italy has to offer.
Chalet Tofane is a restaurant at the foot of Socrepes, one of the main access points to the Tofana Ski Area. Completely renovated in 2018, it is a great spot for a meal on the slopes at lunch, then it becomes the spot for après ski with a DJ, but it is also a good location for a fine and cosy dinner.
Rifugio Mietres – this mountain hut has recently added a sauna and a wooden hot tub. It is therefore a good spot for dinner after reaching the rifugio via a short snowshoe hike from El Brite de Larieto, Guargné pr Col Tondo.
Bars
There is going to be a new birreria (pub/restaurant) opening in the centre of Cortina on 20th December. They don't have a website yet, but it's probably going to be the largest bar in Cortina.
Cortina will be back on the World Stage thanks to its major events.
Cortina will be hosting three of the major winter sport events in the next years: the World Cup Finals in 2020, the World Ski Championships in 2021 and the Winter Olympics, co-hosting with Milan, in 2026.
Cortina, member of Best of the Alps, is one of the most classic Alpine destinations and pioneer of winter sports. Cortina was the first Italian town to host an Olympic Games in 1956, plus it was also the first location where an official ski school was founded in Italy.
Thanks to its terrain and natural beauty, events such as the Alpine Ski World Race to trail running such as the La Sportiva Lavaredo Ultra Trail are common here. Therefore, during the next 7 years, Cortina will be host of the most prestigious events in the world of winter sports.
2020 Audi FIS World Cup Finals
The Finals, set to take place 18th to 22nd March 2020, will mark the return of men's ski races to Cortina, the Queen of the Dolomites. It will be 30 years after the last men's World Cup stage was held in Cortina and won by local athlete Kristian Ghedina, an icon of Italian skiing and ambassador of Cortina 2021.
With nine races and several other events over the five days, featuring around 150 athletes from 20 nations, there will be much to appeal to the anticipated 28,000 visitors. 
2021 Audi FIS World Ski Championships
The World Ski Championships will take place from 8th to 21st February 2021 on the slopes of the Tofana and Col Druscié areas. The two weeks of men's and ladies' races will see over 600 athletes from 70 nations take part and will involve around 6,000 volunteers, technicians, trainers and media.
It will be a great event for both sports and tourism, with over 120,000 spectators expected over the fortnight, along with an expected 500 million viewers live on TV and many others following online.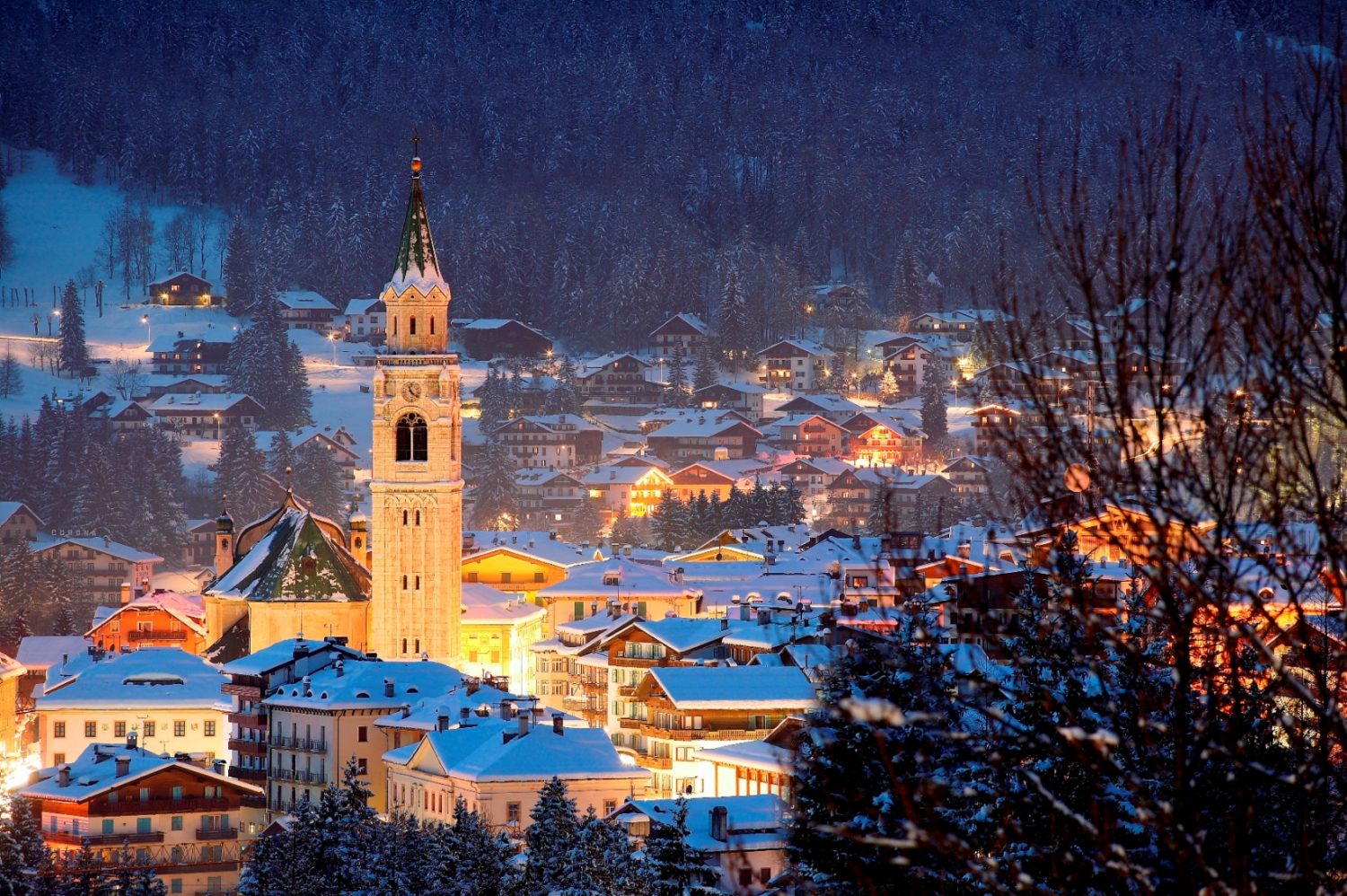 2026 Winter Olympics Milano Cortina
Cortina, together with Milan, will play host to the 2026 Winter Olympics, marking the return of the Olympic Games to Italy 20 years after Turin 2006. The Games will be in Cortina for the second time, 70 years after the 1956 edition, the first to be held in Italy.
Cortina hosts the Ladies' Alpine skiing events along with the curling, bobsleigh, skeleton and luge competitions.
The Games is giving particular attention to sustainability with vast majority of the venues to be used in Cortina already in existance, hence reducing the need for expensive and impactful new developments. According to Cortina Council Member Paola Coletti "The relevance of sustainability is even greater for an event like the Olympics, because on top of the tangible results it is important to set an example in the organisation of other major events and to deliver a message to the public."
For booking your accommodation in Cortina click here or check our Accommodation Search area.
For more detail of the 2026 Winter Olympic Games visit https://www.milanocortina2026.coni.it/en/
For the FIS Alpine World Ski Championships visit www.cortina2021.com
You can search for your own accommodation in the snow for your next ski holiday through our Accommodation Search tab. If you want to take your family skiing and you don't know where to start, read here.
And search for your ski transfers from all airports to the Mountains here. And for those that are like me, that are lazy to cook, you can get your food, even gourmet mountain food delivered to your home with Huski.
If renting equipment (skis or snowboards) in North America, look no further than Rentskis.com – I have been using them for years every year when I go to America and they are great!
The-Ski-Guru TRAVEL is a CONCIERGE service that can help you organise your bespoke ski trip to the Americas, Alps or Japan, including for those going from Britain to Europe, helping you book your Eurotunnel trip, and for all trips: lodging, lift tickets, rentals, ski school, and all you need for an excellent vacation. Go to https://www.the-ski-guru.com/travel and upload your information – this page will be updated soon with more travel ideas. Check our amazing Ski Safari in the Dolomites , stay at the San Lorenzo Lodge White Deer in the Val Pusteria of Sudtirol, in the Hotel Petrus in Riscone, for skiing Kronplatz, or check our offer to Obergurgl-Hochgurgl and Sölden to ski with your family. Maybe you want to come on my group to ski with other like-minded skiers in Courmayeur in January 2020, staying at the Gran Baita hotel?
You can start thinking about your trip, by reading the articles on the Planning your Ski Trip tab.  Or how to pack for your family ski trip.  If taking your furry friend abroad to the continent, read about the new Pet Travel Scheme update from DEFRA. Self-drive skiers also need to plan for Brexit. Check out our tips for driving to the mountains.  If flying and renting a car in Europe, beware of the extra charges they will pass to you if you want winter tyres, snow chains or ski racks. If driving, check the winter tyres news for Europe and North America. You can see how our last family ski holiday was not as expected, even though one plans it to be a success, but how we could do the most of it. If you want to get better before getting to your next ski holiday, here is a quick guide to indoor skiing and dry slopes in the UK. You can also read our week in the mountains during our summer holidays in Courmayeur.
Featured Image: Cortina in winter. Photo: Dino Colli. Cortina Marketing. What's new in Cortina for the 2019-2020 Winter Season.
Please follow and like us: