The Ikon Pass Now Offers Skiers & Riders Access on Three Continents
Ikon Pass holders will now have access to more than 72,000 skiable acres over three continents with the addition of Niseko United, located on Japan's northernmost island of Hokkaido. Japan is home to some of the planet's most plentiful and light snow, making Niseko United a bucket list destination for any skier and rider on the hunt for fresh powder.
Niseko United is regarded as Japan's premier mountain destination and is comprised of four ski resorts located on one mountain – Grand Hirafu, Hanazono, Niseko Village and Annupuri. Famous for the consistency and quality of its snow, Niseko United receives 50+ feet of snowfall every winter with just 7% of water content from crystallized moisture picked up from the Sea of Japan. Multi-million dollar investments in accommodation and infrastructure make Niseko United an excellent destination for families and powder hounds.
"We are delighted to give Ikon Pass holders the opportunity to spread their wings and immerse themselves in the deep powder of Japan's premier destination, Niseko United," said Colin Hackworth, President of Hanazono, Niseko Japan. "The Ikon Pass is expanding and the cultural beauty, huge winter snowfall and culinary delights of Japan await. We are truly pleased to partner with the world's most iconic mountain destinations and to be a part of the Ikon Pass community."
"Niseko United is an ideal partner for the Ikon Pass, offering some of the best ski and snowboard terrain on the planet, blanketed in its renowned deep, plentiful snow," said Erik Forsell, Chief Marketing Officer of Alterra Mountain Company. "Japan's mountains are a longtime bucket list destination for skiers and riders, and we are so excited to open up this part of the world to Ikon Pass holders, providing the opportunity to immerse themselves into the Japanese culture and snow."
Access
Niseko United will offer 7 days total across its four resorts on the Ikon Pass, and 5 days total on the Ikon Base Pass with 10 blackout dates (Dec. 26 – 31, 2018; Jan. 19 – 20, 2019; Feb. 16 – 17, 2019).
From a week-long vacation to unlimited days, the Ikon Pass was built with the guest in mind, to provide the best experience possible. With 35 destinations, in 12 states, four Canadian provinces, on three continents, the Ikon Pass is the gateway to a like-minded community, enduring memories, and the most iconic destinations on the planet.
The Ikon Pass launched in January 2018 and is a collaboration of industry leaders – Alterra Mountain Company, Aspen Skiing Company, Boyne Resorts, POWDR, Jackson Hole Mountain Resort, Alta Ski Area, Snowbird, SkiBig3, Revelstoke Mountain Resort, Sugarbush Resort, Taos Ski Valley, Thredbo and Niseko United. Each demonstrates integrity, character and independence that is reflected in their mountains and guests.
For more information, please visit www.ikonpass.com.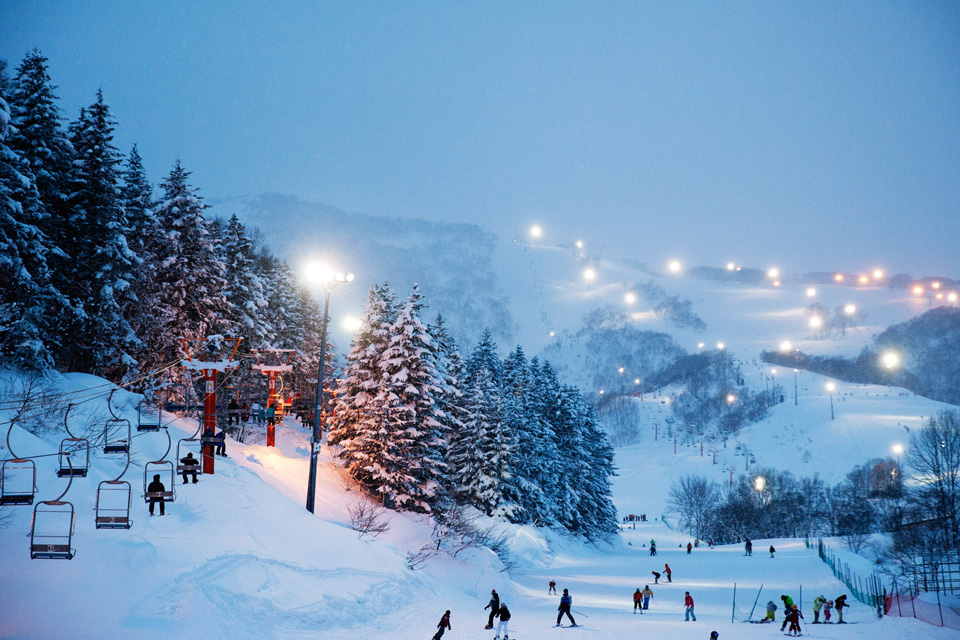 About Ikon Pass
The Ikon Pass is the new standard in season passes, connecting the most iconic mountains across North America, Australia and Japan, delivering authentic, memorable snow adventures. Brought to you by Alterra Mountain Company, the Ikon Pass unlocks access to a community of diverse destinations you want to ski and ride, including Aspen Snowmass, Steamboat, Winter Park Resort, Copper Mountain and Eldora in Colorado; Squaw Valley Alpine Meadows, Mammoth Mountain, June Mountain and Big Bear Mountain Resort in California; Jackson Hole Mountain Resort in Wyoming; Big Sky in Montana; Stratton, Killington and Sugarbush Resort in Vermont; Snowshoe in West Virginia; Boyne Highlands and Boyne Mountain in Michigan; The Summit at Snoqualmie in Washington; Tremblant in Quebec and Blue Mountain in Ontario, Canada; SkiBig3 in Alberta, Canada; Revelstoke Mountain Resort and Cypress Mountain in British Columbia, Canada; Sunday River and Sugarloaf in Maine; Loon Mountain in New Hampshire; Deer Valley Resort, Solitude Mountain Resort, Brighton Resort, Alta, and Snowbird in Utah; Thredbo in Australia; and Niseko United in Japan. Special offers are available at CMH Heli-Skiing & Summer Adventures, the world's largest heli-skiing operation. For more information on the Ikon Pass, visit www.ikonpass.com.
About Niseko United
Niseko United is the joint name for the four independently-owned ski resorts occupying different quarters of Mt Annupuri – Niseko Mt. Resort Grand HIRAFU, Niseko Hanazono Resort, Niseko Village and Niseko Annupuri Ski Area. At 42 degrees north of the equator on Japan's northernmost island Hokkaido, Niseko is famous for the consistency and quality of its powder snow, which has been recorded as having just 7% moisture content. All resorts have slopes and terrain to suit complete beginners to professionals, and you can ski, board or bus between all with ease. Niseko is located in the southwest of Japan's northernmost island, Hokkaido – 60 miles south of the island's capital Sapporo, and New Chitose International Airport (CTS), http://www.niseko.ne.jp/en/.
To read more and try to understand what what is going on with the different ski passes, check our Ski Passes News. Or read our recent post on how the IKON Pass offers now unparalleled access to Utah with the addition of Solitude Mountain and Brighton Resort, plus the story that tells how the IKON Pass also covers Taos Ski Valley, and also how it has expanded into the Pacific Northwest, Midwest and Northeast.
You can read more on how Alterra Mountain Company unveiled a long term capital improvement for its resorts  and also the information on when Alterra acquired Solitude Mountain Resort in Utah.
To keep on reading Ski News at your Fingertips, keep on visiting The-Ski-Guru, subscribe to our newsletter and follow us on Social media through our hashtags #skinewsatyourfingertips and #theskiguru.
Featured Image: Niseko Grand Hirafu, part of Niseko United, now with the IKON Pass, making it the third continent under one ski pass. 
Please follow and like us: