The Ikon Pass announces that Taos Ski Valley in New Mexico will join the Ikon Pass community for winter 2018/2019, offering expanded access across the Rockies from British Columbia to New Mexico.
Taos is the southern gateway to the Rocky Mountains, nestled in an intimate valley where Spanish Colonial and Native American history meet a European village. The mountain boasts over 100 trails, including expert hike-to terrain on Kachina Peak. Taos Ski Valley is in the midst of a $300 million overhaul with new infrastructure and updated amenities, including the recently opened ski-in/ski-out hotel, The Blake, and a new high-speed quad chairlift for winter 2018/2019.
"Taos Ski Valley is thrilled to join the Ikon Pass and its impressive lineup of outstanding destinations," said David Norden, CEO of Taos Ski Valley. "Taos has long been recognized as one of the iconic mountains of North America, is undergoing a major revitalization, and is the world's first certified ski resort B-Corporation. As such, our mountain culture and environmental ethos align perfectly with the Ikon Pass community. Taos is honored to have been selected as an Ikon Pass partner."
"Taos is an endearing and classic brand among skiers and riders and we are proud that the destination has joined the Ikon Pass community," said Erik Forsell, Chief Marketing Officer of Alterra Mountain Company. "Taos offers an eclectic cultural experience that combines big-mountain adventure and the spirit of the southwest."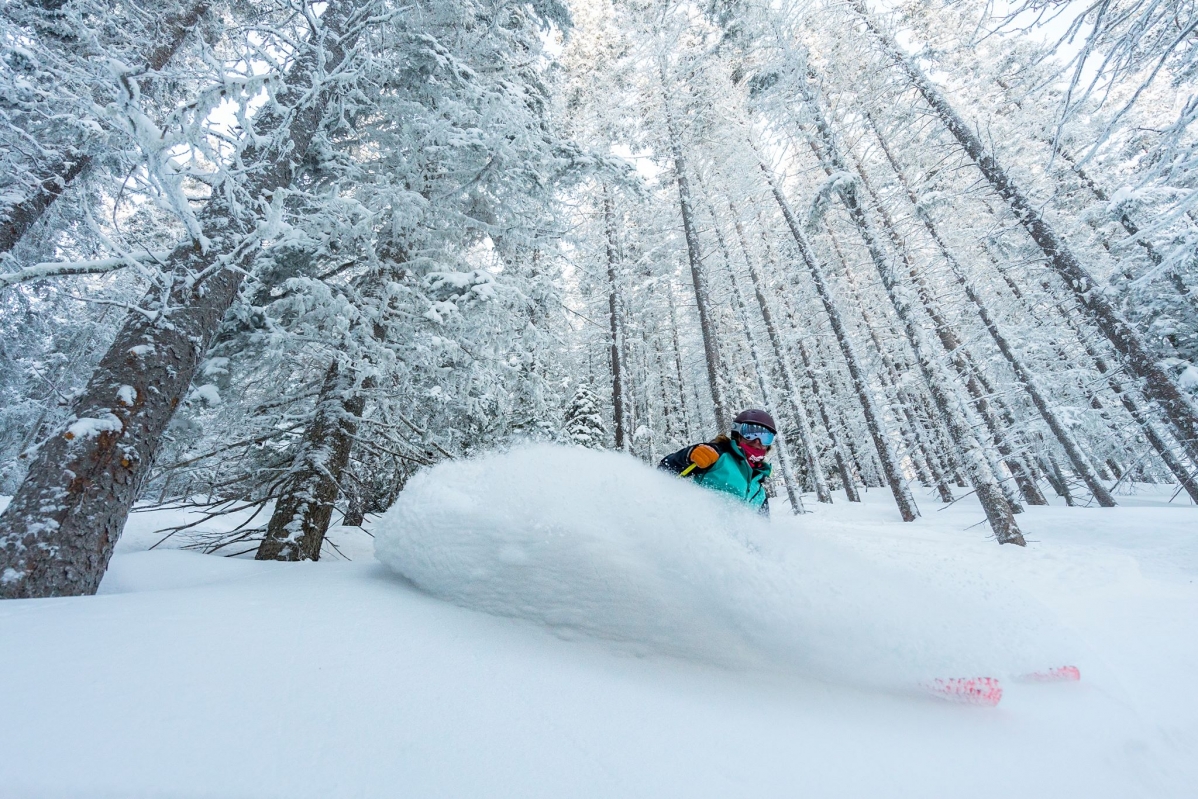 Access Taos will offer 7 days on the Ikon Pass, and 5 days on the Ikon Base Pass with 10 blackout dates, (Dec. 26 – 31, 2018; Jan. 19 – 20, 2019; Feb. 16 – 17, 2019).
From a week-long vacation to unlimited days, the Ikon Pass was built with the guest in mind, to provide the best experience possible. With 30 destinations, in 10 states, four Canadian provinces, on two continents, the Ikon Pass is the gateway to a like-minded community, enduring memories, and the most iconic destinations on the planet.
The Ikon Pass launched in January 2018 and is a collaboration of industry leaders – Alterra Mountain Company, Aspen Skiing Company, Boyne Resorts, POWDR, Jackson Hole Mountain Resort, Alta Ski Area, Snowbird, SkiBig3, Revelstoke Mountain Resort, Sugarbush Resort, Taos Ski Valley, and Thredbo. Each demonstrates integrity, character and independence that is reflected in their mountains and guests.
About Ikon Pass
The Ikon Pass is the new standard in season passes, connecting the most iconic mountains across North America and Australia delivering authentic, memorable snow adventures. Brought to you by Alterra Mountain Company, the Ikon Pass unlocks access to a community of diverse destinations you want to ski and ride, including Aspen Snowmass, Steamboat, Winter Park Resort, Copper Mountain and Eldora in Colorado; Squaw Valley Alpine Meadows, Mammoth Mountain, June Mountain and Big Bear Mountain Resort in California; Jackson Hole Mountain Resort in Wyoming; Big Sky in Montana; Stratton, Killington and Sugarbush Resort in Vermont; Snowshoe in West Virginia; Tremblant in Quebec and Blue Mountain in Ontario, Canada; SkiBig3 in Alberta, Canada; Revelstoke Mountain Resort in British Columbia, Canada; Sunday River and Sugarloaf in Maine; Loon Mountain in New Hampshire; Taos Ski Valley in New Mexico; Deer Valley Resort, Solitude Mountain Resort, Brighton Resort, Alta, and Snowbird in Utah; and Thredbo in Australia. Special offers are available at CMH Heli-Skiing & Summer Adventures, the world's largest heli-skiing operation. For more information on the Ikon Pass, visit www.ikonpass.com.


About Taos Ski Valley
Nestled among the pristine peaks of northern New Mexico, Taos Ski Valley is undergoing a $300 million renaissance, making it one of North America's premier vacation and adventure destinations. With over 300 inches of average annual snowfall, 300 days of sunshine and more than 1,200 skiable acres, Taos Ski Valley offers a relaxed, friendly atmosphere, breathtaking scenery and exhilarating terrain for every ability level for a spirited mountain experience unlike any other. The resort is maintaining its authentic charm while investing in new amenities both on-mountain and in the base area. To learn more about Taos Ski Valley, please visit www.skitaos.com.
To read more and try to understand what what is going on with the different ski passes, check our Ski Passes News. Or read our recent post on how the IKON Pass offers now unparalleled access to Utah with the addition of Solitude Mountain and Brighton Resort.
You can read more on how Alterra Mountain Company unveiled a long term capital improvement for its resorts  and also the information on when Alterra acquired Solitude Mountain Resort in Utah.
To keep on reading Ski News at your Fingertips, keep on visiting The-Ski-Guru, subscribe to our newsletter and follow us on Social media through our hashtags #skinewsatyourfingertips and #theskiguru.
Featured Image: Taos ski resort passes will be included in the IKON Pass. 
Please follow and like us: