National Schools Snowsport Week is Back This Month
This is a great effort to introduce kids to snow-sports in the UK – to many that could not imagine to ever see one pair of skis or snowboard. Our business need desperately new comers, and we need to introduce the young, as the majority of us fanatics, are getting older by the day. I do hope my kids' school takes up the program. I've passed it to our Headteacher- you should do the same if leaving in England.
The USA has a similar program – the Learn to Ski and Snowboard Day – that was a success.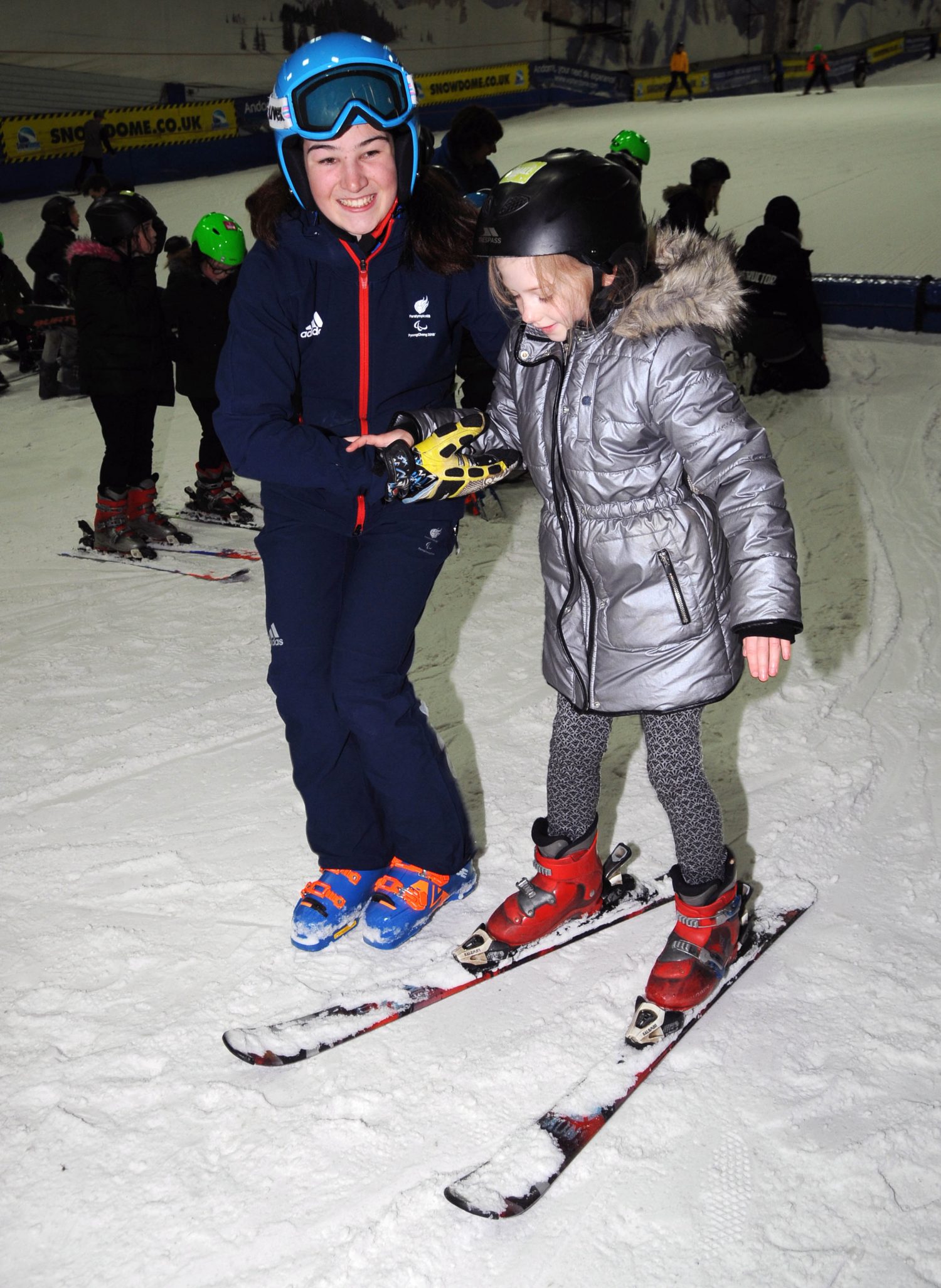 National Schools Snowsport Week is back this month (24th to 30th June) at clubs and ski slopes across England, aiming to encourage children to try skiing and snowboarding. 
National Schools Snowsport Week, organised by Snowsport England, is in its fourth year and is set to reach over 75 schools and 3,500 young people, making it the biggest yet.
Many dry and indoor slopes across the country will be running free or discounted taster sessions to give young people from all backgrounds the chance to take up snowsports.
Tim Fawke, CEO of Snowsport England, commented: "For many young people this will be their first time on skis or snowboards and for others it will be an opportunity to try a different snowsport discipline, for example freestyle, racing or ski/snowboard cross.
"We want to show that getting involved in snowsports is accessible for everyone, whatever their background, and it's a fantastic opportunity for young people to make new friends, learn new skills and improve their physical and mental health and wellbeing.
"Snowsport England is committed to raising awareness of mental health through physical activity. We also recently launched our 'Snow More Stigma' mental health and wellbeing campaign to create awareness of mental health and wellbeing in snowsports."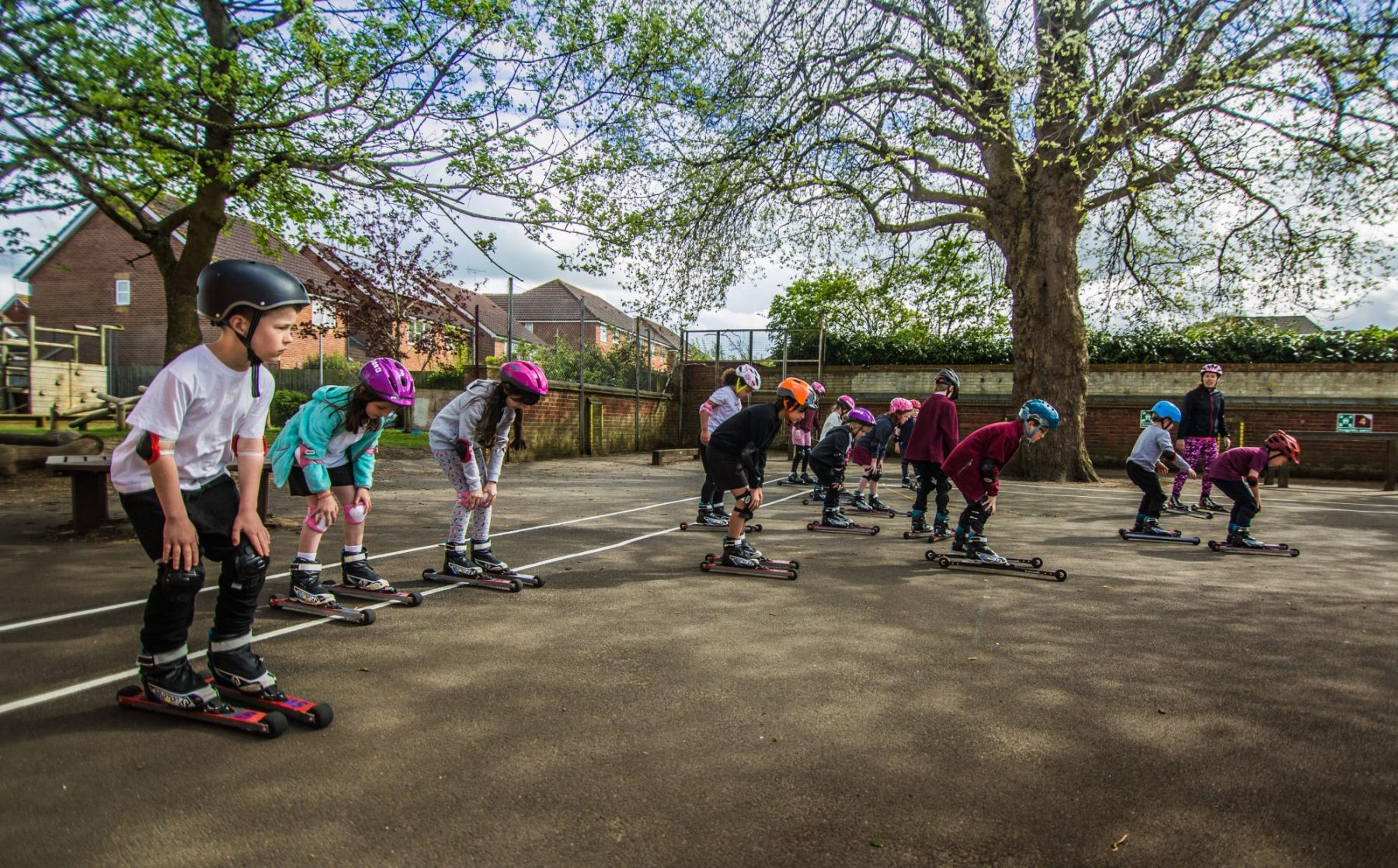 Snowsport England athlete ambassadors include Paralympic champions Menna Fitzpatrick MBE and Jen Kehoe MBE, who are backing the National Schools Snowsport Week and will be lending their support on the campaign launch day.
Jen Kehoe said: "We are excited to be a part of National Schools Snowsport Week. It is so important for young people to get involved in physical activity and snowsports offer a great opportunity to have fun and challenge yourself."
Menna Fitzpatrick added: "I started skiing when I was five years old and now compete all over the world alongside Jen. It takes hard work, but we always have fun – I am really looking forward to inspiring the next generation of potential snowsport champions!"
Also backing the campaign is corporate sponsor Halsbury Ski, which specialises in organising ski trips to Europe, Canada and the USA for secondary schools all over the UK. The company aims to enhance education through international travel, particularly via physical activity such as snowsports.
The National Schools Snowsport Week launch day will take place on 20th June at Chill Factore in Manchester.
More information: Snowsport England's National Schools Snowsport Week
Another great effort is that one done by Snow-Camp- Read how Skiworld raised £15,000 for this charity. 
You can search for your own accommodation in the snow for your next ski holiday through our Accommodation Search tab.
The-Ski-Guru TRAVEL is a CONCIERGE service that can help you organise your bespoke ski trip to the Americas, Alps or Japan, including for those going from Britain to Europe, helping you book your Eurotunnel trip, and for all trips: lodging, lift tickets, rentals, ski school, and all you need for an excellent vacation. Go to https://www.the-ski-guru.com/travel and upload your information – this page will be updated soon with more travel ideas. Check our amazing Ski Safari in the Dolomites , stay at the San Lorenzo Lodge White Deer in the Val Pusteria of Sudtirol, in the Hotel Petrus in Riscone, for skiing Kronplatz, or check our offer to Obergurgl-Hochgurgl and Sölden to ski with your family. Maybe you want to come on my group to ski with other like-minded skiers in Courmayeur in January 2020, staying at the Gran Baita hotel?
You can start thinking about your trip, by reading the articles on the Planning your Ski Trip tab.  Or how to pack for your family ski trip.  If taking your furry friend abroad to the continent, read about the new Pet Travel Scheme update from DEFRA. Self-drive skiers also need to plan for Brexit. Check out our tips for driving to the mountains.  If flying and renting a car in Europe, beware of the extra charges they will pass to you if you want winter tyres, snow chains or ski racks. If driving, check the winter tyres news for Europe and North America. You can see how our last family ski holiday was not as expected, even though one plans it to be a success, but how we could do the most of it.
Featured Image: Winter Olympians, British snowboarder Aimee Fuller and British alpine skier Dave Ryding and Paralympic gold medallists Menna Fitzpatrick and Jen Kehoe and Ski Sunday's Graham Bell join over 30 lucky pupils at a National Schools Snowsport Week launch event at The SnowDome in Tamworth. PRESS ASSOCIATION Photo. Picture date: Monday April 16th, 2018. Photo credit should read: Rui Vieira/PA Wire. National Schools Snowsport Week is Back This Month.
Please follow and like us: