Skiworld raise £15,000 for charity partner, Snow-Camp
For the 2018/19 season, running from 1st May 2018 to 30th April 2019, Skiworld managed to raise £15,000 for charity partner, Snow-Camp through a number of fundraising initiatives. Snow-Camp are a national youth charity dedicated to turning around the lives of some of the UK's most underprivileged inner-city young people with the power of skiing, snowboarding, life-skills, qualifications and vocational opportunities.
Skiworld fundraising initiatives included:
–          Auction ski holiday for Snow-Camps 15 Year Anniversary Ball
–          UK office Christmas jumper party
–          Pre-paid donations (online and over the phone)
–          In resort donations
–          End of Season Challenge
£5,000 will pay for two full Snow-Camp bursaries at £2,500 each. All remaining funds will be used to pay for as many young people as possible to join Snow-Camps 2-day beginner First Tracks programme running this summer at £100 each.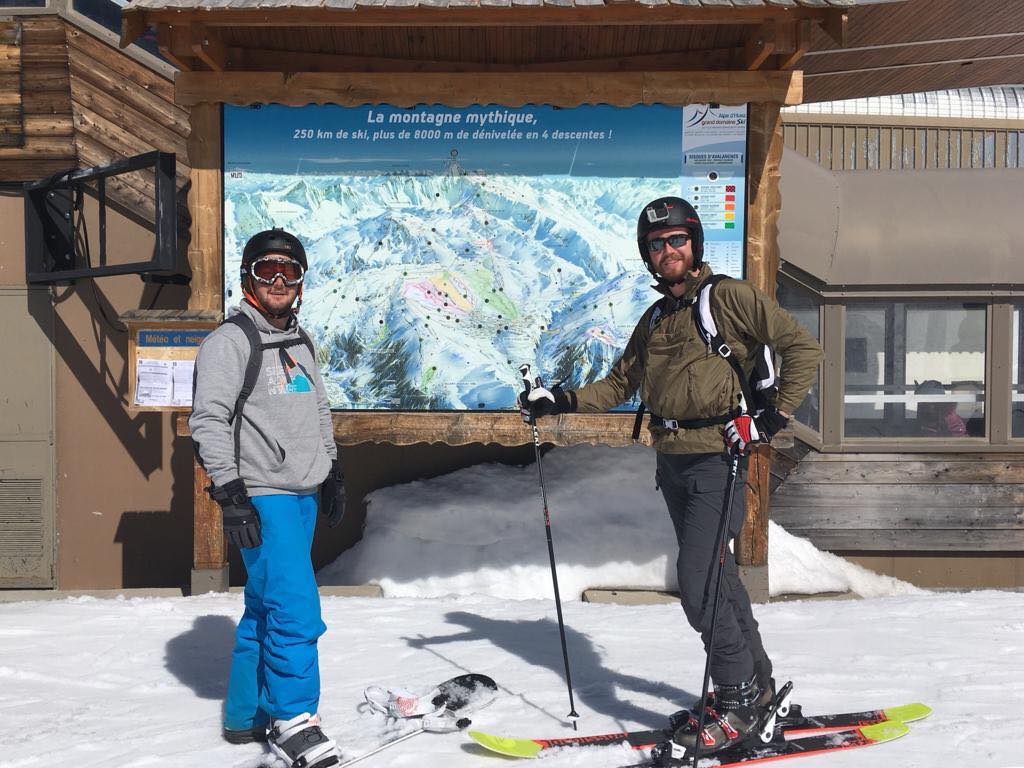 The programmes aim to:
– Increase life-skills
– Increase focus and sense of belonging
– Raise attainment, ambition, aspirations
– Improve communication and relationships
– Increase pathways into training or employment and familiarisation with the world of work
– Decrease motivation to take part in anti-social or extreme behaviour
– Support other young people at risk of crime or victims of crime
Skiworld will continue to work with Snow-Camp to turn young lives around. Over the next twelve months they will be following the progress of the young people benefitting from the First Tracks programme and on the two on full bursaries and reporting on this on the Skiworld's website and social media.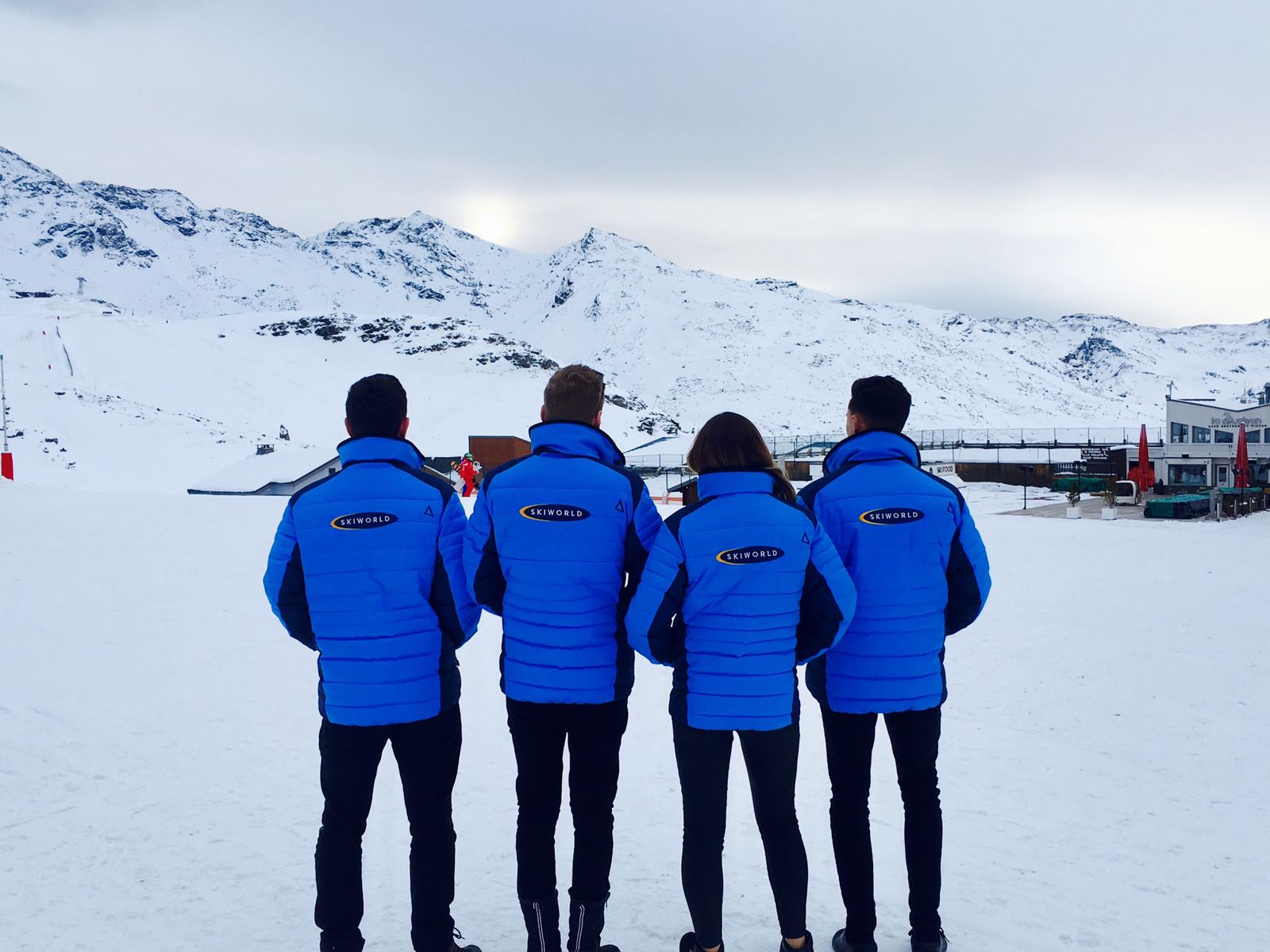 About Skiworld
Skiworld is the largest independent ski specialist and one of the largest chalet operators in the UK. Skiworld has over 36 years' experience offering ski holidays in the top snow sure resorts in Europe, US and Canada and is truly a company run by skiers for skiers.
More information: Skiworld 
We've written how Skiworld helped before Snow-Camp to raise a massive £50,000. 
The-Ski-Guru TRAVEL is a CONCIERGE service that can help you organise your bespoke ski trip to the Americas, Alps or Japan, including for those going from Britain to Europe, helping you book your Eurotunnel trip, and for all trips: lodging, lift tickets, rentals, ski school, and all you need for an excellent vacation. Go to https://www.the-ski-guru.com/travel and upload your information – this page will be updated soon with more travel ideas. Check our amazing Ski Safari in the Dolomites , stay at the San Lorenzo Lodge White Deer in the Val Pusteria of Sudtirol, in the Hotel Petrus in Riscone, for skiing Kronplatz, or check our offer to Obergurgl-Hochgurgl and Sölden to ski with your family. Maybe you want to come on my group to ski with other like-minded skiers in Courmayeur in January 2020, staying at the Gran Baita hotel?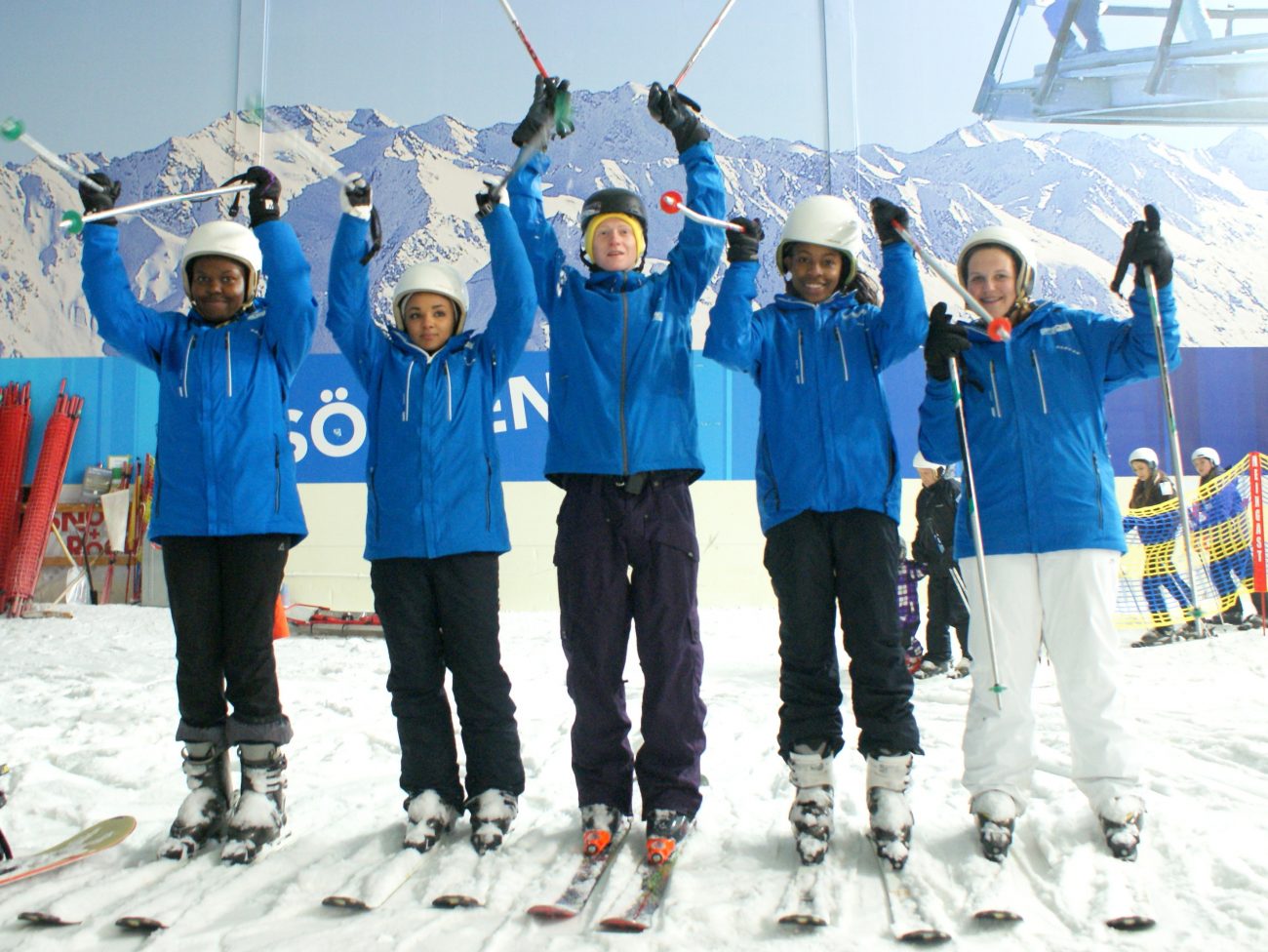 You can start thinking about your trip, by reading the articles on the Planning your Ski Trip tab.  Or how to pack for your family ski trip.  If taking your furry friend abroad to the continent, read about the new Pet Travel Scheme update from DEFRA. Self-drive skiers also need to plan for Brexit. Check out our tips for driving to the mountains.  If flying and renting a car in Europe, beware of the extra charges they will pass to you if you want winter tyres, snow chains or ski racks. If driving, check the winter tyres news for Europe and North America. You can see how our last family ski holiday was not as expected, even though one plans it to be a success, but how we could do the most of it.
Featured Image: Skiworld raise £15,000 for charity partner, Snow-Camp. Photo: Snow-Camp-Skiworld.
Please follow and like us: