NATURAL HAZARDS : Camping in Switzerland carries certain risks
From Swissinfo.ch
I've found this post on Swissinfo.ch about Switzerland, but this applies to all mountainous areas all over the world really.
It states that about one in three campsites in Switzerland located in or near a risk zone along rivers, lakes or in avalanche regions, are in danger. This was found in an in-depth analysis by the Sonntags Zeintug and Le Matin Dimanche newspapers.
There are 444 campsites across the country of which some are open all year round. People living in these zones during the winter or bad weather spells with high waters could be killed.
I have been last year trekking with my family in Courmayeur during a week when it was raining a lot every afternoon – one day we've been up the mountain and we made it down and to the multi-sports enclosed centre when it started raining, and the next day, we've heard that just up the road a bit, in Val Veny, there was a massive mudslide as the rivers got really full with lots of rain in a short period of time, and a couple had been wiped away in their car and perished. One has to respect these areas, as nature can turn very hard against one really quickly.
This report stressed on the importance for campsites to deal with emergency plans. There is different regional legislation in the wide-ranging local autonomy in Switzerland. Clients are not conscious of the risks they can incur when in these campsites.
This past Saturday, the newspapers of the Tamedia publishing house published an online nationwide map, based on information from the country's 26 cantonal authorities.
The report's authors claim that there are more than one million people in Switzerland (with a total population of 8.5 million) living in a flood risk zone, 65,000 of them even in a high-risk area.
More information: Swissinfo.ch 
Check out the Via Alpina if you are planning a hiking holiday in Switzerland. But maybe your hiking has to be delayed until at least July as May had record snowfalls in Switzerland. With this late snow all over the Northern Hemisphere- will we be having snow starting in December when we need it? Who knows? I would like to have a glass ball now!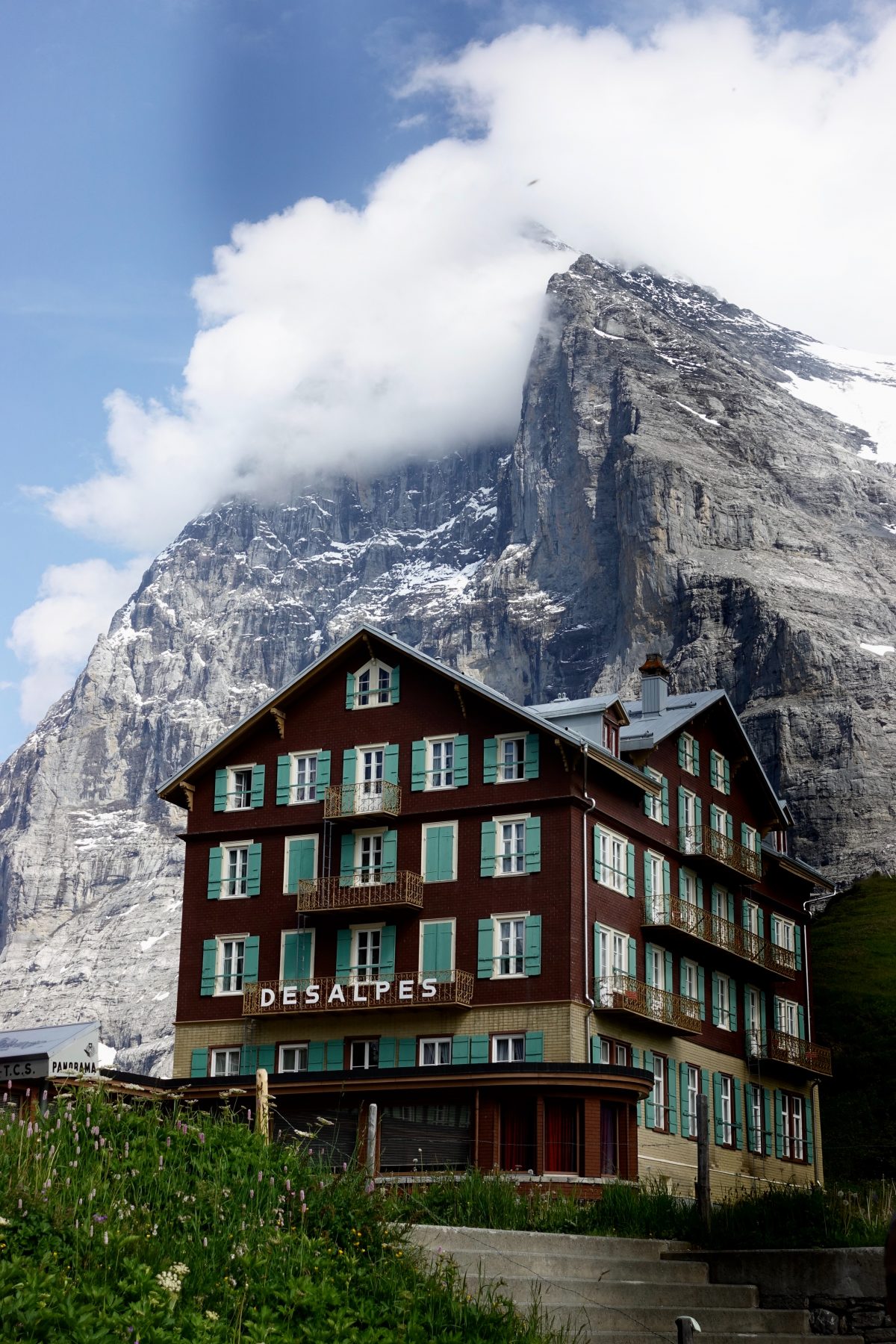 The-Ski-Guru TRAVEL is a CONCIERGE service that can help you organise your bespoke ski trip to the Americas, Alps or Japan, including for those going from Britain to Europe, helping you book your Eurotunnel trip, and for all trips: lodging, lift tickets, rentals, ski school, and all you need for an excellent vacation. Go to https://www.the-ski-guru.com/travel and upload your information – this page will be updated soon with more travel ideas. Check our amazing Ski Safari in the Dolomites , stay at the San Lorenzo Lodge White Deer in the Val Pusteria of Sudtirol, in the Hotel Petrus in Riscone, for skiing Kronplatz, or check our offer to Obergurgl-Hochgurgl and Sölden to ski with your family. Maybe you want to come on my group to ski with other like-minded skiers in Courmayeur in January 2020, staying at the Gran Baita hotel?
You can start thinking about your trip, by reading the articles on the Planning your Ski Trip tab.  Or how to pack for your family ski trip.  If taking your furry friend abroad to the continent, read about the new Pet Travel Scheme update from DEFRA. Self-drive skiers also need to plan for Brexit. Check out our tips for driving to the mountains.  If flying and renting a car in Europe, beware of the extra charges they will pass to you if you want winter tyres, snow chains or ski racks. If driving, check the winter tyres news for Europe and North America. You can see how our last family ski holiday was not as expected, even though one plans it to be a success, but how we could do the most of it.
You can also look for your own accommodation in the snow through our Accommodation Search tab.
Featured Image: Some hikers in Lake Lucerne. Photo by Jon- Unsplash. NATURAL HAZARDS : Camping in Switzerland carries certain risks.
Please follow and like us: