Search efforts continue for 8 climbers missing in the Indian Himalayas, but hopes are fading after possible avalanche
Last Update
From CNN.com
A search team has spotted five bodies on an unnamed peak in the Indian Himalayas, where the eight climbers were believed to have gone missing a week ago.
Pithoragarh District Magistrate Vijay Kumar Jogdande said on Monday that the bodies seemed to be partially buried in an avalanche on the peak in different locations.
The analysis of some photographs taken by a helicopter that did an air survey of the area earlier today allowed to identify the bodies.
The operation has stopped by Monday afternoon local time for the day, Jogdande said. Now the authorities are figuring out how to recover the bodies.
On Sunday, helicopter teams saw signs of an avalanche on the peak where the group was thought to have been, according to two state officials. Also, on Monday, a helicopter made a recce of the area and the crew saw a backpack at an elevation of 5,000 meters.
Jogdande said that for sure the missing team has been caught by a "huge avalanche" and that the 'chances of survival are almost zero now."
The missing climbers — four Britons, two Americans, an Australian and their Indian liaison officer — went missing in the region of Nanda Devi East, one of the highest peaks in India at just over 7,400 meters (24,000 feet.)
According to group's expedition company Facebook posts, the group was attempting to climb a previously unclimbed and unnamed peak of about 6,477 meters (21,250 feet)
Indian authorities said on Monday that the climbers had no permission to climb an unnamed peak. Jogdande added that if they had known that the eight climbers were planning on climbing the unnamed peak instead of Nanda Devi East, they "would not have given permission."
He added that heavy rain and high winds in the area have been hampering the search efforts.
More information: CNN.com
From Accuweather and BBC.com
Eight climbers have been missing when climbing Nanda Devi, India's second tallest mountain at 7,816 meters. The group was supposed to return on May 31, having departed on May 13.
They were guided by British Mountain guide Martin Moran, owner of Scottish Moran Mountain tour company, who is an experienced mountain guide and has run numerous expeditions in the Indian Himalayas.
Search efforts started on Saturday, but bad weather conditions forced them to be called off during the evening hours. There are indications that an avalanche may have swept up the team.
The operation resumed on Sunday morning, with the Indian Air Force deploying two helicopters to aid in the search.
"Chances of survival are bleak," Vijay Kumar Jogdanda, the top civil servant in the Pithoragarh district of India's state of Uttarakhand, said via Reuters.
He added that tents were spotted during the aerial search, but no humans have been found.
AccuWeather Senior Meteorologist Adam Douty said that search crews may have to contend with rain and snow showers across the higher elevations during the first half of this week.
"There may also be occasional periods when the summits will be in and out of the clouds," he said.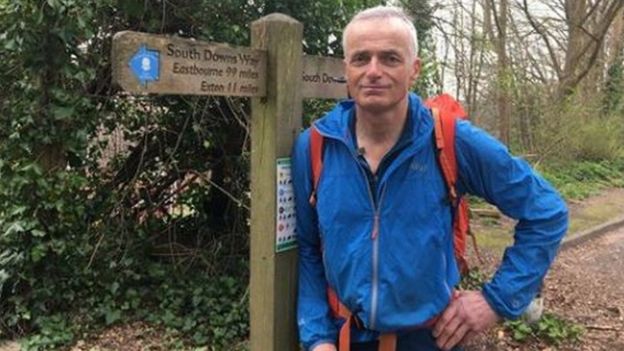 "This is usually the drier time of the year across the region, which is why it is considered the best time to try to summit these mountains," Douty added.
The missing group included four Britons, two Americans, an Australian and an Indian.
The British group leader's family said they were "deeply saddened".
Officials have said that four other British climbers have been rescued earlier, being airlifted from a base camp near Nanda Devi. They have been named by India TV as Mark Thomas, Ian Wade, Kate Armstrong and Zachary Quain.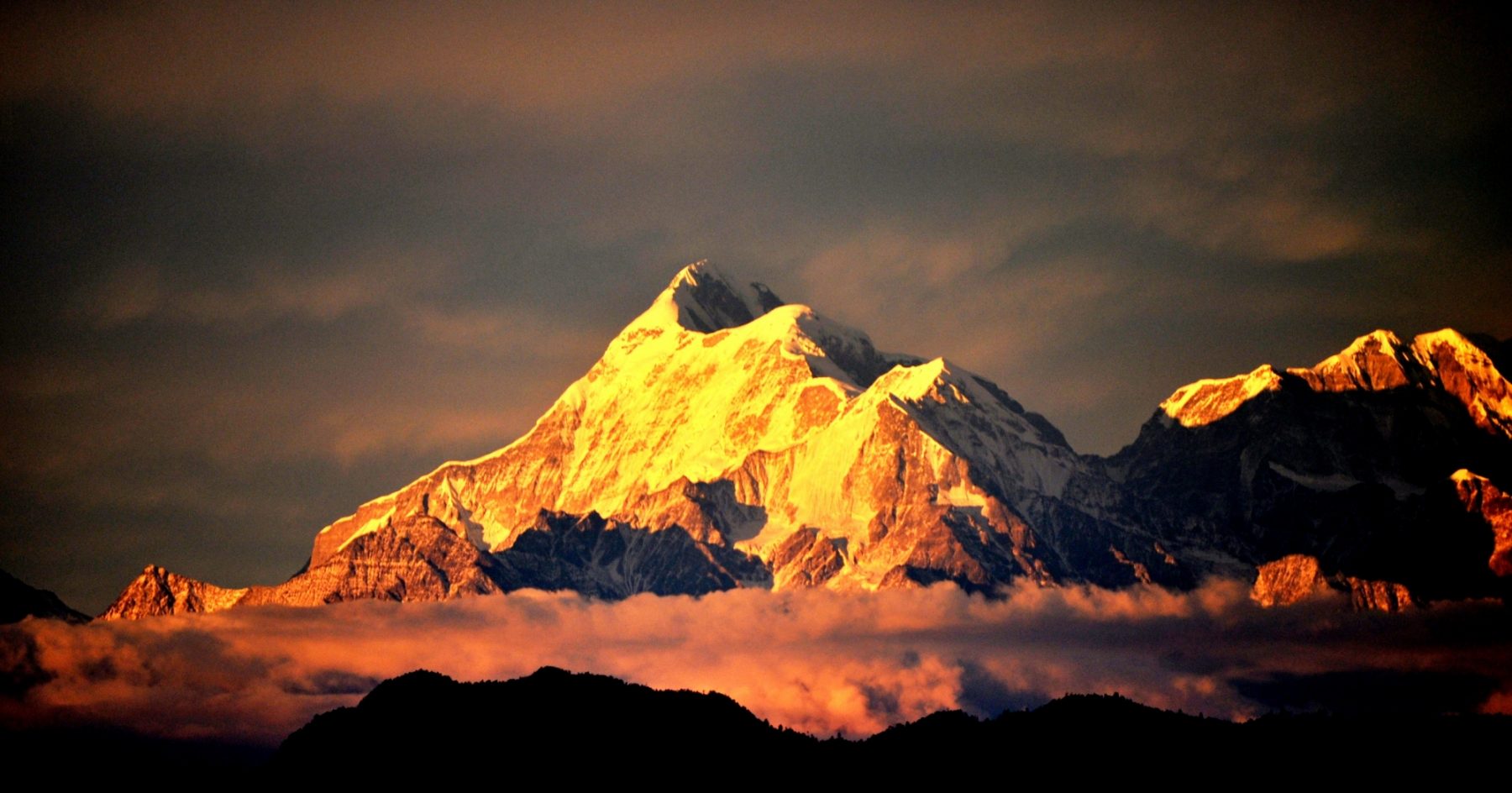 These four were not part of the larger group that has been lost, but they have been in touch with them until 26 May – a day before the avalanche struck the mountain.
These four had returned to the base camp from Nanda Devi East due to harsh weather conditions, while the eight-member group headed for the summit of another unnamed peak, government official Vijay Kumar Jogdanda said.
Alan Hinkes, a mountaineer friend of Mr Moran told the BBC that Mr Moran is a "massively experienced mountaineer", adding: "There's still hope."
But he warned the monsoon season was now moving into the area, bringing with it heavy rain and fresh amounts of snow in the mountains.
"We are worried there's an avalanche involved and no matter how experienced you are, the mountain doesn't know that," he added.
"The first aerial recce has concluded," said Mr Jogdanda earlier on Sunday, confirming an avalanche was feared to have caught the group in the area around India's second-highest peak.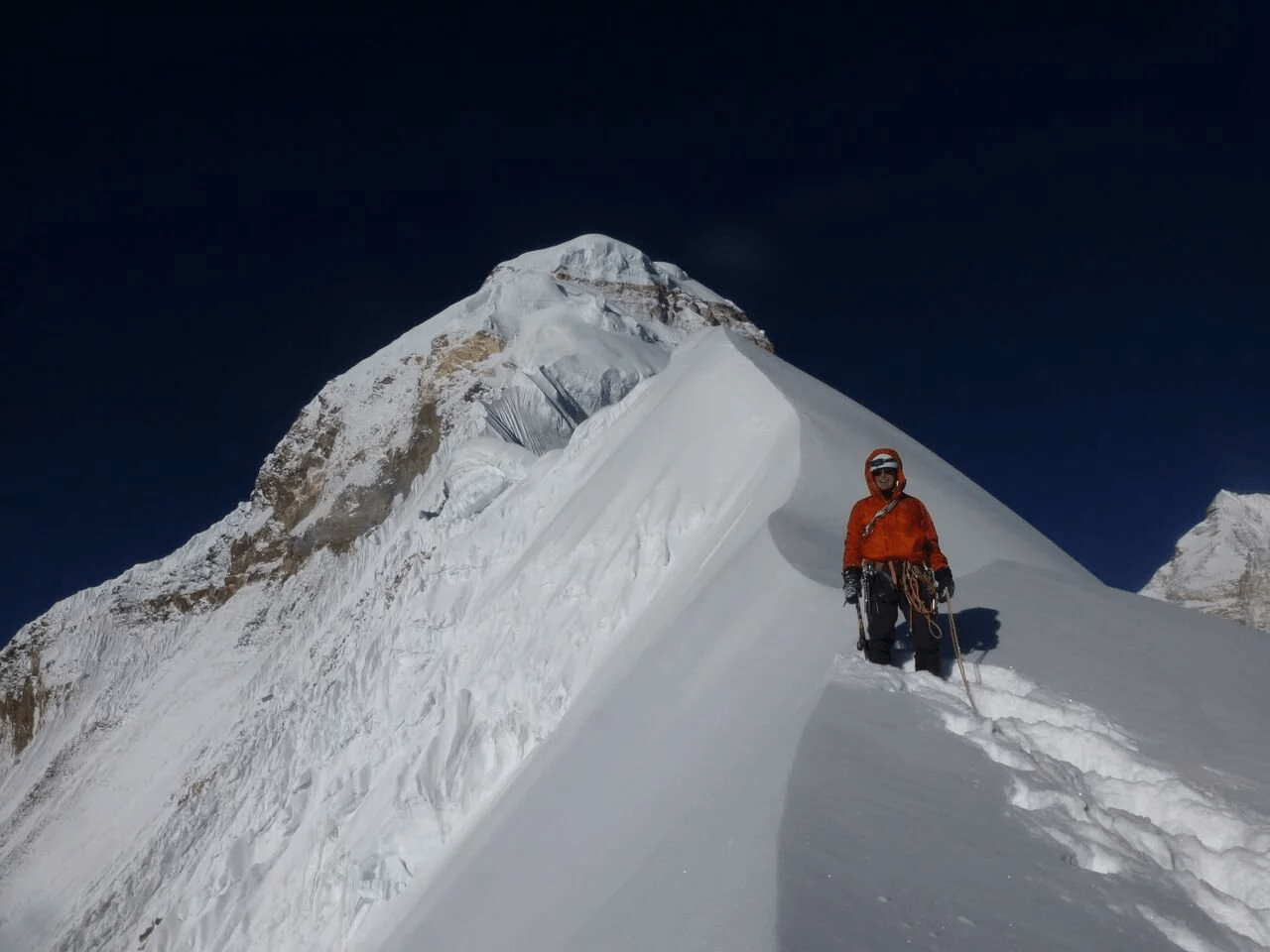 He added: "There were only tents spotted, but no human presence. The second helicopter has left for the recce. Chances of survival are bleak."
A team of 10 to 15 rescuers, comprising police, disaster response personnel and administrators, has also fanned out to find survivors, said Tripti Bhatt, an official of the Uttarakhand State Disaster Response Force (SDRF).
Authorities warned it could take days to trek to the area where the missing climbers were last known to have been.
Nanda Devi is the world's 23rd highest mountain and was first scaled in 1936.
Considered one of the toughest Himalayan peaks to summit, it attracts fewer climbers than other mountains in the region.
More info: Accuweather
We've recently covered how an experienced skier died caught by an avalanche in the Aiguilles Rouges and a snowboarder also died in the Alpes Maritimes.  Another avalanche that happened in Verbier also had casualties, as well as one that happened with spring conditions in the resort of Crans Montana. There was an earlier avalanche that killed three German skiers near the Austrian resort of Lech.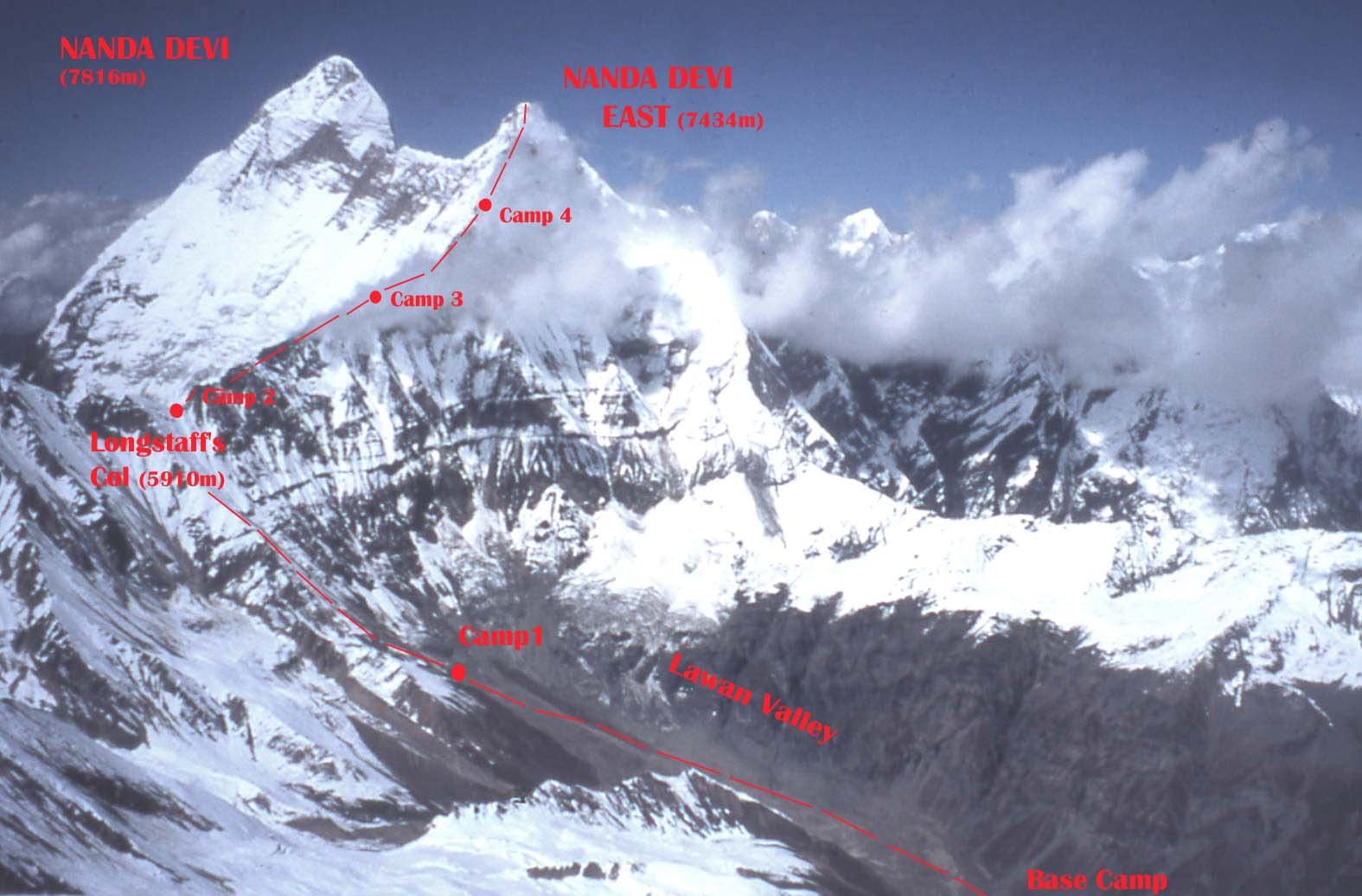 The-Ski-Guru TRAVEL is a CONCIERGE service that can help you organise your bespoke ski trip to the Americas, Alps or Japan, including for those going from Britain to Europe, helping you book your Eurotunnel trip, and for all trips: lodging, lift tickets, rentals, ski school, and all you need for an excellent vacation. Go to https://www.the-ski-guru.com/travel and upload your information – this page will be updated soon with more travel ideas. Check our amazing Ski Safari in the Dolomites , stay at the San Lorenzo Lodge White Deer in the Val Pusteria of Sudtirol, in the Hotel Petrus in Riscone, for skiing Kronplatz, or check our offer to Obergurgl-Hochgurgl and Sölden to ski with your family. Maybe you want to come on my group to ski with other like-minded skiers in Courmayeur in January 2020, staying at the Gran Baita hotel?
You can start thinking about your trip, by reading the articles on the Planning your Ski Trip tab.  Or how to pack for your family ski trip.  If taking your furry friend abroad to the continent, read about the new Pet Travel Scheme update from DEFRA. Self-drive skiers also need to plan for Brexit. Check out our tips for driving to the mountains.  If flying and renting a car in Europe, beware of the extra charges they will pass to you if you want winter tyres, snow chains or ski racks. If driving, check the winter tyres news for Europe and North America. You can see how our last family ski holiday was not as expected, even though one plans it to be a success, but how we could do the most of it.
You can also look for your own accommodation in the snow through our Accommodation Search tab.
Featured Image: India – Nanda Devi. Search efforts continue for 8 climbers missing in the Indian Himalayas, but hopes are fading after possible avalanche.
Please follow and like us: