Season Opening's at the different ski resorts of Sudtirol and Christmas Markets
When you think of Sudtirol you think of the Dolomites in Northern Italy. The province of South Tyrol, or Sudtirol is bordering in the north with the Tirol in Austria and to the south with Trentino. The scenery is to die for, in reality, I have never seen more impressive and beautiful terrain in the world, the mountains are impressive and very rocky sculptured peaks, and at dawn or dusk, they turn into pink, thanks to the Enrosadira effect.
Enrosadira is the term given to the phenomenon whereas the peaks of the Dolomites turn into a pink/reddish colour, and then gradually turning into a violet. The reason of these changing colours is because the calcium carbonate and mangnesium carbonate of the dolomite, the mineral found in large quantities in the rocky walls of the Dolomites. Enrosadira is a Ladin term meaning 'turning pink'. Ladin is an ancient language of the inhabitants of the Dolomites.
There are more than 30 ski areas located across all of South Tyrol. Most of these are part of the two larger ski associations.
In the west of South Tyrol, the Ortler Skiarena network comprises of 15 small to medium-sized ski areas dedicated to family-friendly fun on the slopes.
Nine ski areas in the eastern half of the region are part of the world's largest ski carousel, Dolomiti SuperSki, which extends beyond the borders of the province (into Trentino and Belluno) and encompasses almost the entire UNESCO World Heritage Site of the Dolomites. A total of 1,200 kilometres of slopes are available with a single ski pass. It is also possible to ski at high altitudes also in in the north and northeast of South Tyrol. The extensive and snow-guaranteed ski area Racines-Giovo/Ratschings-Jaufen is located at an elevation of 2,150 m. In the north-east of the region, more than 80 peaks at heights of more than 3,000 m frame the two ski areas Speikboden and Klausberg.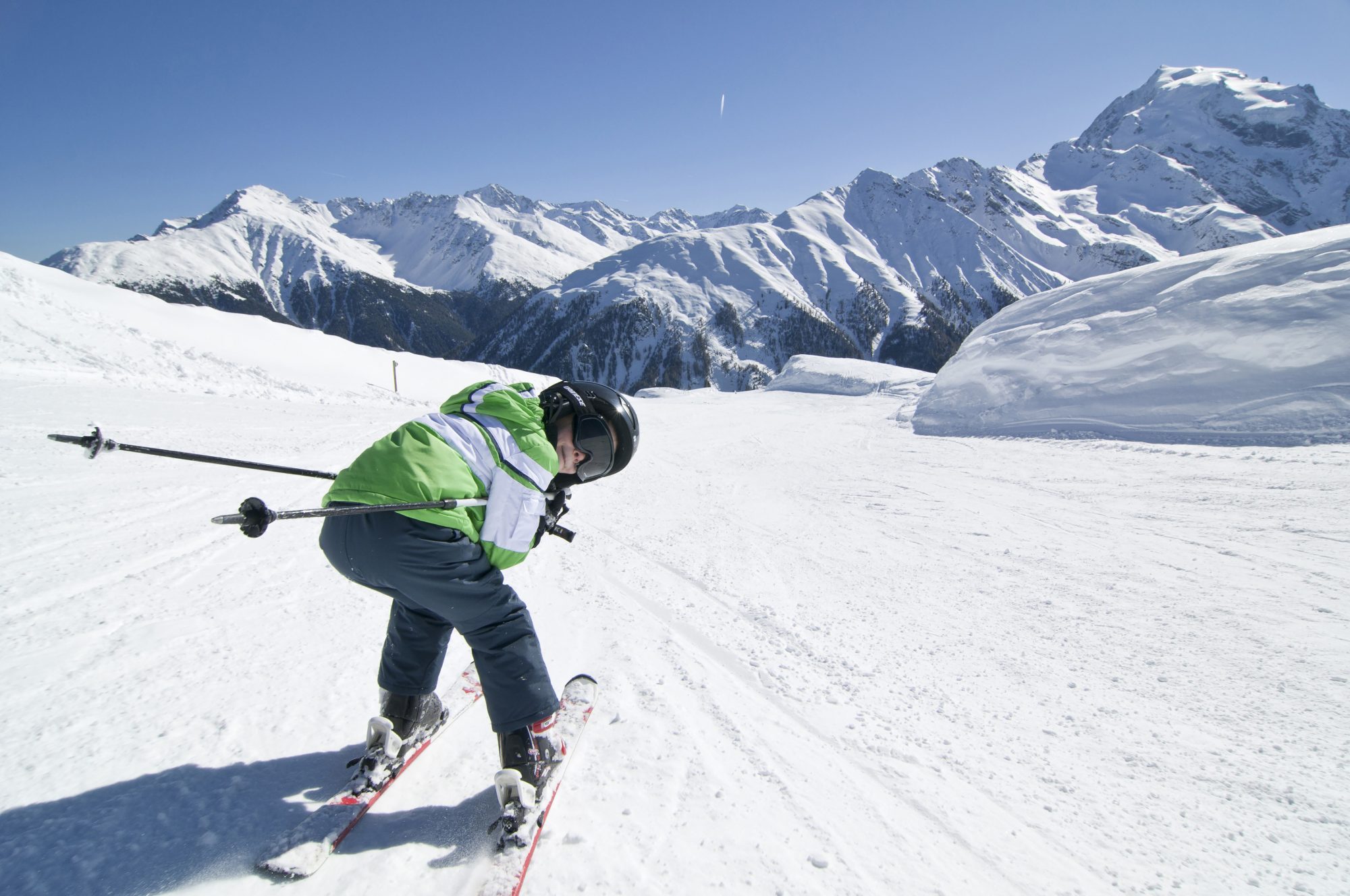 The glacier ski area Val Senales/Schnalstal has been opened since mid-September and from November, skiing is also possible in Solda all'Ortles/Sulden am Ortler.
This winter, younger and more experienced skiers in Val Venosta/Vinschgau will also have the opportunity to ski in both North and South Tyrol with the Two Country Skiarena Ticket. The Two Country Skiarena Ticket is valid for five ski areas (Solda all'Ortles, Trafoi, Watles, Belpiano-Malga S. Valentino/Schöneben-Haideralm, Nauders) and offers access to 211 km of slopes.
Here, you'll find a current list of 2018/19 opening dates for all of South Tyrol's ski areas.
The 1,000 km of runs in South Tyrol's 30 ski areas offer boundless skiing fun whether you want to try the Sella Ronda – South Tyrol best-known ski circuit, which circles the Sella Massif – or Trametsch Run, South Tyrol's longest run at 9,000 metres. Anyone who loves variety will love a winter holiday in South Tyrol. Here, you'll find out exactly where and when you can get out on the slopes and enjoy some skiing in South Tyrol.
| | |
| --- | --- |
| Alta Badia | 01.12.2018 – 07.04.2019 |
| Obereggen | 01.12.2018 – 22.04.2019 |
| Carezza/Karersee | 01.12.2018 – 31.03.2019 |
| 3 Cime Dolomiti/3 Zinnen Dolomiten | 17.11.2018 – 07.04.2019 |
| Plan de Corones/Kronplatz | 30.11.2018 – 22.04.2019 |
| Plose-Bressanone/Brixen | 07.12.2018 – 31.03.2019 |
| Val Gardena-Alpe di Siusi/Gröden-Seiser Alm | 06.12.2018 – 07.04.2019 |
| Gitschberg-Jochtal | 07.12.2018 – 22.04.2019 |
| Oclini/Jochgrimm |  24.11.2018 – 14.04.2019 |
| | |
| --- | --- |
| Val Senales/Schnalstal | 15.09.2018 – 08.05.2019 |
| Merano 2000 | 07.12.2018 – 24.03.2019 |
| Malga S. Valentino/Haider Alm | 14.12.2018 – 27.04.2019 |
| Watles | 21.12.2018 – 31.03.2019 |
| Solda/Sulden | 01.11.2018 – 05.05.2019 |
| Trafoi | 22.12.2018 – 24.03.2019 |
| Belpiano/Schöneben | 14.12.2018 – 27.04.2019 |
| Plan | 08.12.2018 – 28.04.2019 |
| Val d'Ultimo-Schwemmalm/Ultental-Schwemmalm | 15.12.2018 – 21.04.2019 |
| Corno Renon/Rittner Horn | 15.12.2018 – 24.03.2019 |
| Reinswald-Val Sarentino/Sarntal | 08.12.2018 – 22.04.2019 |
| Monte Cavallo-Vipiteno/Rosskopf-Sterzing | 01.12.2018 – 31.03.2019 |
| Monte Vigilio/Vigiljoch | 25.12.2018 – 10.03.2019 |
| Ladurns-Colle Isarco/Ladurns-Gossensass | 08.12.2018 – 22.04.2019 |
| | |
| --- | --- |
| Speikboden | 01.12.2018 – 28.04.2019 |
| Klausberg | 01.12.2018 – 28.04.2019 |
| | |
| --- | --- |
| Racines-Giovo/Ratschings-Jaufen | 07.12.2018 – 28.04.2019 |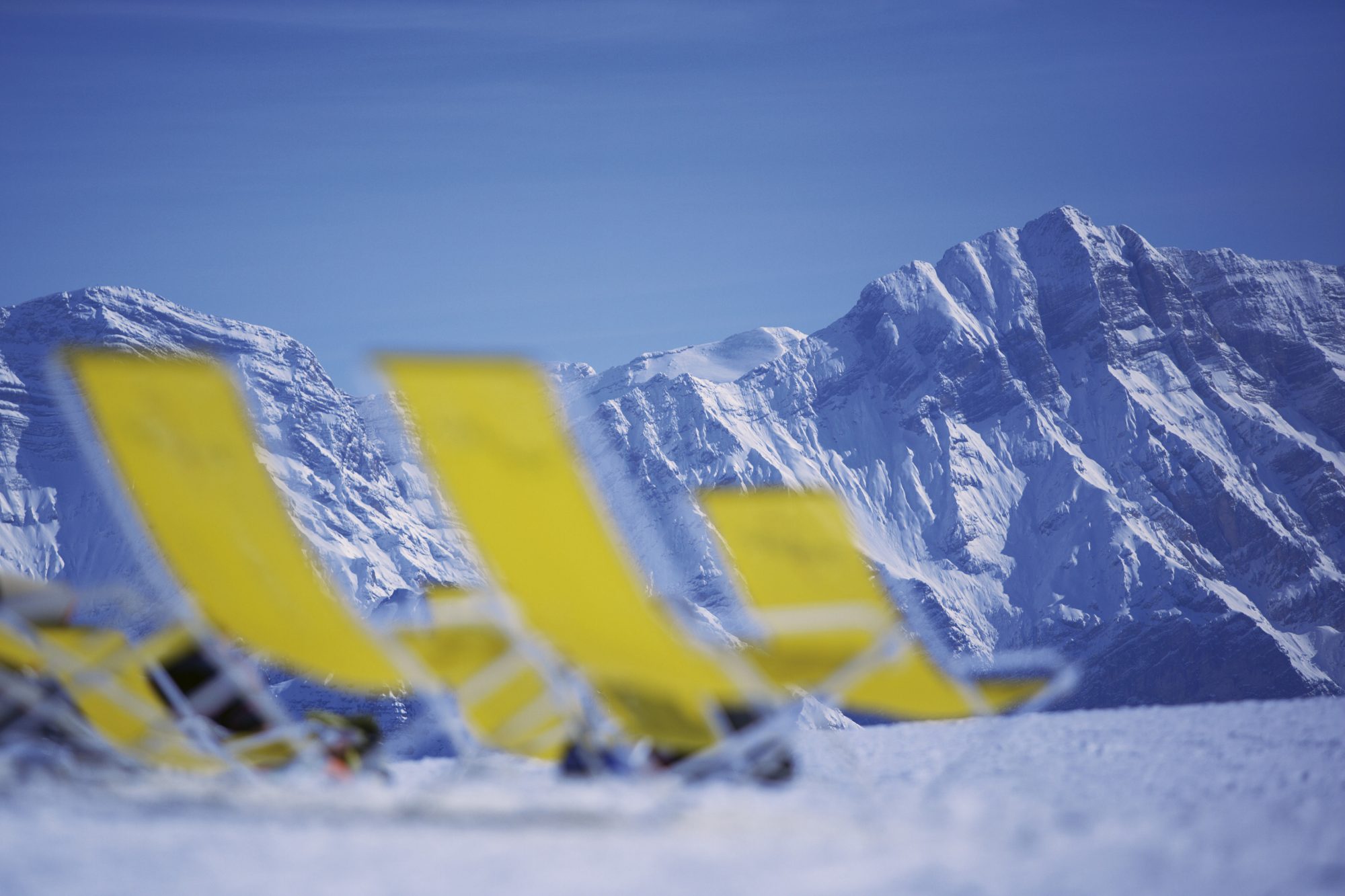 Christmas Markets in Sudtirol
All the Alps have lovely Christmas markets, and Sudtirol is no exception. From the 23rd November till January 6th, there will be five Advent markets in Bolzano/Bozen, Merano/Meran, Bressanone/Brixen, Brunico/Bruneck and Vipiteno/Sterzing.
Note that Sudtirol the first language is German, then Italian and Ladin, so you have all names in German and Italian.
Food stands offer regional dishes and gusets can attend workshops where they can get to know the South Tyrolean customs and try out traditional felting and cookie-baking techniques. These Christmas Markets are Certified Green Events, so special attention is paid to the use of natural materials for decorations, on how to avoid waste and how to provide environmental friendly travel options for all visitors.
There are many rural Christmas markets in the vallesy and villages that are more tranquil.
More information on Sudtirol
The-Ski-GURU TRAVEL can plan your holidays including booking your Eurotunnel trip, lodging, lift tickets, rentals, ski school, and all you need for an excellent vacation. Go to https://www.the-ski-guru.com/traveland upload your information – this page will be updated soon with more travel ideas.
You can start thinking about your trip, by reading the articles on the Planning your Ski Trip tab.  Or how to pack for your family ski trip. Take advantage now of having one kids ski pass for free, courtesy of MySwitzerland. If taking your furry friend abroad to the continent, read about the new Pet Travel Scheme update from DEFRA. Or our last news on equipment as seen at the London Ski Show. Also, the new range of skis of Black Crows, one of our favourite brands. Lots of snow makes you wonder how the resorts deal with the avalanche danger. Here you can read the interview to Coco Torres, former Head of Operations of Las Leñas, in Argentina, as how they dealt with avalanches at the resort. 
Or perhaps you may choose to read the Ski Resort News, Ski Passes News, and the Must-Read Guides to Zermatt,  Courmayeur, Val di Fiemme and Crans-Montana. Coming soon will be the guides to Lech and St Anton. Or see an amazing heli flight over the Mont Blanc Massif. Also see tips on how not to be scammed when booking a ski chalet.
You can also read what's new at Les Trois Vallées and the last article on what is new at the Tirol ski areas,  in 3 Zinnen Dolomites ,  in Gstaad , in Chamonix and in the Skicircus Saalbach Hinterglemm Leogang Fieberbrunn. And how the US Ski Team has chosen Alpe Cimbra to train for the following four ski seasons as their European home.
Or check how Cairngorm Mountain might not run its funicular this coming season and how that can affect the region. And the terrible storms and gails that provoked havoc to Trentino Alto-Adige and Belluno provinces in Northern Italy. 
Thankfully Val di Fassa is ready for opening December 6 as stated here. And the roof of the Rifugio Comici has been fixed in no time and is ready for the start of the ski season in Val Gardena on 6th December.
Also, you can read how Grandvalira will be staying together as one lift ticket company and how they are adding Ordino Arcalis to  this offer. Or read about the latest investments in Whistler Blackcomb. Or see how Taos is going against the industry trend, and instead of merging with the two biggest oligopolies in skiing at the moment, it goes and buys an airline to get more bums in resort. Or how Jackson Hole is appealing to families and beginners – it is not only a resort for expert skiers anymore.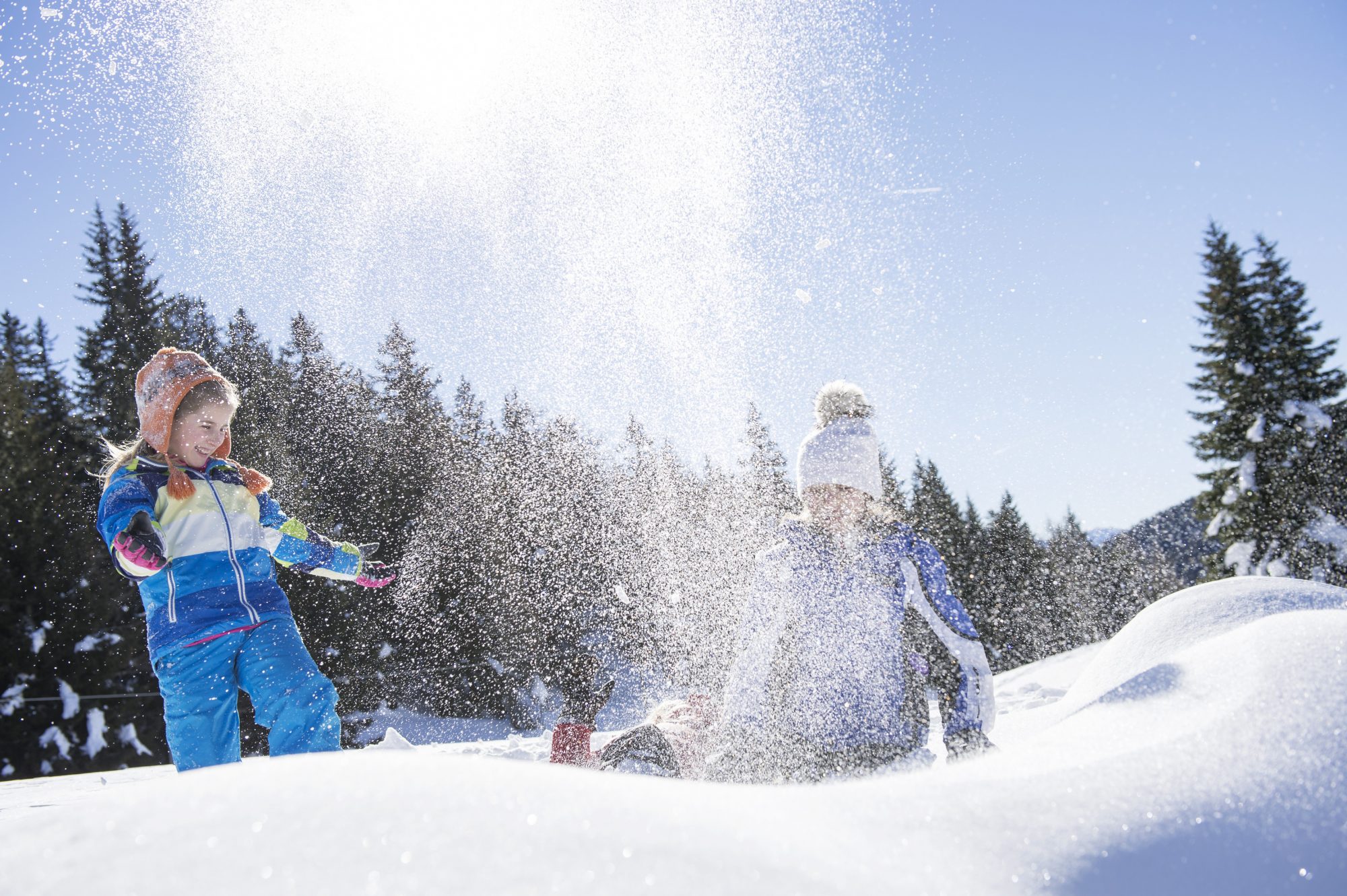 If you want to salivate and think of snow, see our snow report from last weekend here. Or see how Aspen Snowmass has started its snowmaking operation.  They are planning to open Aspen Mountain early. You can keep up to date on how are the sales for the EPIC and IKON passes are doing here. Read how Emma, the first Digital Mountain Assistant, is launched in Keystone now and will be rolled to eight other resorts this season. And even read about the new incorporation to the IKON Pass: Valle Nevado. Here is also a post on the South American resorts. 
Featured Image: These unique Dolomite vistas encompass the extensive Alta Badia ski area, with magnificent views of the Sasso Lungo Peak and the Sella Mountain Range. Season Opening's at the different ski resorts of Sudtirol and Christmas Markets. Photo: IDM Sudtirol. 
Please follow and like us: