It has been snowing hard this weekend in the Alps, finalising the summer time as the clocks turned.
As per SWI – Swissinfo.ch – Arosa got over 70 cm and the Eastern Alps were affected in particular with snow in low altitudes.
Parts of Graünden got 30 to 70 cm of snow at over 1,200 m over sea level.
You can see here the difference in Davos from Saturday to Sunday, twitted by SRF
https://twitter.com/twitter/statuses/1056179352503808000
SRF is also warning of large snowfalls and rainfalls between Monday and Tuesday
Arosa got the highest snowfall at 72 cm.

Snow also fell down at 500 meters in some places, such as Zurich airport. But snow needs to fall at over 700 meters above sea level to stay. Southern Valais got 20-30 cm of powder snow and the Jura also got some snow, as you can see with these cows trying to find grass to eat.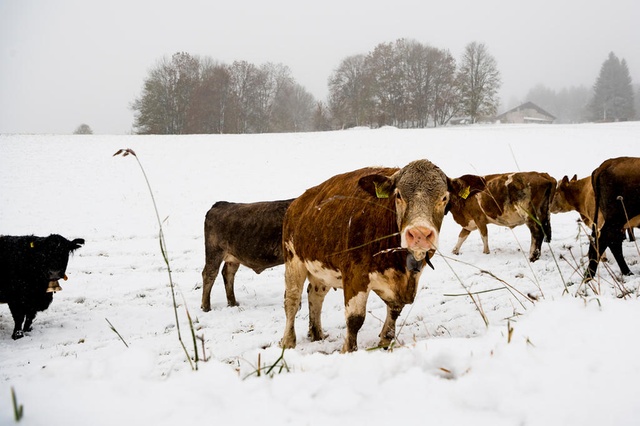 WeathertoSki reported that there was lots of precipitation this weekend across the Alps, mixed with rain and snow from 600 meters up. Mostly the snow sat from 1000m to 1500 across the north-western half of the Alps, and between 1500 and 2500 across the south-eastern half. 
The ones getting the most snow at high altitude were Southern France and Southern Swiss Alps, were some places already have seen 50 and 100 cm above 2500m. The biggest snowstorms would be across the Southern Alps tonight and tomorrow.
Other places where they've got some snow are amongst others:
Stelvio Pass got a very big snowstorm, as you can see in this webcam.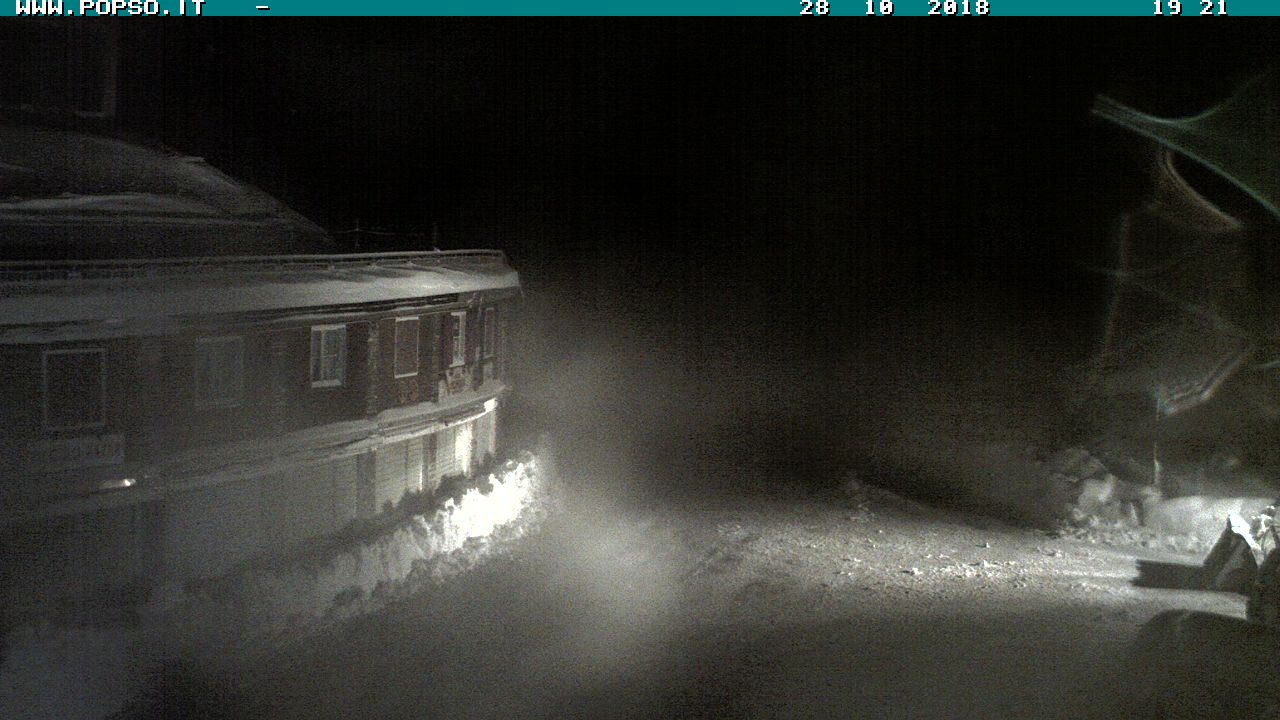 http://www.stelvio.net/english/webcam/
Ishcgl also got some snow overnight.
Crans-Montana also got some snow as you can see here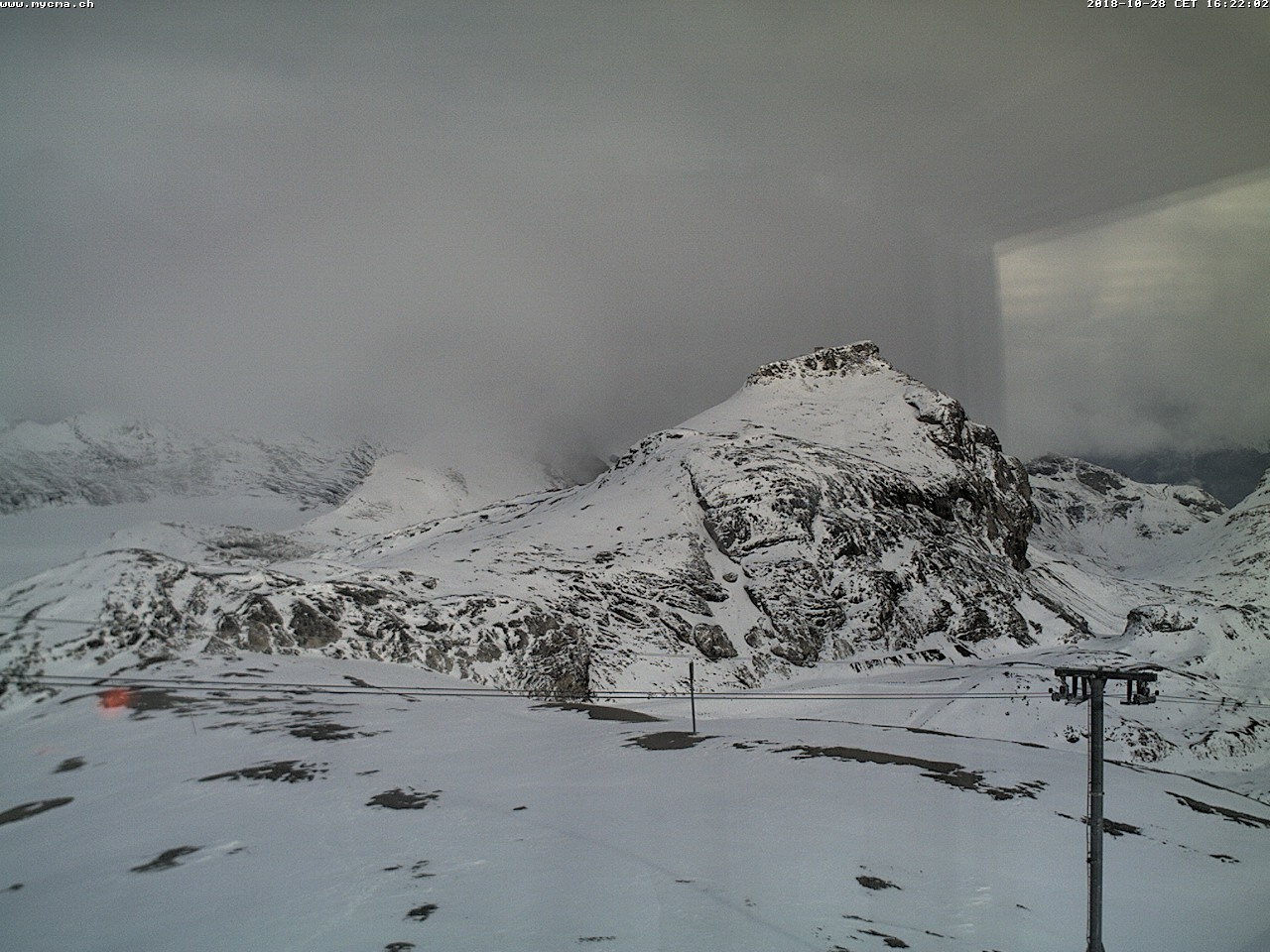 Cervinia got also its bit fare of snow and it has much more to come in the radar for the next 6 days.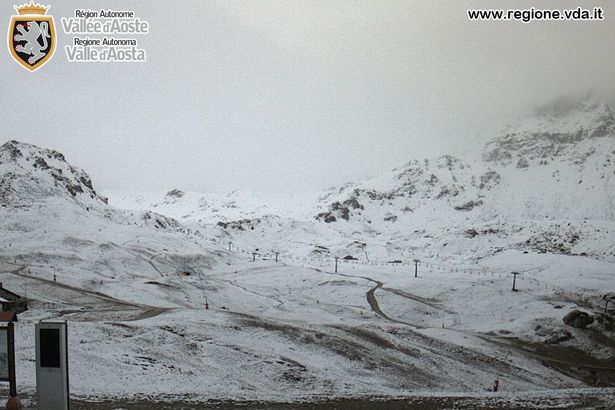 There was also snow on the Monterosa resorts, such as this example in Gressoney La Trinite
Courmayeur also got some snow as you can see here: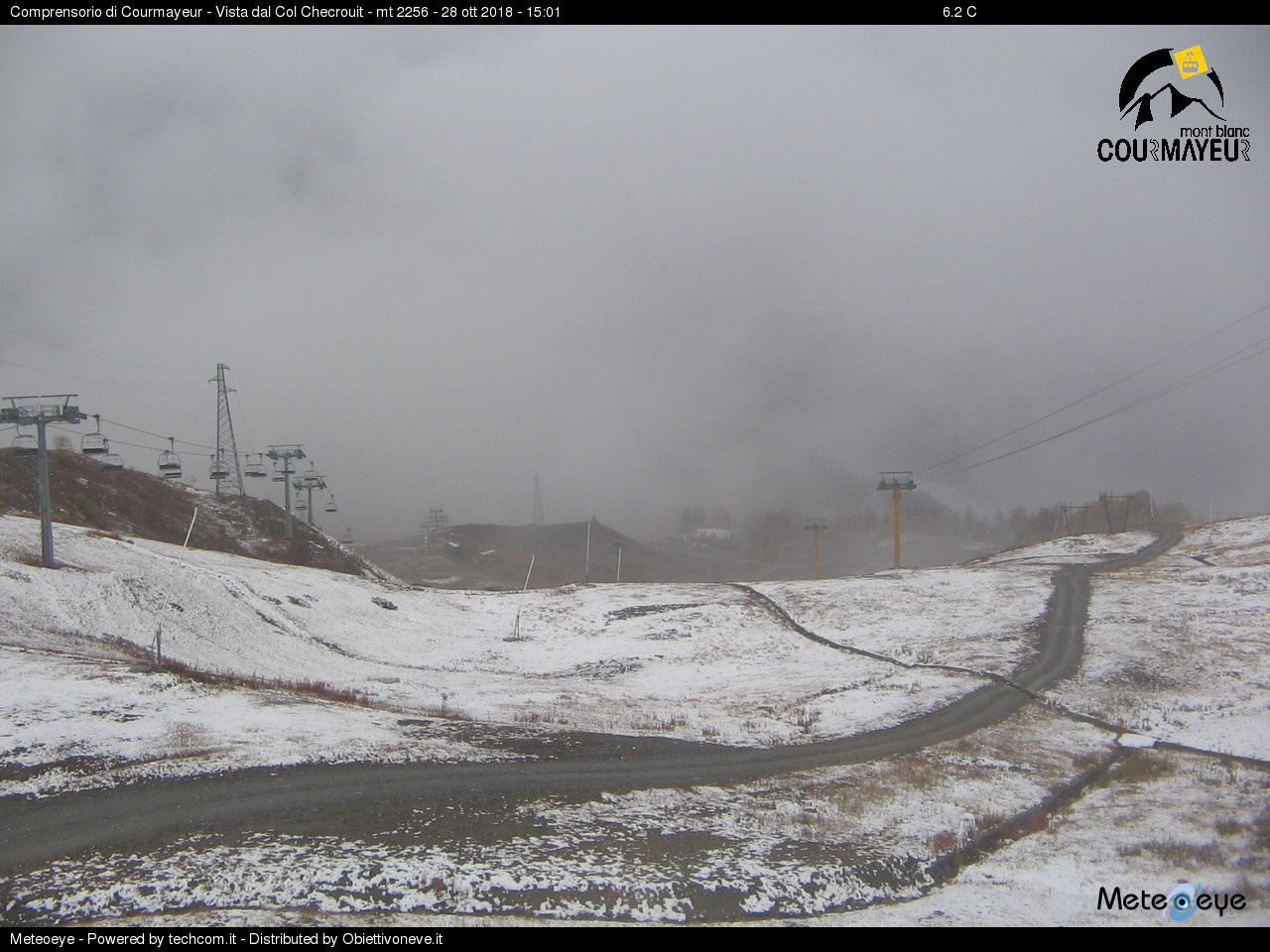 On the other side of the Mont Blanc, Chamonix also got a bit of snow.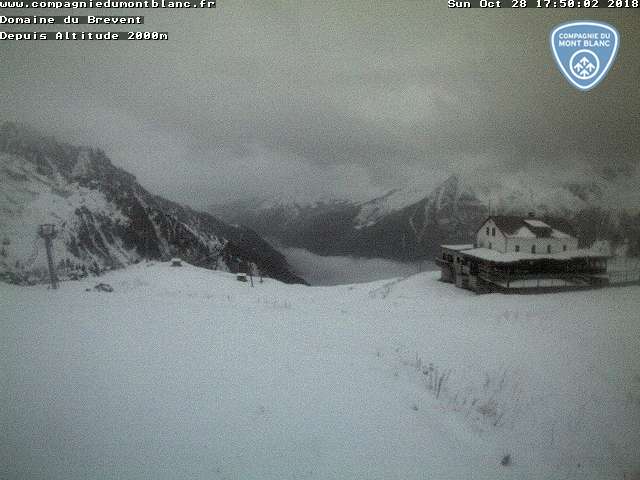 And this is the view at the Mer de Glace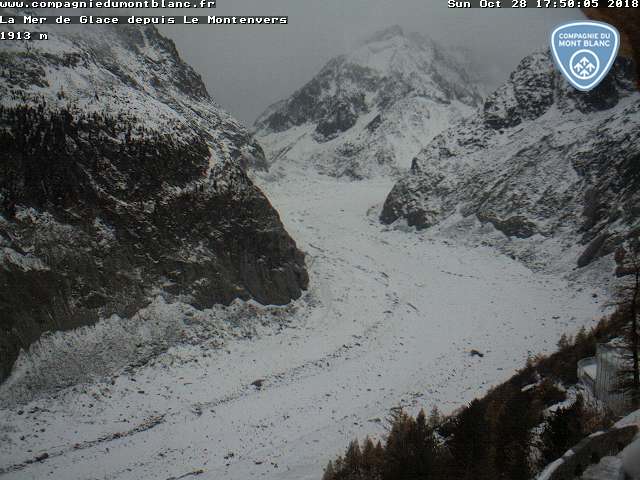 Going south, in Courchevel, you can see snow as well.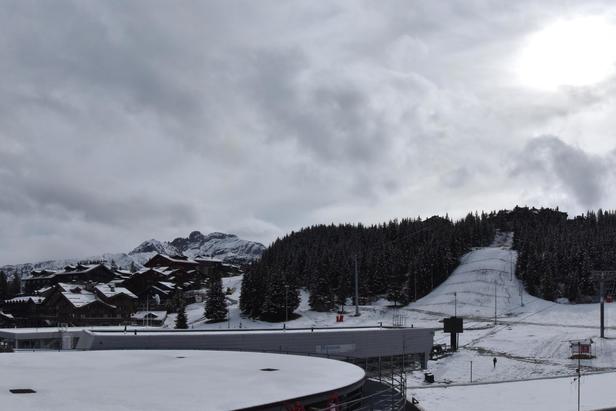 Hopefully this is a winter of lots of snow like last year in the Alps, but who knows? Nobody has the glass ball to see…
To keep on reading Ski News at your Fingertips, keep on visiting The-Ski-Guru, subscribe to our newsletter and follow us on Social media through our hashtags #skinewsatyourfingertips and #theskiguru.
The-Ski-Guru Travel can help you organise your bespoke trip – just email us to info@the-ski-guru.com or send as a message here.
You can start thinking about your trip, by reading the articles on the Planning your Ski Trip tab.  Or how to pack for your family ski trip. Or our last news on equipment as seen at the London Ski Show. Lots of snow makes you wonder how the resorts deal with the avalanche danger. Here you can read the interview to Coco Torres, former Head of Operations of Las Leñas, in Argentina, as how they dealt with avalanches at the resort. 
Or perhaps you may choose to read the Ski Resort News, Ski Passes News, and the Must-Read Guides to Zermatt,  Courmayeur, Val di Fiemme and Crans-Montana. Coming soon will be the guides to Lech and St Anton. Or see an amazing heli flight over the Mont Blanc Massif. Also see tips on how not to be scammed when booking a ski chalet.
You can also read what's new at Les Trois Vallées and the last article on what is new at the Tirol ski areas,  in 3 Zinnen Dolomites ,and in the Skicircus Saalbach Hinterglemm Leogang Fieberbrunn.
Also, you can read how Grandvalira will be staying together as one lift ticket company and how they are adding Ordino Arcalis to this offer.
Featured Image: Photo – Adrian- Unsplash.
Please follow and like us: