Crans-Montana Must-Read Guide
This article may contain affiliate/compensated links. For full information, please see our disclaimer here.
Check no more! Here is your must-read guide to Crans-Montana:  Crans-Montana is a world-renown ski and summer resort in the Valais area of Switzerland, celebrating its 125th year this year. Easily accessible by train and a funicular, the resort has two big towns, Crans and Montana that are almost now linked into one bigger town.
Crans-Montana is a lively town, with lots of people that live there year-round. This is not the classic resort that opens only for the season and then nothing happens anymore; it is pretty big and busy.
Crans and Montana are located in a wide sunny valley, perched at 1500m, with magnificent south views of the mountains of the Rhône Valley in Valais, from the Mont Blanc to the Matterhorn- 19 peaks over 4,000 meters are facing Crans-Montana.  Hotels and condominiums are dotted in town amongst hotels, from 3 stars to deluxe 5 stars with all the services.
Crans-Montana has been a magnet for stars, from Roger Moore who had a house there, Alain Delon and Jean-Paul Belmondo, who used to stay at the Grand Hotel du Golf & Palace. The Kennedy's family and Mr Bourvil used to holiday in Crans Montana. Also David Guetta comes for a discreet winter holiday to Crans-Montana.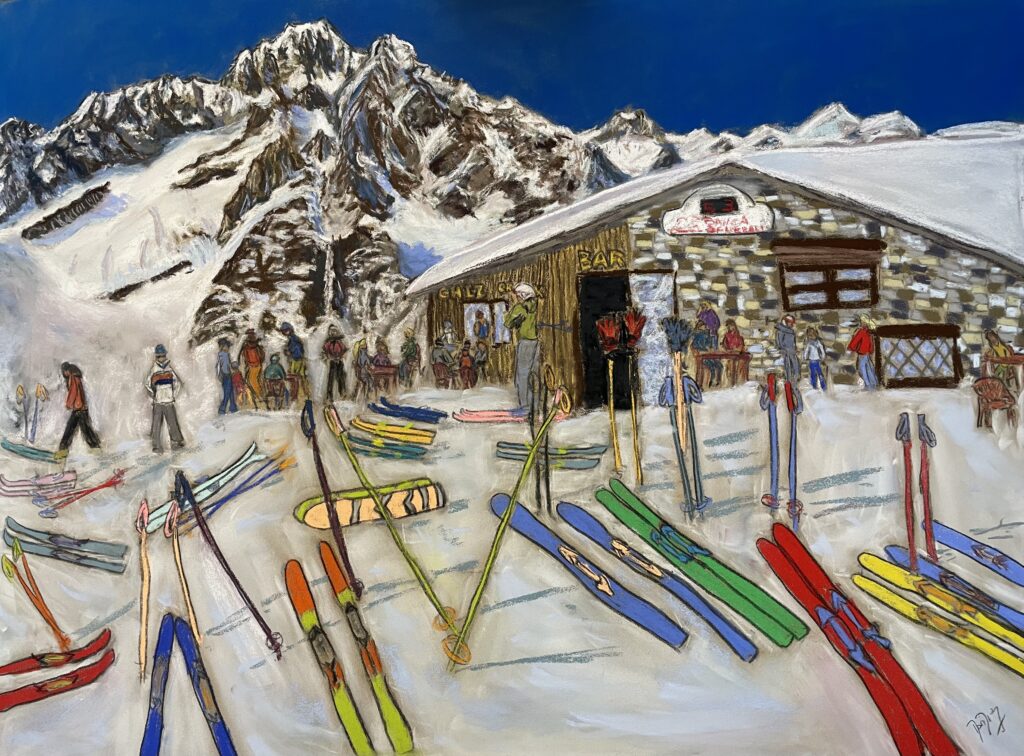 People go to Crans-Montana for the vistas, they are magnificent; for it's skiing, with nice sunny pistes to all type of skiers, and in the rest of the year for its golf. With an 18-hole golf course by Severino Ballesteros and a 9-hole by Jack Nicklaus, and many hotels offering direct access to the golf course (or the cross country trails in winter), it is the best you could get in Switzerland! Plus the biking is pretty big now, lots of hiking and water sports around, to make it a year-round resort.
It is said that Crans Montana has the cleanest air in Switzerland which is great news; as many ski resorts suffer from pollution. But as this is an open valley, they do not have this problem. Plus with the opening of the new Summit Clinic, Crans Montana is looking to become a hub on health tourism. The clinic is aimed especially at those who would like to reverse the signs of aging and improve their quality of life, as well as for the local inhabitants, who will benefit from the cutting edge equipment as far as orthopaedic medicine is concerned, and the high quality of cosmetic treatments and surgical procedures.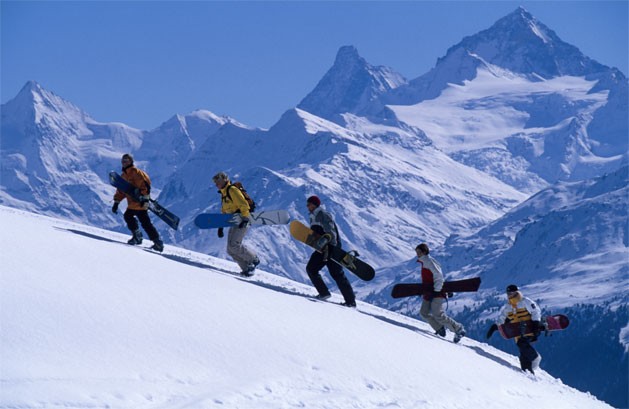 Getting there:
The easiest way to come to Crans Montana is to fly into Sion or Geneva. Swiss flies into Sion during the ski season on the weekends in January and February (check with Swiss.com dates for this coming season) and from there you can take a bus into Crans-Montana.
If you fly into Geneva, just take the train from the airport up to Sierre, then get off the station and walk along the red line painted on the floor of the road outside the train station, and in 7 minutes you'll be at the base of the funicular which takes you up every half an hour into Montana Gare. At the Gare you can get a taxi to your hotel (if your hotel does not pick you up at the station), and/or get any of the free red buses going around and get down in the stop nearest to your apartment or hotel.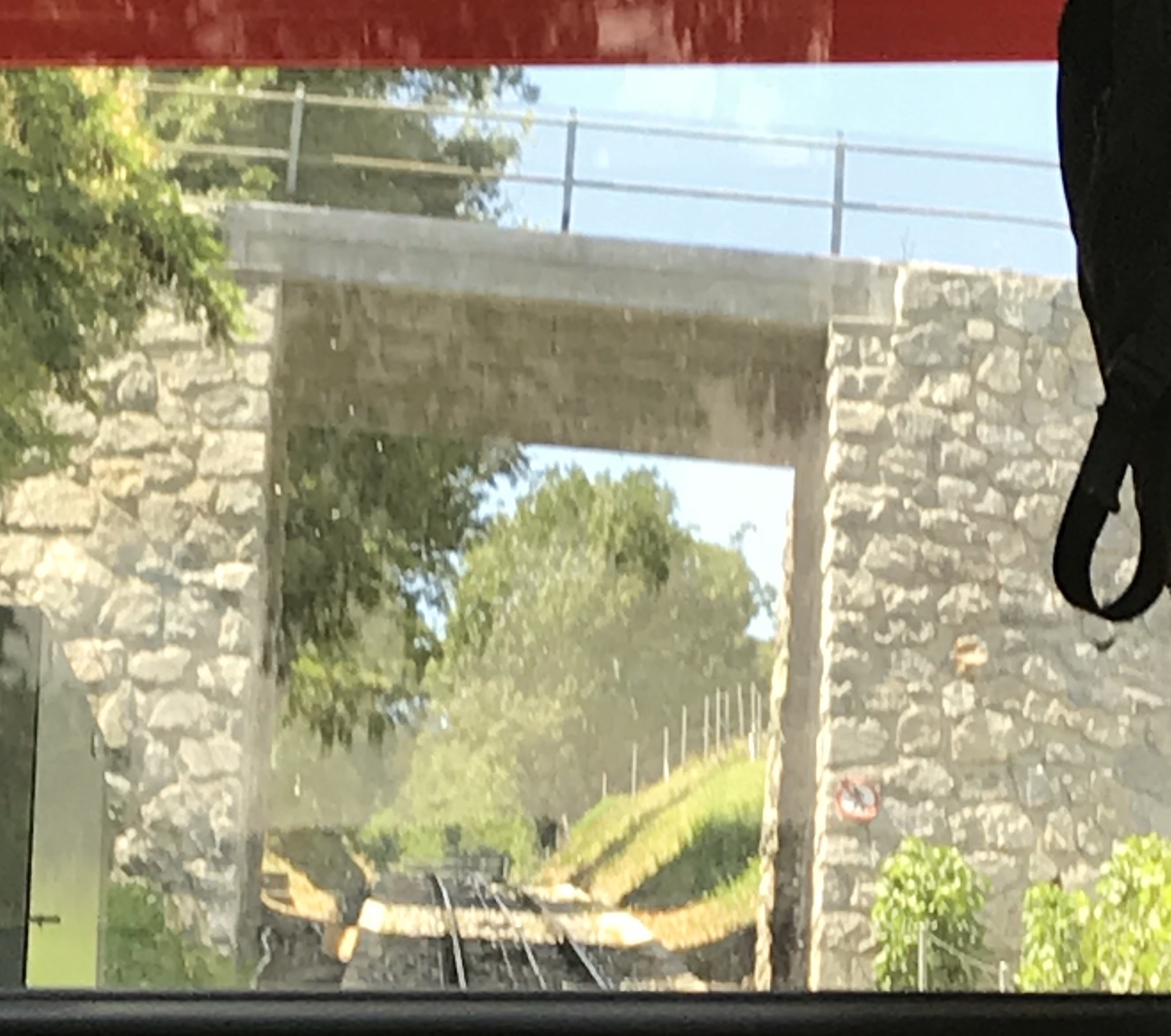 Shopping
Crans is THE place for the high fashion boutiques, all the brands are here, from Hermes, Prada, Luis Vuitton, Dior, Moncler- you name it! And they are all together in a road where you can spend your bonus in a couple of hours!
Montana has some shops too, but here you don't need to spend that hard-earned bonus, giving an option for all guests coming to the resort. This is except DAVID chocolates shop that is a must go when visiting Crans-Montana. David was chosen Switzerland's best  chocolatier in 2013.
Crans could be a bit quiet mid week in lower seasons, but Montana atrracts a bit younger crowds and is busy all the time.
Food
From Valaisane to Japanese, Argentine to Italian there are options for everyone. If you can indulge yourself, go to the restaurants in the 5* hotels, such as:
Le Mont Blanc at Le Crans Hotel, with amazing views of the Mont Blanc. French/Swiss restaurant with a Michelin star and 17 out of 20 Gault & Millau points.
MiZUKi by Kakinuma is the restaurant of the 5 stars hotel Guarda Golf, from the same chain Kakinuma of Japanese Restaurants in Geneva has 15 out of 20 Gault & Millau points.
L'Ours at L'Hostellerie du Pas de L'Ours– another Michelin star restaurant which has also 18 out of 20 Gault & Millau points.
L'Etrier, from L'Hôtel de L'Etrier has 14 out of 20 Gault & Millau points.
La Desalpe offers good Swiss dishes, such as Raclette and Fondue with a nice selection of wines. Near the Cry d'Er gondola. It features beautiful pictures of Crans-Montana in the old days.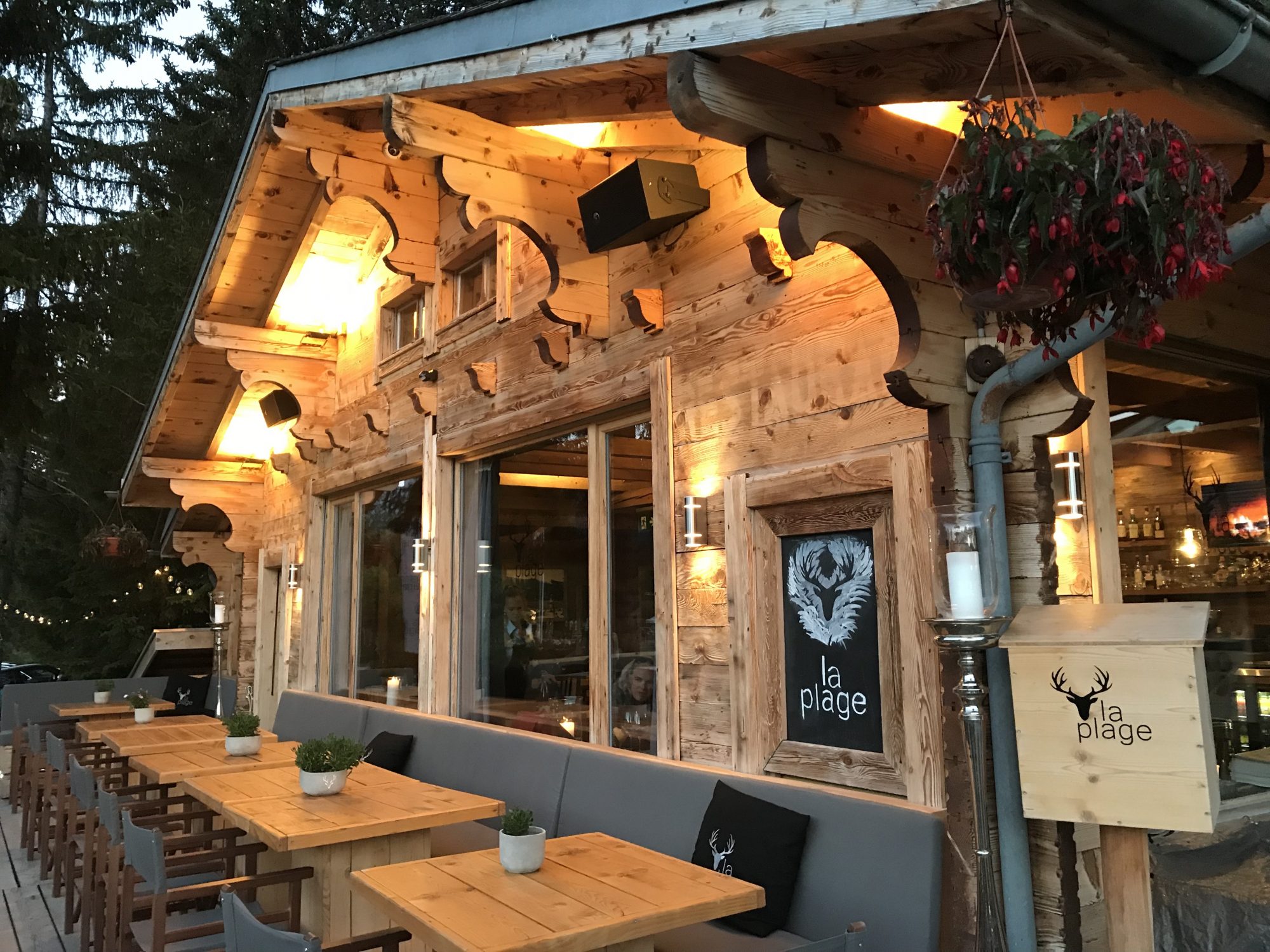 La Piccolina is where you would go if you are a seasonnaire. The Valaisanne pizza is famous, with its toppings of mozzarella, raclette, tomatoes and Parma ham.
Other favourites to try are Burger Lounge and Chez Chico that offers Argentine empanadas.
The Plage, at the edge of Lake Moubra is a lovely cabin where to have dinner. I went in the summer but it is opened in winter as well. Food was very nice and the place is a small rustic restaurant, with amazing views and nice service, worth visiting!
Another of my favourites, for coffee or quick lunch if in town, is Taillens Salon de Thé in Crans. There is another one in rue de la Gare in Montana center.
Eating on the pistes:
Chetzeron, for eating on the pistes, is an upmarket restaurant with 12 out of 20 Gault & Milleau points, offers also 16 beautiful designed hotel rooms. A must if you are looking for a unique alpine experience. Your reward for staying there is having the fresh tracks at 8.30 AM prior to the lifts opening. You can find it from top of the mountain to the right (skiers' right).
Go for a great raclette or goulash to the rustic Cabane des Taules. Note that there is not inside seating here, but service is fast, and seating on one of the sun loungers is bliss- as life should be!
At "Plaine Morte" there are different types of cheese fondue. For a more fast service, maybe you can go to the selfservice at Les Violettes, with choices of pizzas and pasta, or if you have more time, go to their restaurant.
Après ski on pistes:
"L'aprés ski" at Signal and "Le Seven" at Les Barzettes, plus of course the amazing Cry d'Er club. Check out the program for late afternoon parties. This place hosts the MDRNTY festival on early April.
Après ski in town
At the bottom of the Cry d'Er gondola you find Zerodix, where you can always find great music and good drinks.
Other favourites are Monkis bar, which is a great place for an evening party, with DJ's party events, and concerts for clients between 16 and 35 years old.
Le Pub, just across Monki's is a nice place for young party goers.
For those from 25 to 60 years old, the place to go is Constellation. Just next to the Cinema on top of Rue Centrale in the Crans side. This is a nice and cozy place, offering winter cocktails, champagne and DJs for après-ski and a good place for a night cap.
Also try the Amadeus bar just below "Le Mayen" restaurant in the Montana side of town.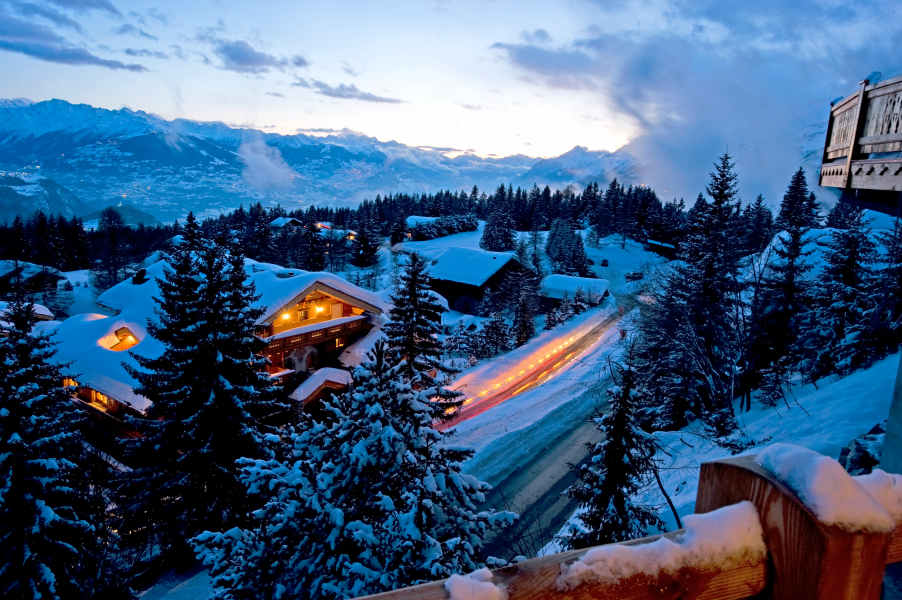 Disco
Sky Club attract very big DJs and the disco-goers.
Le Pacha is the place to go dancing, or go to Leo's Bar for late drinks (23 rue Centrale)
Also Cry d'Er, at 2,220 m stay opened some nights with DJs playing electronic music and capacity for 500 partygoers.
Other entertainment in town:
Casino
Cinema in Crans
Ice Rink at Stade Y-coor in Montana.
Curling
Cross country in the two golf courses. You can rent your equipment at Alex Sports that is next to trails.
Cross country is also available – weather permitting, at Plaine Morte at 3,000 people, only for those fit to exercise at altitude.
Snow shoeing in the Grandeur Nature Park, at the Aminona end of Crans-Montana- which is a pristine area of alpine pastures and wild forests.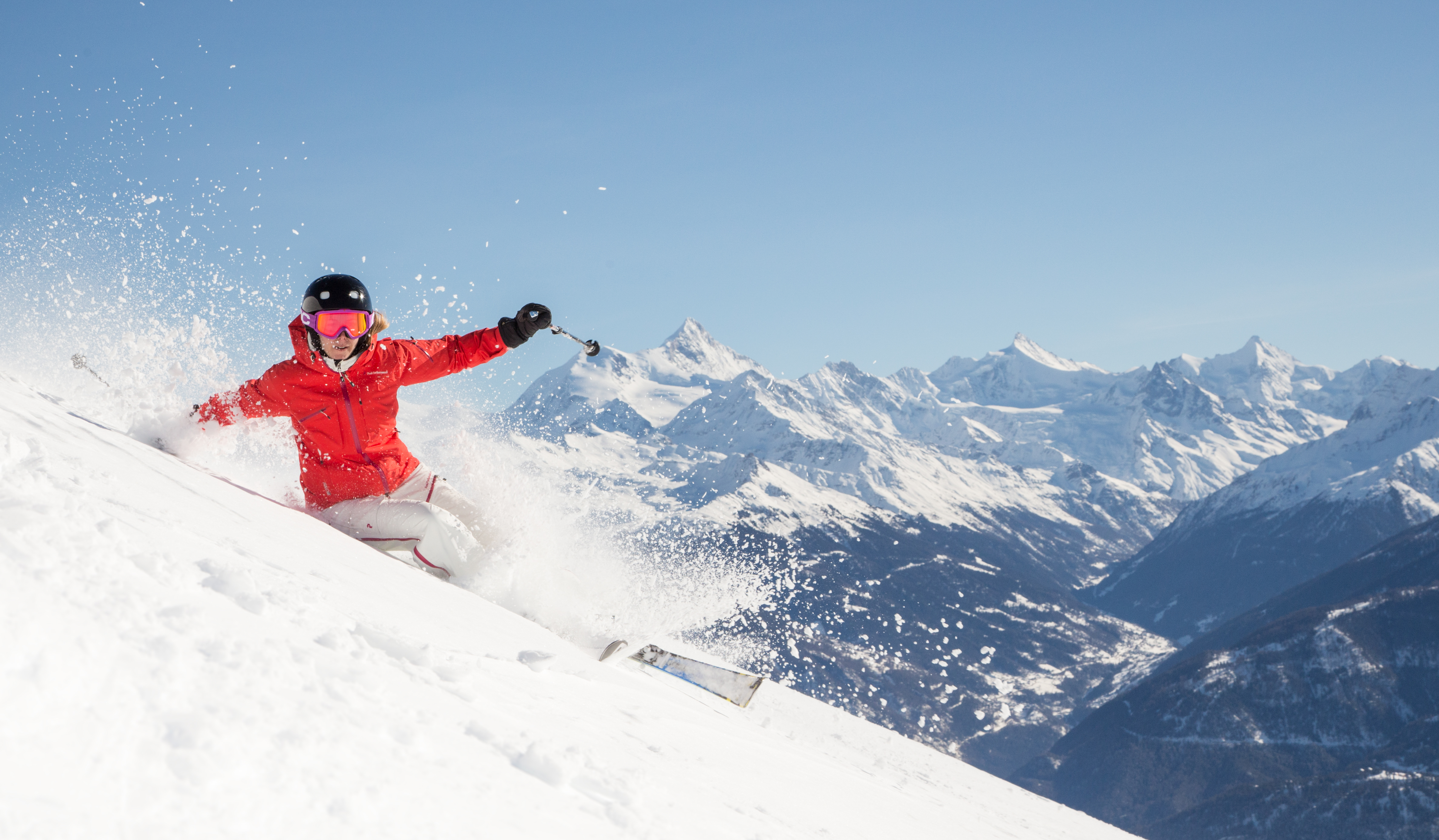 The Ski Area:
Bottom of lifts: 1500m
Top of Lifts: 3,000
140 km of slopes
24 modern ski lifts
South facing slopes attract all the sun, which is great for a good tan. Even though in a bad year of snow, you can go up high to the glacier of Plaine Morte and be sure you'll work on your tan while you do some turns.
In the morning the red runs from Plaine Morte across Tubang and Les Violettes are sunny and empty.
You can ski the longest run of 12 km from Plaine Morte to Les Brazettes, with magnificent views on the way and good powder.
Piste National is another favourite cruiser.
Those looking for more adventure can go up to Bella Lui at 2543 meters and ski or ride down a red groomer to the village. The views from here are incredible!
To the far eastern edge of the resort, you will find the tougher reds and some off-piste options at Petit Bonvin, where there is also a toboggan alongside. Les Faverges is a pleasant off-piste sector that feeds into Aminona. It is best to hire a mountain guide at ESS Crans-Montana ski school as this sector can be dangerous.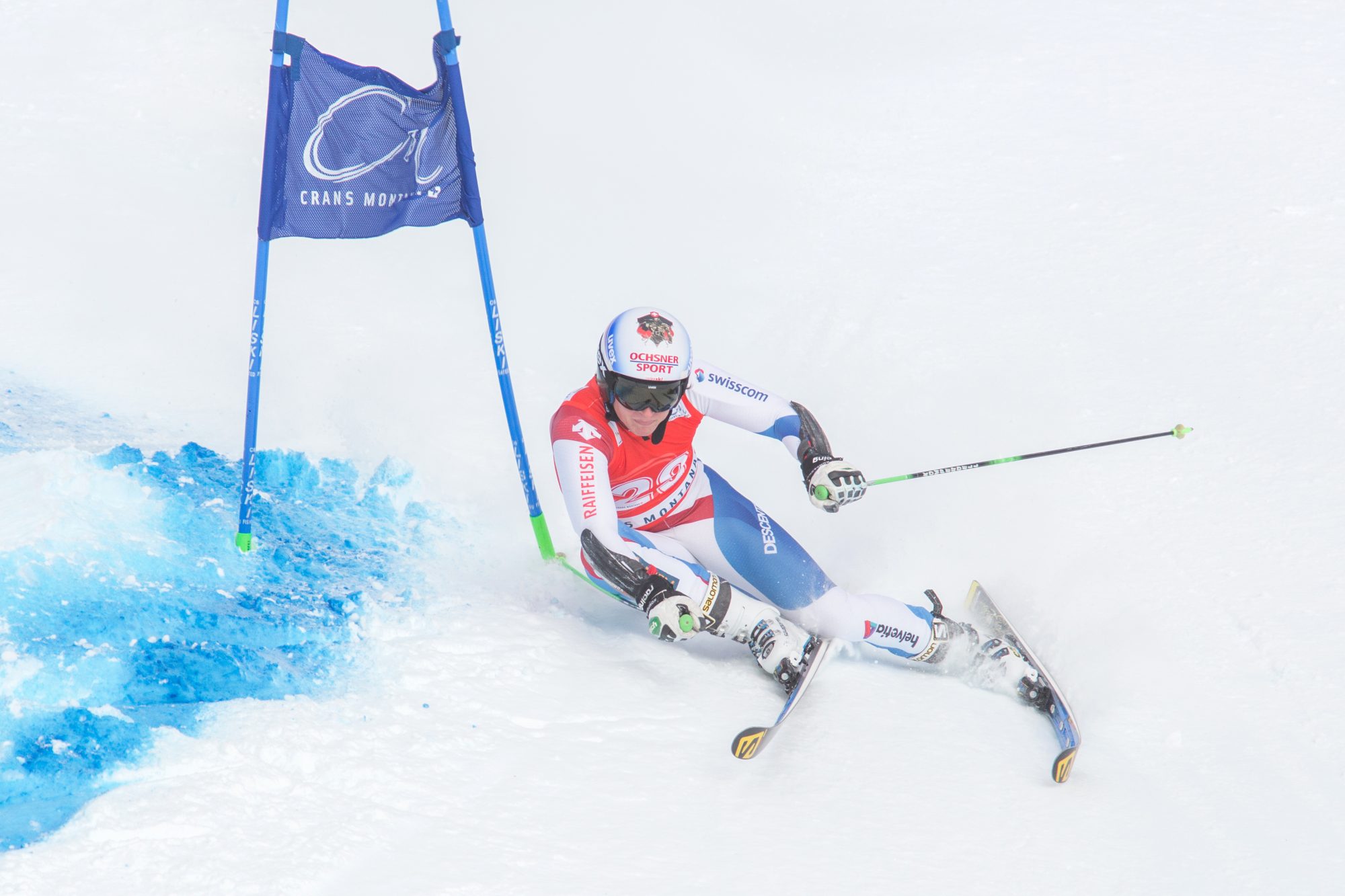 Beginners have excellent learning areas at the resort level on the Severino Ballesteros golf course ,  and there is a Jardin des neige at Arnouva which is  accessed with the free Signal Gondola. Pedestrians are also welcome there.
There is a piste called Hornet and is named after a Swiss army aircraft crashed in 1998 in Crans Montana during a training exercise.
The Kandahar black slopes refer to British soldier Robert of Kandahar. He initiated the first Crans Montana Alpine ski descent in 1911.
Crans Montana has great snowparks with 100,000 sq m. It includes an Olympic size halfpipe – more info: www.crans-montana-parks.ch/parks
Crans-Montana lauched 15 ski touring track last winter. This is the only resort offering marked tracks allowing ski tourer to enjoy nature at it's best far from skiers traffic. More info on www.crans-montana.ch/en/randoparc
In the summer it offers 378 km of hiking paths and 2 biking ways plus 210 km of MTB trails. The snowpark is converted on two Downhill bike slopes and is used also to practice endure.
Plus Crans Montana has 7 lakes, and lots of activities planned for the summer.
The sand beach is opened with lots of loungers, a good bar beach with loud music, and the possibility of doing water sports, including a mechanical pulley that allows you to waterski.
Ski School: ESS
With offices in Montana, also in Crans by the lifts and next to the Golf Course (that is the cross country trails and the beginners' area in winter).
They give private and group lessons and take kids from 3 years old. From 4 years old you can leave the kids at the office and the ski instructor will take them to the slope and back to the office for an extra CHF 10.
They also offer guiding services. http://esscrans-montana.ch/en/contact/ 
Another option, is to pre-book your ski or snowboard school with the new App CheckYeti, or online via https://www.checkyeti.com/ . Here you look for Crans-Montana, and then you have a lot of different options, from group lessons to private lessons, with different ski schools.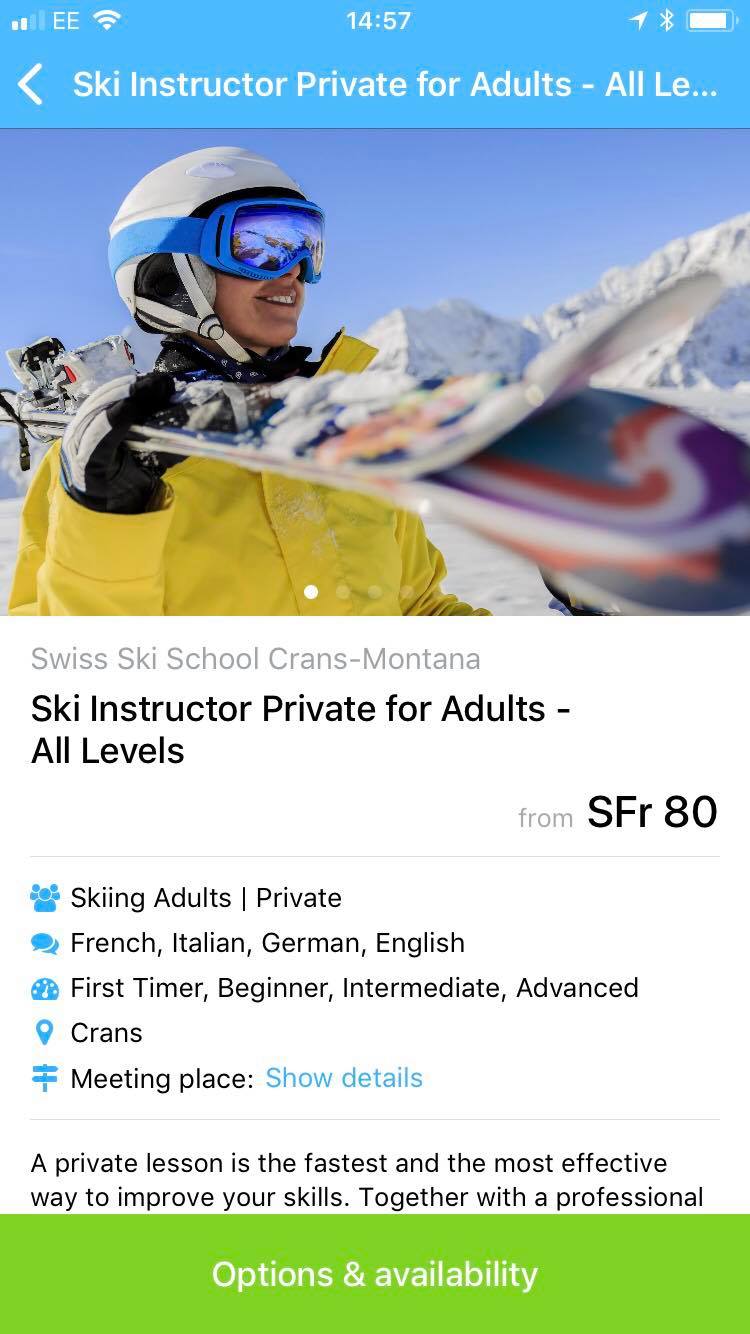 Rental shops:
Three shops: one in Crans, one in Les Barzettes and a Stöckli test-center in Cry d'Er directly on the slopes. https://www.swissrent.com/fr/location-de-velos/crans-montana
Lockers:
There are lockers next to where you buy the ski pass. A locker per night that handles 2 pair of skis costs CHF 10 and CHF 20 for a locker that accepts 4 pairs of skis.
Where to Stay:
Crans-Montana has very excellent deluxe hotels and also some options for those that prefer not to spend too much.
There are a couple of new hotels being built as I write this guide: the new 6 Senses by the slopes, a 5 stars deluxe hotel, and also four stars condominiums next to it.
These are the hotels we recommend for your next stay in Crans Montana.
Le Crans
Pretty much ski in/out- it is located up from Crans and boasts magnificent views of the Valais and its peaks. You can see from the Mont Blanc, to the Matterhorn and the Monterosa massif.
A Leading Hotels of the World and Swiss Deluxe Hotels hotel with 15 suites and prestige apartments offering a private terrace. Each bedroom has a different style, with names such as Annapruna or Sierra Nevada.
Rooms offer Whirlpool tubs, fireplaces and a natural water fountain fed by nearby glaciers. There are plasma screens in the bathrooms.
Le Mont Blanc restaurant offers modern and French cuisine with 17/20 Gault&Millau and 1 Michelin Star. A Brasserie operates in the panoramic terrace with jaw drop views of the mountains. They offer also a Table d'hôtes in the hotel kitchen. A lovely vinothèque offers lots of Swiss and international vintages. Their wine cellar, called LeCellier offers wine tastings. A Cigar Lounge has a selection of the finest puros for guests.
The spa has a heated indoor and outdoor pool, infinity Jacuzzi, Sauna, Hammam and solarium, cabins for massage and spa treatments, fitness area with trainers and offering healthy cuisine.
More info: Le Crans
Guarda Golf Hotel & Residences
Located walking distance from the pedestrianized centre of Crans, near all the haute-couture shops. Another Leading Hotels of the World, Leading Golf and Swiss Deluxe Hotels establishment with a Japanese restaurant: MiZUKi by Kakinuma.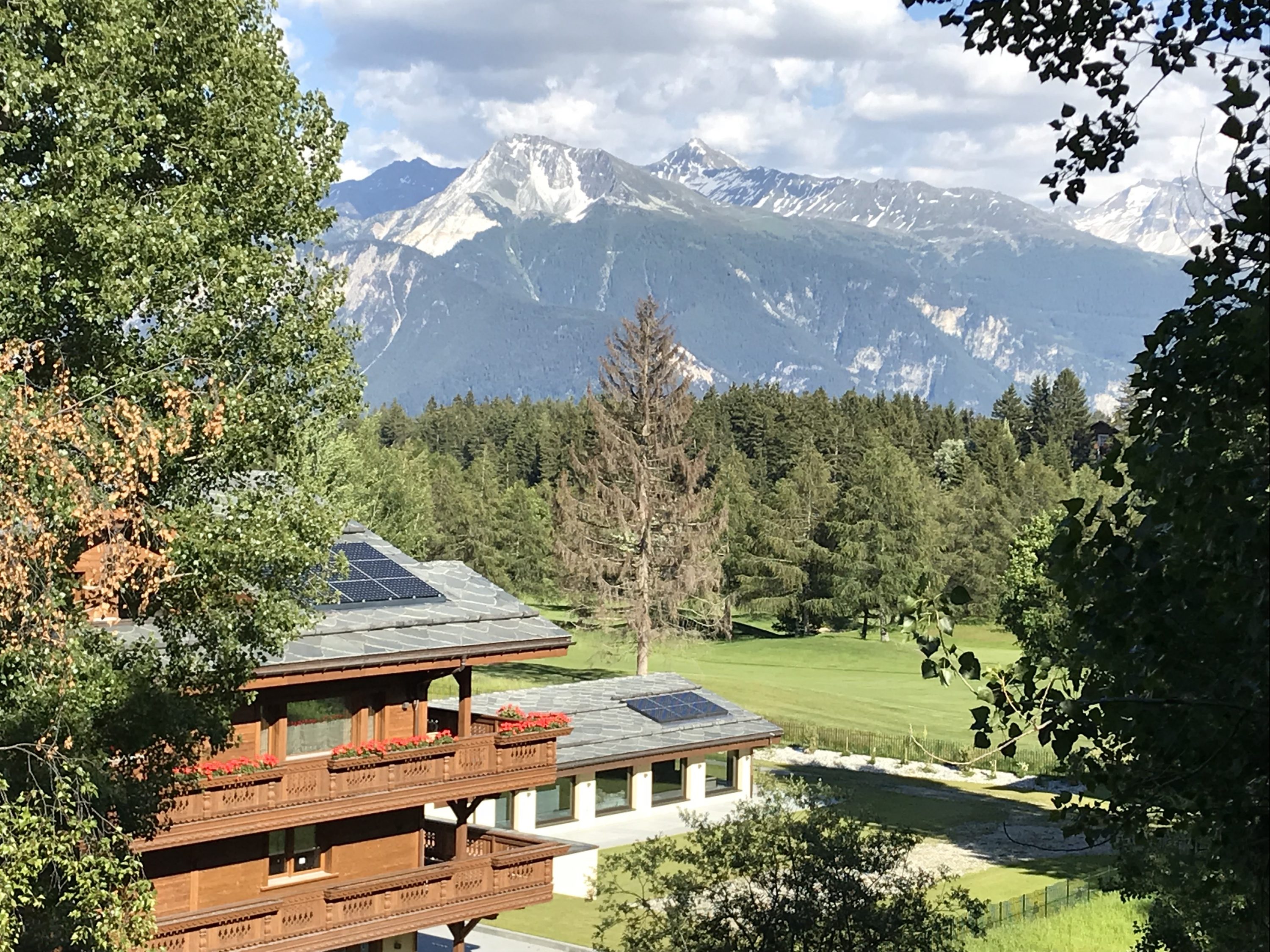 Last season the hotel residences opened with seven suite apartments, each one with over 225 m2 and allowing 6 guests, with up to 3 bedrooms, living and dining table with fireplace, a spacious terrace with loungers and dining furniture, enclosed kitchen, elegant décor and panoramic views of the Valais Alps.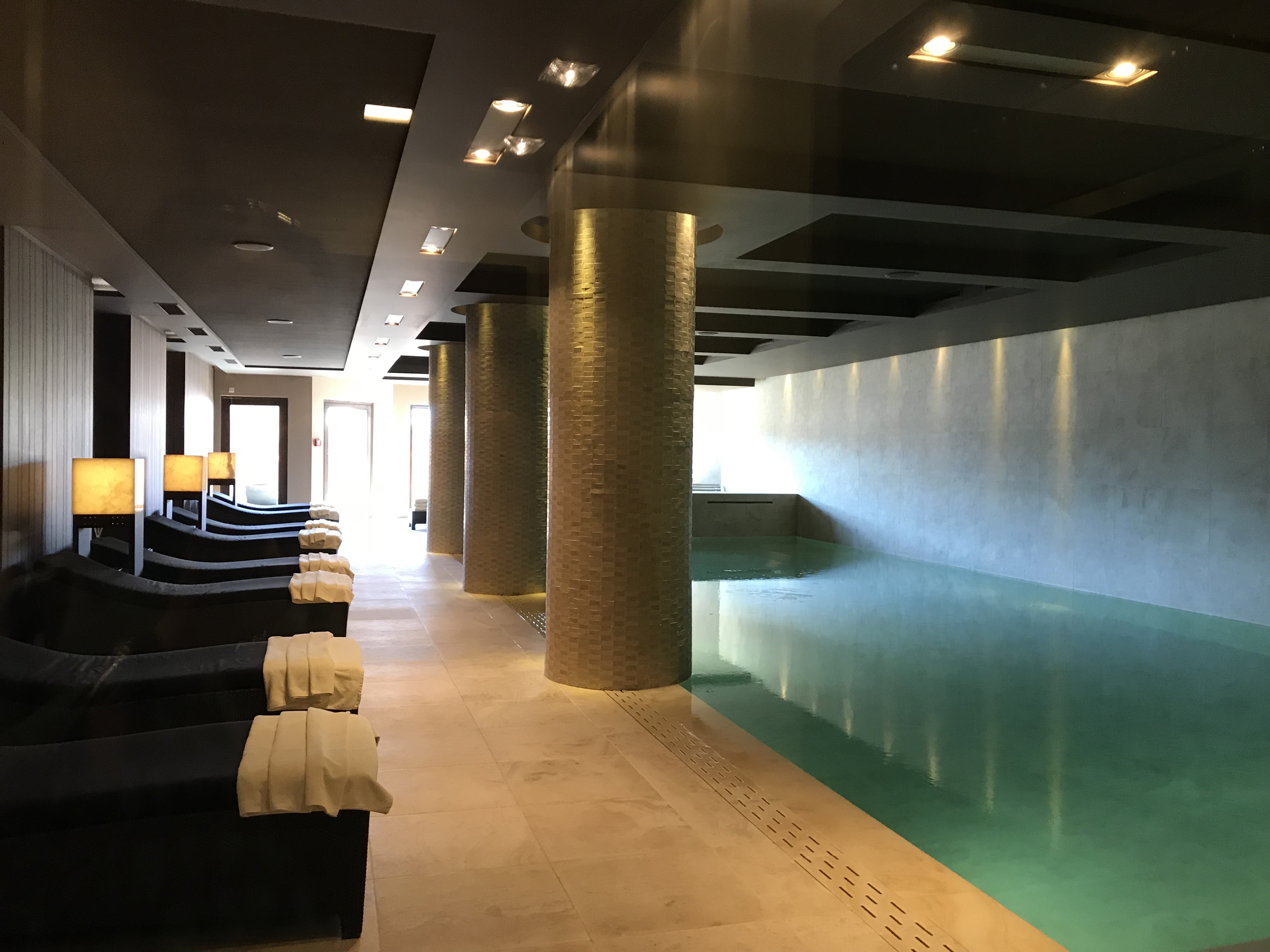 Also new this past season was the 15-seat Sir Roger Moore cinema, which honours the actor and friend of Nati and Giancarlo Felli, owners of the hotel. A Billiard room, a library, and a Cigar lounge complements this area.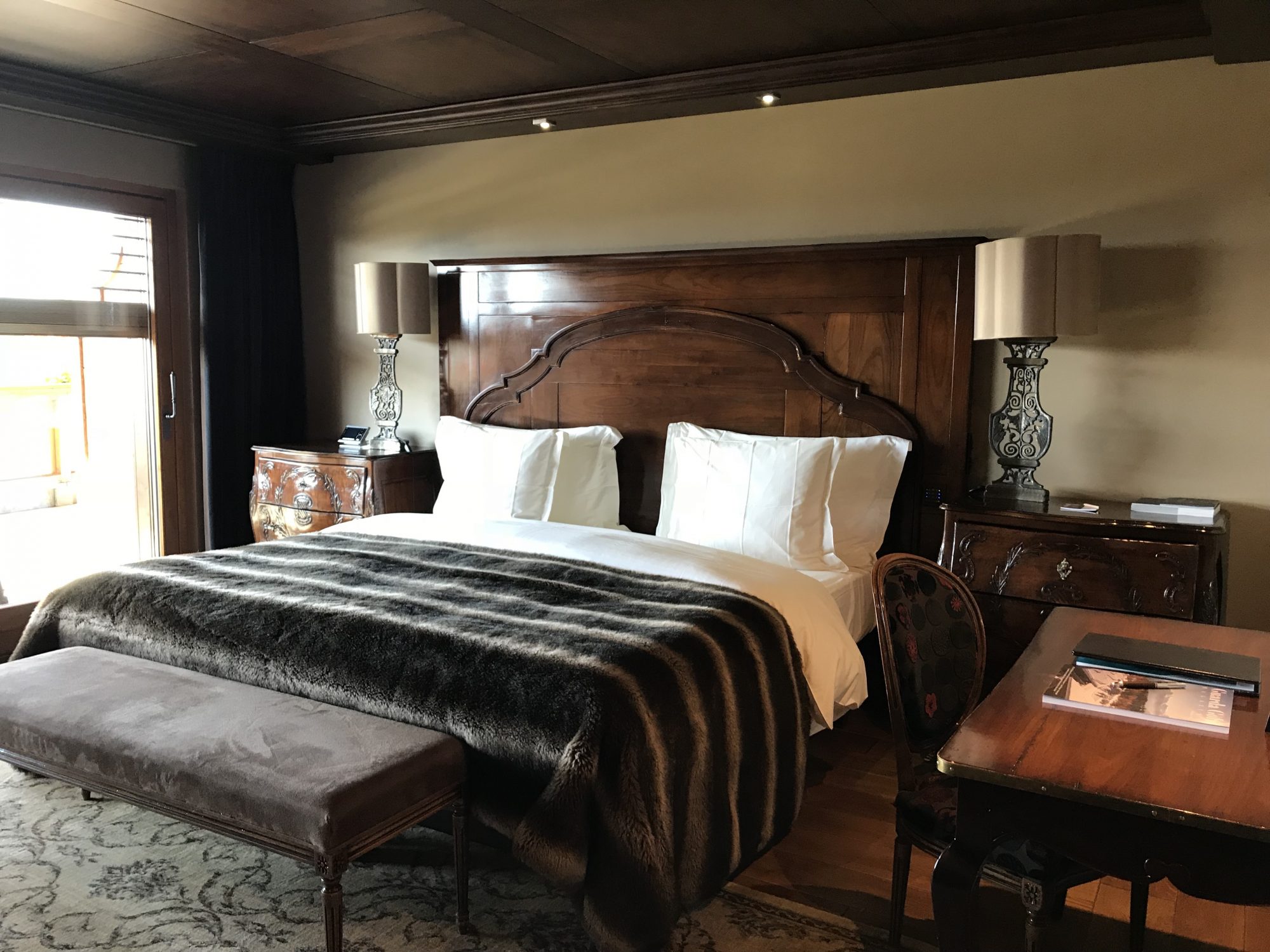 A 600 square meters spa awaits hotel and residences guests, with a heated indoor pool with a separate whirlpool, a sauna, steam room and fitness centre. This area has four treatment rooms for massages and beauty treatments, including oxygen-based treatments to rejuvenating the skin.
More on the Guarda Golf Hotel & Residences.
Hotellerie du Pas de L'Ours:
A 5* Relais et Chateaux property, linked to sister 4* Hotel L'Etrier, it is located up the road of the pedestrianized village of Crans, and offers majestic views of the Valais mountains. A true mountain chalet with natural stoned walls, exposed wooden beams and open fireplaces.
The hotel has 3 rooms, 11 suites and 1 apartment of three rooms, mostly of them with south facing views and balconies, with beautiful décor. It shares the spa area with Hotel L'Etrier via a connecting corridor. The spa has an indoor and outdoor pool with south views, sauna and Hammam, and a small gym.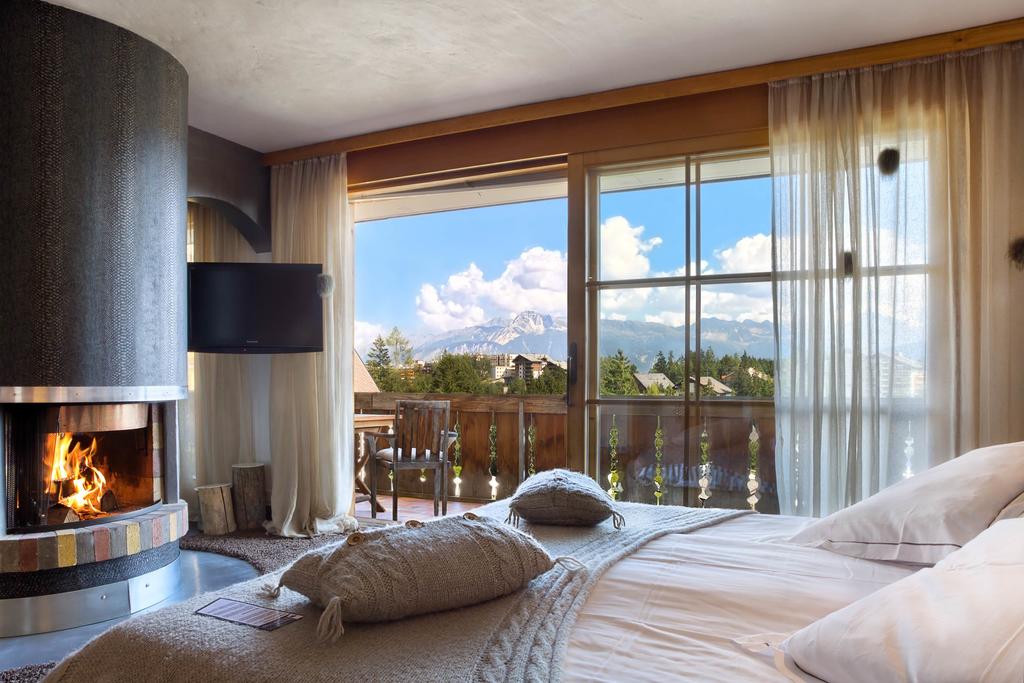 Chef Frank Reynaud commands the acclaimed Restaurant Gastronomique l'Ours with a creative cuisine and also the Bistrot des Ours.
Menus go from 35-40 CHF and you can expect to spend around 77-104 CHF a la carte at the Bistrot des Ours and Menus for 145-195 CHF and a la carte from 120 to 158 CHF.
It is possible to also try a Gastronomic experience by eating in the heart of the kitchen – what is called a Table d'Hôtes by the side of Chef Franck Reynaud. And try the wines from Le Cellier selected by Sommelier Carlo Alberto Cogno.
More on Hostellerie du Pas de L'Ours.
Crans Ambassador:
Another 5* hotel perched up a hill with magnificent views of the valley and mountains.
Very well appointed rooms, the majority with south facing views and Nespresso coffee machine.
The hotel has a grand terrace, heated in winter, with amazing views of the Valais.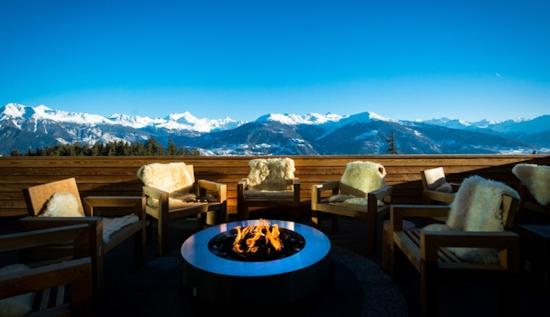 Le Carnotzet restaurant with its typical 'montagnarde' interior design offers mature cheeses and charcuterie from the best local producers and artisans and fondue or raclette in a cosy Alpine setting.
The Spa Nescens offers innovative cosmeceutical treatments focusing on anti-aging. There is a fitness area with big windows to view the Alps, a 17-meter panoramic pool and a 1,300 square meters space with sauna, steam room and a solarium. This is the largest spa in Crans Montana.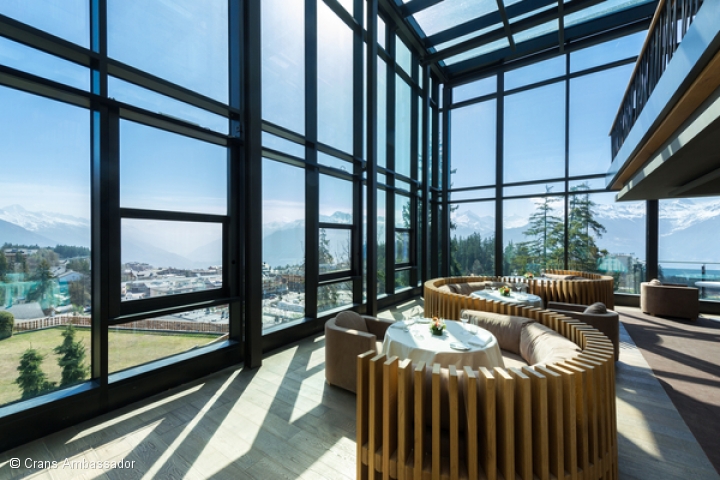 The hotel has a small cable car crossing the road in the back of it, so you are in the cabin in 2 minutes from the hotel.
More info on the Crans Ambassador.
Crans Luxury Lodges
A group of 5 deluxe chalets ski in/out for families, group of friends or business colleagues of 8 up to 10 guests, with elegant rooms and en-suite bathrooms. All chalets offer open plan kitchens, dining room, plenty of leisure and lounge space, wine cellar and a large terrace with stunning views, plus fireplaces and a private spa, with an infinity Jacuzzi and dry sauna over 250 square meters over two or three floors.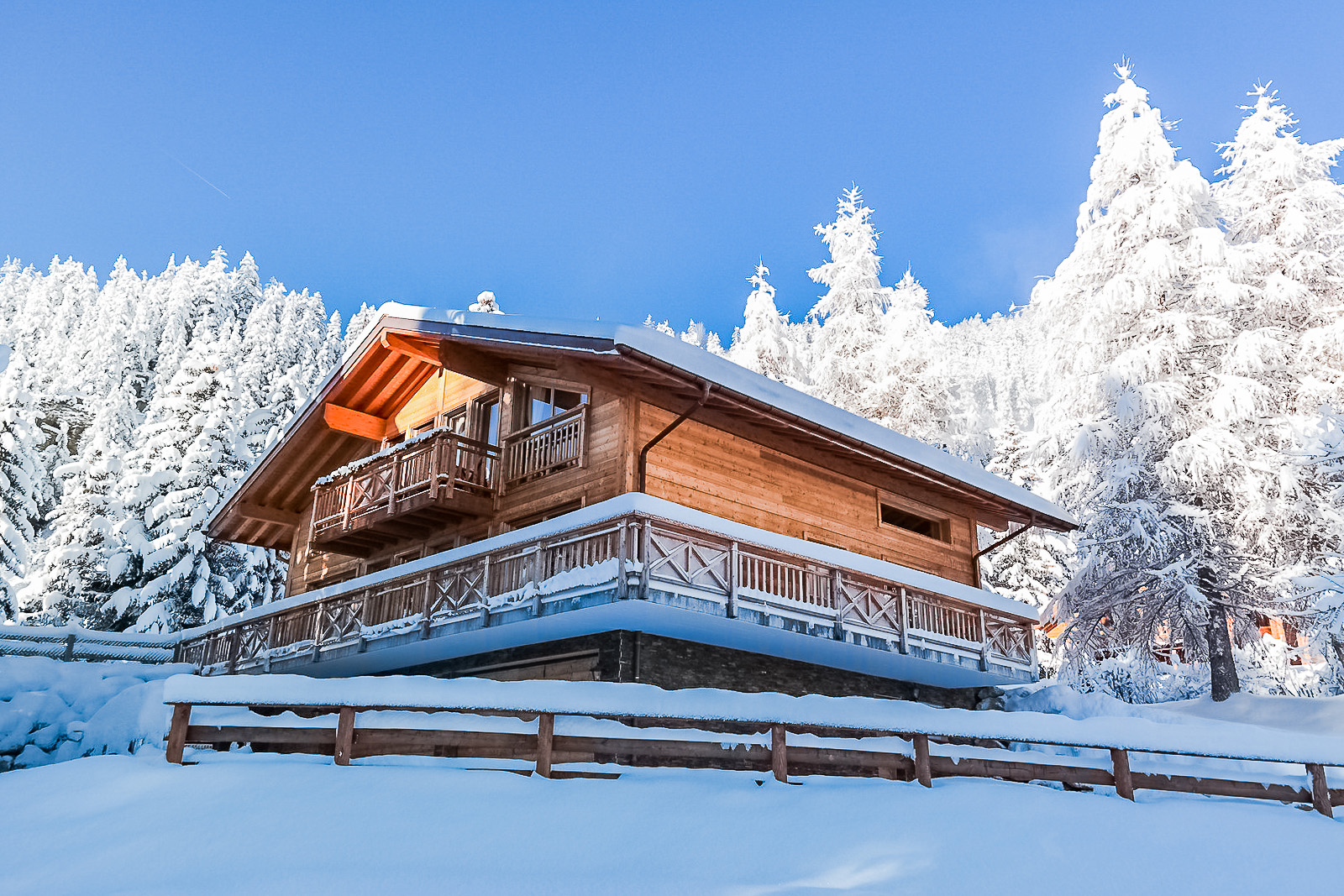 Guests are offered continental breakfast each day at their chalet, and services of a complimentary concierge with a service of housekeeping for longer stays and for doing the final cleaning.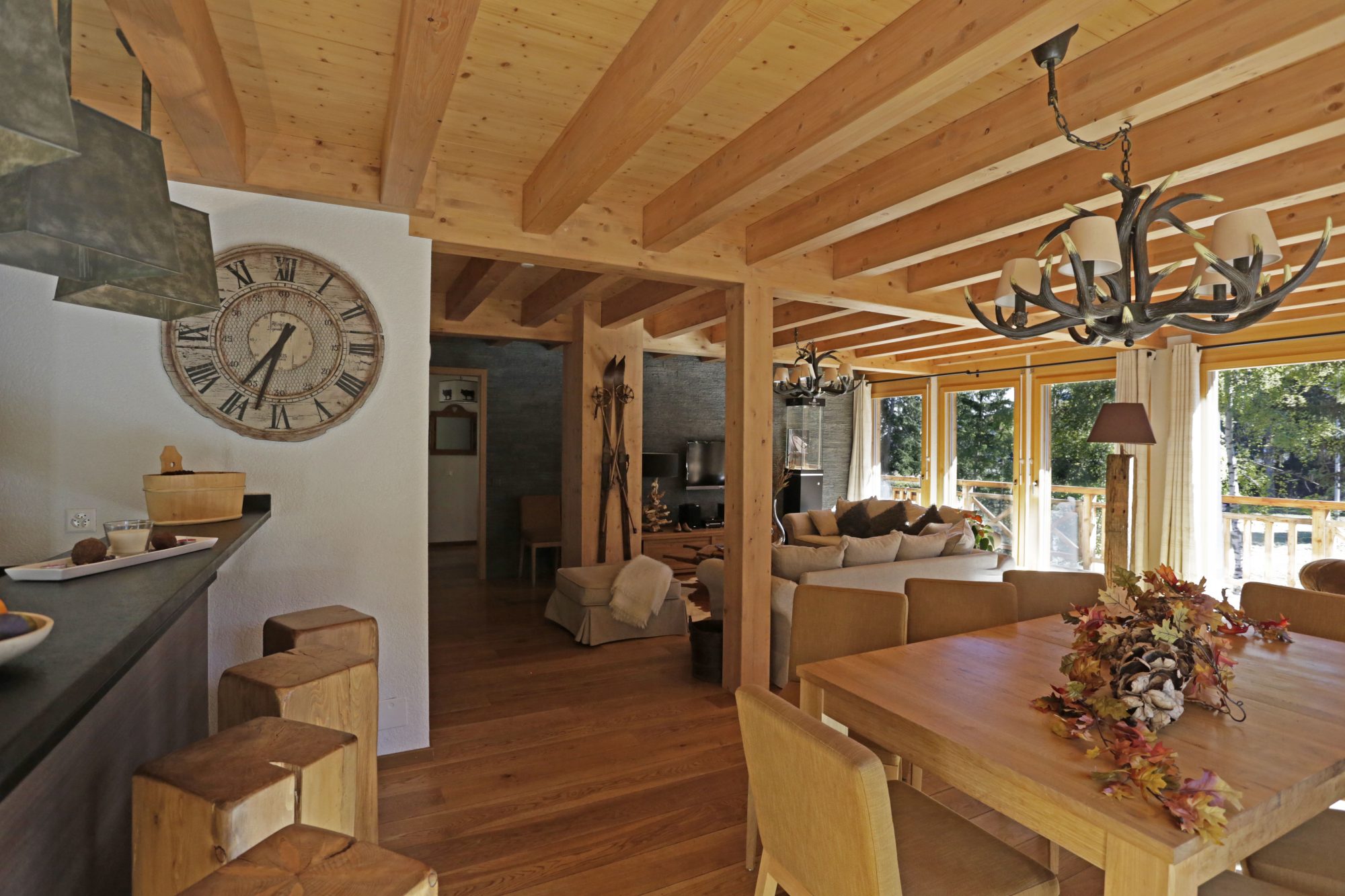 More info on the Crans Luxury Lodges
Hotel Royal
 The Hotel Royal is well located near the centre of Crans in a quiet side road. The Southern faced rooms have the best view. The hotel has been completely refurbished in 2012 and it looks cosy as a mountain chalet.
Very nice decorated rooms, some with balconies and a very agreeable bar to go to unwind after a day hiking or skiing. A full spa with products of L'Occitane offers a pool, steam bath, massage parlour and a small fitness centre.
More info on Hotel Royal.
Grand Hotel du Golf et Palace
Located by the Étang Long and the golf course where the Omega European Masters is celebrated each summer, and used for cross-country in winter.
The hotel seems to be from another era, where the rich as famous, such as Alain Delon and Jean Paul Belmondo used to visit Crans Montana. A big decadent bar with a terrace towards the golf course, a big restaurant and a very big spa with a heated indoor pool complement the common areas.
The elegant rooms and suites look over the golf course. The likes of Theresa May and Boris Johnson stayed recently there. (Not sure if this is good or bad, depending what side of politics you have!)
More info on the Grand Hotel du Golf & Palace
Hotel L'Etrier 4*
Sister hotel of Hostellerie du Pas de l'Ours. Both hotels are connected through a corridor. Located in a quiet spot, 10 minutes from downtown Crans and 15 minutes from the lifts. Big 4 stars hotel, which has most of the rooms looking south towards the Alps, and some smaller ones looking to the other side.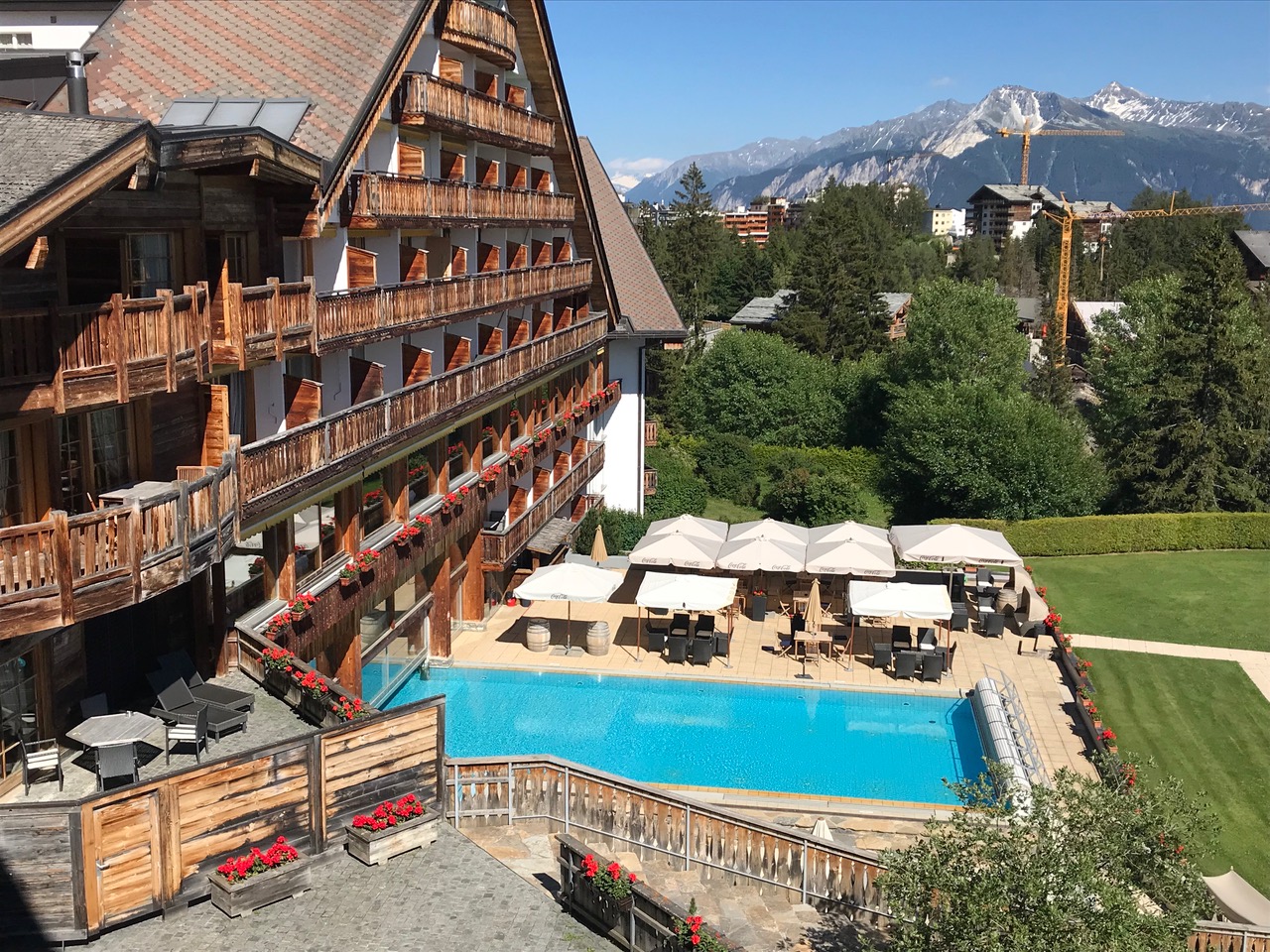 Lovely living area to sit down with a bar, the breakfast and main restaurant with Italian gastronomy, plus the traditional smaller "La Fer a Cheval" with raclette and cheese fondue.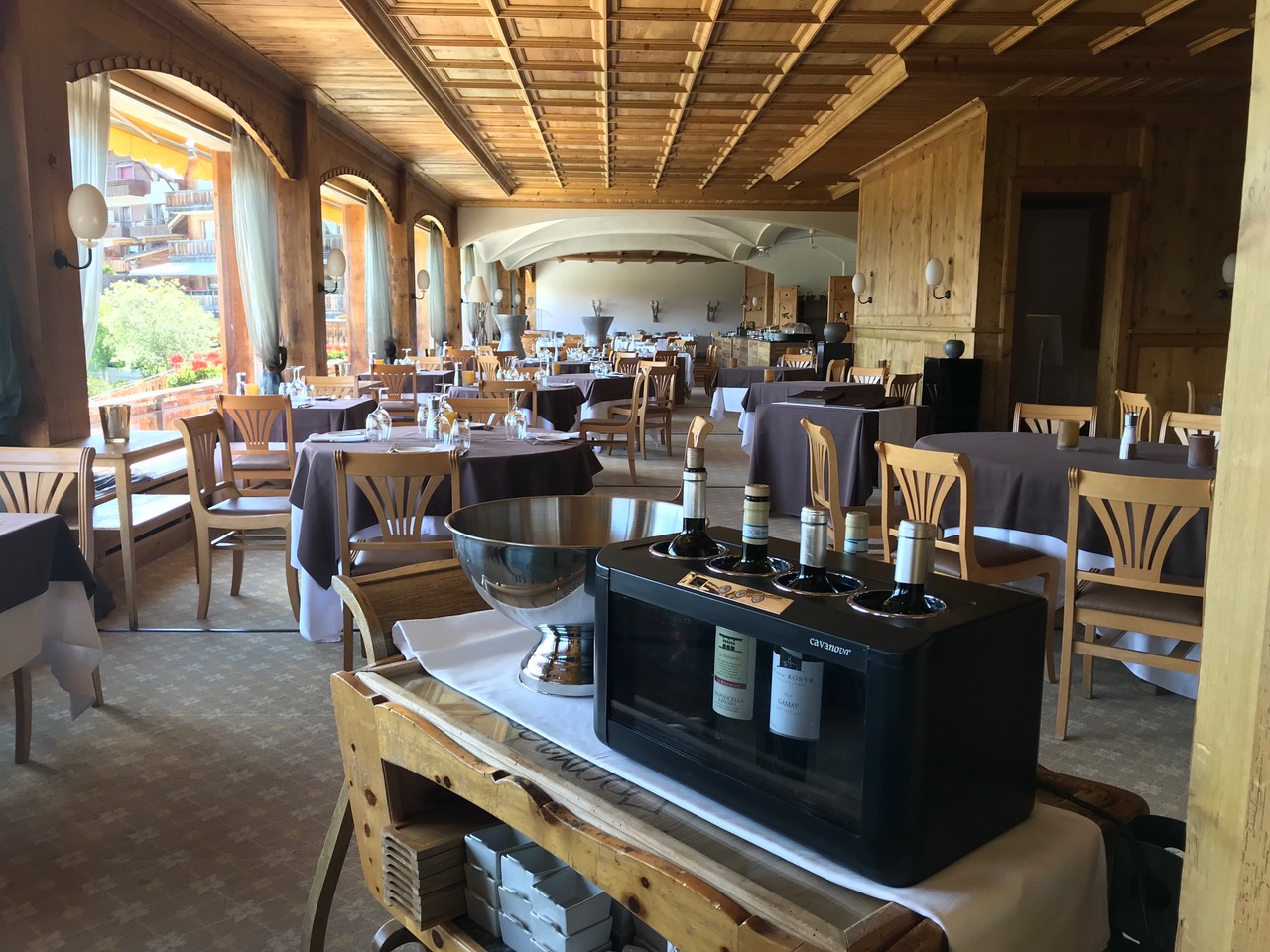 It has a heated open-air pool and a covered swimming pool, which is the only one opened in winter. The spa has also a sauna, fitness, steam bath free of charge for guests. Animals are accepted. Free outside parking.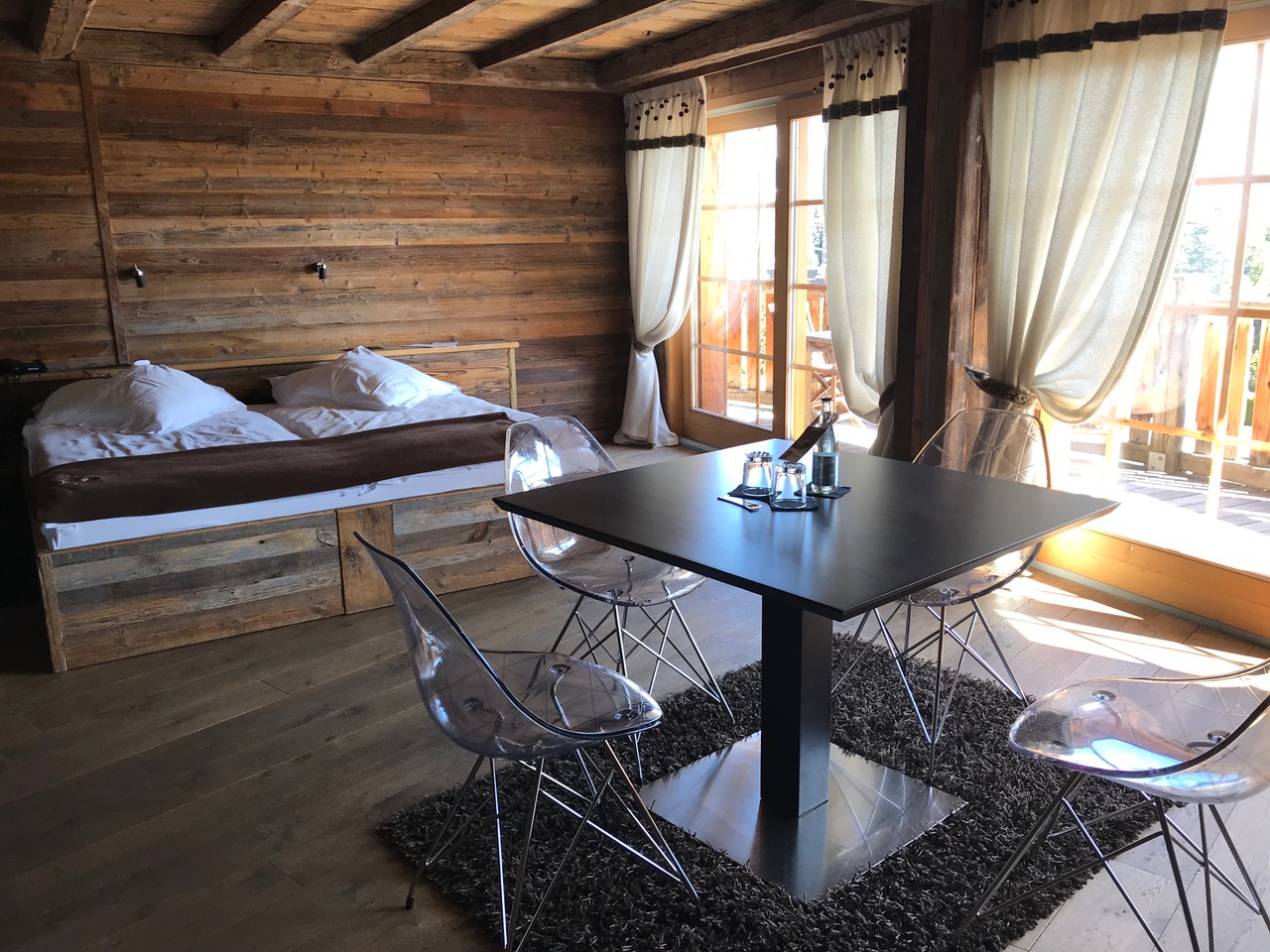 More info on the Hotel L'Etrier
Helvetia Intergolf Hotel Apart Hotel 4*
A 4 * establishment 10' away from the pistes in Montana. The hotel boasts views of the Alps, from the Simplon Pass to the Mont Blanc. Laid back hotel with apartments that can be used as hotel or self-catering. Main restaurant with Italian and French dishes which also serves breakfasts, The Carnotzet, a typical Swiss restaurant and a cosy wooden bar. The terrace is opened in the summer, with magnificent views of the Alps.
Rooms can be double, or apartments with two double rooms with double beds or twin beds and folding beds, and balconies with nice mountain views.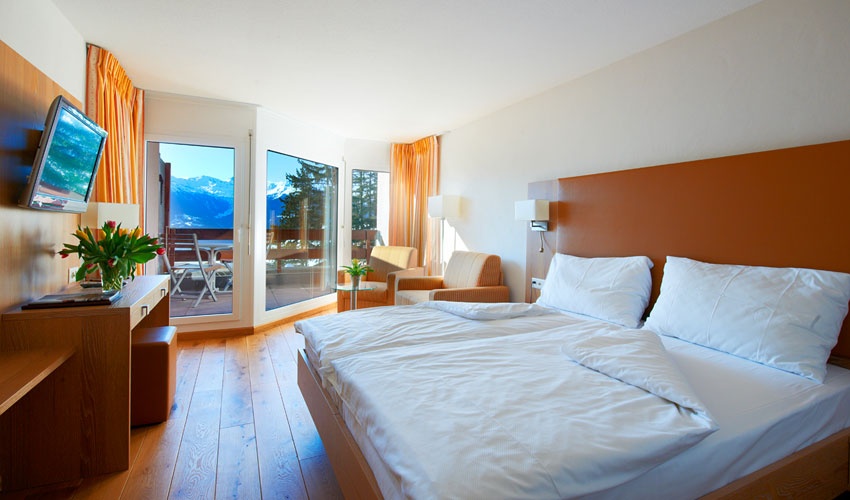 Apartments can be for 4 to 6 guests with kitchenettes.
The Wellness area has a steam bath, sauna, whirlpool and a swimming pool.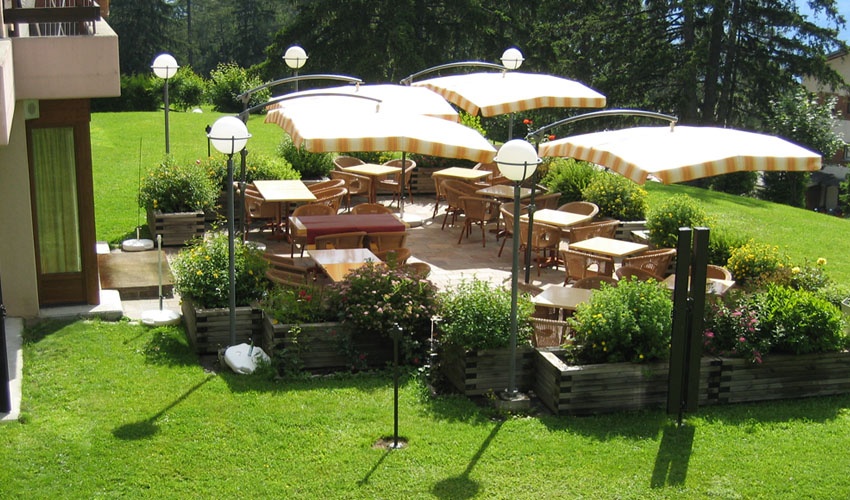 More information on the Helvetia Intergolf.
Art de Vivre
Located in a quiet road of Crans Montana, some minutes away from the golf course and the lifts, and from the stations of Crans and Montana. Rooms are well appointed. Their Wellness area has two steam baths, a sauna, a cold-water pool and an ice fountain.
The restaurant is excellent with Mediterranean style dishes. They offer great value for money package for residents.
More information on the Hotel Art de Vivre.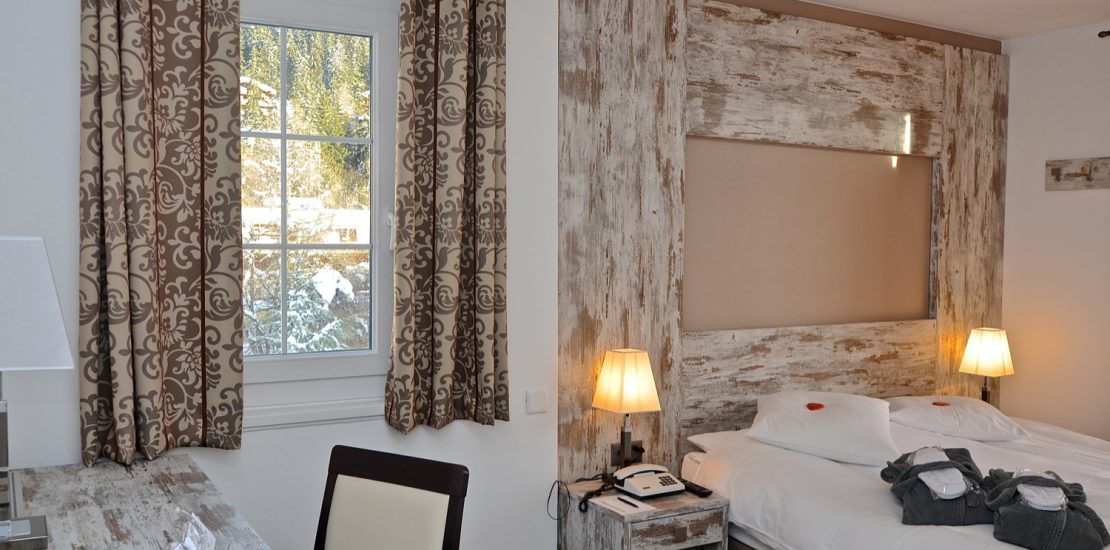 Hotel Elite
A newly refurbished family 3 stars hotel, next to the Guarda Golf, near the pedestrianized area of Crans and the lifts, and by the golf course. All rooms have been done new, with en-suite bathrooms featuring showers with Crans Montana ski map splash back. All have balconies and are south facing, with incredible views of the Valais Mountains.
The restaurant, living room and bar will be modernised for the upcoming ski season 2018-19.
More info on Hotel Elite
Hotel du Lac
A 3* hotel recently renovated by the lake and the Forum d'Ycoor, offering 30 well appointed bright rooms. The restaurant serves a 5-dishes dinner each night, and on Wednesdays they serve Raclette.
More info on Hotel du Lac. 
Swiss Youth Hostel Crans Montana
Built in the old Bella Lui building (that means 'beautiful light') in 1930, this new Youth Hostel in Crans Montana is perched up in the mountain with lovely views of the valley and the Valais Mountains. It was inaugurated as a luxury sanatorium; it served as a spa and holiday hotel.
Today, the youth hostel invited you to linger in all the sitting areas and terraces with lounges. All double and family rooms face south with incredible views of the mountains, and have a shower room and WC. A unique room is located in the ground floor that is staged as it was historically in 1930.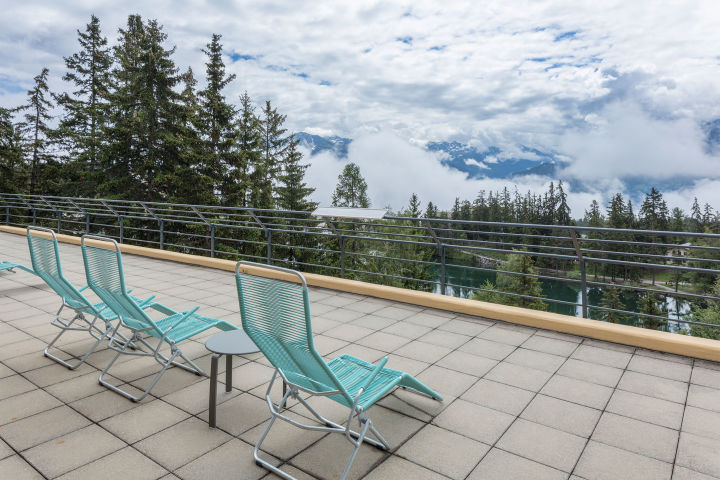 More information on the Swiss Youth Hostel Crans Montana.
If you fancy staying in the Italian Alps, in the Valdigne, the Valley of the Mont Blanc, in a great spot for skiing Courmayeur, La Thuile and Pila, I have an apartment worth taking a look: Il Cuore della Valdigne in Morgex, just outside Courmayeur
Being in the middle of Morgex, just 10' outside Courmayeur, 3 minutes from the Pré Saint Didier terme (natural hot springs) and 20' from La Thuile, and to the other side, 25' to Aosta and the gondola of Pila, the chalet is located in a great strategic location for going skiing, cross country skiing (in Arpy, Val Ferret or Cogne), mountain biking, snow shoeing, winter walking, white water rafting and relaxing in the hot springs.
The apartment has two bedrooms and two bathrooms with showers in two floors, a living room with a double-sided chimney that also opens to the dining room. The wooden kitchen with the slate kitchen top is a delight, with all you need if you fancy doing a big meal. If you don't, no worries, you are a stone throw away from many bars and restaurants in Morgex: Mont Blanc Café, Café de l'Archet, La Locanda, Trattoria da Bepe, and if you fancy something much more deluxe, the renown Casa Quinson, all within two blocks from the apartment.
The apartment has a garage box for one car, it can be a high car with a roof box but is a bit tight. Our C4 Grand Picasso makes it in just!
This apartment is for four, but can accommodate up to 6 passengers, with one extra bed on the double twin bedroom that can be pulled out, and a sofa bed in the living room.
It has lovely details as lots of wood and stone, the roofs of the living room and kitchen and shower room in the first floor are made of pan-de-bois, and the ones of the second room have lovely beams.
It is located 200 m from the bus stop to Courmayeur, Pré Saint Didier and La Thuile and 100 m from the bus stop to Aosta/Pila.
If you want to holiday in this home, click here.
View on Airbnb  Il Cuore della Valdigne in Lo Ponton
The-Ski-Guru travel offers holidays to Crans Montana- To get more information and register your interest click here https://www.the-ski-guru.com/ski-guru-travel-with-us/
For more information on Crans Montana click here. https://www.crans-montana.ch/index.php?lg=en
You can also read our other Must Read Guides:
Please follow and like us: