Our half term ski-safari holiday based in the Valdigne of Aosta Valley- Courmayeur, Pila and La Thuile.
This article may contain affiliate/compensated links. For full information, please see our disclaimer here.
This past February, as it is usual now, for our eight year in the row, we left home very early, this time with our pooch, and drove to the Eurotunnel, one hour- and a bit now due to the diversion in the M2/M20, and us trying to find an open petrol station to fill up our car.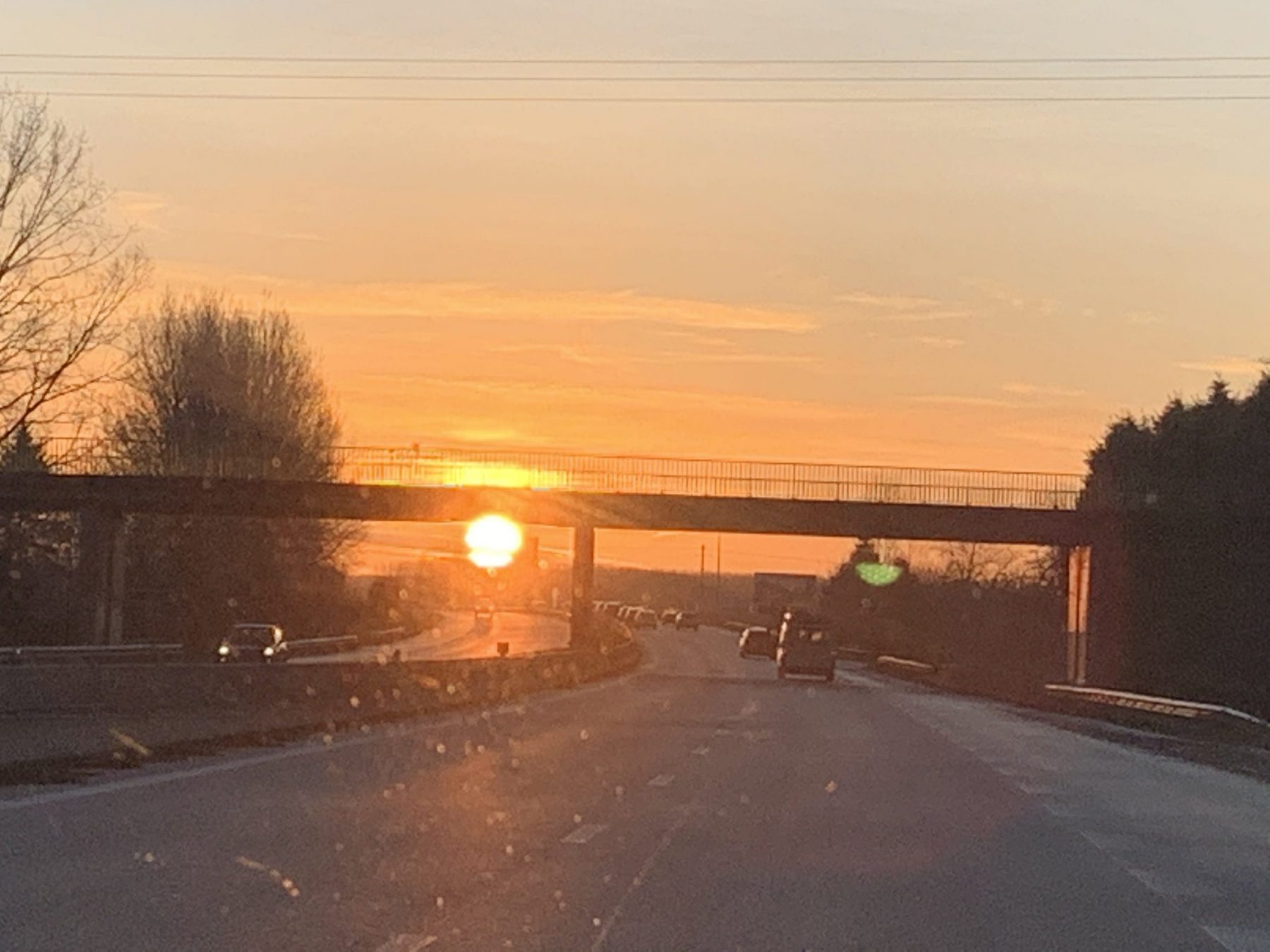 We arrived with time to only go to the toilet and we boarded on our way to France. Thirty-five minutes later, we were rolling down the A16 and then A 26, all the way to Reims, and then around Reims and down to Troyes, and changed to A5 towards Chaumont. Just on exit 24 you get off the motorway and, after paying the hefty toll fee, and get into the route nationale 10 to get through a lovely wooded and windy road to Chaumont.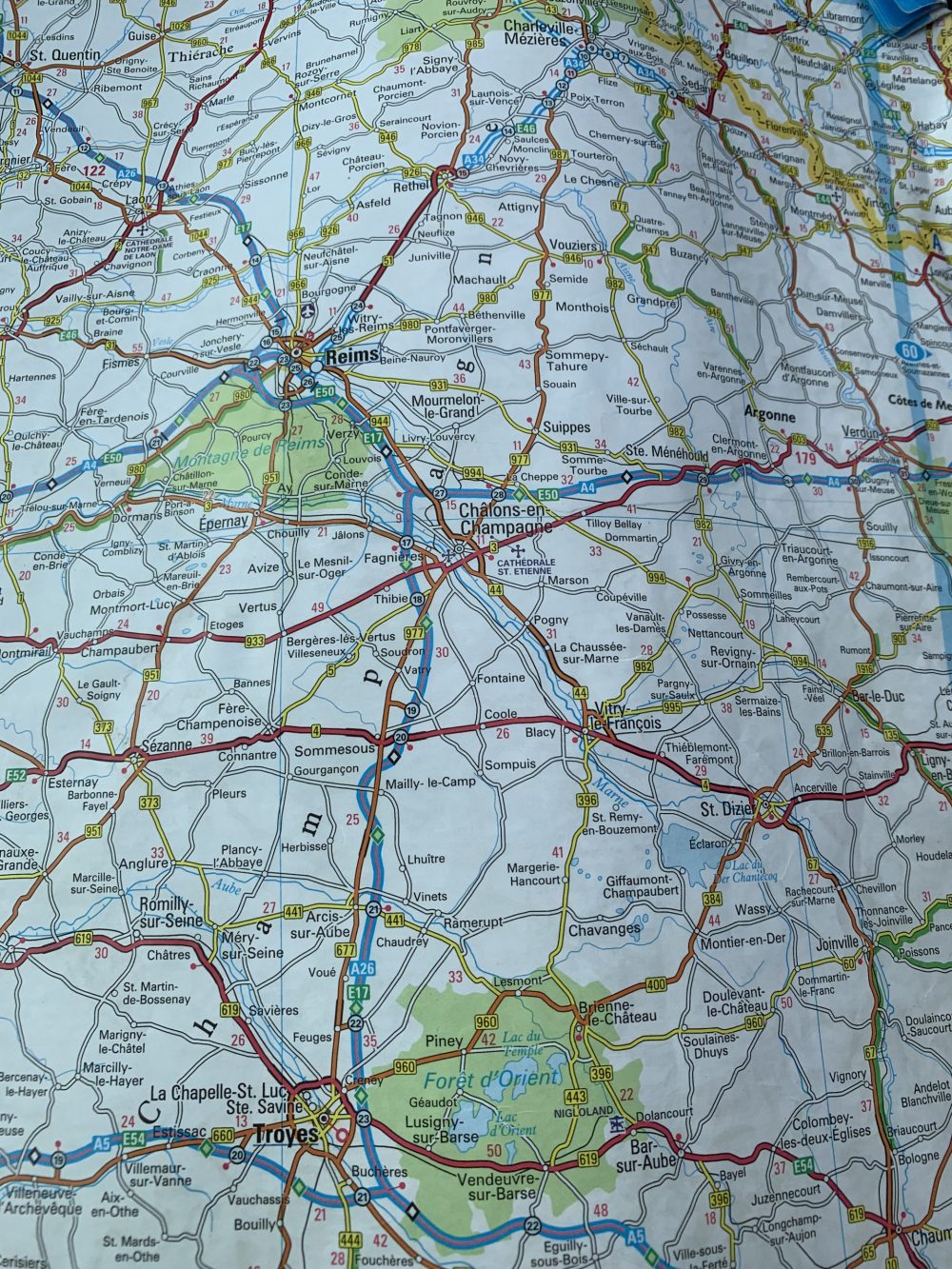 We made it in fantastic time to Chaumont, we got in our room at the Ibis Styles Chaumont Centre Gare and after trying to have a nap – an impossible task with the boys wired and running in the room, I went out with my eldest into town…
Just a nice walk around town, we've visited an old chocolate store with long showcase cabinets, which is a pleasure in itself. We got some chocolates, then we went to a fashion shop. My eldest is into fashion now…. getting to be a tweeny! He wanted a brand t-shirt. I don't know why kids are so much into brands now. I negotiated with him that I was giving the money in exchange of one Amazon voucher he was given as a gift in Christmas and he could buy it.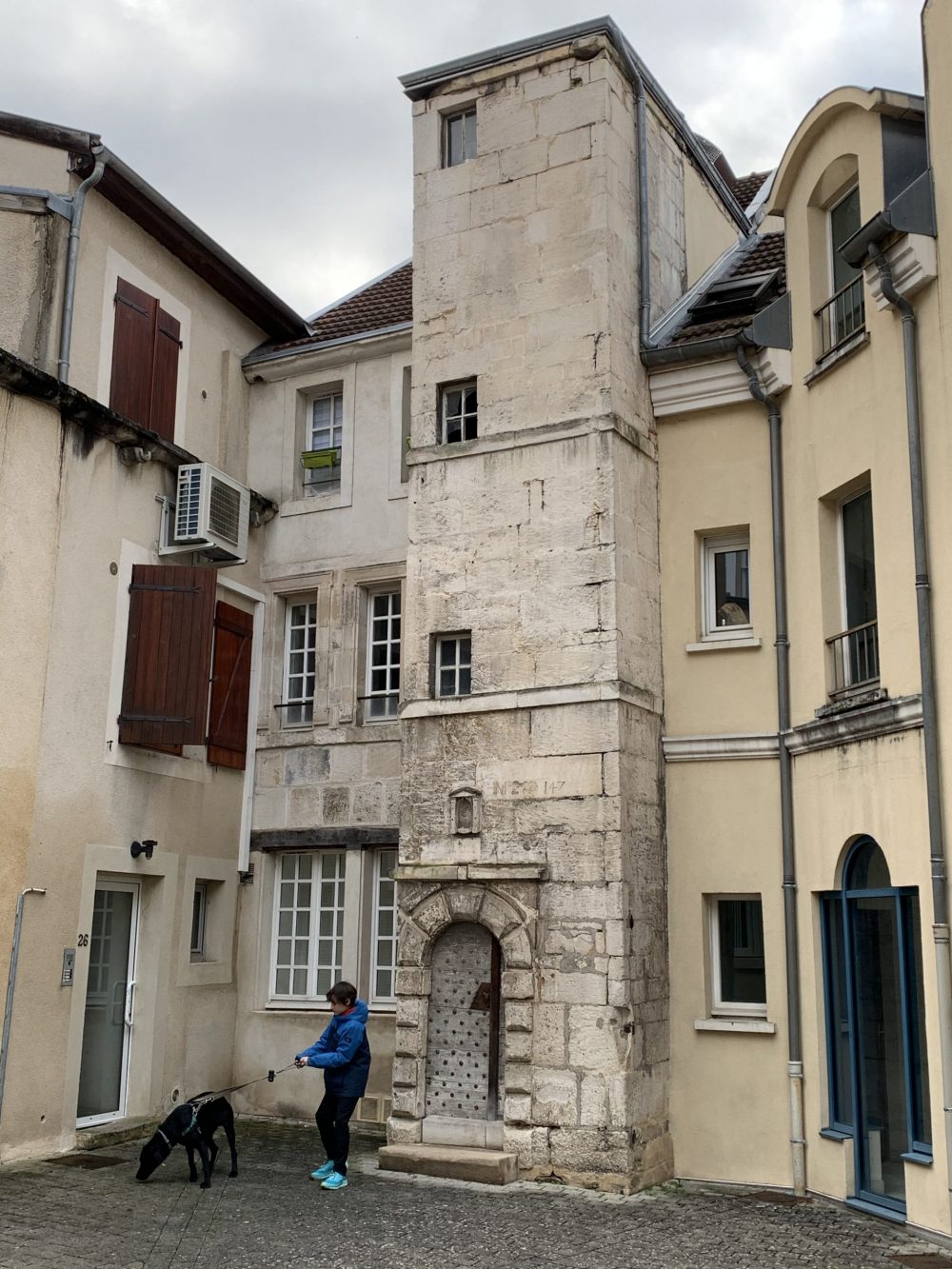 After going to the local supermarket to have some little something in the room as it was still early, we came back to the hotel room.
As we cannot leave our dog in the room alone, as he goes ballistic, we decided to go in twos to have dinner. We went to the hotel's restaurant so that was very handy. I went with my youngest and then my eldest went with my husband. It was Valentine's day, so I had a very young date indeed!
The next morning, we woke up early, had breakfast and started our trip. The first part of the trip we did it on a national route – 619, towards Langres until we reached A31. It always gives us the flavour of a road trip with the sun coming up over the undulated road. Then we took the A31 south to meet the A39, then the A39 towards Dole, Lons-le-Saunier, Bourg-en-Bresse.
We stop at the Aire Le Poulet de Bresse, that is signalled by a gigantic cockerel in the entrance. My husband is in charge of the dog, while I get some supplies for everyone and then we are ready to go. Now the best part of the trip starts. We get in the A40 – we are pretty lucky that there is not too much traffic. There is some, but nothing to merit getting off the main road. And we were eager to arrive to our destination. But the road is part of the travel. The A40 starts being more undulated, with some incredible aqueducts over lovely landscape, some tunnels and then we start getting near to Geneva, as you can tell with the traffic…..we keep on driving and we get near all the exits to the French ski resorts…but we are continuing towards Italy.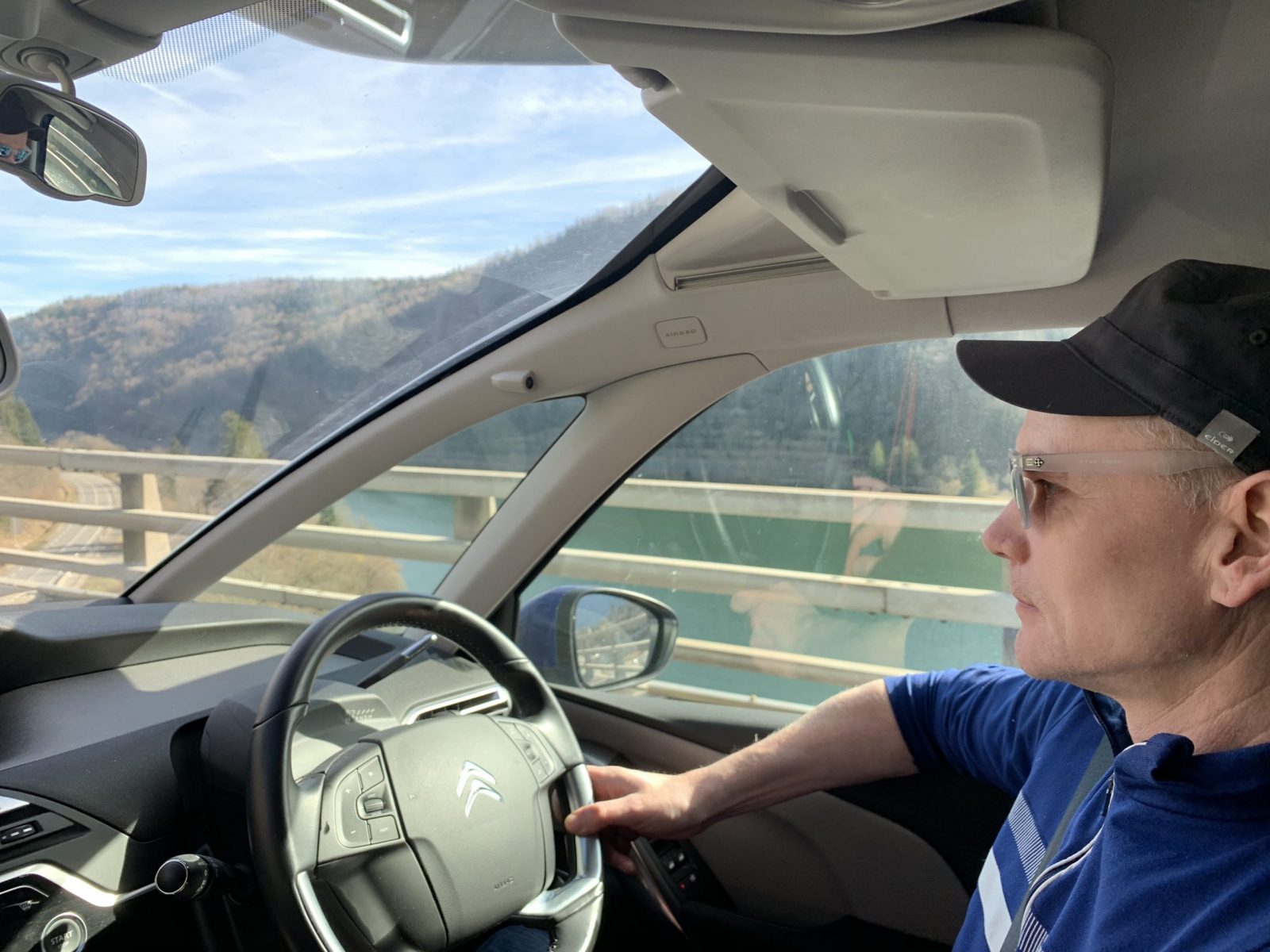 We start seeing signals for Chamonix and the Mont Blanc Tunnel. Eventually from the A40 we take the Route Nationale 205 and then we take the exit up to the Mont Blanc Tunnel. It is the way to Aosta and Milano.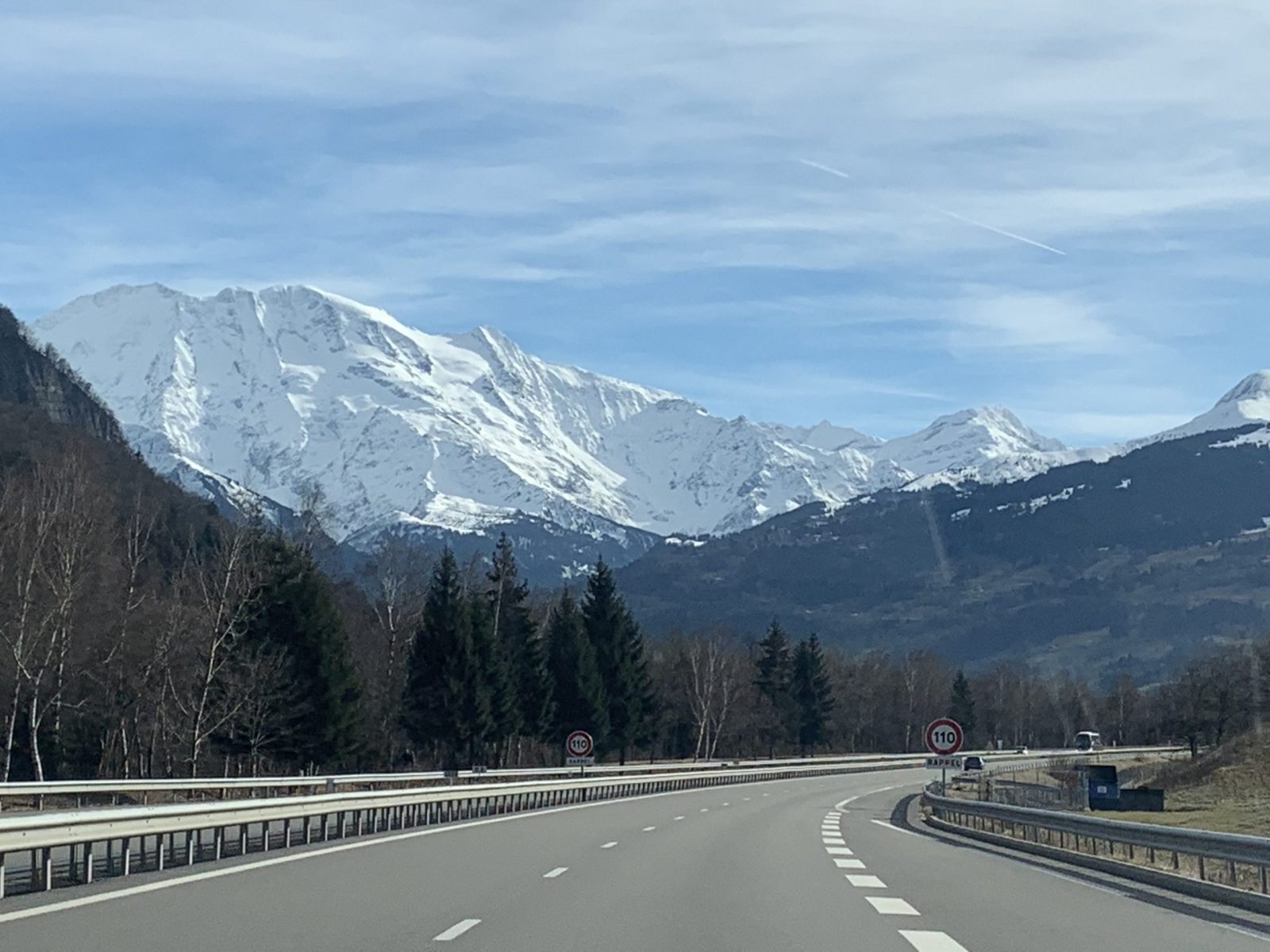 A couple of hairpin bends take you to the toll station and after waiting a couple of minutes, the green light allows us to get into the tunnel. The 11.61 km tunnel (7.215 miles) unites France with Italy under the highest peak in Europe, the Mont Blanc, or Monte Bianco, as the Italians call it. It is a great feast of engineering, having been built in 1965. There was a horrible fire on March 24, 1999 that left 39 people dead and had the tunnel closed for refurbishment and security enhancements. The tunnel was then reopened in 2002, and it does shorten the time to get into Italy from France and from Switzerland into the Aosta Valley.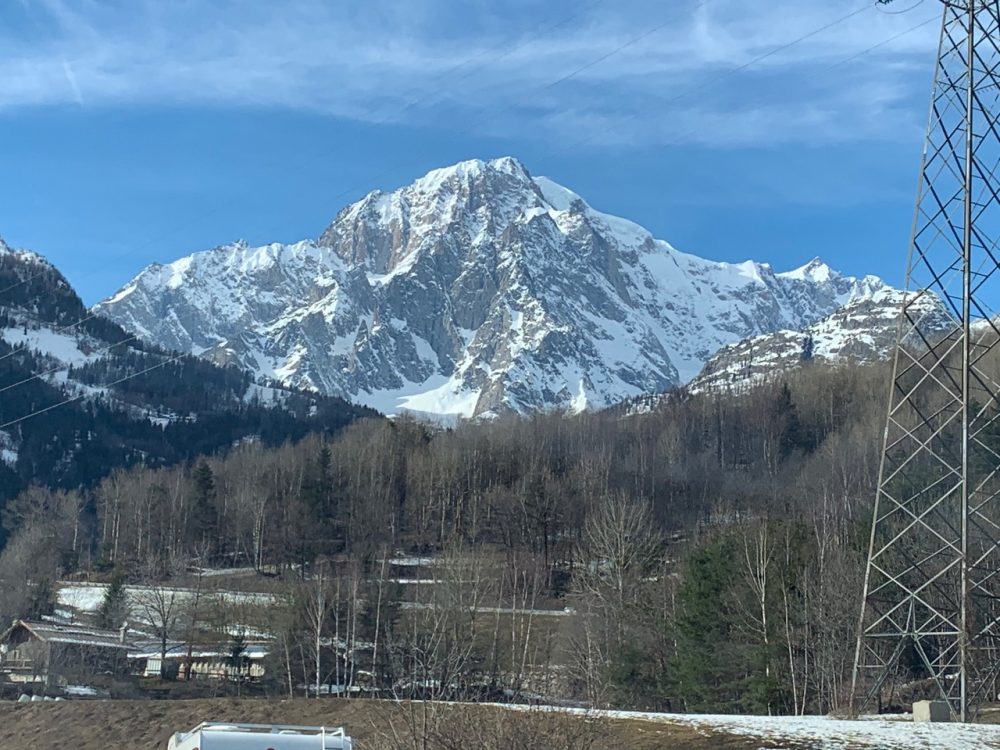 Once we were in the other side, there has been some fresh snow, and our satnav always try to get us out of the road into La Palud to get through the middle of Courmayeur into Morgex. We followed through and the road was not that clean there, but it was ok.
Finally, we made it into our flat in Morgex, in the Valdigne region. As we were a bit tired, we just unloaded the car and then started to sort the flat. We went for dinner around the corner to La Locanda, a lovely restaurant across the Piazza Santa Maria Assunta and the church of the same name. After dinner we went to have a nice and deserved long night sleep.
Our friends have made it to Pont Suaz, where we used to stay in other years, and they will be skiing in Pila the next day. My youngest loves Pila, but I also love Courmayeur, so we have to negotiate to ski all over the place. As it was half term and it was going to be busy, we decided to go to La Thuile, as it seems it never gets as busy as the other resorts. It might be that the eight tornantes (hairpin curves) – put people off….as it is not really easy access to the resort.
When we arrive, however, the resort seemed to be packed, we have to drive all the way up in the valley and all the car parks were full, but we've found some space by the side of the road like 700 meters up the main base area.
Seeing La Thuile from the bottom (1441m), it looks like a very steep mountain, the black runs are in the base, so the first lifts go high up in an abrupt way, and there is another kind of base at Les Suches, at 2200 m.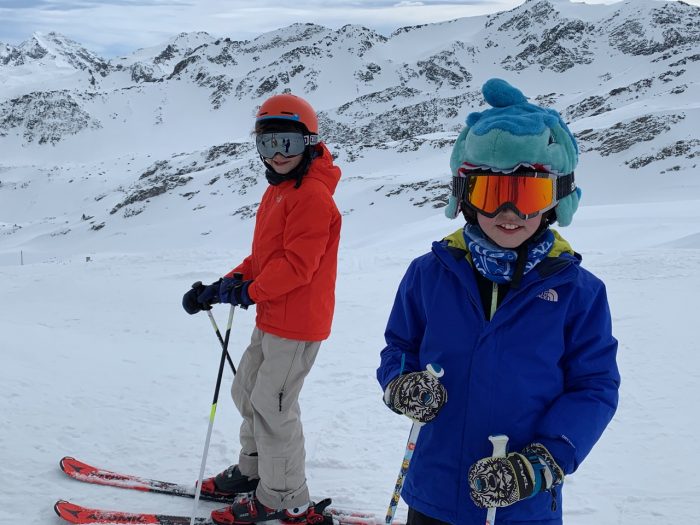 After taking the gondola up the mountain, we came out Les Suches and then skied to the left to take the Chaz Dura Express to whisk us up to the top of the mountain and then took skiers right to come down red 10, that maybe proved a bit too steep and hardpack for my youngest; he fall couple of times but was determined to come down. From there I've thought that maybe I should have started with a blue run, so we took the piste 14 to the Chalet Express chair. To be honest, this blue was not that blue either, but lots of fun!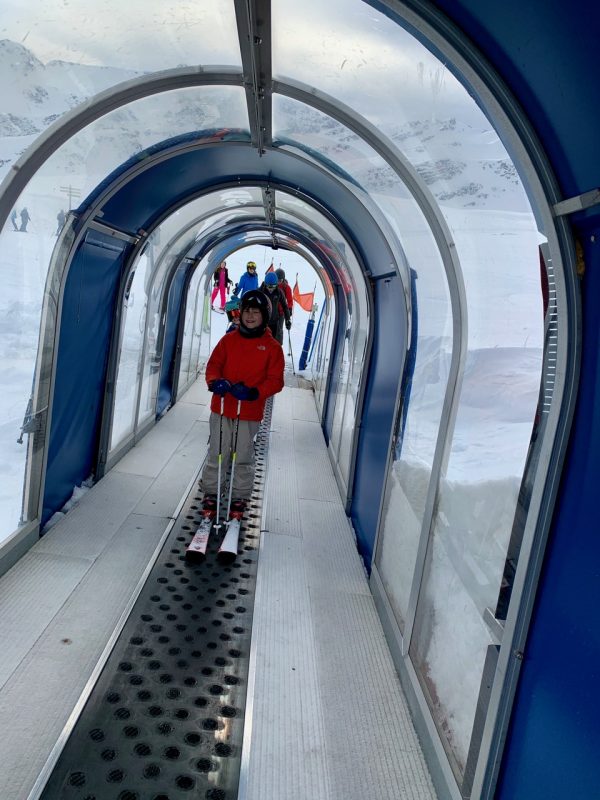 We kept on trying to ski the resort from skiers left to skiers right, but we stay short to go to La Rosière in France. This was partly because we've started to ski late, and this is not a mountain I am very familiarised with, and I did not want to get stressed trying to get back at the end of the day.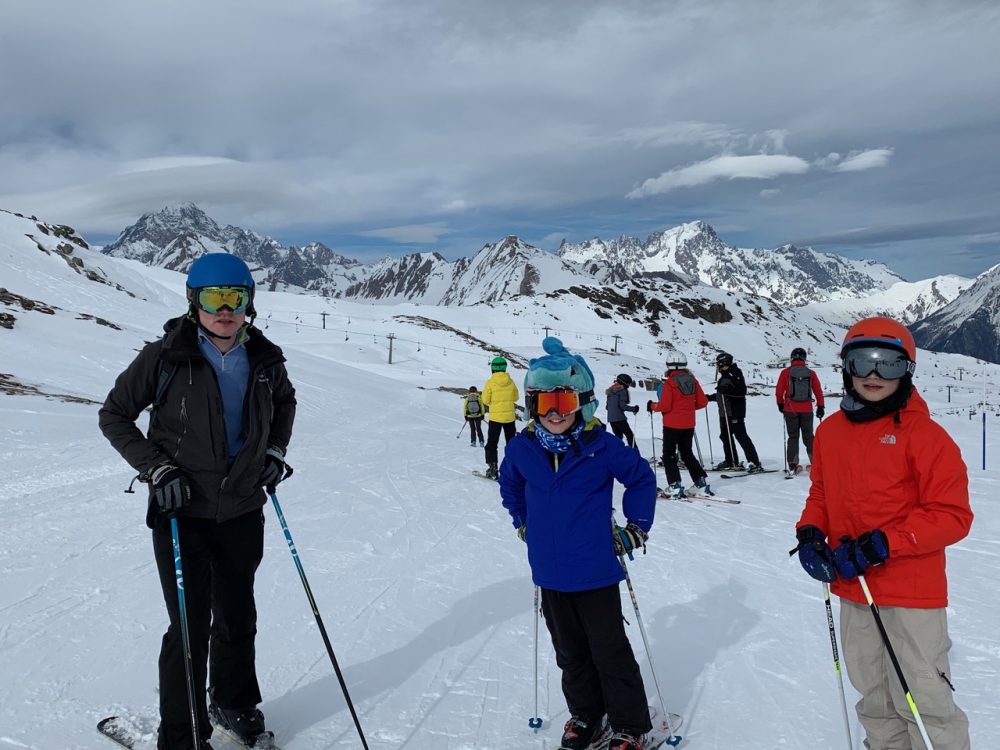 I really liked La Thuile as it has lots of varieties in pistes. The views are like Courmayeur, not so much inside the mountains, but with more space -so you see all at a distance- the Dent de Geant, the Mont Blanc and all its chain. As it is so open from Les Suches up, it is pretty windy. This day was unseasonably warm, so the wind was more like a warm wind and did not bother us so much, but I could imagine that with cold wind, you can suffer a bit when going on the chairlifts! This wind when we were there was more like the Zonda in Mendoza- is a wind that comes with warm air and passes with strength around, and usually when it comes back is with snow- so it is what the people say in Mendoza.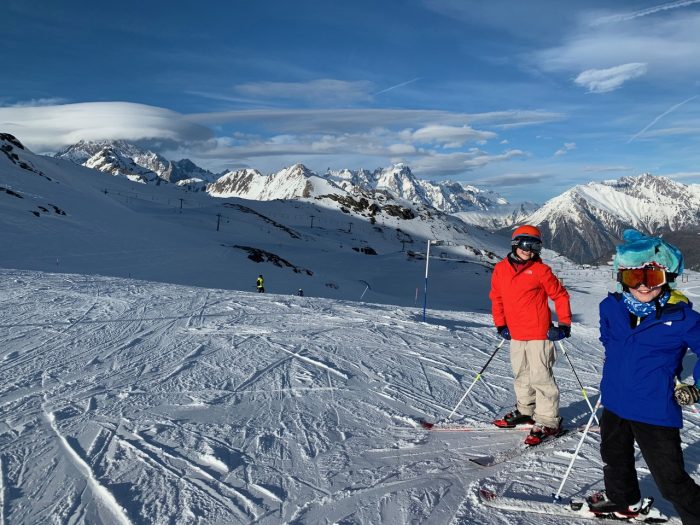 We went to have lunch to the Offshore Bar; it would be to the skiers' right in the mountain. It is right on the pistes, but in a place that seems to be pretty empty. The place seems a bit shabbier than chic, and the toilets where a hole in the floor (as you can sometimes find them in Italy, not only in France), but the paninis we've got, and the coffee were good. After a short stop, we've kept on going down and up for many runs until we've realised, we'd better start going towards the cable car at Les Suches, as I was not convinced in finishing with a black run with the boys and my husband once we were tired.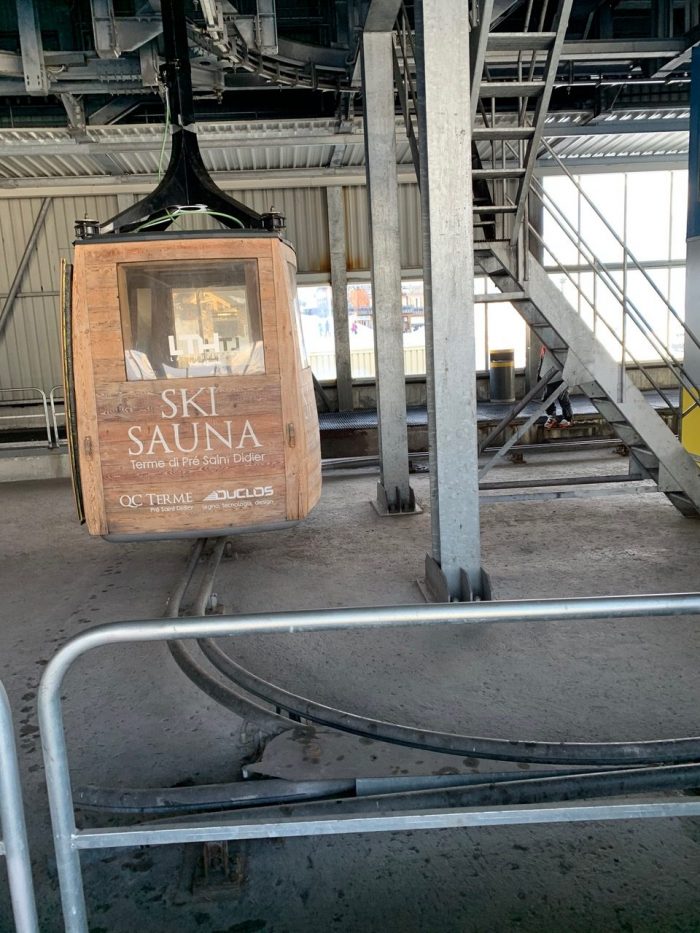 We did it just in good time. On our way down, we could not get into the sauna cabinovia that looked tempting, even if there was no sauna, but only a form of advertisement for the Pré-Saint-Didier terme, where I have planned to take my husband later in the week.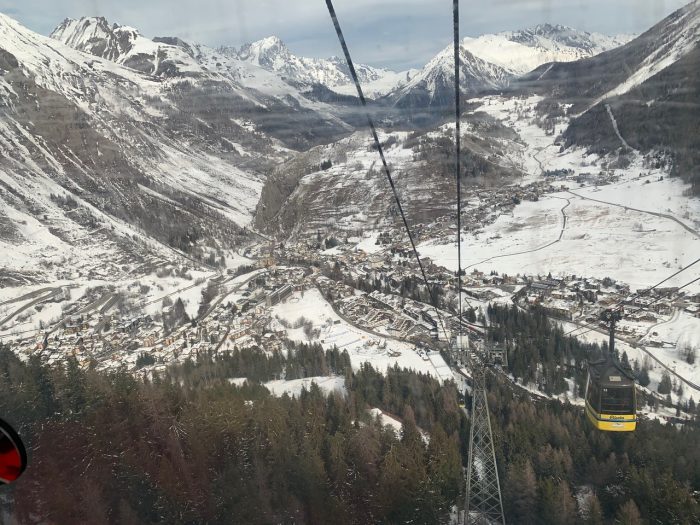 We made it in good time down, my husband went to pick up the car while we've pottered around the base village, that is mostly composed of some souvenir shops, a couple of coffee shops and condominium style buildings, and then we just started going down all the hairpin turns to get down into Pré-Saint-Didier and into Morgex, to go to Famila – the local supermarket, and get some food and go back home.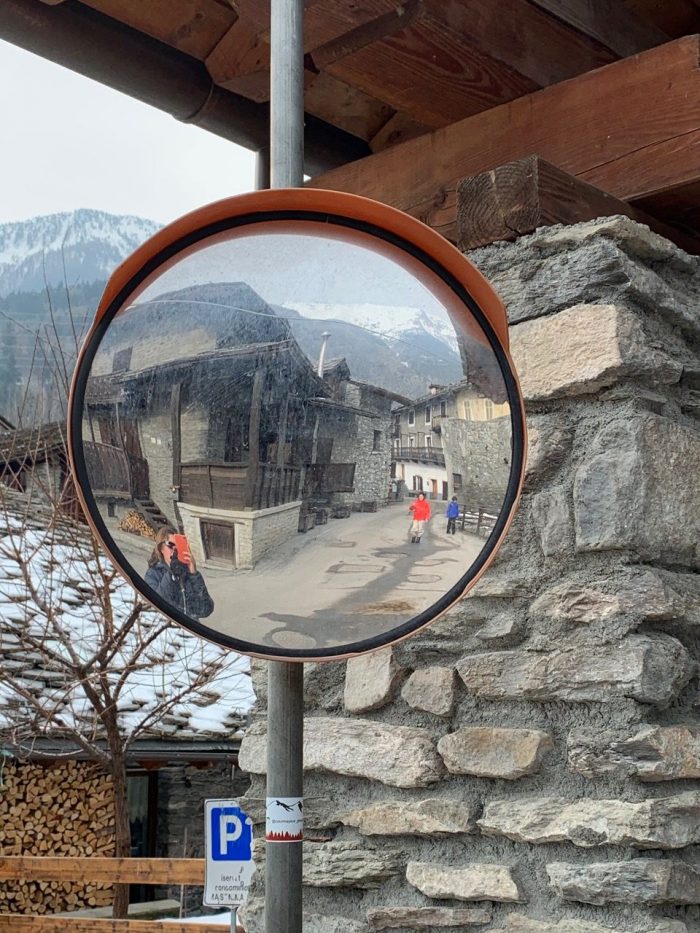 Monday was a bad weather day, so we went out with the dog and the boys- instead of taking Ozzy for a walk across the bridge towards the Mont Blanc (or Pré-Saint-Didier), we went across the bridge just straight from Trattoria da Beppe into the road to Pautex, a small hamlet outside of Morgex.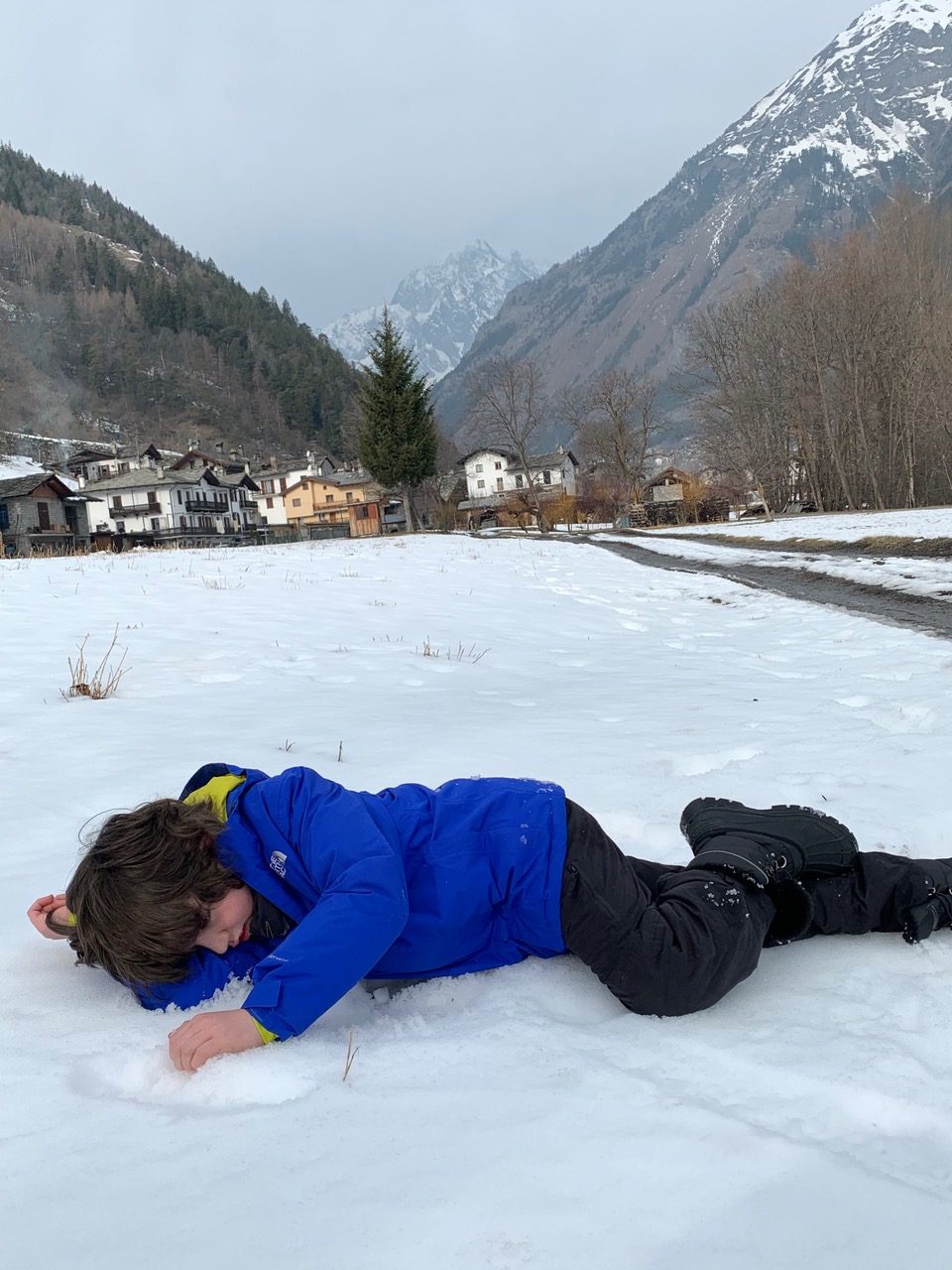 From there you traverse the small hamlet and there is a cycling path that goes along the river, just behind the town of Morgex, the veterinary and supermarket, but seems you are miles away, as the Dora Baltea river silences any noise. We have to have Ozzy on a lead at first, as there are some goats and chicken at the beginning, and there used to be when we came in October also some sheep further up.
Now with the cold, the sheep are not there anymore, so we can leave Ozzy to run around. You can see up the road a very old lift, and I've asked my local friend Claudine, who told me that when she was a kid, the lift used to work in Morgex, as Morgex used to have lots of snow (we are talking at 900 + m). In Morgex it was not raining, but you could see the storm on the Mont Blanc.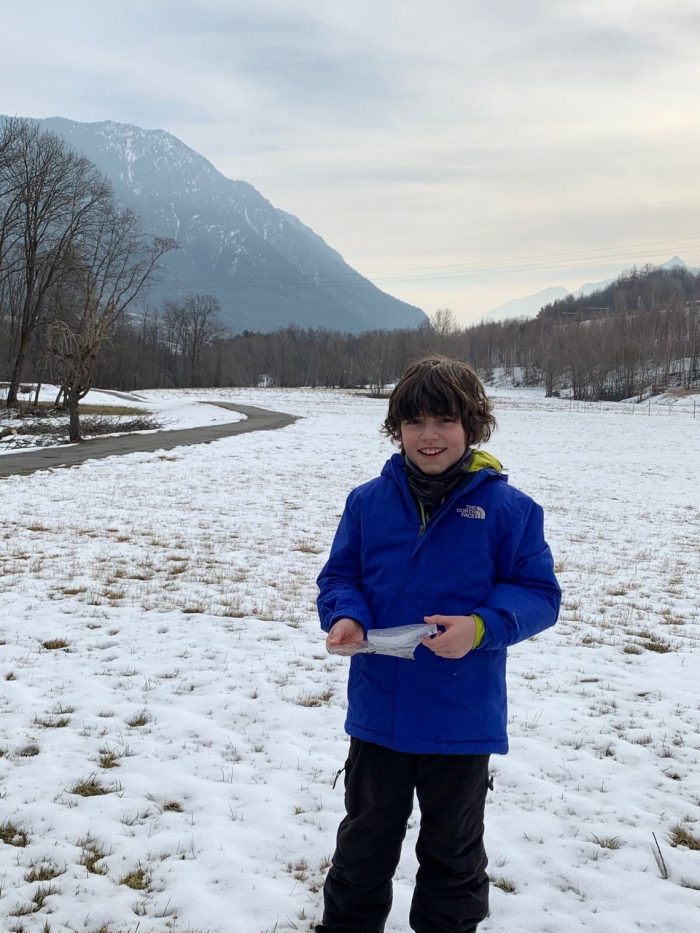 Now that I am a fair-weather skier, was it worth it to go to Courmayeur? As we were going late, I've thought, let's go, ski a bit, and have a nice relaxing lunch. We drove to Dolonne and parked in the parking lot, took the lift to the sixth floor and you are straight by the gondola. We went up the mountain and it was spitting, a mix of water and snow, but we just ski down to the Pra Neyron sextuple chairlift up to take a couple of laps on the Plan Chécrouit side. The snow was not particularly nice, but it was pretty empty. I guess the weather put lots of people off. We had a reservation for lunch at Alpetta. First, we went to locate it and then we went up to the little Poma surface lift to do another lap before it was our time for lunch.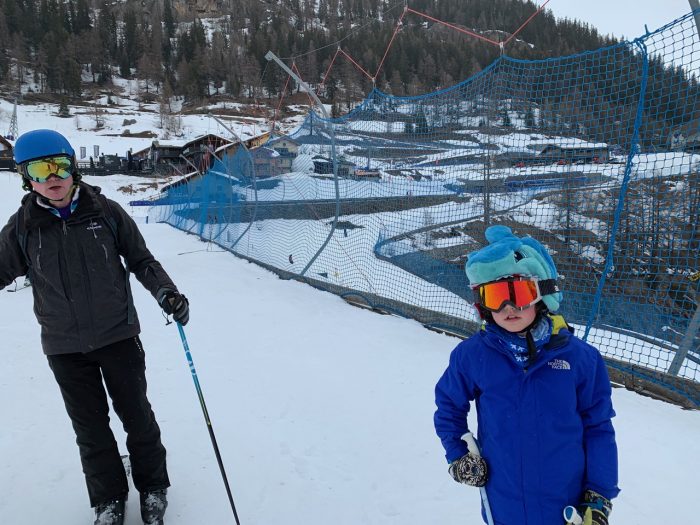 We went in and met the rocker owner, who does look the part, and we went upstairs for having lunch. There was a massive group next to us, so we had a leisurely lunch. I had the lasagne, my eldest and husband the burger, the youngest the pasta pomodoro. When we were finishing, the boys wanted to go skiing, but visibility was that bad that I've told them why they don't play with snow outside. They took it seriously and they befriended other kids and were soaked when we came out of the restaurant. We did one more run and then I was ready for a bombardino. The boys wanted to go for a last run, so my husband went for one more run, while I got into Christiana, got my drink and got out to the tables to wait for them.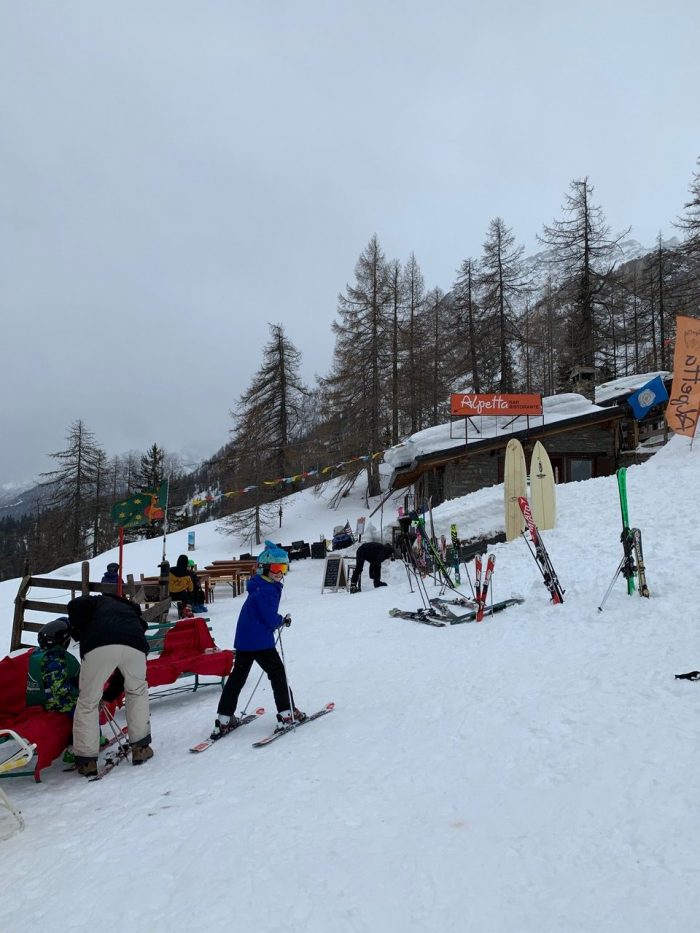 We've finished going down the Dolonne gondola and that night our friends were coming to visit us at our flat. They came and we showed the apartment, then had a drink and went to Da Beppe for dinner. We had a bit table in the adjacent room, we had the room for ourselves, and had a lovely dinner there.
The next day, after taking Ozzy for a long walk on the park by the river with the views of the Mont Blanc, we drove towards Aosta to get the gondola up to Pila.
There we went up Chamolé and met all the group at La Baraka, where they were having lunch. All the men went with the boys for a supercharged skiing, but I prefer to have some ladies' time and skied with Jo and Kate, taking it easy and having a lovely time through some empty slopes. When they were ready to finish, I've thought I could do a bit more (as we have arrived at midday), so I went to do some laps on piste 2 and 3, which are my preferred ones in Pila, lovely long runs between trees, and usually they are empty.
I've finished going straight down and met the ladies by the après-ski bar- this is nothing luxurious and rowdy as in other resorts, just a café with some drinks on the side of the street that comes out from the top gondola station.
Finally, the boys and the husbands came, we stayed a bit, but we needed to rush down as we did not want to miss the last gondola down to Aosta. We left the boys go together under the watching eye of James, that is the older boy in the group, and all the parents ride the gondola behind.
We made it in good time below, and my boys were imploring to have dinner at Millenium, but realistically we could not do that, we needed to go home and take Ozzy out, it would not be fair on him.
So even they protested, we just went to Gross Cidac- the great supermarket by the bottom gondola station, got more provision for the house and drove back through the SS26 towards Morgex. It is really lovely to see the mountains in the alpenglow, beautiful pink skies ahead.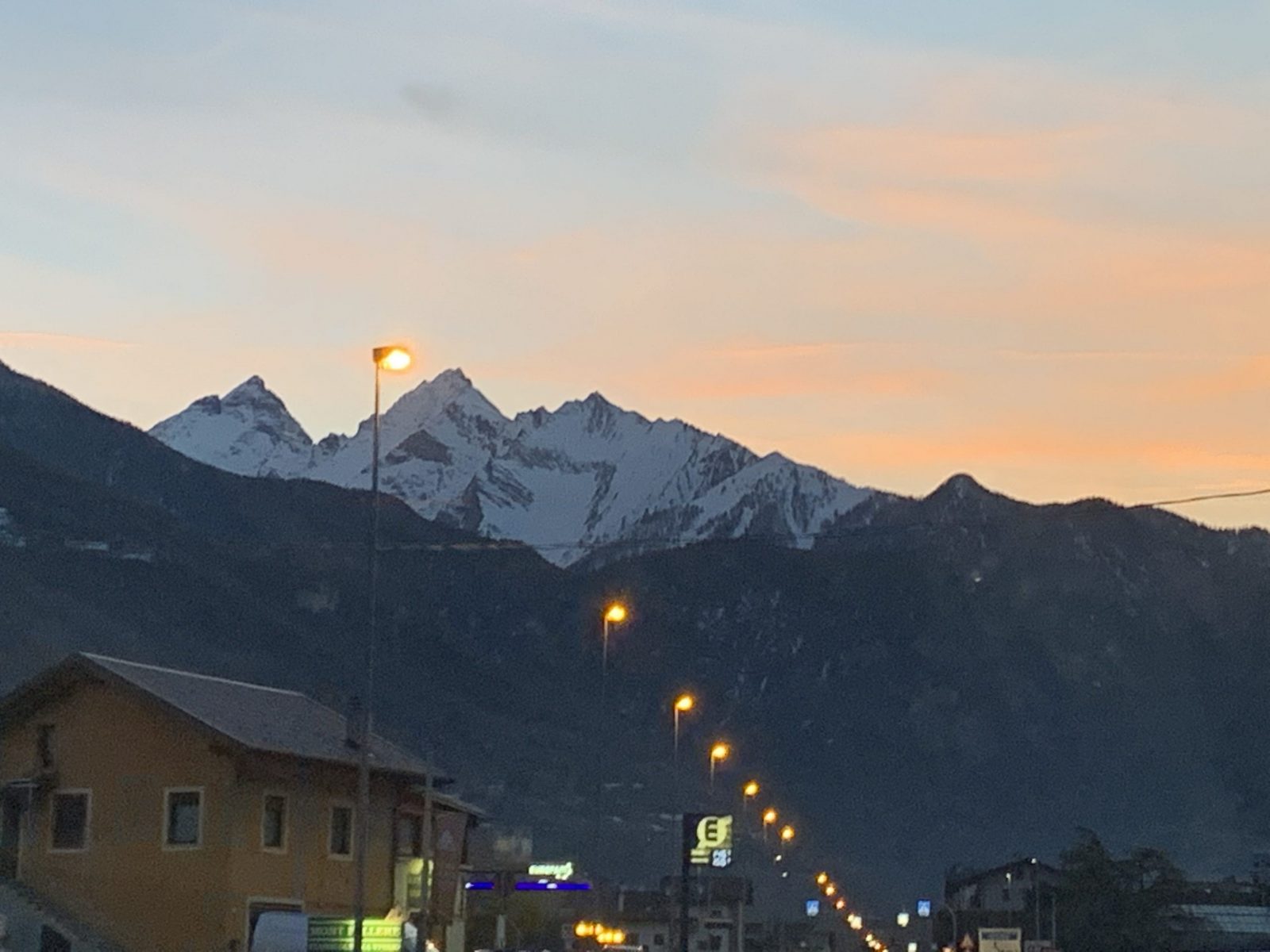 We made it home and had a lovely dinner and went to bed.
Wednesday morning was horrible weather, and my youngest was having a big cold… I've thought that maybe it was the day to skip skiing…maybe a snowball fight a couple of days before was not such a great idea after all!
The boys were happy as Larry laying down in the sofa and watching Italian TV, so I've thought that maybe me and my husband could take a cheeky escape to the Pré-Saint-Didier spa.
I've booked a slot online and off we went in the car. The Terme (or natural springs) is just 3 minutes by car from our flat. We parked next to the Terme and got in. They give you a towel, a robe and some fit flops and you go into the dressing rooms to change- separated by sexes. It took me for ages to go out the changing room as I had a cut in my finger and was trying to stop it bleeding, then I put my card into the locker and did it wrong, anyways, got out and then my husband was nowhere to be found…I've waited, waited, and was thinking, I really don't want to be inside, I am supposed to be relaxing outside…finally I went to the pool outside and sat by the pool (and it was a tad cold) and my husband said hello from the furthest pool and said that when he did not find me he thought of going to the pool…. I wanted to scream at him but at least I was happy to have found him. We went first to the biggest pool that was having lots of love seats in the water with some jets, and relaxed there, then we went to another pool, then to the saunas with open windows overseeing the Mont Blanc chain- still, the weather was bad so we could imagine the Mont Blanc was there.
We went inside and just relaxed taking some apple tea, then went to some other emotional shower with music of Simon and Garfunkel and different colours appearing in the middle of the mist- it was kind of creepy! And then we went to some baths, like the ones you imagine of the old time Romans, or the ones you can see nowadays in the city of Bath…from there we went to some other steam rooms, more sauna and after a while, we went to the end of the Ancient Casino building where the spa was built, and went to some seats where you put your feet in tubs of very hot water that is a bit painful, but at least you have nice views of the outside. From there we went also to a long pool of hot water and one of very cold one- it is a circuit you have to do five times and you really have to be brave! The fifth time is not that bad, is like your body gets used to it…and it does make you feel your legs much lighter!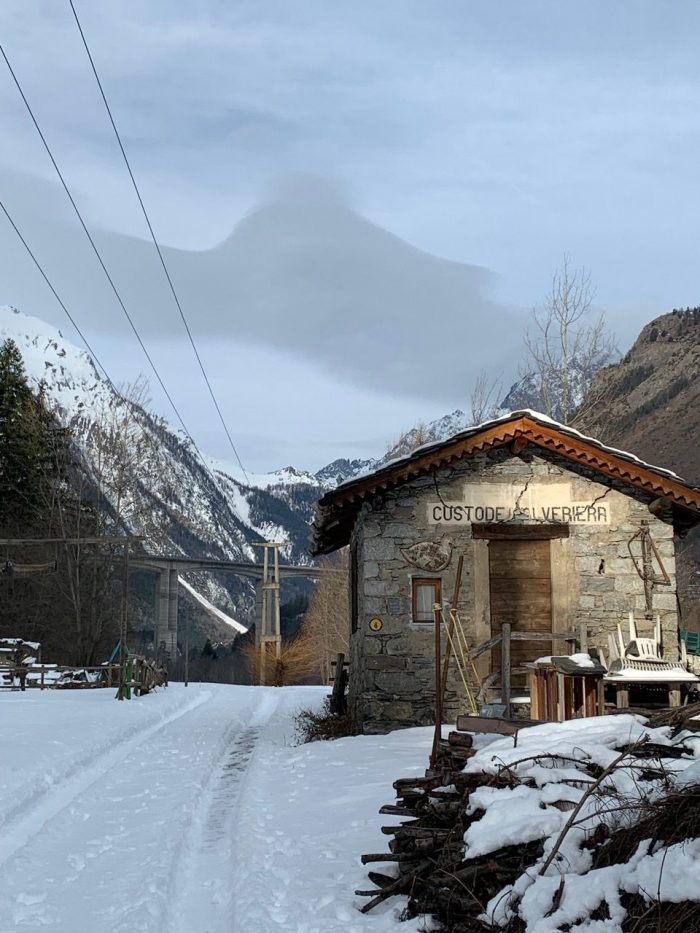 We could have stayed for a happy hour aperitivo included in the rate of the ticket, but we thought it was better to get back home as we still needed to take Ozzy out for his evening out and then drive to Pont Suaz, just out of Aosta, to meet our friends for dinner at the favourite restaurant for our kids – Millenium. We had a lovely dinner, hearing the adventures of the group in Pila and counting our own. Then we had to come back home, so half an hour to come back in a dark route, but if you know how not to speed (as there are speed cameras in each little town), you are fine!
The following day it was a beautiful bluebird day, and we went as usual to take Ozzy for his long walk and run in the woods, and when we came back, we went to Courmayeur. Again, we went to Dolonne and up the cablecar. From the top, we skied down to Pra Neyron and from there we went down, up the little Chécrouit cabin and we started doing some laps on the front runs. We've tried to do the Youla tin can cable car- it literally looks like that, which takes you to what it looks high mountain on top, with spectacular views and usually amazing snow. The fact that there is only two of these tin cable cars that take around 18 people at the same time, means that when there are queues, you have to wait a lot, and my boys were not ready to sacrifice time skiing for that. So we let it go…supposedly next year this lift will be changed- we'll see what happens, as all resorts had to close early due to COVID19 a couple of weeks after we've visited, so many of these infrastructure expenditures might be paused in the ski resorts around the world.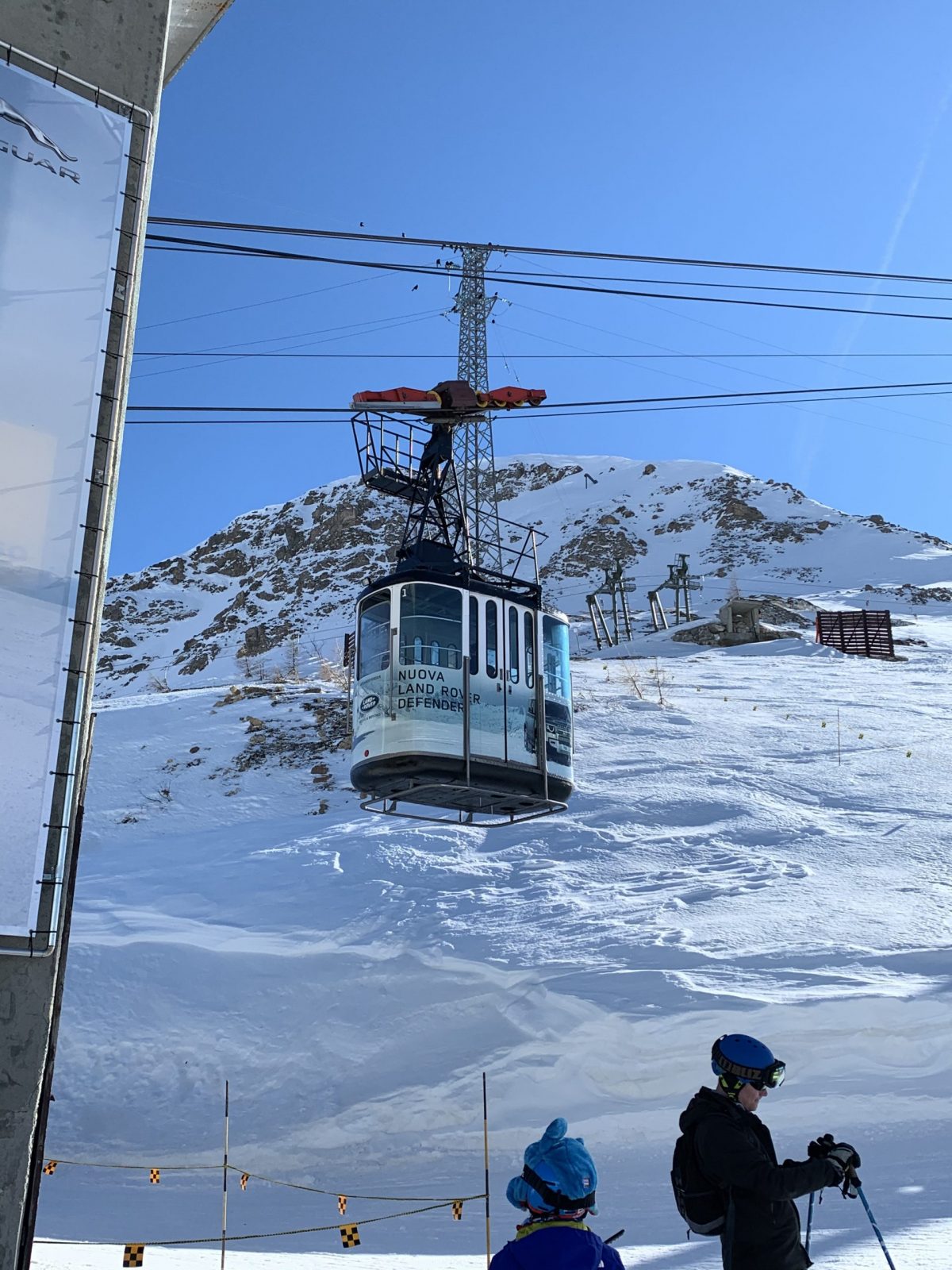 We just did some laps on the front, alternating the Chécrouit cable car and the Aretú chairlift. We went also down to Gabba and it was pretty icy at spots, but being careful, we were fine.
We've stopped for a hot chocolate at Chez Croux and then we've thought we could do another quick Gabba and back and then come down the front. But when we went down, the Gabba chairlift was closed, so we needed to go the mogul-cut Internationale. As we had no chance, we did that, but it was difficult on the icy patches as there were people stopped all over the piste… I have told a couple of people not to stop just beside an icy patch because somebody was going to run over them… I barely could turn, I even slid like 50 meters down the mountain as there was nothing to grab my edges… Finally, we could get down and ski all the way down to the Zerotta lift. This was just in time the lift closed and our only option would have been to climb up- I guess that you have to do puppy eyes to any liftie to get a ride on the snowmobile, but I would not chance it! The Zerotta lift is a quick one, maybe too quick to admire the majestic views you have on the Val Veny area of Courmayeur! You are really within the mountains and all the peaks are so impressive!
We had a chance to have a quick macchiato at Christiana before taking the cablecar back to Dolonne and our car. We had another quiet night.
The next morning we've repeated our morning walking with Ozzy, which I love doing. I kind of like having a bit of time to walk in the mountains and enjoy the grandness of the landscape, and then have time to ski in the afternoon.
We went that afternoon again to Pila, drove 30' to the parking lot of the Pila cablecar and then took the gondola 18' up to the top. We did not find our friends, and the weather was lovely, so we just dedicated to do laps on the pistes 2, 3 and 4.
When we've finished, we went back again to the little bar where we met everyone in the après-ski. It was the last evening for everyone. We still had one more day ahead!
We've said goodbye, went back for Ozzy's time out, and then got showered and changed and ready to go out. We made reservations for the Chalet Proment in Val Ferret. We went then towards Courmayeur, continued to Entreves, then La Palud and we've followed the road pretty much to the end of where you can drive by car in Val Ferret. In an intimate setting, the Chalet Proment was full that night. We really had a lovely meal there and then we were ready to drive back home and go to sleep.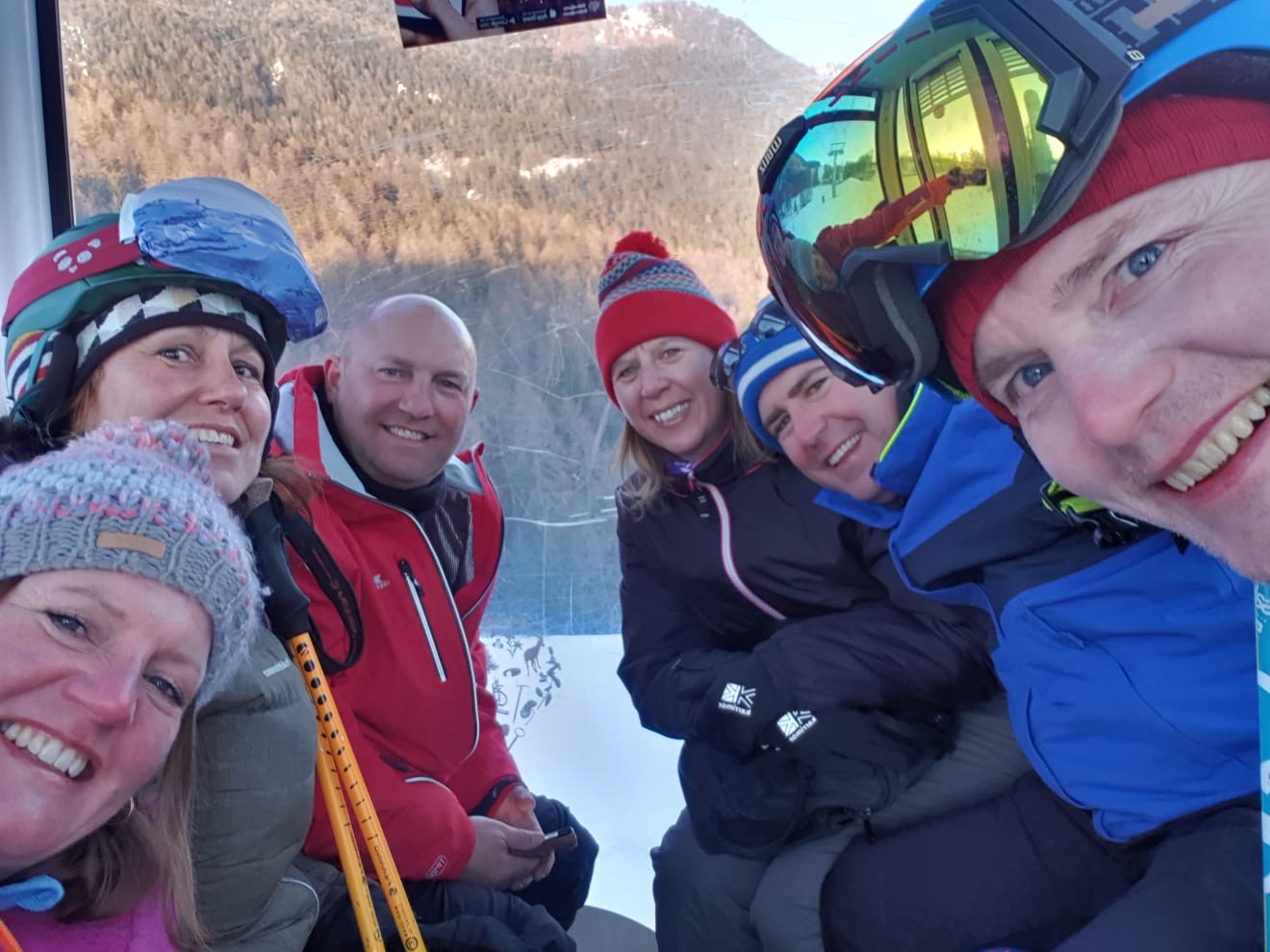 Saturday came by and the weather was lovely. We took Ozzy for a walk and I was thinking of going again to La Thuile, as weekends tend to be not so busy there. But my youngest was still under the weather, so I've thought we needed to get the apartment ready for guests coming after us the next day, and we could just take it easy. We went out in the car with Ozzy and I've showed my husband and boys all the locations where I went with my mum the past October to see which home we were going to buy in the area. All locations were really beautiful and in hindsight I was spoilt for choice! We went to Lavancher, La Ruine and La Salle and up the sunny plateau of La Salle. In La Salle we've stopped, we went up for a coffee, but all was closed as it was siesta time, and we sat down in the small amphitheatre on the main piazza of the town. There we tired-out Ozzy throwing him the ball down the set of stairs, so much, that we could go to the local bar for a coffee and a drink without him complaining – he was completely out!
That night we went back to Restaurant La Locanda for a lovely dinner and back to sleep. The next morning, we needed to be out by 9 AM and back in the road.
Our driving back that day was very good, no traffic on the road, and we made it in good timing to go to Reims. We went as usual to the Novotel Suites. The hotel is pretty well located, by the railway, 15' walk from the main avenue where all restaurants are. The only thing I don't like, is that this hotel has no restaurant inside. They have a fridge with some food for microwave, and it has also a restaurant just across, but not open on Sundays. The next nearby restaurant is more a chicken chippy shop… if not you have to go into town.
Then we drove swiftly the next midday to the Eurotunnel, checked Ozzy so we could get back home. I was thinking that in April we were going to be back, and maybe in May…now I am contemplating, that if lucky, we'll be back in July…. Can't wait!
You can read how to buy your home in the Alps, my personal experience here.
You can check our Must-Read guide to Courmayeur here, as well as check the foodie-guide for on-mountain dining at the resort.
You can search for your own accommodation in the snow for your next ski holiday through our Accommodation Search tab. Or if looking to stay in the heart of the Mont Blanc Valley in the Aosta Valley, check Il Coure della Valdigne review here. This is our own family home in the mountains, that I am renting out when not using, you can always write me a private message if interested to info@the-ski-guru.com
You can book directly through Airbnb  through this link
If you want to take your family skiing and you don't know where to start, read here. And search for your ski transfers from all airports to the Mountains here. And for those that are like me, that are lazy to cook, you can get your food, even gourmet mountain food delivered to your home with Huski.
If renting equipment (skis or snowboards)  check our agreement with Skiset– you can get up to 50% off ski or snowboard rental rates. I have been using them for years every year when I go to America  and Europe and they are great!
You can start thinking about your trip, by reading the articles on the Planning your Ski Trip tab.  Or how to pack for your family ski trip.  If taking your furry friend abroad to the continent, read about the new Pet Travel Scheme update from DEFRA. Self-drive skiers also need to plan for Brexit. Check out our tips for driving to the mountains.  If flying and renting a car in Europe, beware of the extra charges they will pass to you if you want winter tyres, snow chains or ski racks. If driving, check the winter tyres news for Europe and North America. You can see how our last family ski holiday was not as expected, even though one plans it to be a success, but how we could do the most of it. If you want to get better before getting to your next ski holiday, here is a quick guide to indoor skiing and dry slopes in the UK. You can also read our week in the mountains during our summer holidays in Courmayeur.
Featured Image: Our half term ski-safari holiday based in the Valdigne of Aosta Valley- Courmayeur, Pila and La Thuile. The boys happy after a great ski day.
All photos copyright The-Ski-Guru.
Please follow and like us: