My Voucher Codes put together a ranking of the best European ski resorts 2018   sorting the 55 largest ski resorts in Europe from bigger to smaller, with the things that matter the most of most skiers – from the variety of slopes to the price of the six-day ski pass.
Their verdict is that if you are a thrill seeker, you should head to Les 4 Vallées where you can get over 100 km of back runs. On the other hand, if you are a beginner, the 312 km of Les 3 Vallées will suit any first timer.
The top 10 resorts ranked are:
Les 3 Vallées – France: With 600 km of slopes, counting 312 km of blue slopes, 216 of of red slopes and 72 km of black slopes. The ski pass costs EUR 306 and it had a snowfall of 412.5 cm in the 2017-18 ski season.
Les Portes du Soleil – France/Switzerland- landed in number two of this ranking: with 580 km of slopes (310 km blue, 210 km red and 60 km black) – a ski pass of EUR 265 and a snowfall of 332.6 cm for the past season.
4 Vallées Switzerland- Offers 412 km (107 km blue slopes; 202 km red slopes and 103 km black slopes). The ski pass costs EUR 312 and last season it got 453 cm of snowfall.
Via Lattea (Italy/France), it has 400 km of slopes (96 km blue slopes, 220 km red slopes and 84 km black slopes). The ski pass costs EUR 196 and last season it had 275.5 cm snowfall.
Cervinia/Zermatt (Italy/Switzerland), with a combined area of 322 km, (75 km blue slopes, 220 km red slopes and 27 km black slopes) and a six- days ski pass of EUR 250, it had a snowfall of 533.5 cm. (** note from The-Ski-Guru: the rate of the pass is different if purchasing in Cervinia than if purchased in Zermatt- however, you need to purchase the lift wherever you will start skiing to be valid!)

Les Sybelles (France), it has an area of 310 km (53 km blue slopes, 239 km red slopes and 18.5 km of black slopes), a ski pass of EUR 223 and 255 cm snowfall last year.

Ski Arlberg (Austria)- it offers 306 km of slopes (132 km blue slopes, 123 km red slopes and 51 km black slopes). Its ski pass goes for EUR 289 for six days and last season they had 264.6 cm snowfall.
Val d'Isère, (France): it has 300 km of slopes (170 km blue slopes, 78 km red slopes and 52 km black slopes), a ski pass for 6 days goes for EUR 294 and it had 682 cm snow last season.
SkiWelt –(Austria) – it has 284 km of slopes (122 km blue slopes, 129 km red slopes and 33 km black slopes). Its pass for 6 days goes for EUR 249 and had 3 cm the past season
Saalbach (Austria), it offers 270 m slopes (140 km blue slopes, 112 km red slopes and 18 km black slopes). Its ski pass goes for EUR 263 and the last season it had 375 cm snow.
Le Grand Massif, (France) – offers 265 km of slopes (135 km blue slopes, 95 km red slopes and 35 km black slopes) – its's ski pass for 6 days goes for EUR 246 and last season they had 434.3 cm snowfall.
Saint-Gervais (France) – with 263 km to offer (98 km blue runs, 134 km red runs and 31 km black runs), a ski pass that goes for EUR 241 for 6 days and 232.5 cm snowfall last season.
Serre Chevalier (France) – offers 250 km of pistes (138 km blue runs, 80 km red runs and 32.5 km black runs). Its pass goes for EUR 259 and last season they had 351 cm snowfall.
Alpe d'Huez (France) – 0ffers 250 km slopes (70 km blue runs, 130 km red runs and 50 km black runs). The ski pass for six days goes for EUR 267 and the last season they had 266 cm snowfall.
Silvretta Arena (Austria/Switzerland) – offers 239 km slopes (47 km blue runs, 143 km red runs and 49 km black runs), a ski pass for EUR 257, and last year it had 397 cm snowfall.
Arosa Lenzerheide (Switerland), offers 225 km (110 km blue slopes, 87 km of red slopes and 28 km of black slopes). The ski pass goes for EUR 301 and last season they've got 405 cm snowfall.
La Plagne (Paradiski) – (France) – offers 225 km slopes, (139 km blue slopes, 59 km red slopes and 27 km black slopes). Its ski pass goes for EUR 305 and its snowfall last season was of 782 cm.
Grandvalira (Andorra)- offers 210 km of slopes (100 km blue slopes, 77 km red slopes and 33 km black slopes). It's pass for 6 days goes for EUR 265 and last season it got 322 cm snow.
Les 2 Alpes (France) offers 200 km slopes (110 km blue slopes, 56 km red slopes and 34 km black slopes. The ski pass costs EUR 255 and last year they've got 258 cm of snowfall.
Peisey & Vallandry (Paradiski) France – offers 200 km slopes (104 km blue slopes, 70 km red slopes and 26 km black slopes). The ski pass goes for EUR 269 and last year the snowfall was of 294 cm.

Serfaus-Fiss-Ladis, Austria

Espace Diamant, France
LAAX, Switzerland
KitzSki Austria
Vars, France
Espace Lumière, France
Val Gardena, Italy
Le Grand Domaine, France
Baqueira/Beret, Spain
Engadin St Moritz, Switzerland
Madonna di Campiglio, Italy
Valloire-Galibier, France
Espace San Bernardo, France, Italy
Sölden, Austria
Zillertal Arena, Austria
Alp 2500, Spain
Crans-Montana, Switzerland
Mayrhofen, Austria
Formigal, Spain
Auron, France
Monterosa Ski, Italy
Alta Badia, Italy
Val Cenis, France
Espace Villard Corrençon, France
La Clusaz, France
Schladming-Dachstein, Austria
Hochkönig, Ausria
Snow Space, Salzburg, Austria
Corvatsch, Switzerland
Cortina d'Ampezzo, Italy
Obersaxen-Mundaun, Switzerland
Les 7 Laux, France
Les Contamines, France
Isola 2000, France
Kronplatz, Italy.
You can see the detail of these last 35 resorts in a chart  at the My Voucher Codes website here.
Bringing your pup along for the adventure? Learn more about flying with an ESA.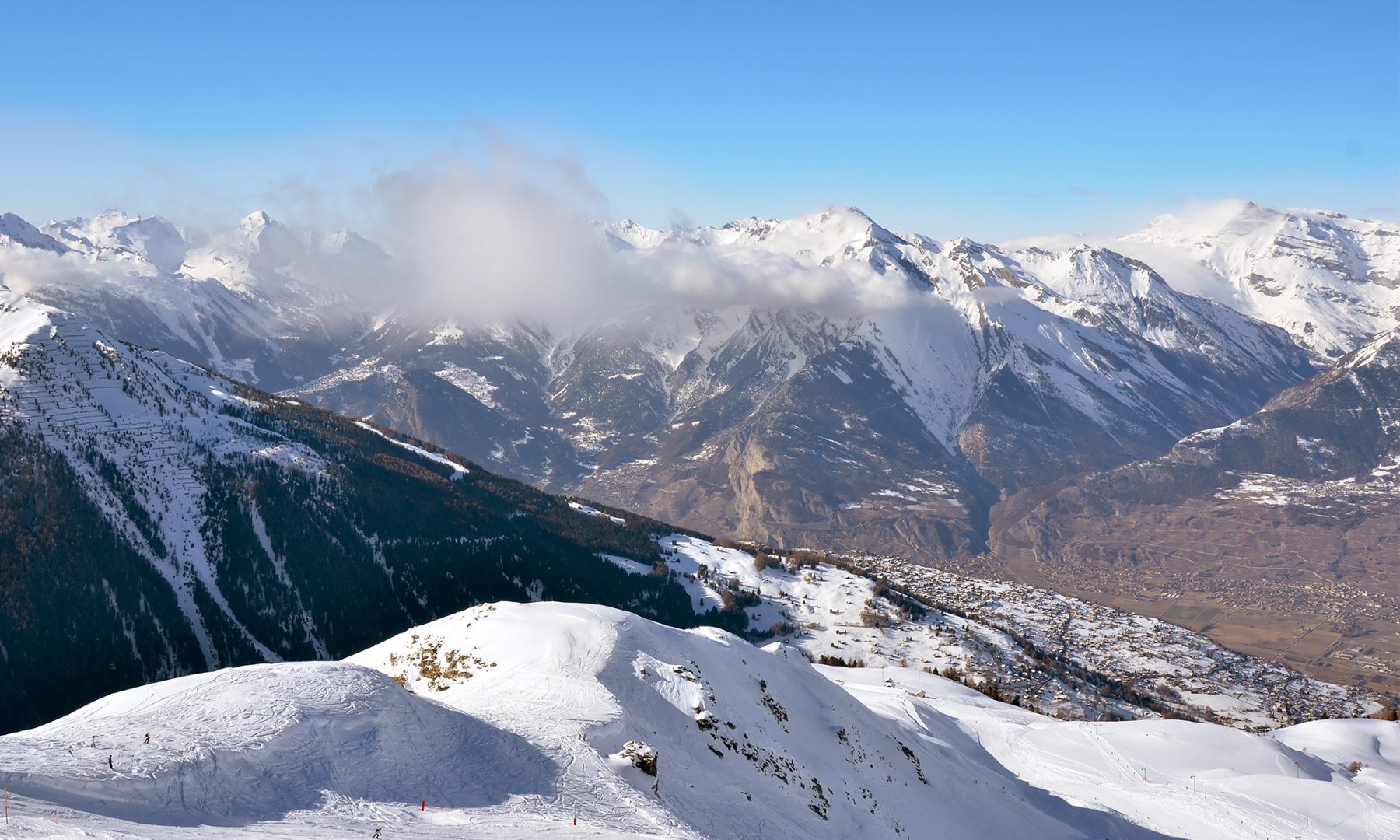 The-Ski-Guru TRAVEL can organise your bespoke ski trip to the Americas, Alps or Japan, including for those going from Britain to Europe, booking your Eurotunnel trip, and for all trips: lodging, lift tickets, rentals, ski school, and all you need for an excellent vacation. Go to https://www.the-ski-guru.com/travel and upload your information – this page will be updated soon with more travel ideas.
You can start thinking about your trip, by reading the articles on the Planning your Ski Trip tab.  Or how to pack for your family ski trip.  If taking your furry friend abroad to the continent, read about the new Pet Travel Scheme update from DEFRA. Or our last news on equipment as seen at the London Ski Show. Also, the new range of skis of Black Crows, one of our favourite brands. Lots of snow makes you wonder how the resorts deal with the avalanche danger. Here you can read the interview to Coco Torres, former Head of Operations of Las Leñas, in Argentina, as how they dealt with avalanches at the resort. 
Or perhaps you may choose to read the Ski Resort News, Ski Passes News, and the Must-Read Guides to Lech,  Zermatt,  Courmayeur, Val di Fiemme and Crans-Montana. Coming soon will be the guide to St Anton. Or  watch an amazing heli flight over the Mont Blanc Massif. Also see tips on how not to be scammed when booking a ski chalet.
You can also read what's new at Les Trois Vallées and the last article on what is new at the Tirol ski areas,  in 3 Zinnen Dolomites ,  in Adelboden, Lenk and Kandertal, in Gstaad, in Chamonix,  in Georgia's Gudauri Resort and in the Skicircus Saalbach Hinterglemm Leogang Fieberbrunn. And how the US Ski Team has chosen Alpe Cimbra to train for the following four ski seasons as their European home. And Saalbach is getting ready for the Ski World Cup.
Or check how Cairngorm Mountain might not run its funicular this coming season and how that can affect the region. And the terrible storms and gails that provoked havoc to Trentino Alto-Adige and Belluno provinces in Northern Italy.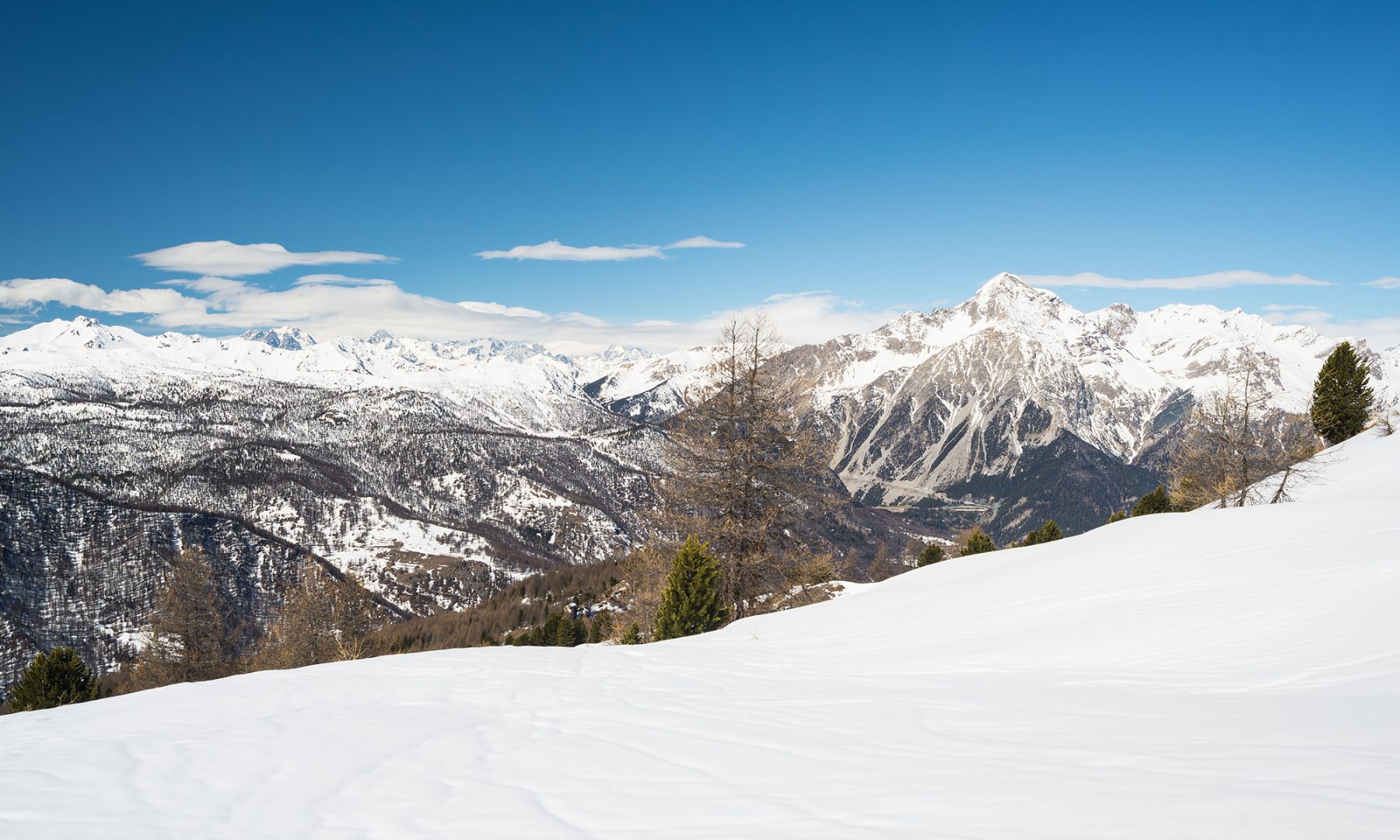 Thankfully Val di Fassa is ready for opening December 6 as stated here. And the roof of the Rifugio Comici has been fixed in no time and is ready for the start of the ski season in Val Gardena on 6th December. Sudtirol ski areas are ready to start soon and their famous Christmas markets will kick off too. And Cortina D'Ampezzo is getting ready for this winter and the 2021 World Ski Championships. 
Also, you can read how Grandvalira will be staying together as one lift ticket company and how they are adding Ordino Arcalis to  this offer. And also read how someone tried to sabotage some lifts in Vallnord's Pal Arinsal.  Or read about the latest investments in Whistler Blackcomb. Or see how Taos is going against the industry trend, and instead of merging with the two biggest oligopolies in skiing at the moment, it goes and buys an airline to get more bums in resort. Or how Jackson Hole is appealing to families and beginners – it is not only a resort for expert skiers anymore. Another great area for families is Stubaital in the Tirol. Or read how a group of experienced industry insiders got together to purchase Tamarack Resort. And how Peak Resorts finalised the acquisition of the resorts of Snow Time.
If you want to salivate and think of snow, see our snow report from last weekend here. Or see how Aspen Snowmass has started its snowmaking operation.  Aspen Mountain has already opened, as well as Snowmass Mountain has opened on Thanksgiving day. Sierra Nevada has also opened this weekend with the best snow base ever in its history. The Sun Up and Sun Down Back Bowls from Vail have opened as well, being the third time in this decade that they could open so early. Also read how one employee of Aspen Ski Co got caught in an avalanche but got out unscathed while scouting terrain for the Aspen Mountain Powder Tours. Or how the a gondola of the new American Eagle lift from Copper Mountain crashed into the snow in a trial run. The resort confirmed that the chondola will be fixed before it's opening day.
You can keep up to date on how are the sales for the EPIC and IKON passes are doing here. Read how Emma, the first Digital Mountain Assistant, is launched in Keystone now and will be rolled to eight other resorts this season. And even read about the new incorporation to the IKON Pass: Valle Nevado. Here is also a post on the South American resorts.  
Or check out how now with the EPIC Pass you can ski in Europe, specifically in Les Trois Vallées and the resorts of Skirama Dolomiti in Trentino's Italy. Or see our review of L'Héliopic Hotel Sweet & Spa if thinking in staying in Chamonix this winter.
Featured Image; Les 3 Vallées in France. The best ranking resort in the My Vouchers code Best European Ski Resorts ranking. My Voucher Codes ranking of the Best European Ski Resorts 2018.
Please follow and like us: