Picture Ski Clothing for Kids – Grows with them!
You know how much it costs skiing and all you need to purchase to get your family kitted to going skiing. Now, you can get some cheap brands that are good enough, or maybe you want to splash out on a good brand. But then your kids grow up too quickly and you have made an investment that is not recovered– unless you have younger siblings to pass the clothes to and take advantage of it!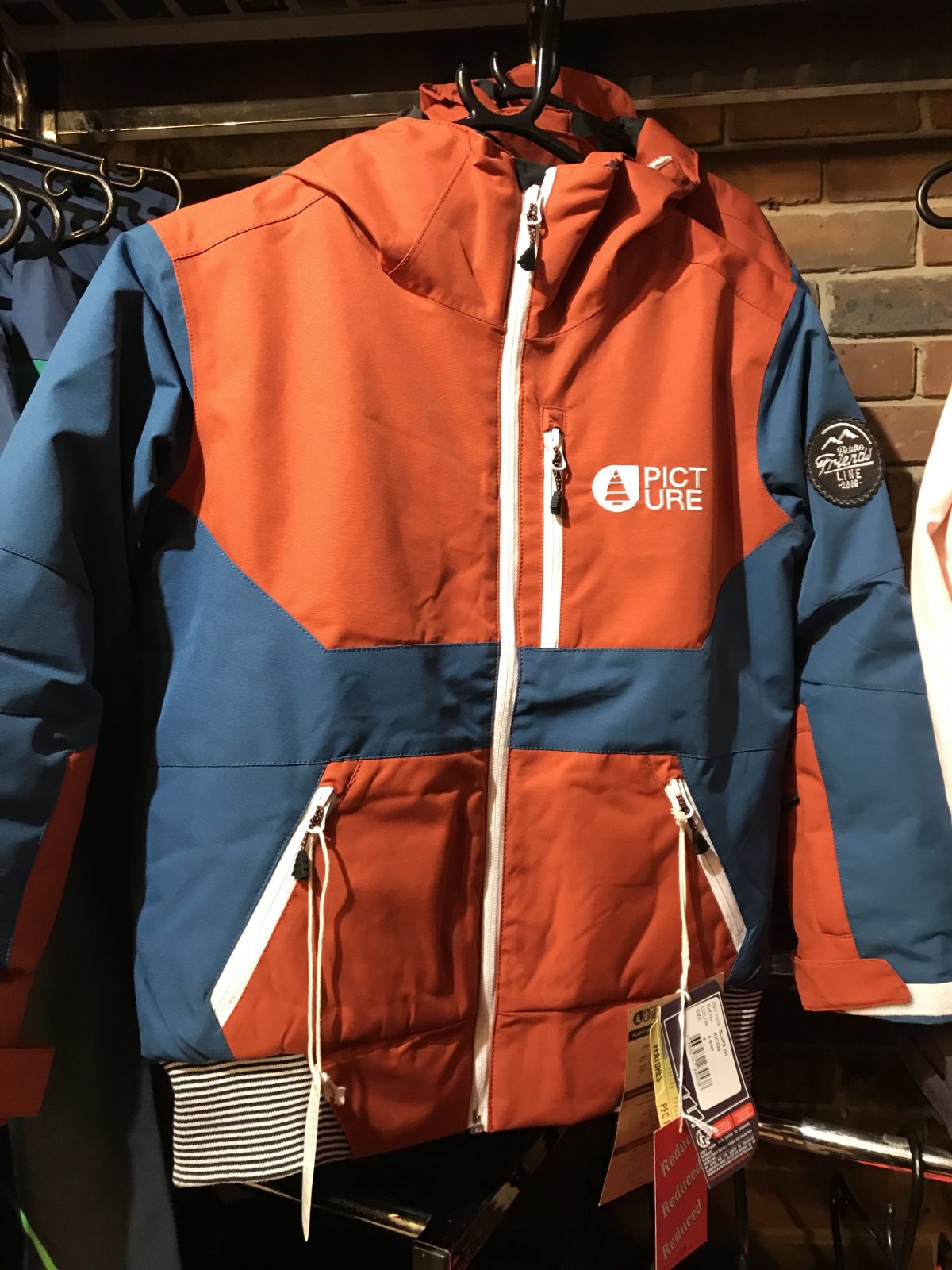 And it is great if you can find some decent brand for your kids, as you want your kid to be warm on the pistes. If you have very cold temperatures and your kid is wet and cold, he can ruin all the family's day out. Skiing is very costly as to let this happen!
I was the other day visiting the dry slope at Chatham Snowsports Center and I pop into the  ski shop, and these jackets from Picture caught my eye.
Picture is a brand that is made of 100% recycled, organic or responsible sourced materials. I like their logo and their idea. They always have vibrant colours. I have not got one jacket nor pants for me yet, but that might happen in the near future.
In the meantime, I was caught by the Slope Model and also by the Leeloo. This shop was showing the Slope Model in a brownish and blue, or two tones of blue.
The Leeloo I liked is blue and orange, and there is a flowery version for girls. They are 10k water resistant and also 10k breathability – keeping your kids warm but not over-heated.
It features a 7/10 heat rating and 80g of insulation. But for me the most important part are the hems which you can extend cutting a coloured thread on the inside, with no need to cut the liner.  This gives more life to the arms of the jacket and same to the legs in the pants. They call it the "Grow with me" system. As a mum of two boys, I think this is brilliant!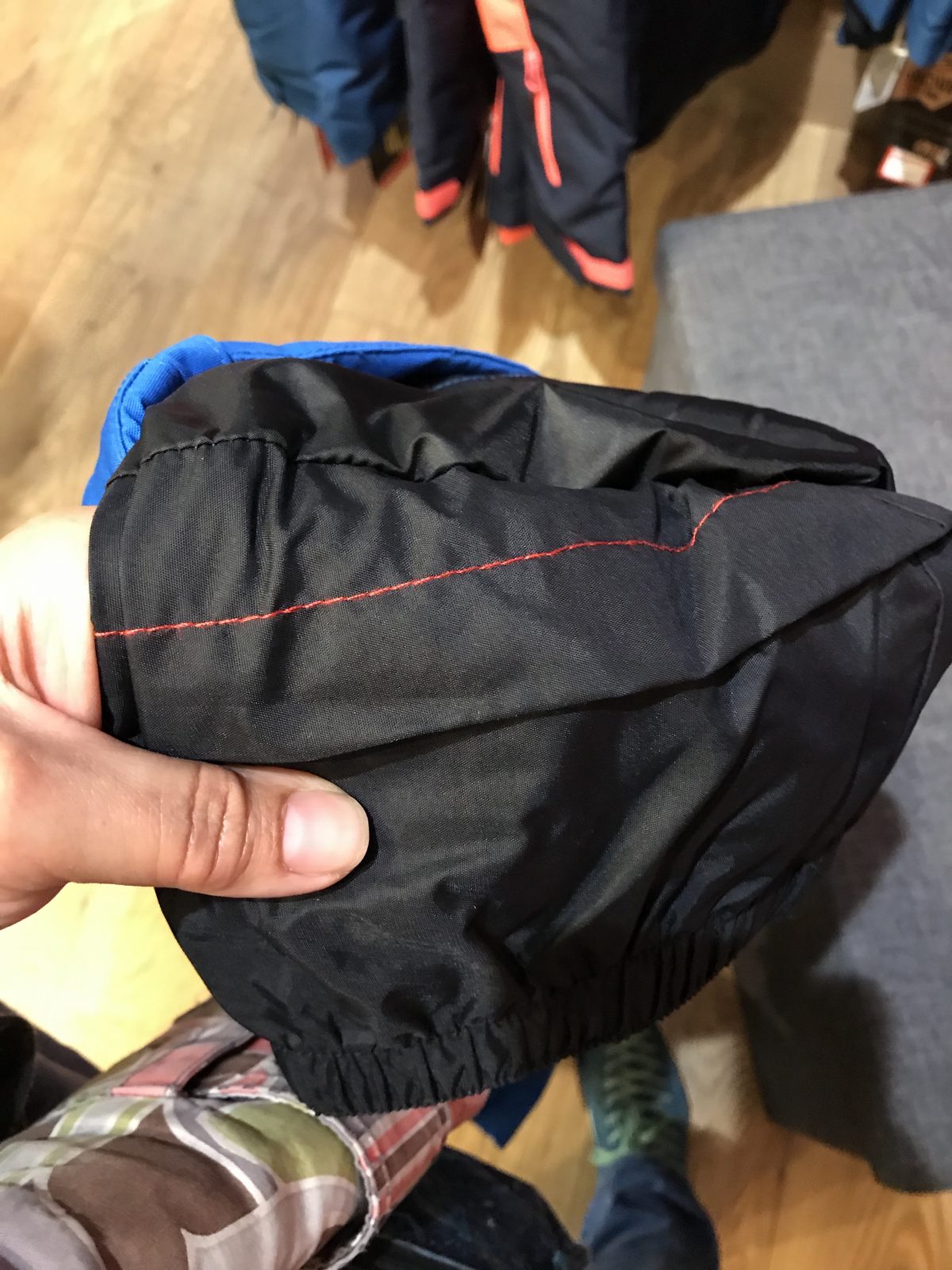 The fabric is made of 49% recycled Polyester and 51% polyester with a PFC free water repellent.
The jacket features a ski pass pocket and Lycra wrists gaiters to keep your kids dry.
More Information:
A retailer that carries Picture Clothing is Absolute Snow 
I went to the shop within Chatham Snowsports Centre, who was carrying also the brand.
Shred-Dog is another brand that sells directly to consumer online that also caters high tech clothing to kids.
You can search for your own accommodation in the snow for your next ski holiday through our Accommodation Search tab.
The-Ski-Guru TRAVEL is a CONCIERGE service that can help you organise your bespoke ski trip to the Americas, Alps or Japan, including for those going from Britain to Europe, helping you book your Eurotunnel trip, and for all trips: lodging, lift tickets, rentals, ski school, and all you need for an excellent vacation. Go to https://www.the-ski-guru.com/travel and upload your information – this page will be updated soon with more travel ideas. Check our amazing Ski Safari in the Dolomites , stay at the San Lorenzo Lodge White Deer in the Val Pusteria of Sudtirol, in the Hotel Petrus in Riscone, for skiing Kronplatz, or check our offer to Obergurgl-Hochgurgl and Sölden to ski with your family. Maybe you want to come on my group to ski with other like-minded skiers in Courmayeur in January 2020, staying at the Gran Baita hotel?
You can start thinking about your trip, by reading the articles on the Planning your Ski Trip tab.  Or how to pack for your family ski trip.  If taking your furry friend abroad to the continent, read about the new Pet Travel Scheme update from DEFRA. Self-drive skiers also need to plan for Brexit. Check out our tips for driving to the mountains.  If flying and renting a car in Europe, beware of the extra charges they will pass to you if you want winter tyres, snow chains or ski racks. If driving, check the winter tyres news for Europe and North America. You can see how our last family ski holiday was not as expected, even though one plans it to be a success, but how we could do the most of it. If you want to get better before getting to your next ski holiday, here is a quick guide to indoor skiing and dry slopes in the UK.
Featured Image: Picture Organic Clothing logo. 
Please follow and like us: