Ski specialist Erna Low sold for undisclosed sum
From TravelMole
Europe's oldest ski company, Erna Low Travel, has been bought by university snowsport specialist NUCO Travel for an undisclosed sum.
The sale comes as Erna Low boss Joanna Yellowlees-Bound retires after 37 years in charge.

Erna Low Travel was founded in 1932 by Erna Low, pioneer of the British ski holiday and creator of the British ski chalet party. It features mainly the French Alps but also sells ski packages to North America and the rest of the world.
Founded in 2012, Cheadle-based NUCO Travel has carried over 130,000 of young skiers in its first seven years and is the UK's leading student ski specialist. It also organises stag, hen and group trips to the French Alps.
Yellowlees-Bound, who has owned Erna Low Travel since Miss Low's retirement in the late 1990's, said: "Just as Erna favoured me to take over her life's work, I am now delighted to pass on the mantle to the next generation, and who better than an innovative and thriving ski company such as NUCO Travel, which I have known since its inception and where I am a minority shareholder.
"With Erna Low Travel managing director Jane Bolton ensuring our values remain a priority, I know the company will continue to blossom as part of the NUCO family."
NUCO MD Danny Nugent added: "I am excited to bring Erna Low which is such a respected family brand, with their experienced and talented team, into the NUCO family. I know both companies will benefit from working together and look forward to ensuring even more snowsports enthusiasts enjoy the very best holidays with us."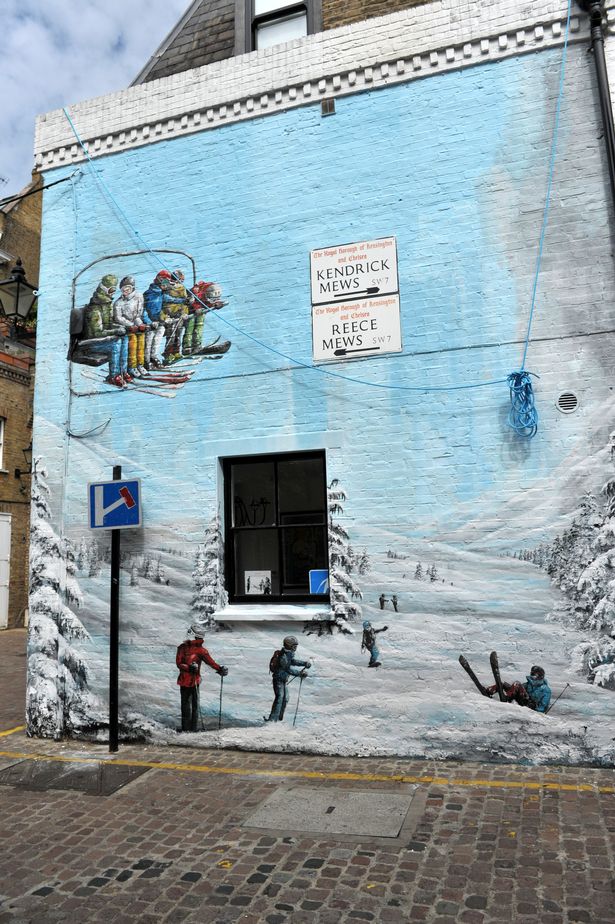 Erna Low will continue to be based in its London offices. Yellowlees-Bound will remain as owner and CEO of Erna Low Property.
More info: TravelMole
We've covered recently when Hotelplan acquired also British tour operator Flexiski.
You can search for your own accommodation in the snow for your next ski holiday through our Accommodation Search tab.
The-Ski-Guru TRAVEL is a CONCIERGE service that can help you organise your bespoke ski trip to the Americas, Alps or Japan, including for those going from Britain to Europe, helping you book your Eurotunnel trip, and for all trips: lodging, lift tickets, rentals, ski school, and all you need for an excellent vacation. Go to https://www.the-ski-guru.com/travel and upload your information – this page will be updated soon with more travel ideas. Check our amazing Ski Safari in the Dolomites , stay at the San Lorenzo Lodge White Deer in the Val Pusteria of Sudtirol, in the Hotel Petrus in Riscone, for skiing Kronplatz, or check our offer to Obergurgl-Hochgurgl and Sölden to ski with your family. Maybe you want to come on my group to ski with other like-minded skiers in Courmayeur in January 2020, staying at the Gran Baita hotel?
You can start thinking about your trip, by reading the articles on the Planning your Ski Trip tab.  Or how to pack for your family ski trip.  If taking your furry friend abroad to the continent, read about the new Pet Travel Scheme update from DEFRA. Self-drive skiers also need to plan for Brexit. Check out our tips for driving to the mountains.  If flying and renting a car in Europe, beware of the extra charges they will pass to you if you want winter tyres, snow chains or ski racks. If driving, check the winter tyres news for Europe and North America. You can see how our last family ski holiday was not as expected, even though one plans it to be a success, but how we could do the most of it. If you want to get better before getting to your next ski holiday, here is a quick guide to indoor skiing and dry slopes in the UK.
Featured Image: Photo: Mike Muller. Unsplash. Ski specialist Erna Low sold for undisclosed sum.
Please follow and like us: