Cortina, an example of resilience in the tourism sector
This article may contain affiliate/compensated links. For full information, please see our disclaimer here.
Cortina's history as a tourism destination is at least 160 years long. In the 1860s, climbers and explorers like Viennese Paul Grohmann started making the Dolomites, and in particular Cortina d'Ampezzo, famous throughout Europe. The British, Austrian and German nobility and high bourgeoisie began flocking to Cortina for their summer holidays, attracted by the beauty of the landscape, the numerous adventure options and the positive effects of fresh air and a pristine environment on their health.
This first golden age of tourism was not to last forever: when the First World War broke out, Cortina d'Ampezzo found itself on the frontline, and when the peace was signed it was passed from Austria to Italy. Europe was not the same as before, the Belle Époque had gone for good and the tough war years had reshaped the interests and values of a poorer population. Nevertheless, the taste for beauty and adventure did not fade. Tourists gradually returned to Cortina, the Italian high society replacing fallen royal families. The 1930s saw the boom of winter tourism, Cortina's success was unrivalled, with 52 hotels hosting over 600,000 overnight stays in 1937, and the town was appointed to host the Winter Olympic Games in 1944.
A few years later, the flourishing tourism economy of Cortina was once again disrupted by war. The town was still able to host the World Ski Championships in 1941, but the 1944 Olympics were cancelled. When the war stopped, the social and economic situation in Europe was catastrophic, and yet tourism in Cortina slowly recovered. In the 1950s, the Italian economic miracle marked the growth of a wealthy middle class, and tourism stopped being an activity only for the ultra-rich. Cortina was fast in reacting, as only two years after the war the destination bid for the 1956 Winter Olympic. This enhanced the phase of renaissance already taking place and gave residents the necessary motivation to keep working and renovating the town. The Games marked Cortina's definite comeback on the international scene and gave it a special place in the hearts and minds of Italians as a dream mountain destination.
Ever since, Cortina's image and tourism sector have reshaped a number of times: from the party town of the 1980s to the place of Italy's jet-set in the early 2000, to a shift back to sports, nature and wellbeing after the crisis of 2009.
In more than one century, mountain tourism transformed from its very foundations, from a summer-only activity for the élites to a mass phenomenon filling up the slopes at the weekend. In an ever-changing environment, throughout two World Wars, the internet revolution, a change of nation and huge social transformations, Cortina has always found a successful way to transform and recover. The golden thread linking these events has been that tough times are able to bring a destination closer together, creating new partnerships, more exchange and greater cooperation among its stakeholders.
Many things may change, but humankind will always be attracted to nature, to beauty, wellbeing and the places that embody those values and are able to reinvent themselves.
Now is the time to dream when we can be back in the mountains. At least, that is what I dream every day. I try to do the best being inside as possible, but I do like to see the webcams of the different resorts, it makes me feel I know what is going on there.
Webcams of Cortina d'Ampezzo: https://www.dolomiti.org/en/cortina/webcam
When ready to travel, here is a pick of hotels to reserve in Cortina:
If you are after the top luxury, I recommend these 5 stars:
Cristallo, a Luxury Collection Resort & Spa, this is a more classic hotel, if you are into that décor.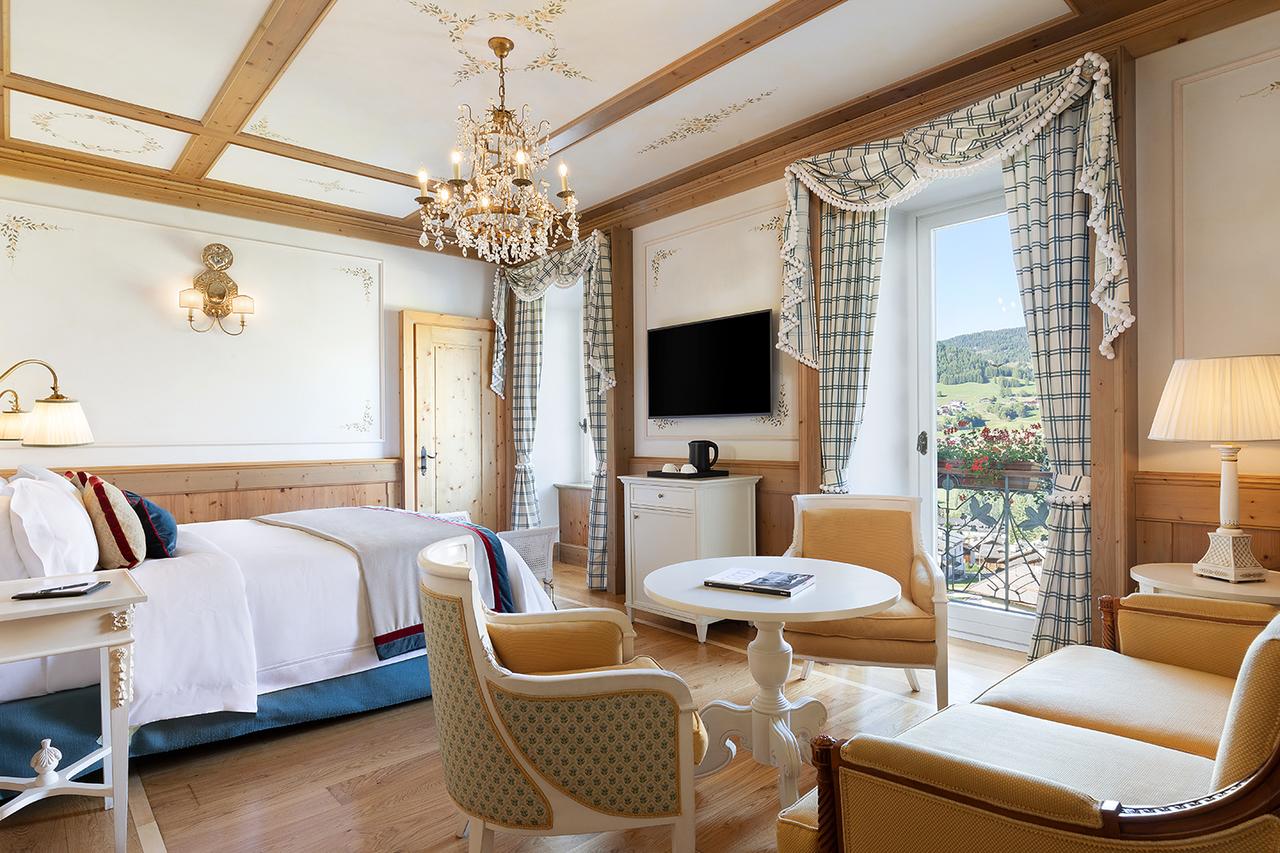 Book the Cristallo, a Luxury Collection Resort & Spa
Grand Hotel Savoia – another traditional 5 stars hotel, this is a bit modernised in terms of décor.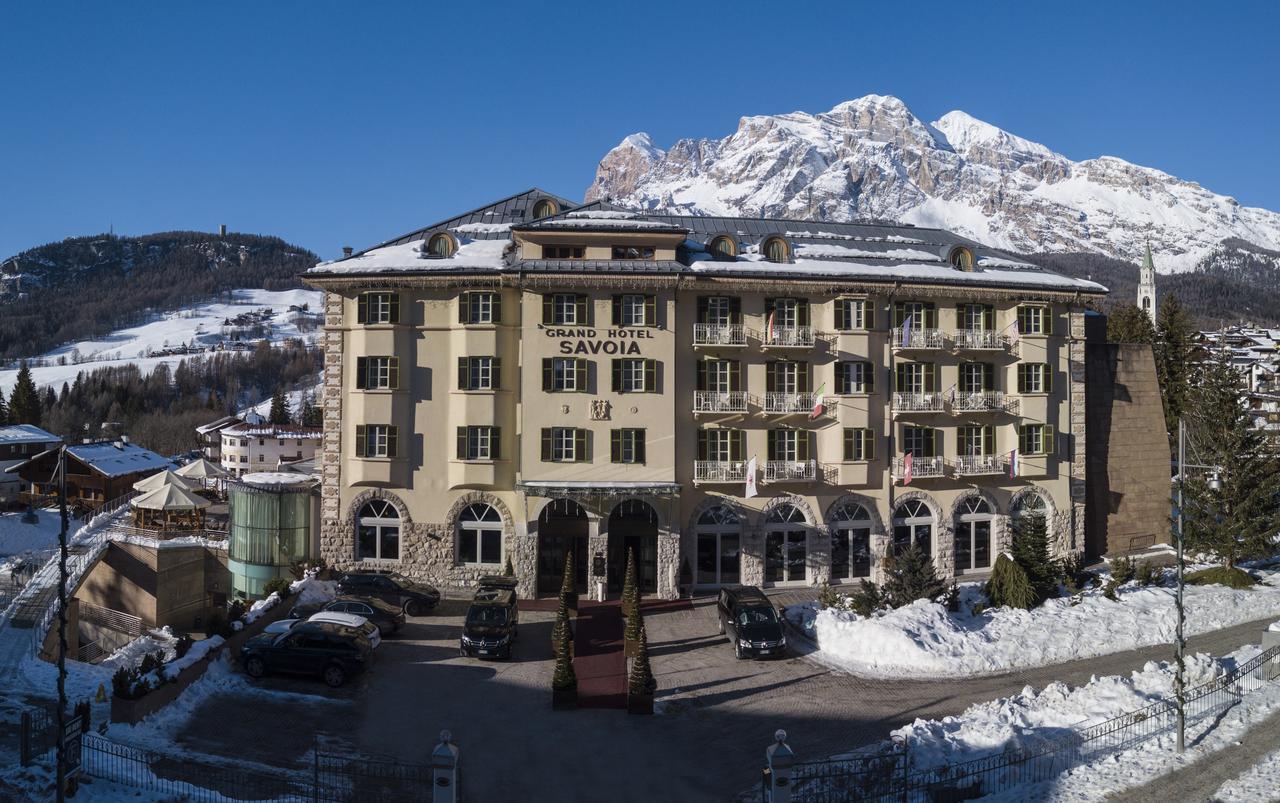 Rosapetra Spa Resort, a very modern yet cozy décor hotel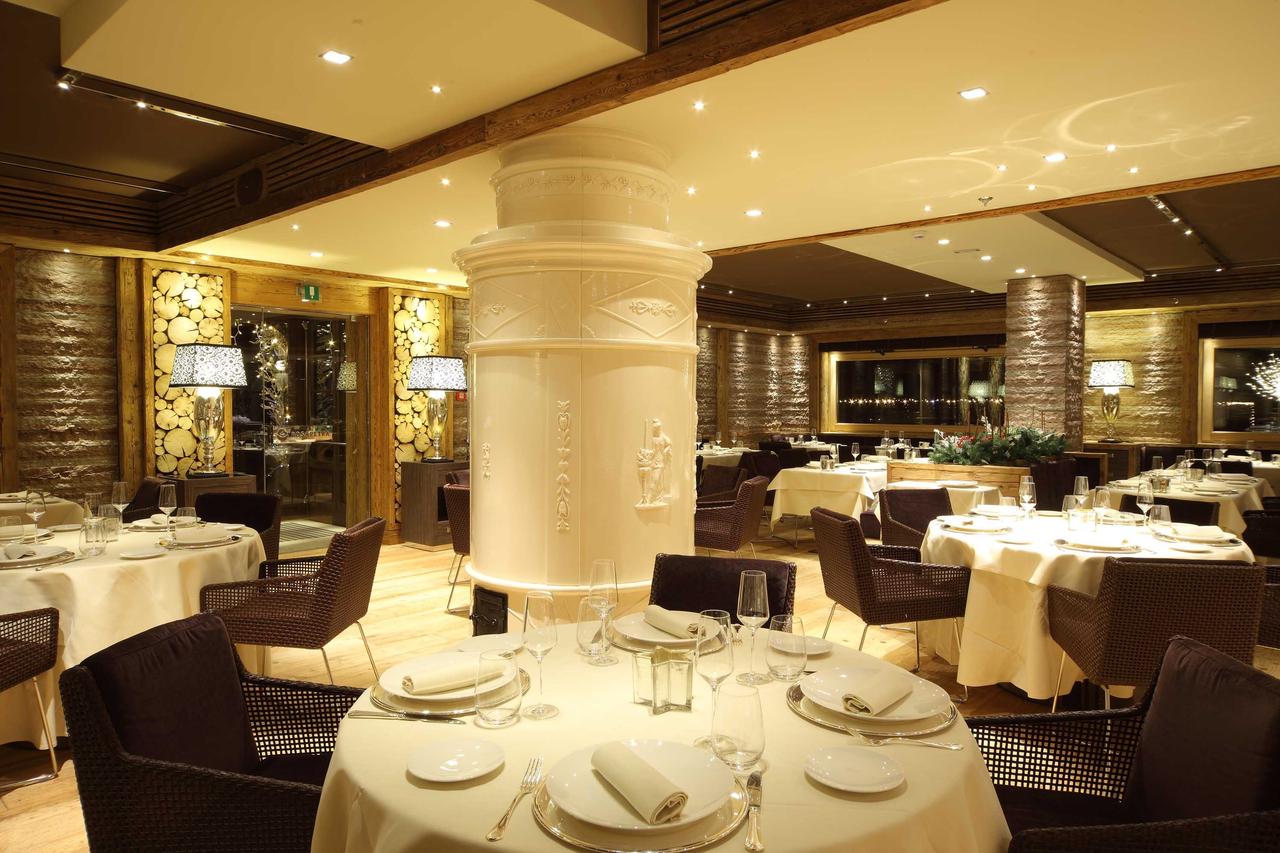 Book the Rosapetra Spa Resort here.
4 Stars:
Faloria Mountain Spa Resort, it just had a refurbishement, I went there prior to this and the hotel was lovely. A bit out of the centre of Cortina, with a free shuttle to the town centre, and magnificent views, a great spa and restaurant.
Book the Faloria Mountain Spa Resort.
Hotel Europa, great location in town, this cozy hotel has great views of the mountains. 600 yards from the Faloria ski lift and 650 yards from the Freccia nel Cielo ski lift. It has a bus 50 yards from the door if you don't fancy walking. Great hotel for couples.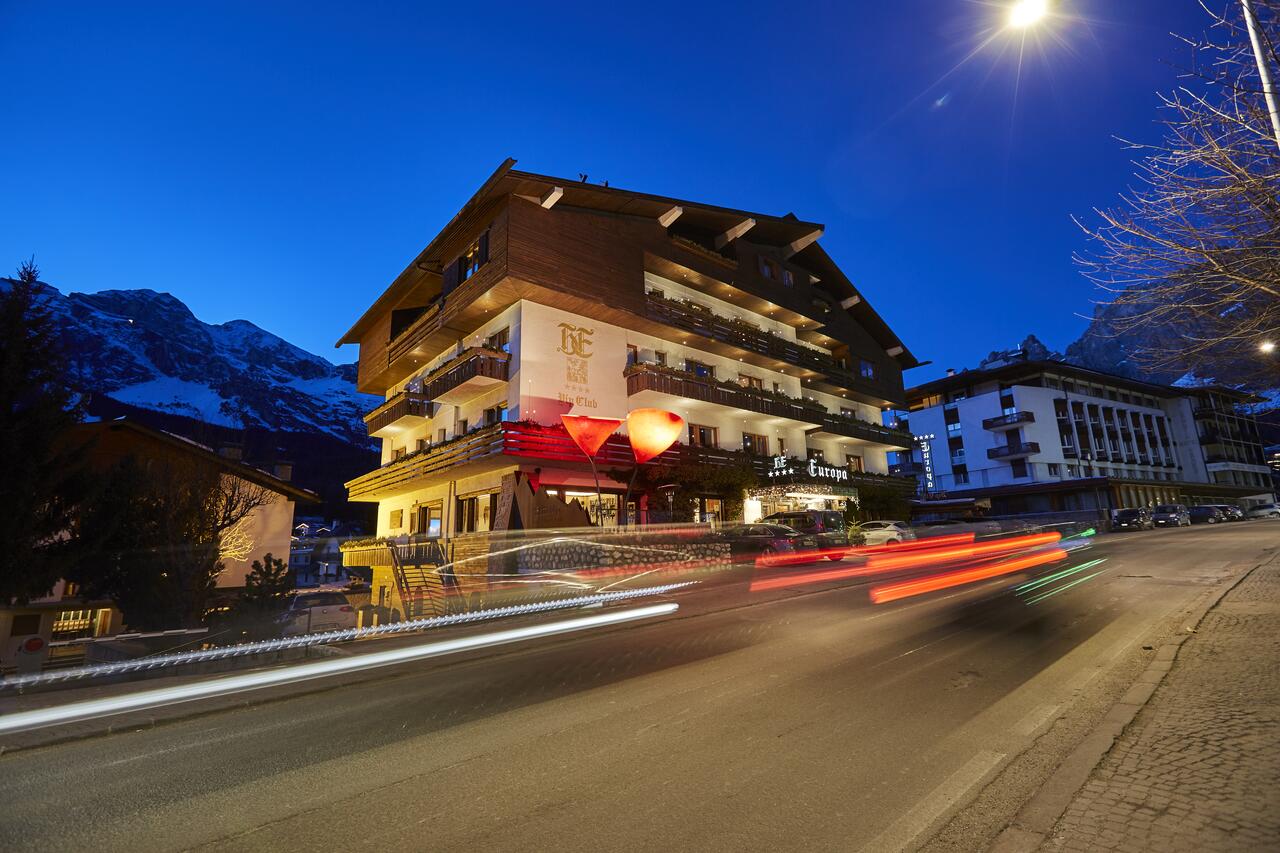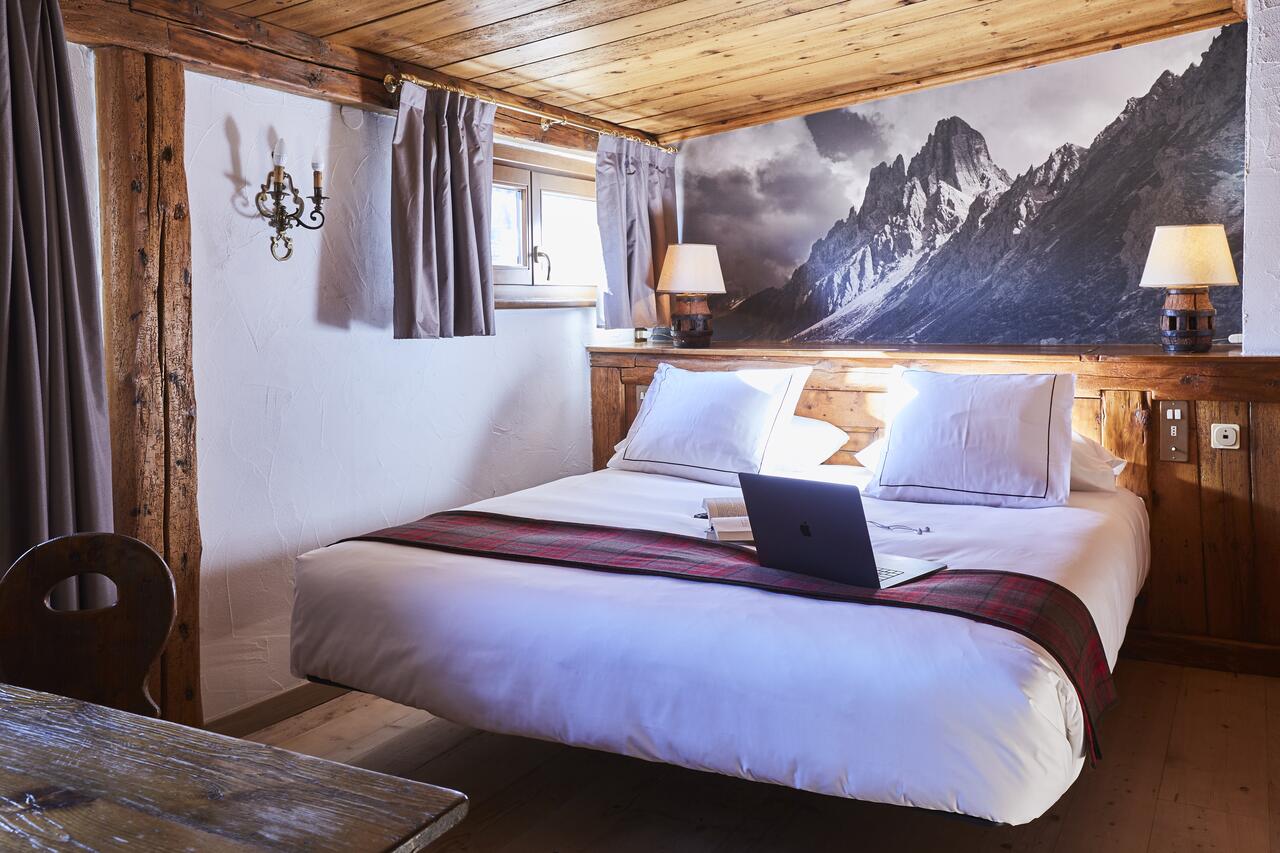 Hotel Cristallino d'Ampezzo, also centrally located with a wellness centre with sauna, Turkish bath, salt cave and sensory showers. It is 8 minutes from Corso Italia and a few yards from the ski bus stop.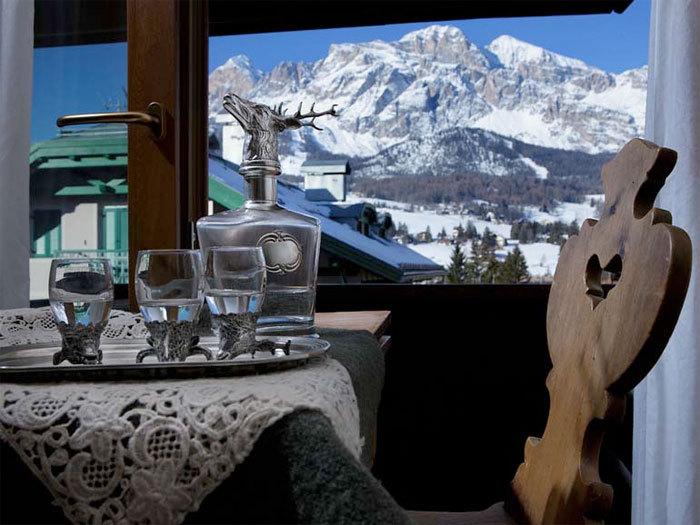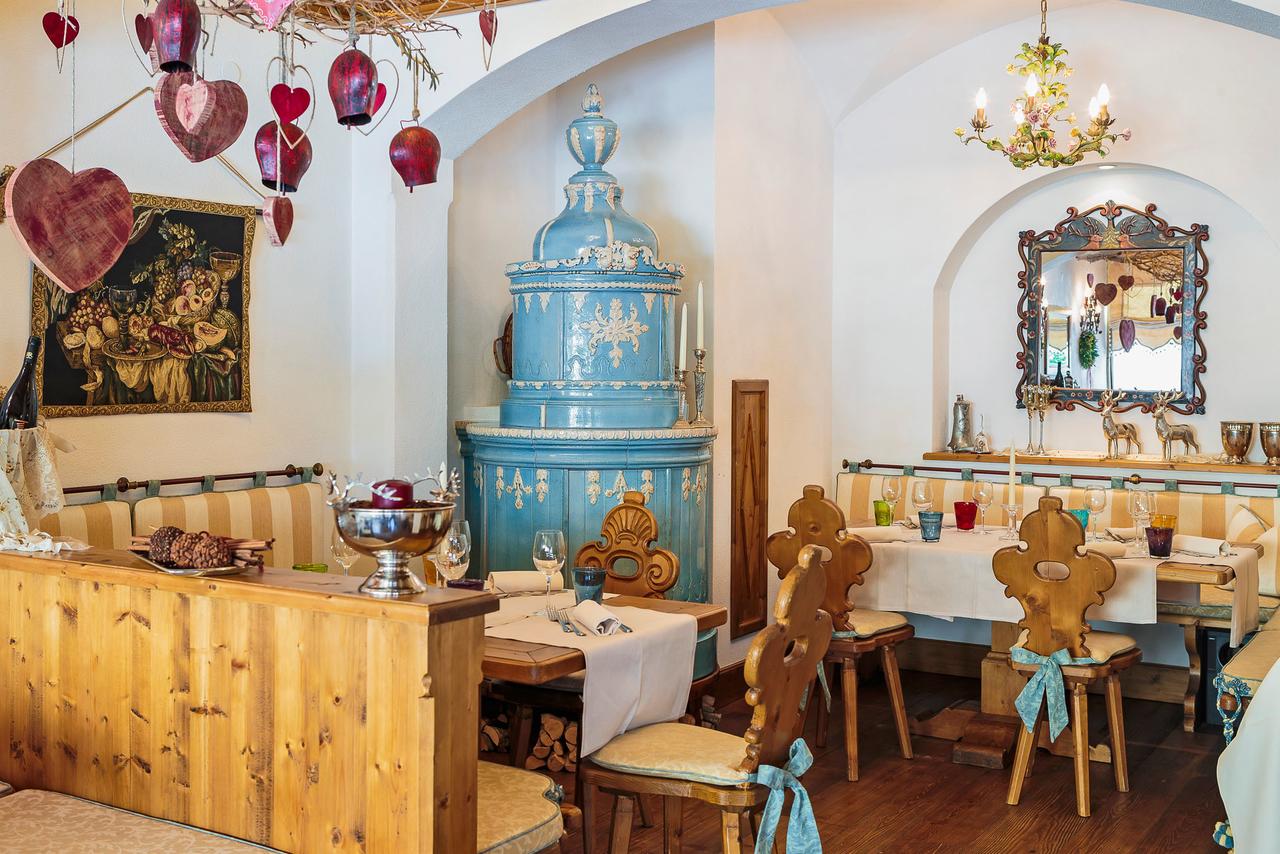 Book Hotel Cristallino d'Ampezzo.
An option for apartments are the 4 stars Savoia Palace, with rustic décor and views of the Cristallo and Tofane Mountains.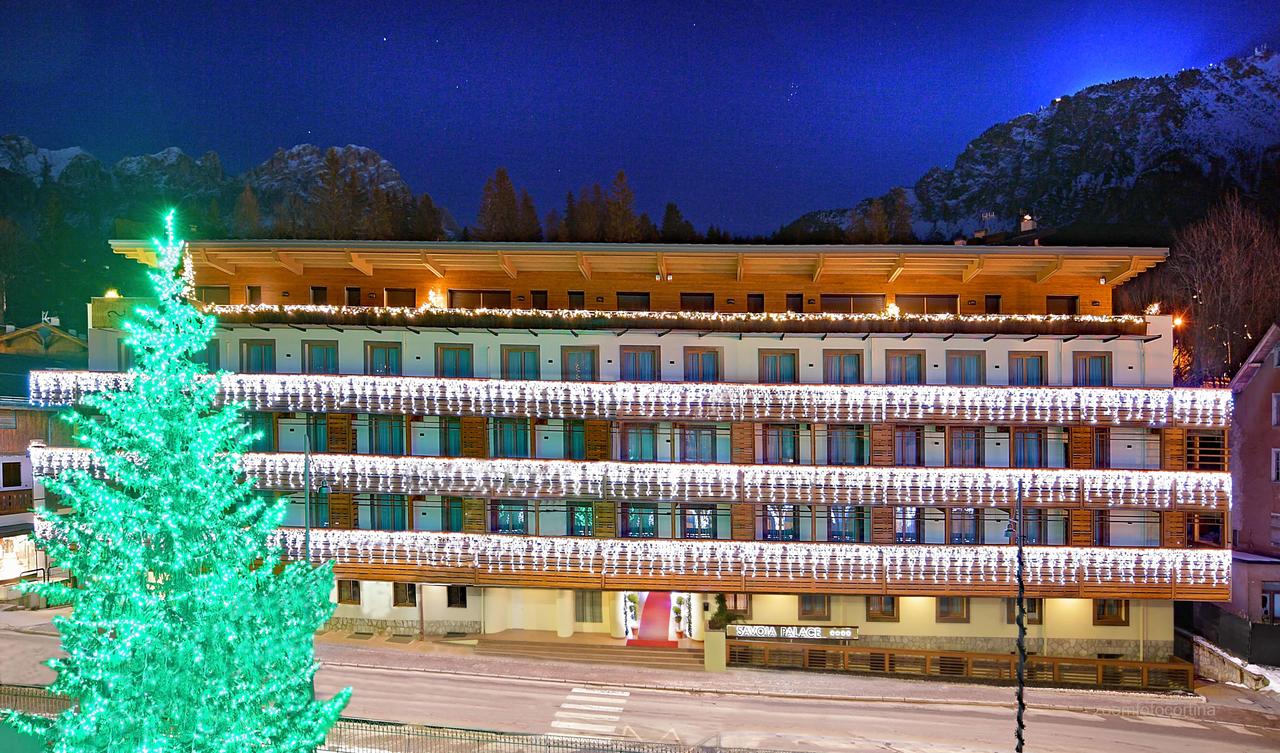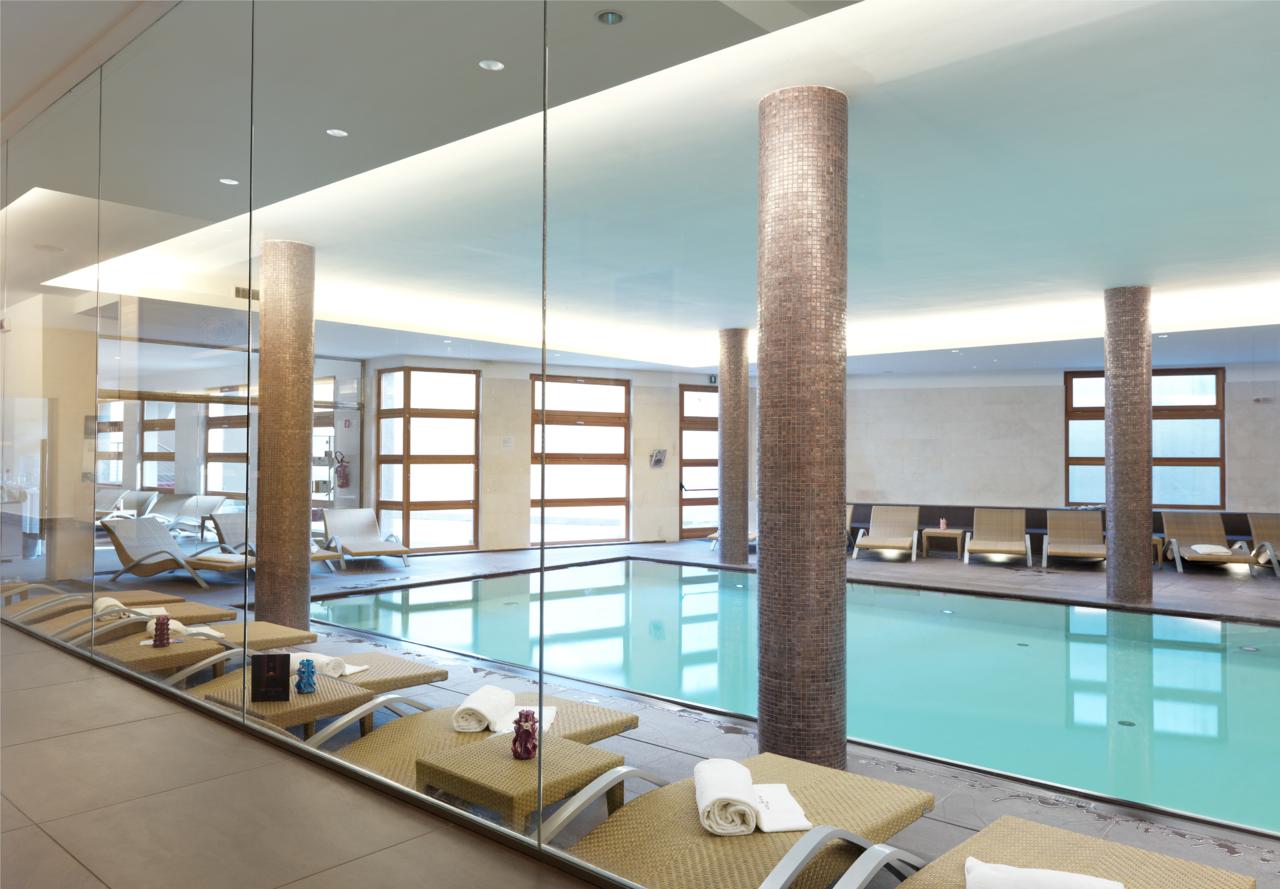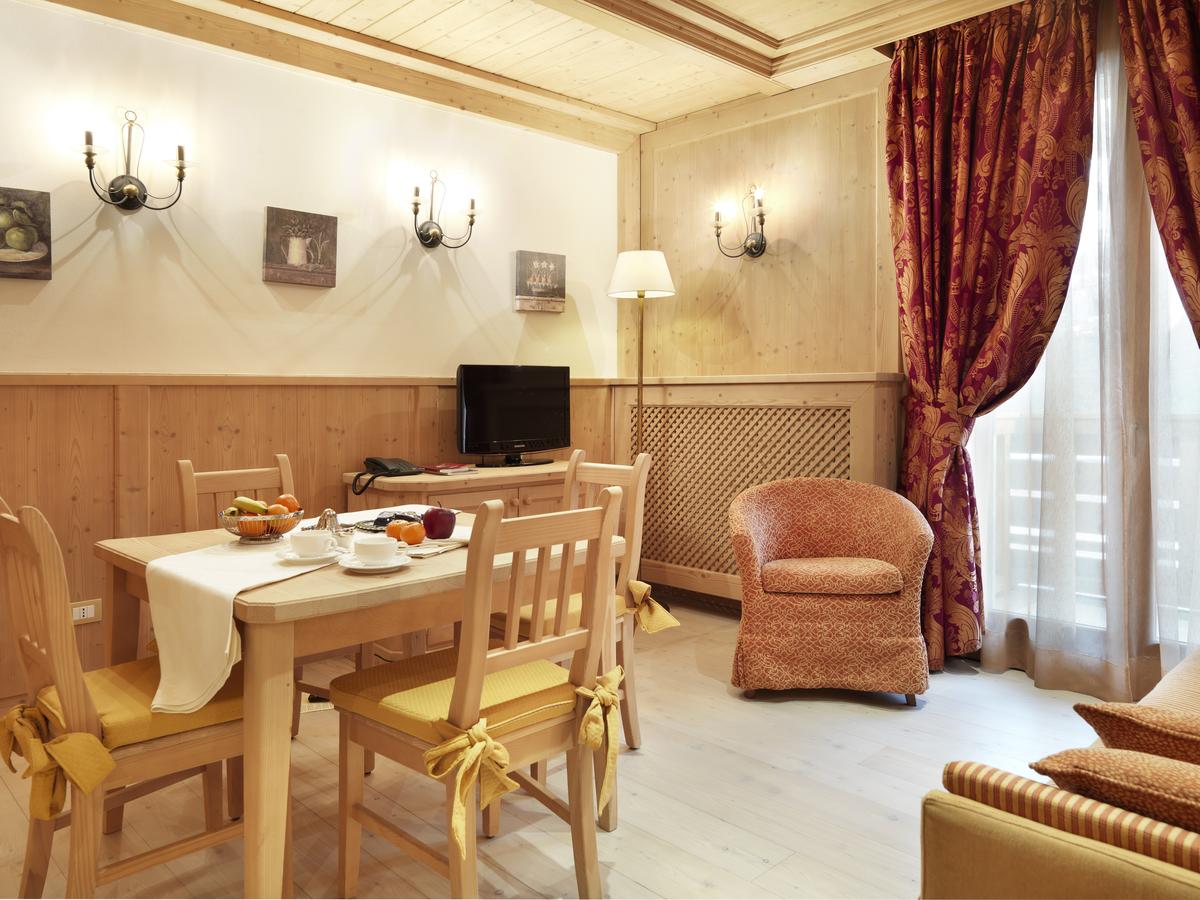 Book the Savoia Palace Apartments.
Hotel de la Poste, an old hotel set in a 19th century building with two restaurants. The décor is old but is lovely. 5 minutes-walk away from the Faloria cable-car, and if you don't fancy walking, you can take the bus opposite the hotel.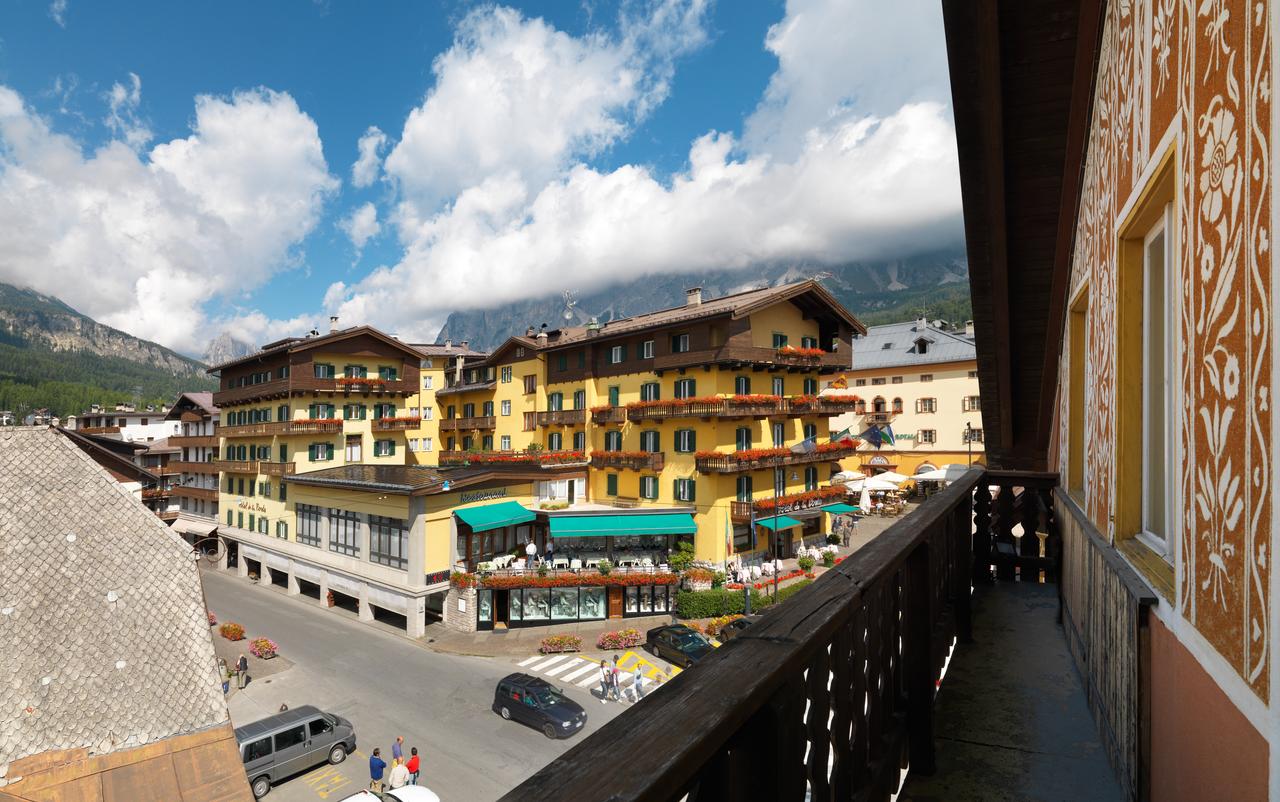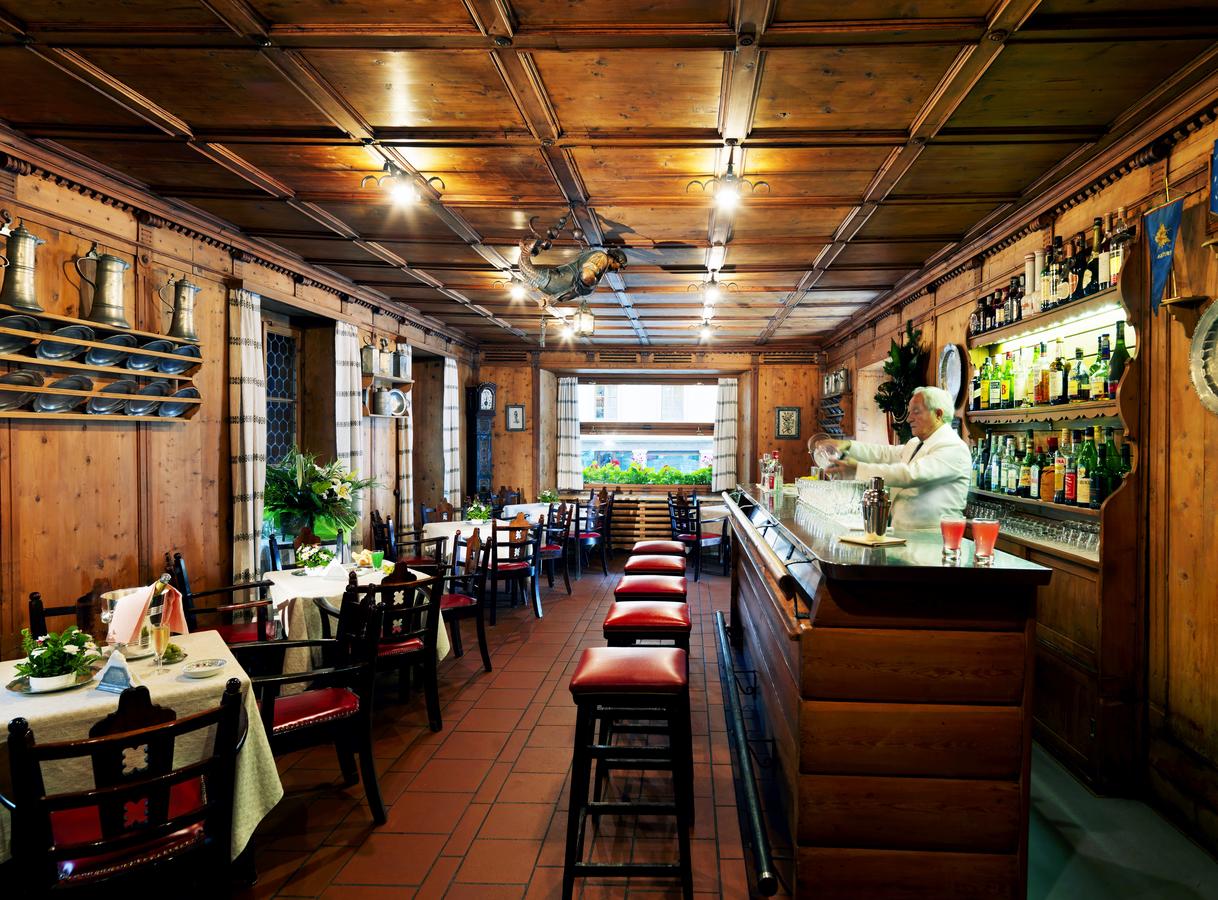 Here is another post on how Cortina was gearing up for the past winter season, in a world before Covid19.
You can read how to buy your home in the Alps, my personal experience here.
You can check our Must-Read guide to Courmayeur here, as well as check the foodie-guide for on-mountain dining at the resort.
You can search for your own accommodation in the snow for your next ski holiday through our Accommodation Search tab. Or if looking to stay in the heart of the Mont Blanc Valley in the Aosta Valley, check Il Coure della Valdigne review here. This is our own family home in the mountains, that I am renting out when not using, you can always write me a private message if interested to info@the-ski-guru.com
You can book directly through Airbnb  through this link
If you want to take your family skiing and you don't know where to start, read here. And search for your ski transfers from all airports to the Mountains here. And for those that are like me, that are lazy to cook, you can get your food, even gourmet mountain food delivered to your home with Huski.
If renting equipment (skis or snowboards)  check our agreement with Skiset– you can get up to 50% off ski or snowboard rental rates. I have been using them for years every year when I go to America  and Europe and they are great!
You can start thinking about your trip, by reading the articles on the Planning your Ski Trip tab.  Or how to pack for your family ski trip.  If taking your furry friend abroad to the continent, read about the new Pet Travel Scheme update from DEFRA. Self-drive skiers also need to plan for Brexit. Check out our tips for driving to the mountains.  If flying and renting a car in Europe, beware of the extra charges they will pass to you if you want winter tyres, snow chains or ski racks. If driving, check the winter tyres news for Europe and North America. You can see how our last family ski holiday was not as expected, even though one plans it to be a success, but how we could do the most of it. If you want to get better before getting to your next ski holiday, here is a quick guide to indoor skiing and dry slopes in the UK. You can also read our week in the mountains during our summer holidays in Courmayeur.
Featured Image: Cortina d'Ampezzo. Credits: Cortina Marketing. Cortina, an example of resilience in the tourism sector.
Please follow and like us: