With more time at home, I had time to sort my drawings and started thinking on what I will do with them. Some of them  I don't have anymore, as they were gifts for certain people. I do need to put them in frames, but at certain time I was producing way too many of them- this was when I was going to drawing school once a week, and I have never come to do it, as it was a bit pricey.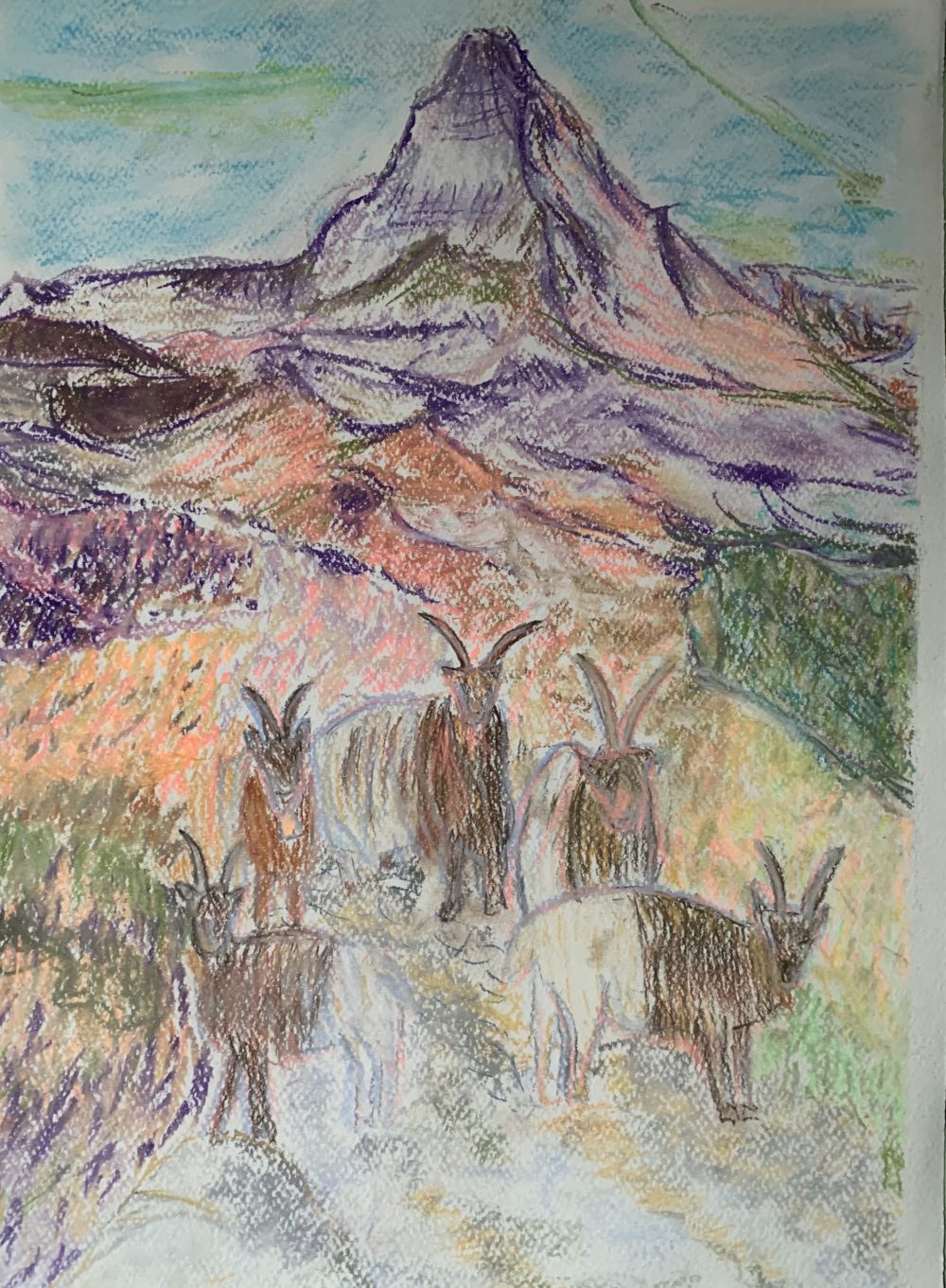 I've started drawing ski posters, as I have always loved them, but I found them a bit too expensive as to splash on them. Obviously the ski posters are much prettier than my attempts in doing some drawings copying them. And I start copying them, but as I cannot deal with perspective, with where the things are on the canvas or paper, so I finish adapting the drawing to my advantage….nobody has to see the original next to mine!
I did a course of different drawing techniques and materials with Simon Willems at the Conservatoire in Blackheath, SE London, UK, and what I've realised is that I like the charcoal and pastels the most.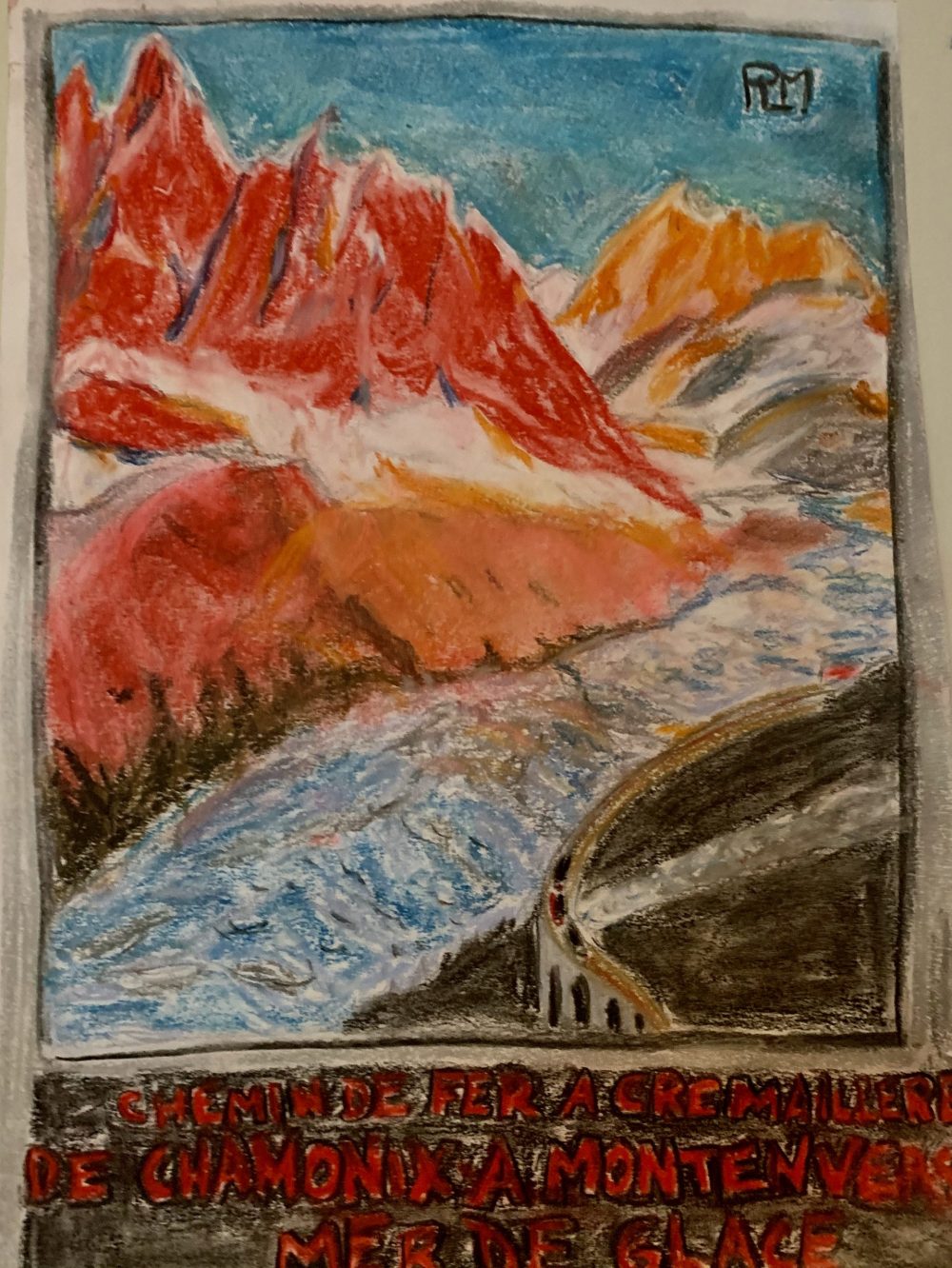 Even though maybe the oil has the best finishings, I have not done so much with oil, and I find it that it takes too long to wait it to dry and keep on going…. I like to do a drawing possibly in one go and finish it.
There are some that took me two or three goes to finish, and that was mostly because I have not liked the outcome and kept on going and adding more colour to see if I could fix them.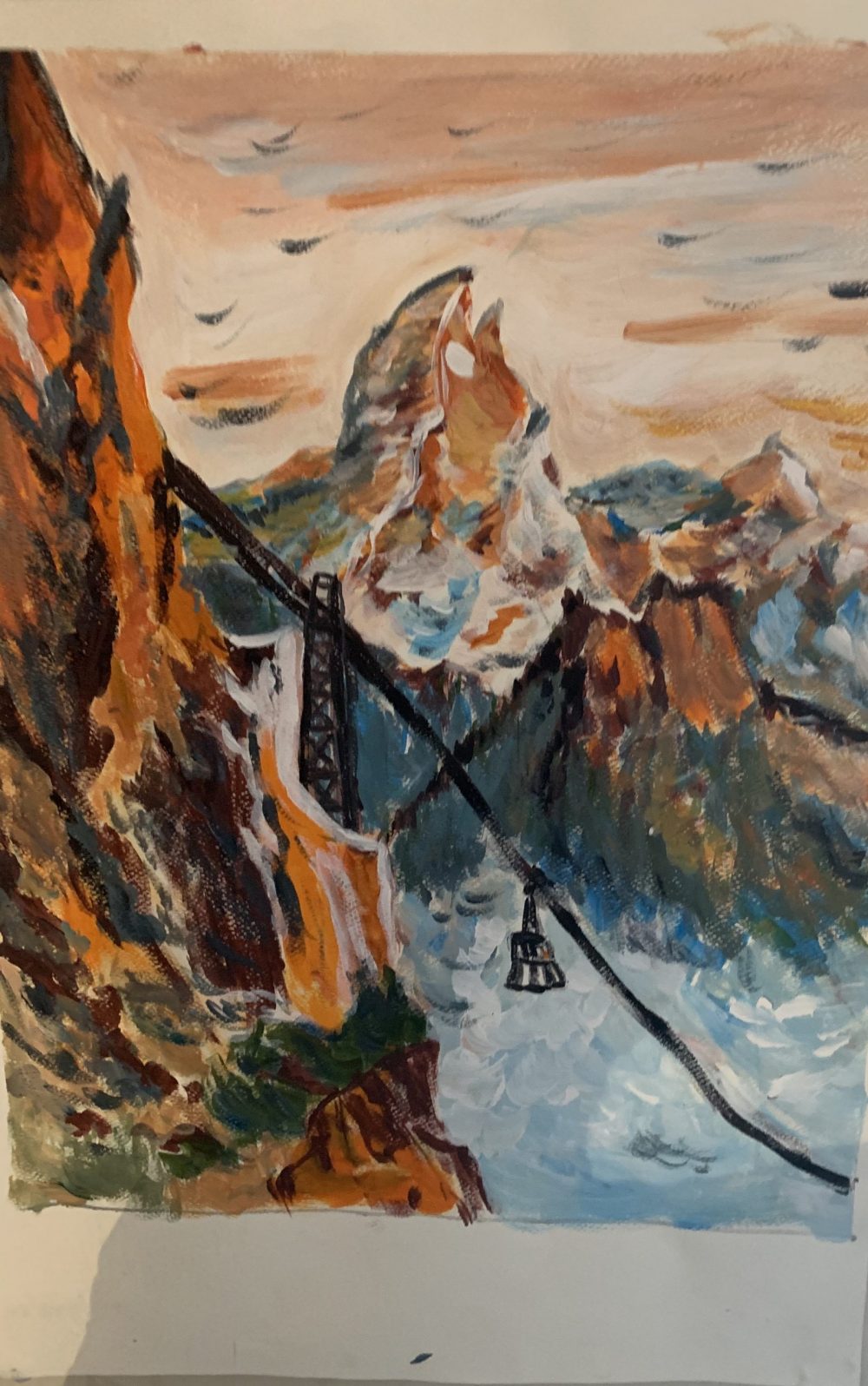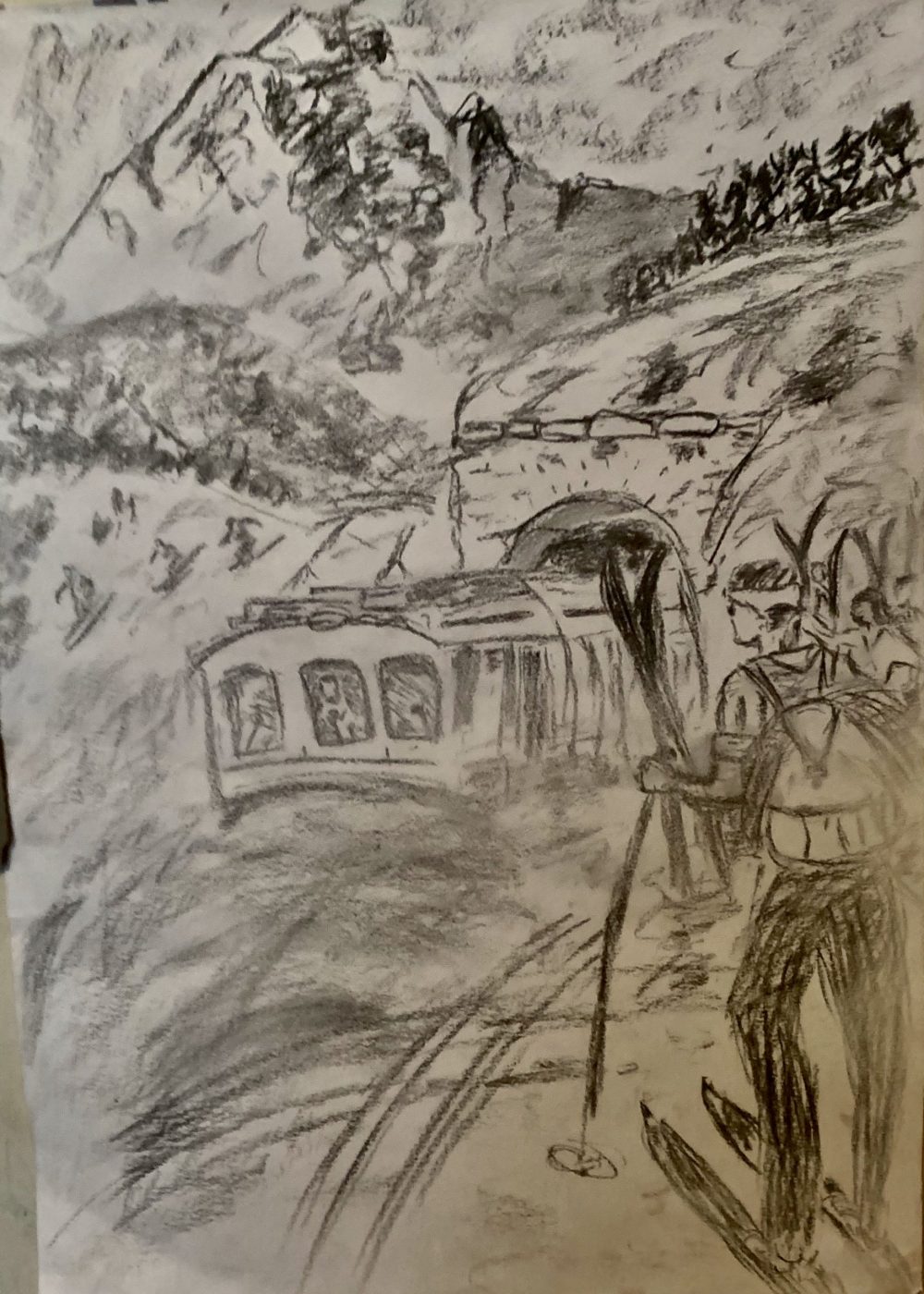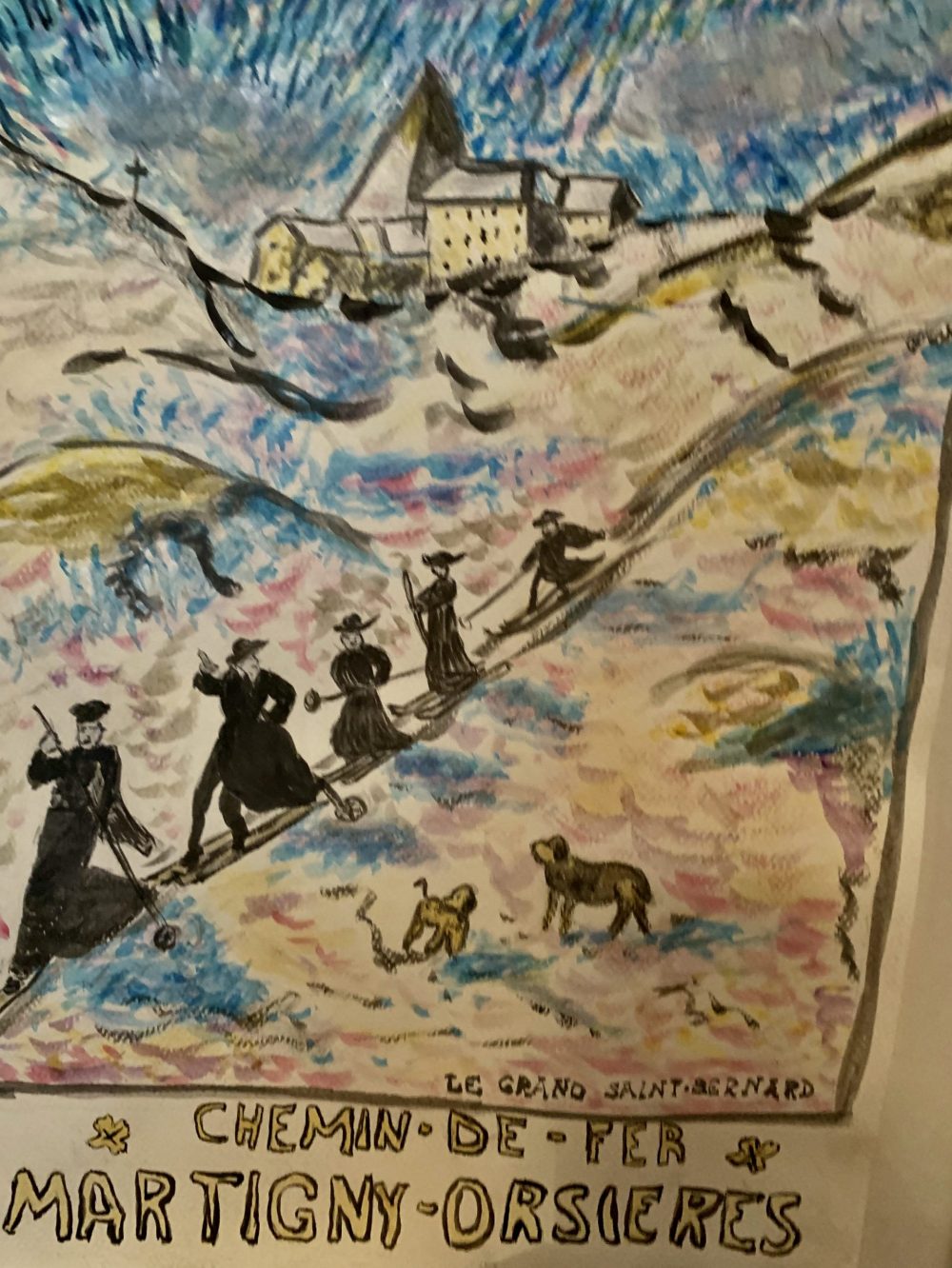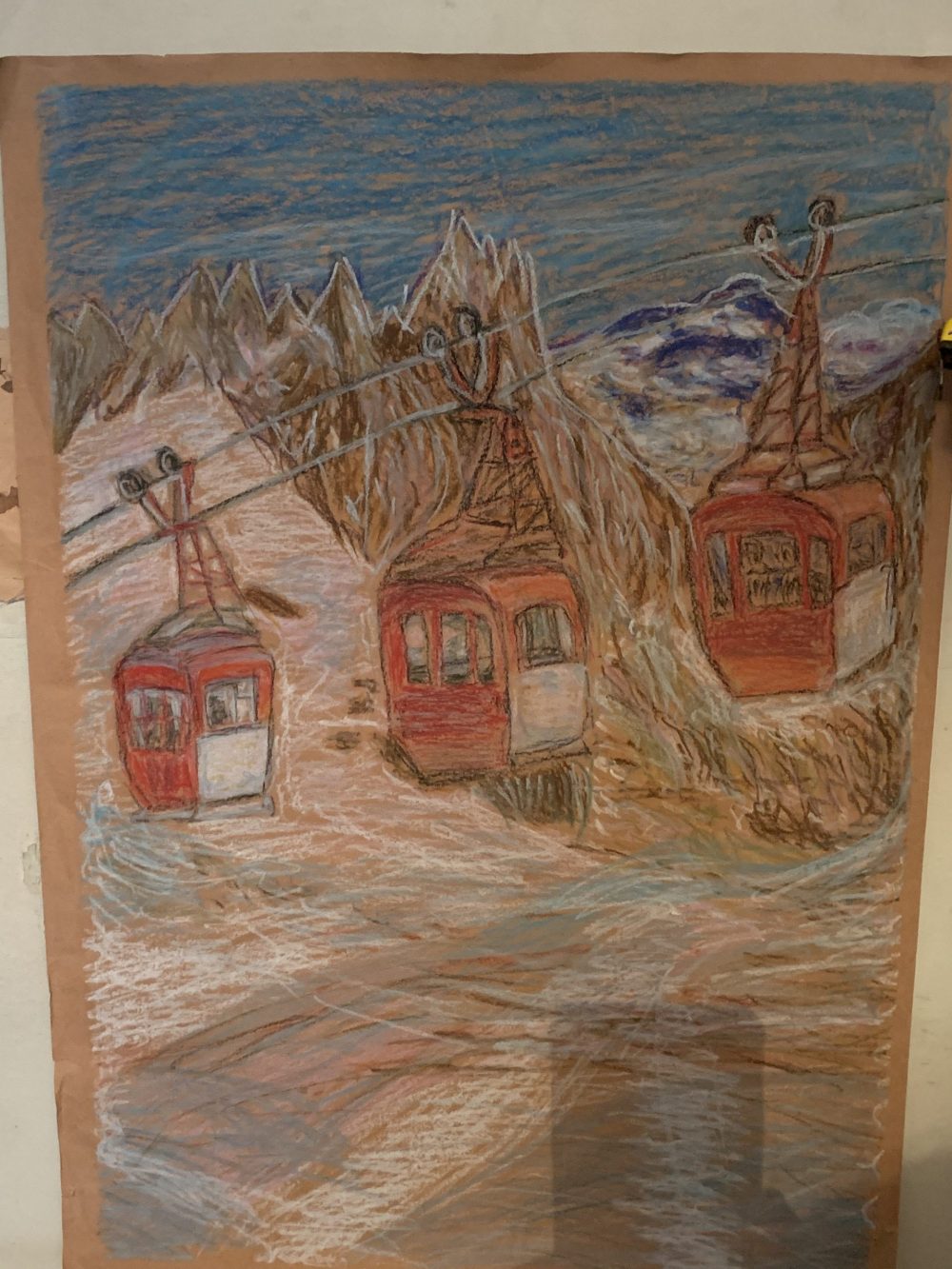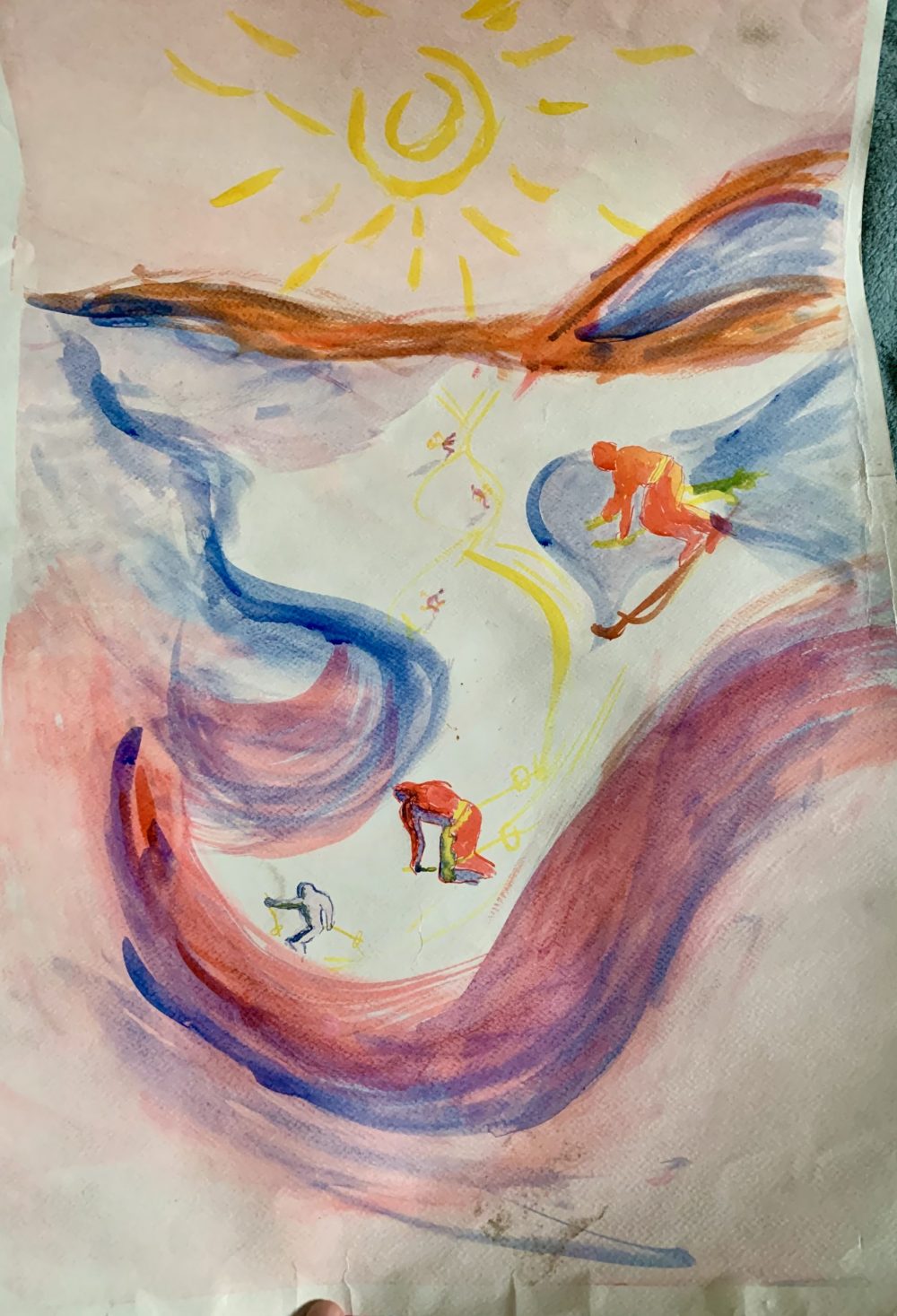 Many times I've drawn on top and tried to paint on my errors and start again…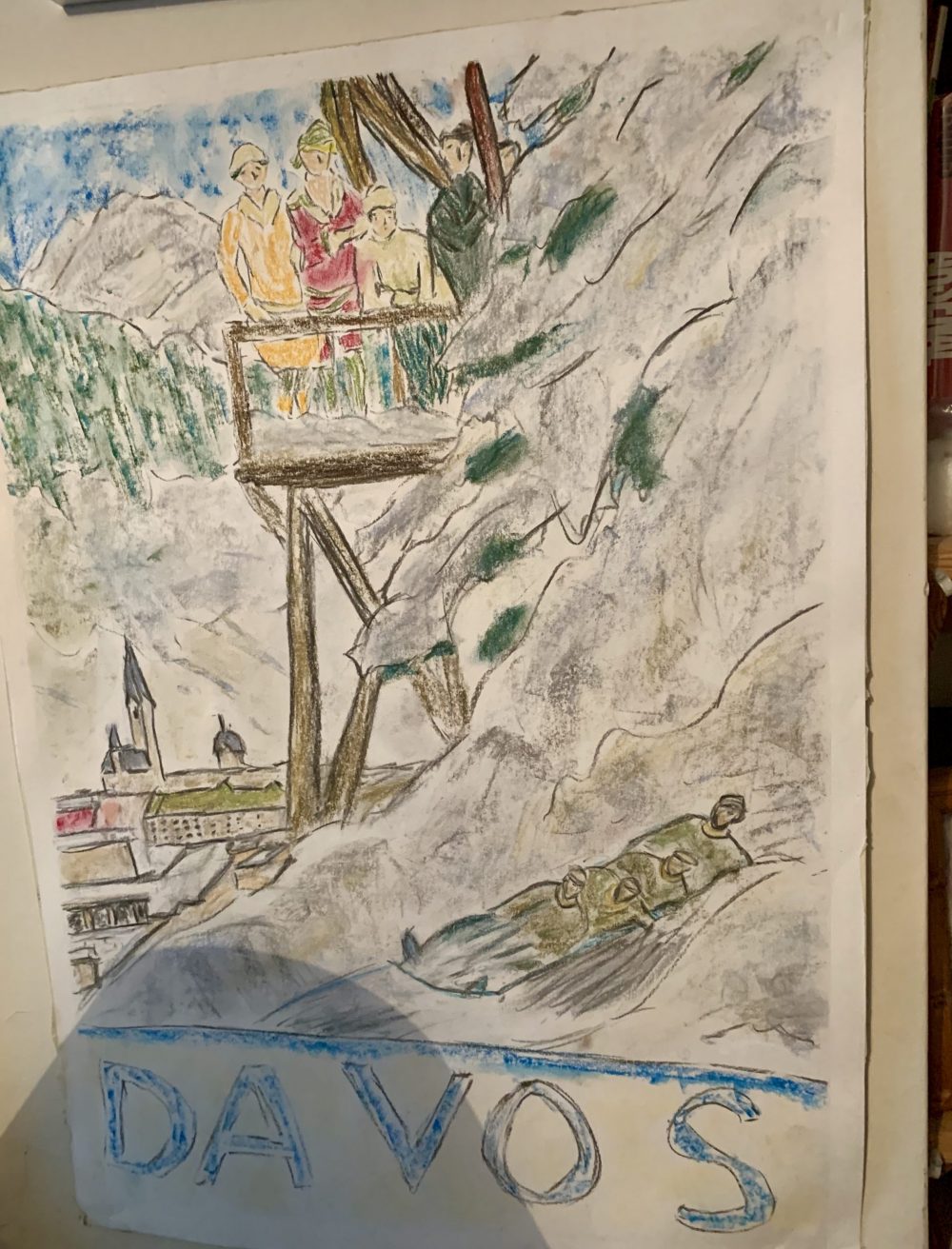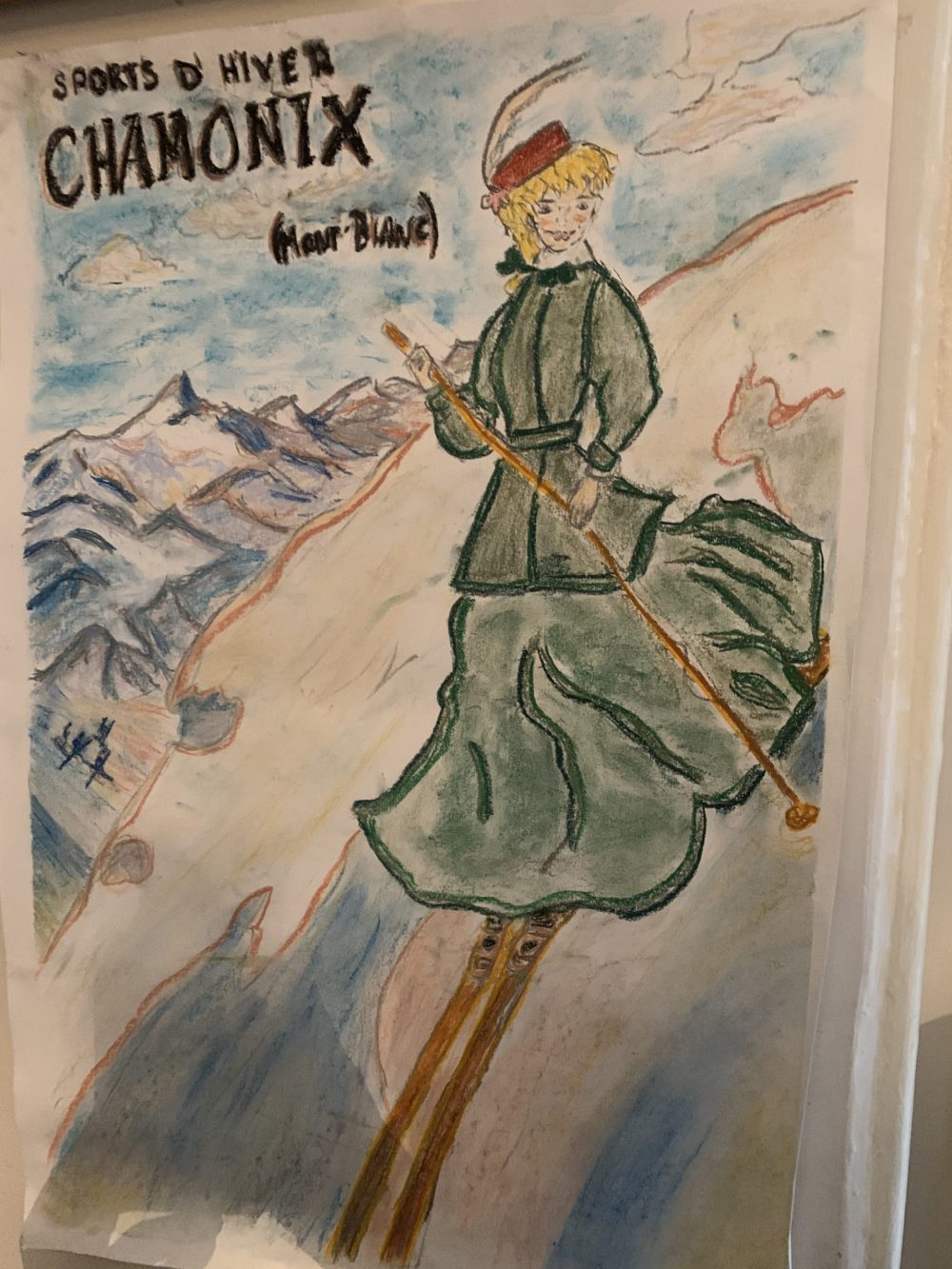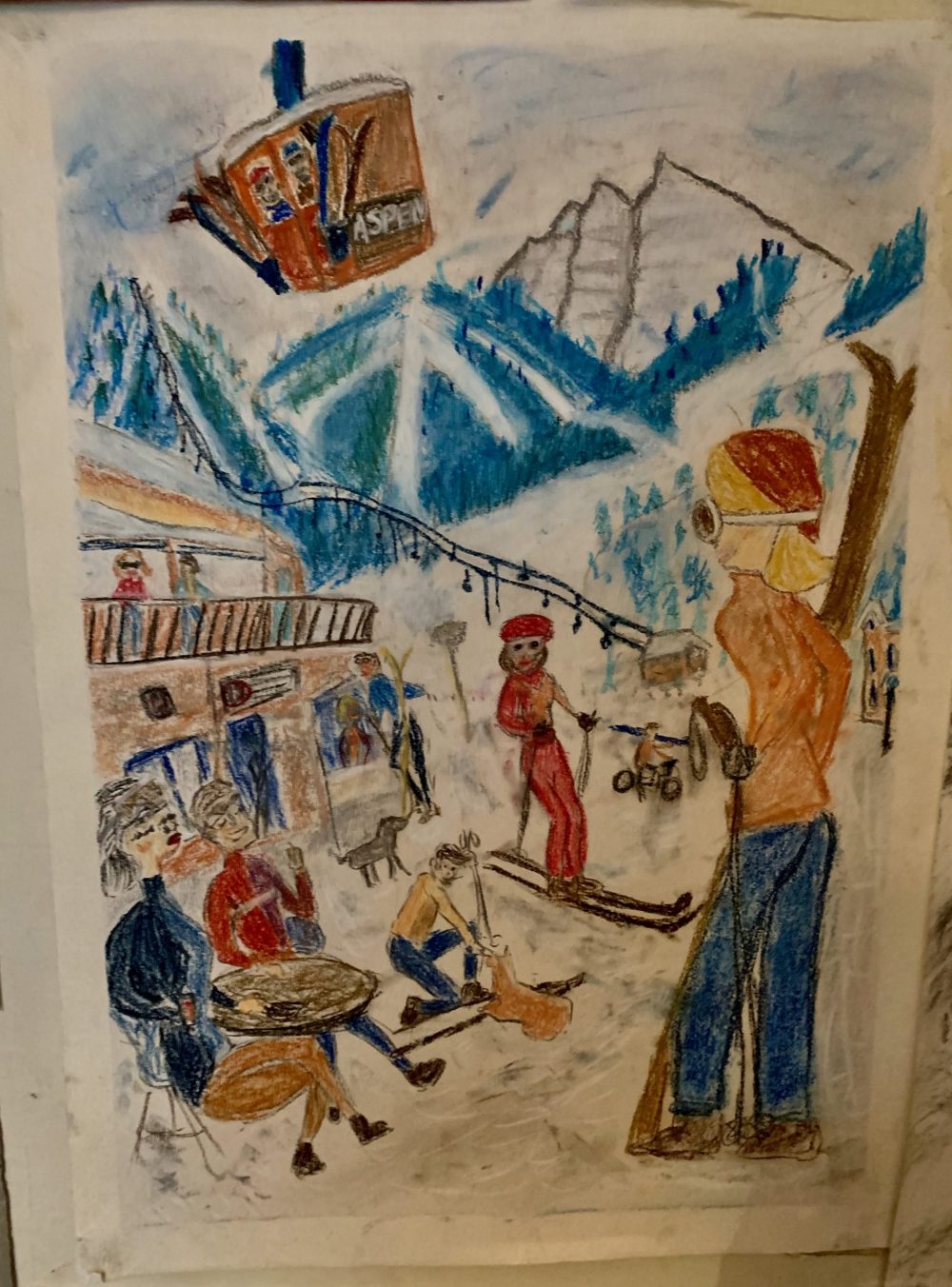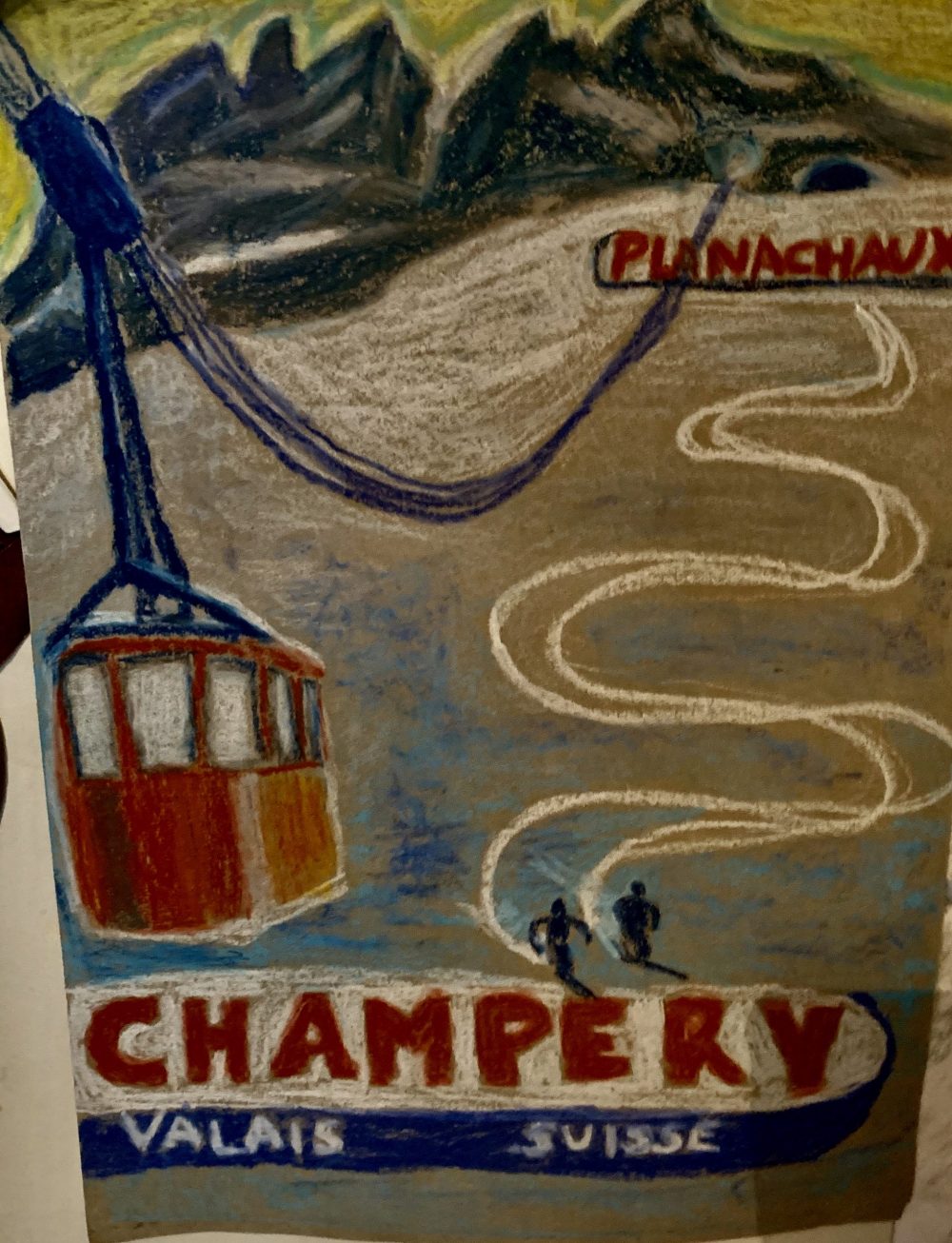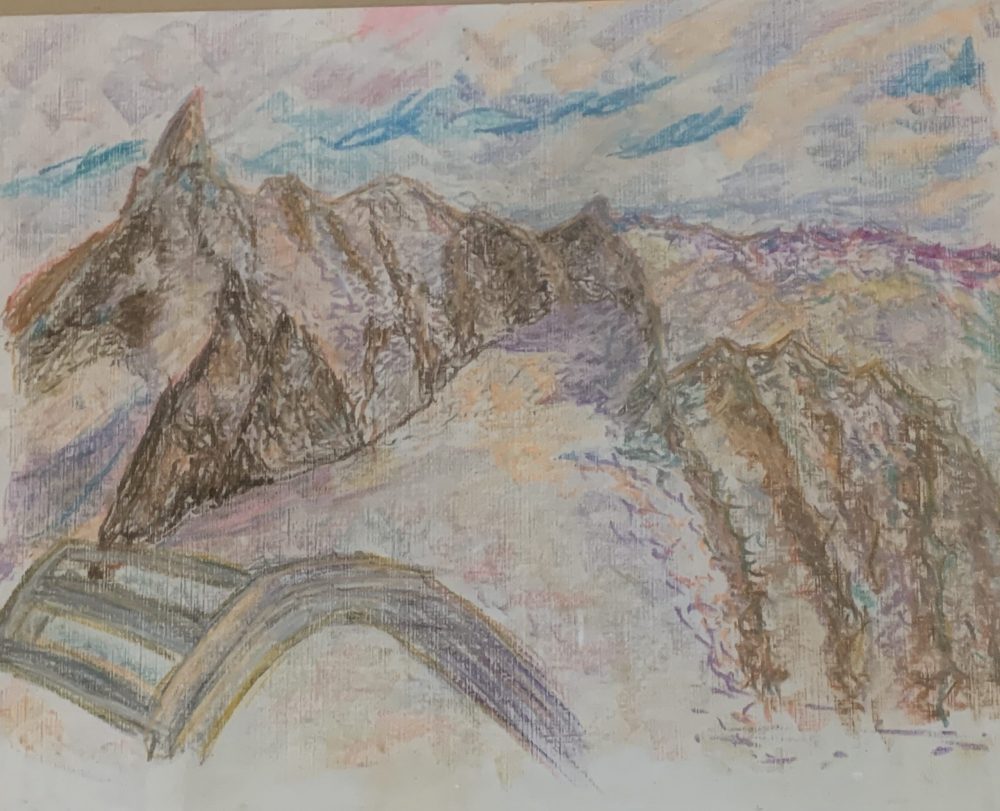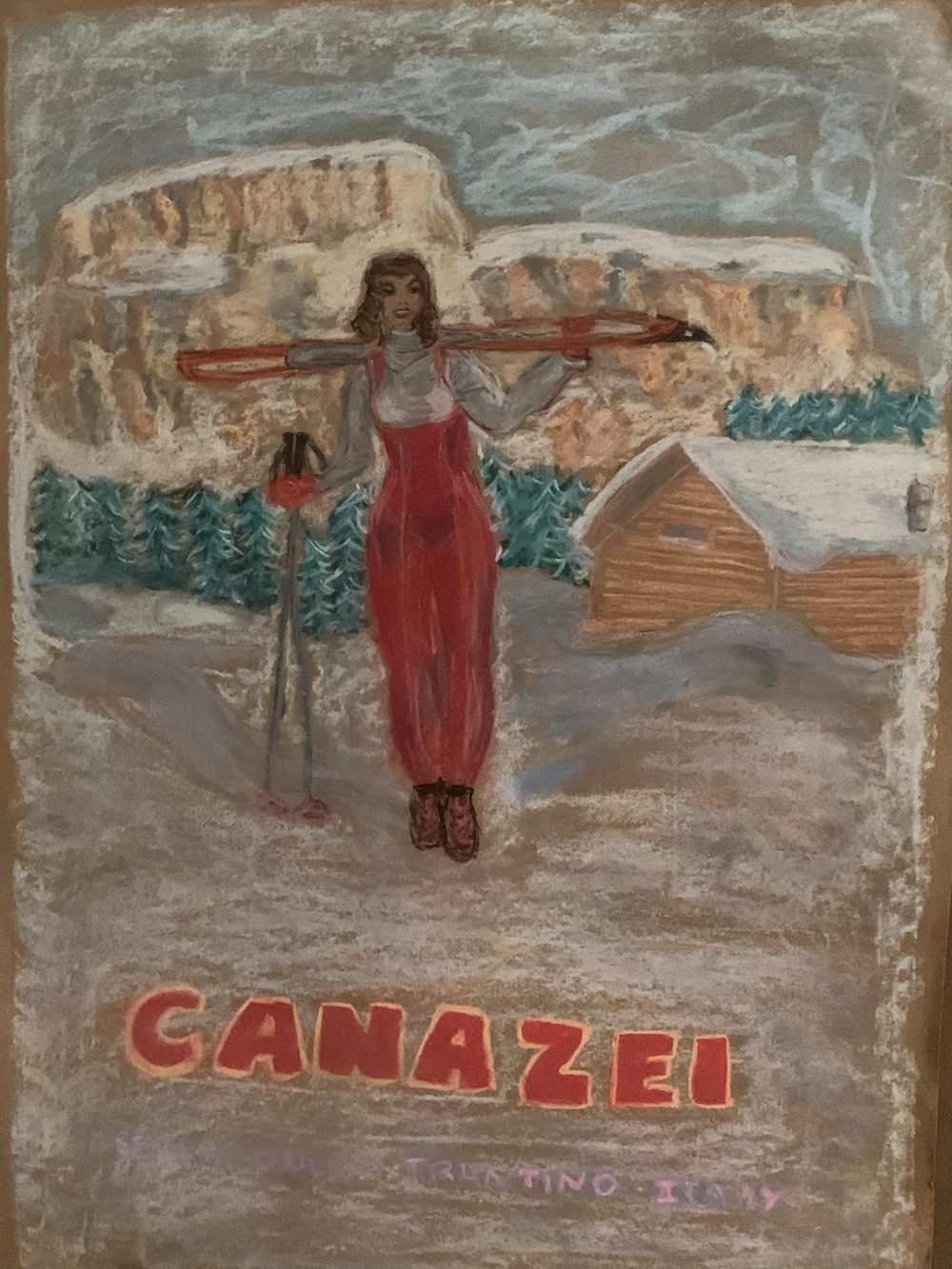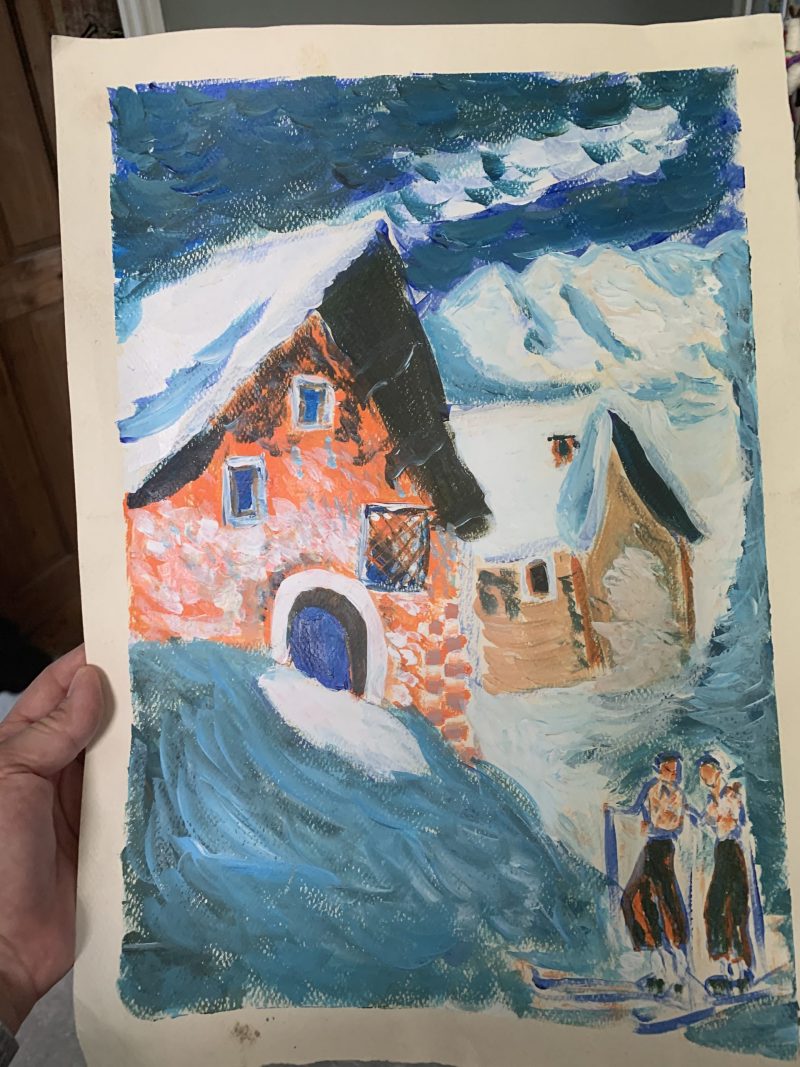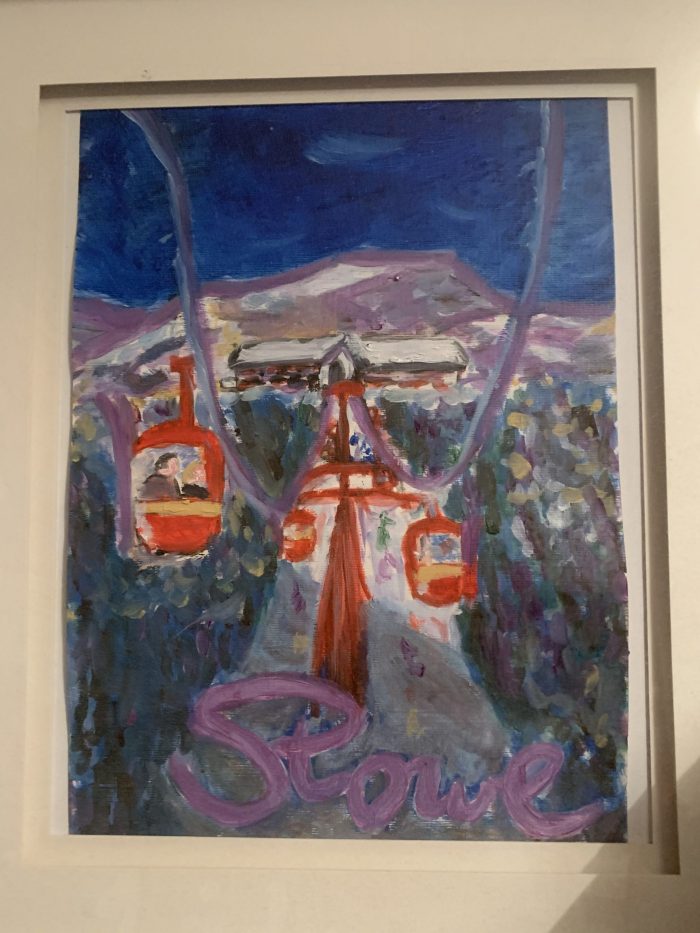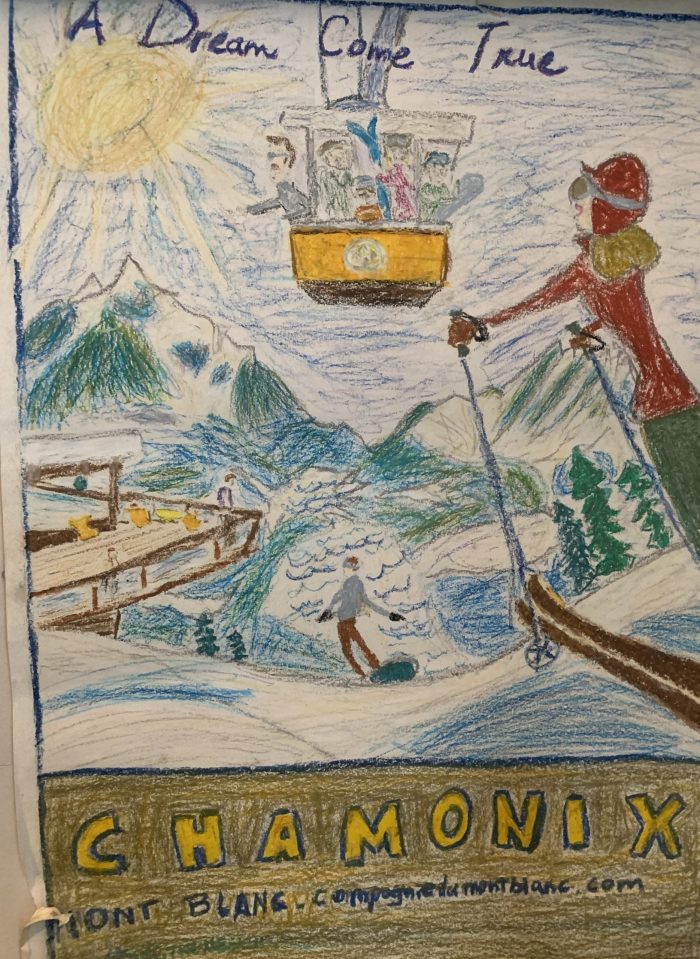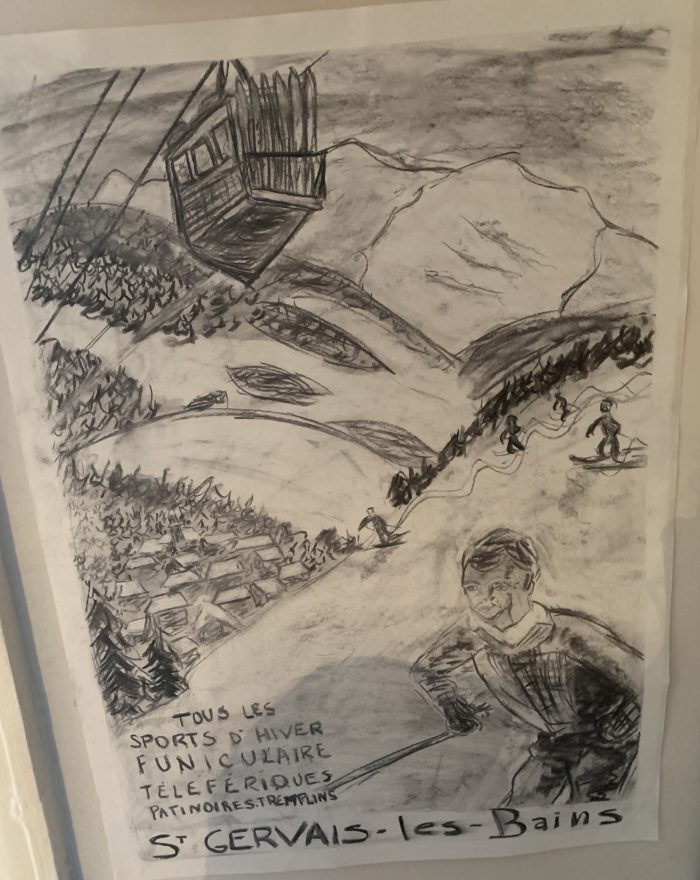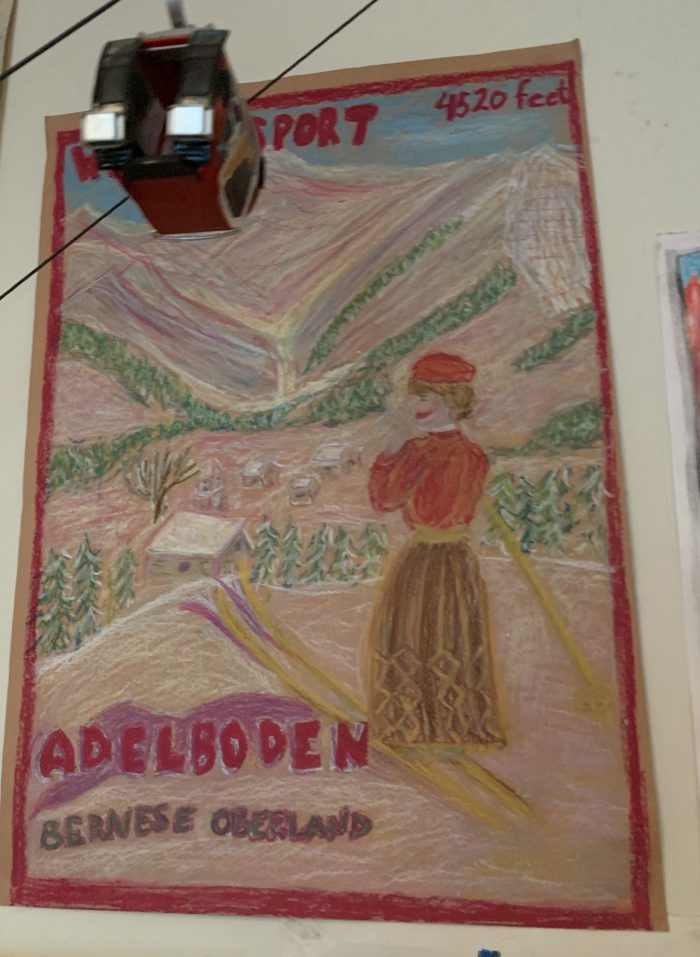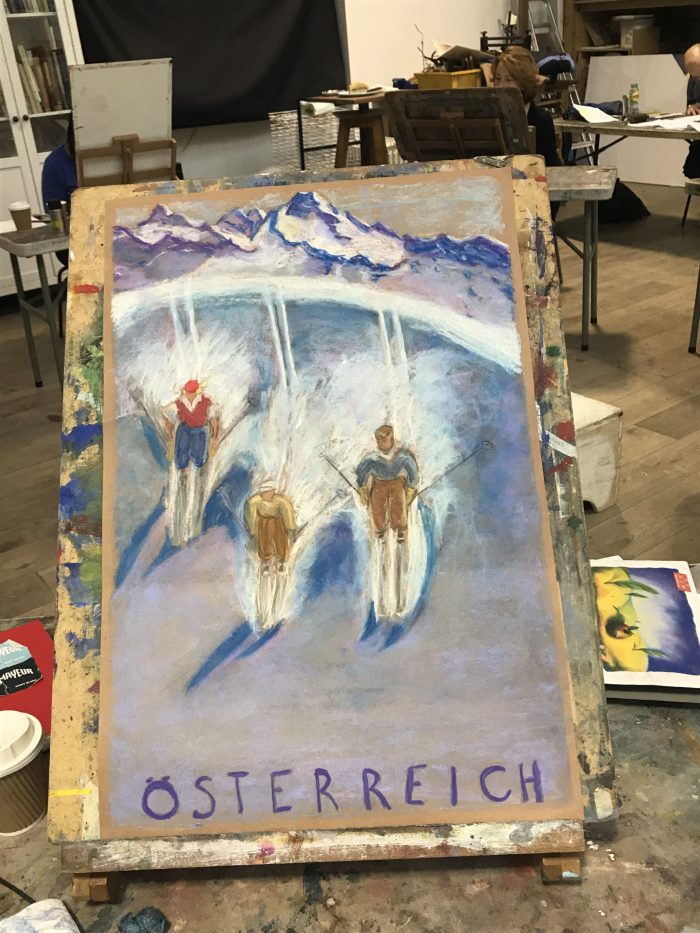 Hope you enjoy them, ask me if interested in purchasing one or asking one on demand… leave me a comment below if interested.
[contact-form][contact-field label="Name" type="name" required="true" /][contact-field label="Email" type="email" required="true" /][contact-field label="Website" type="url" /][contact-field label="Message" type="textarea" /][/contact-form]
You can search for your own accommodation in the snow for your next ski holiday through our Accommodation Search tab. Or if looking to stay in the heart of the Mont Blanc Valley in the Aosta Valley, check Il Coure della Valdigne review here. This is our own family home in the mountains, that I am renting out when not using, you can always write me a private message if interested to info@the-ski-guru.com
You can book directly through Airbnb  through this link
If you want to take your family skiing and you don't know where to start, read here. And search for your ski transfers from all airports to the Mountains here. And for those that are like me, that are lazy to cook, you can get your food, even gourmet mountain food delivered to your home with Huski.
If renting equipment (skis or snowboards)  check our agreement with Skiset– you can get up to 50% off ski or snowboard rental rates. I have been using them for years every year when I go to America  and Europe and they are great!
You can start thinking about your trip, by reading the articles on the Planning your Ski Trip tab.  Or how to pack for your family ski trip.  If taking your furry friend abroad to the continent, read about the new Pet Travel Scheme update from DEFRA. Self-drive skiers also need to plan for Brexit. Check out our tips for driving to the mountains.  If flying and renting a car in Europe, beware of the extra charges they will pass to you if you want winter tyres, snow chains or ski racks. If driving, check the winter tyres news for Europe and North America. You can see how our last family ski holiday was not as expected, even though one plans it to be a success, but how we could do the most of it. If you want to get better before getting to your next ski holiday, here is a quick guide to indoor skiing and dry slopes in the UK. You can also read our week in the mountains during our summer holidays in Courmayeur.
Featured Image: The Art of the Mountains – Chamonix poster with pastels. 
Please follow and like us: