Final Record of Decision Published for Teocalli Drainage Expansion Project
The U.S. Forest Service has posted a final record of decision regarding Crested Butte Mountain Resort's (CBMR) proposal in accordance with the resort's Teocalli Drainage Expansion Project. The Expansion Project was submitted in July 2015 and has undergone a comprehensive environmental review.
The proposed Teocalli Drainage Expansion Project outlines a 500-acre permit boundary expansion, intended to provide additional intermediate and advanced terrain within the existing geography of the mountain. The proposed expansion area is located in the Teocalli drainage on the east face of the mountain. Additionally, the plan features three new chairlifts, including a replacement of the resort's existing North Face Lift; 32 acres of additional new snowmaking on existing mountain trails; a new Ski Patrol outpost; and approximately 15 miles of new hiking and biking trails added to the existing on-mountain summer trail network.
"Crested Butte Mountain Resort appreciates having received the U.S. Forest Service's record of decision regarding the proposed Teocalli 2 Expansion," said Tim Baker, general manager of CBMR. "The Mueller family did a great job of casting a vision for this plan, and we look forward to identifying how we will proceed with it."
The Teocalli Drainage Expansion Project consists of nine new trails, including five intermediate trails and four advanced "groomable glade" trails, plus 434 acres of new gladed terrain. The addition of three new chairlifts would create lift-served access to existing terrain in Teocalli and Teocalli 2 Bowls, thereby eliminating the requisite hike-outs and streamlining access to terrain within CBMR's famed North Face. The additional 32 acres of snowmaking covers five of CBMR's existing trails: Shep's Chute, Rachel's, Black Eagle, Lower Gallowich and Lower Championship, increasing the resort's snowmaking capabilities to 329 total acres.
A new Ski Patrol outpost at the top of the existing North Face Lift will improve incident response time in the area as well as provide sundries for guests in an otherwise secluded and distant on-mountain location.
"We intend to take our time in thoughtfully assessing the operations of Crested Butte Mountain Resort, including prioritizing which proposed plans and capital improvement projects would provide the greatest benefit to the guest experience," said Baker. "I'd like to thank the U.S. Forest Service, previous ownership and all other stakeholders for their diligent work over the past few years to move this project forward. There is a bright future ahead for Crested Butte Mountain Resort."
In April 2019, the U.S. Forest Service approved CBMR's plan to replace and realign the former Teocalli Lift. The former 1979 Riblet fixed-grip double chairlift is being replaced with a fixed-grip quad chairlift; construction is set to be complete before the 2019-20 winter season.
About Crested Butte:
Nestled in the heart of Colorado's Rocky Mountains, Crested Butte is committed to preserving the pristine landscape and mountain lifestyle. With vibrant Victorian store fronts and expressive local characters, the small historic town remains true to its heritage and radiates an unparalleled welcoming and inviting spirit that celebrates a simpler life and time. Thanks to a widely diverse landscape, outdoor enthusiasts of all levels will find a new challenge with each visit. From world-class mountain biking, to legendary skiing and snowboarding, to a secluded fly-fishing experience, Crested Butte is one of Colorado's best-kept secrets.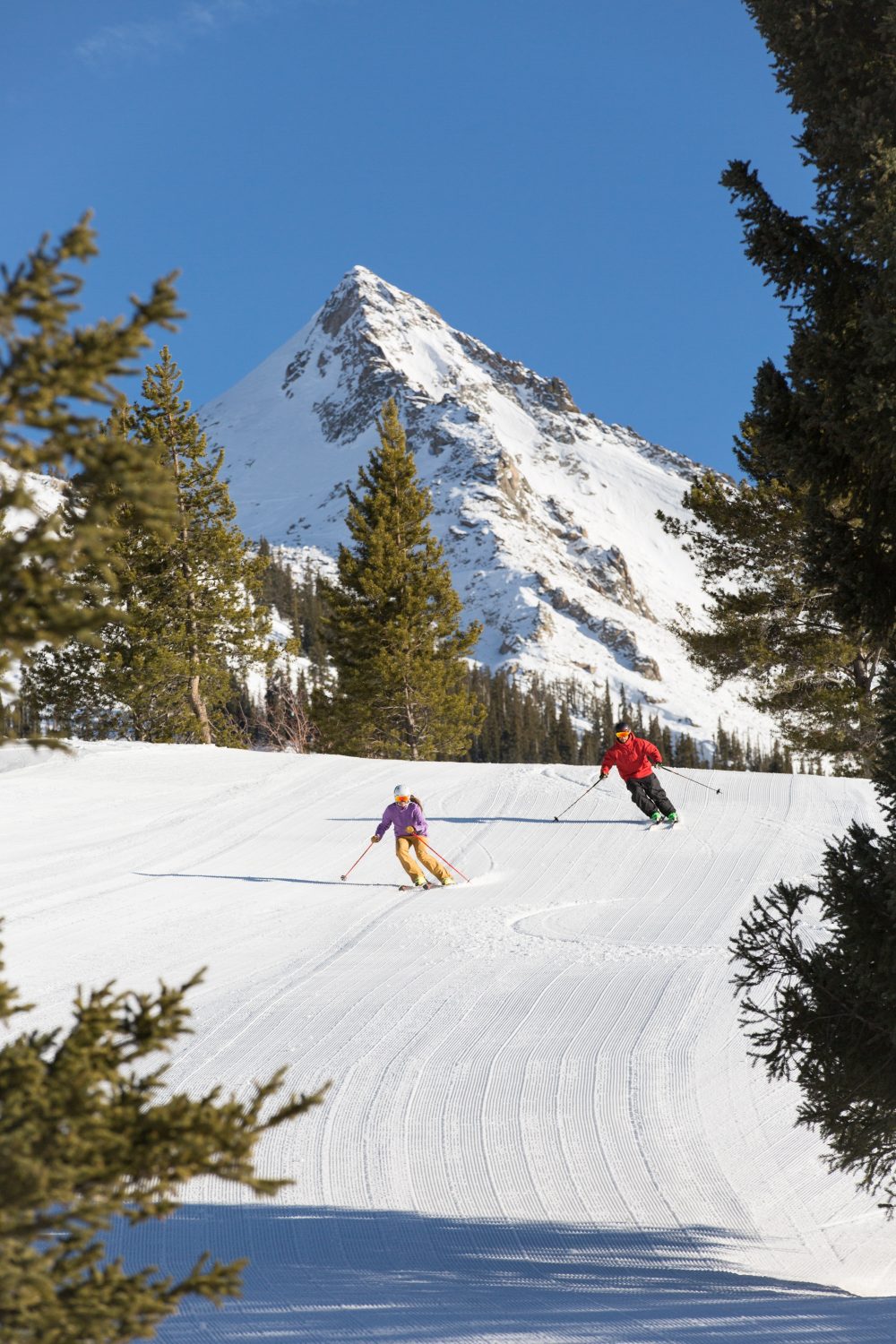 More information: Crested Butte Mountain Resort. 
We've covered when Crested Butte became EPIC last season. And when Vail Resorts was going to acquire the Butte also with Okemo and Mount Sunapee. Also here is more info on the replacement of the Teocalli double chairlift.
You can search for your own accommodation in the snow for your next ski holiday through our Accommodation Search tab.
The-Ski-Guru TRAVEL is a CONCIERGE service that can help you organise your bespoke ski trip to the Americas, Alps or Japan, including for those going from Britain to Europe, helping you book your Eurotunnel trip, and for all trips: lodging, lift tickets, rentals, ski school, and all you need for an excellent vacation. Go to https://www.the-ski-guru.com/travel and upload your information – this page will be updated soon with more travel ideas. Check our amazing Ski Safari in the Dolomites , stay at the San Lorenzo Lodge White Deer in the Val Pusteria of Sudtirol, in the Hotel Petrus in Riscone, for skiing Kronplatz, or check our offer to Obergurgl-Hochgurgl and Sölden to ski with your family. Maybe you want to come on my group to ski with other like-minded skiers in Courmayeur in January 2020, staying at the Gran Baita hotel?
You can start thinking about your trip, by reading the articles on the Planning your Ski Trip tab.  Or how to pack for your family ski trip.  If taking your furry friend abroad to the continent, read about the new Pet Travel Scheme update from DEFRA. Self-drive skiers also need to plan for Brexit. Check out our tips for driving to the mountains.  If flying and renting a car in Europe, beware of the extra charges they will pass to you if you want winter tyres, snow chains or ski racks. If driving, check the winter tyres news for Europe and North America. You can see how our last family ski holiday was not as expected, even though one plans it to be a success, but how we could do the most of it.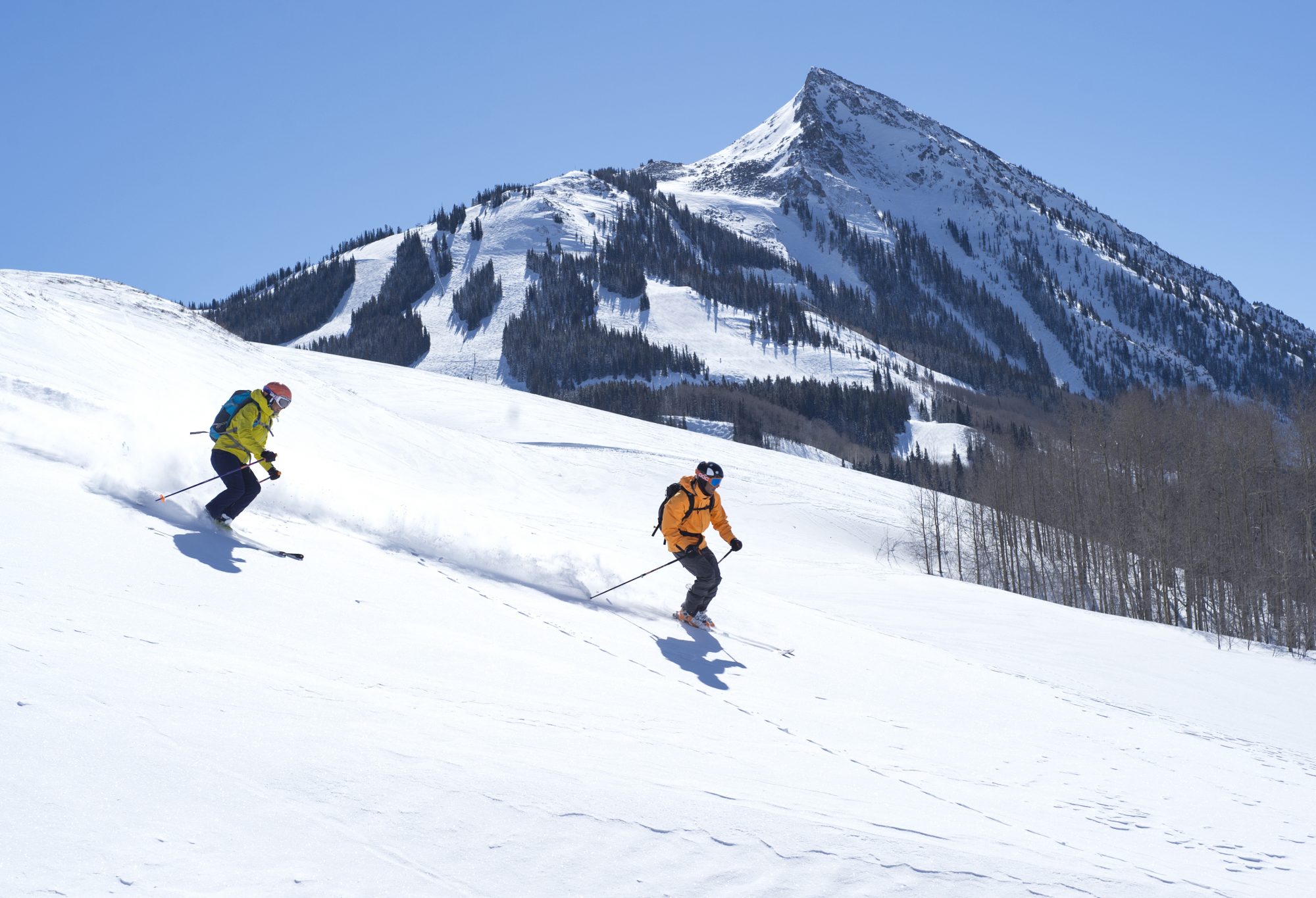 Featured image: Crested Butte in-bounds Extreme terrain is famous. Photo: Fenlon/CBMR. Final Record of Decision Published for Teocalli Drainage Expansion Project.
Please follow and like us: