Does the snow in the Northern Hemisphere correlates with the Southern Hemisphere?
As the snow season is to start in South America, we who are born and bred there – (not necessarilly all living there anymore, but many of my friends are doing double seaason- in Chile or Argentina and then Aspen or Vail usually), always tend to think that the snow in the Northern Hemisphere is correlated with the snow in the Southern Hemisphere, mostly when the season is going to start down under.
Summer what Summer?
In Southamerica, specifically in Chile there is a saying: "Abril lluvias mil" that can be translated as: "in April we will have lots of rain", but this has changed over the last 10 years or so.
There have been lots of Aprils without any rain in the cities, and no snow up in the mountains.
In the High Andes, due to the rocky formation of the mountains, you need a good month of natural snow to cover well all the mountain. Lately, all ski areas have been proactive and started installing snowmaking cannons and guns as Mother Nature is not reliable.
Chile had the driest start of the year from January to May so far in the last six decades. If there is no rain, there is no snow. There is a front coming now, not sure how much will leave at the high Andes and how much at the lower ones – Accuweather does not show too much in this respect.
Snow-Forecast is a bit more optimistic! I As per Snow-Forecast, Las Leñas has received 42 cm in the past week and is expecting 19 more cm in the next three days. Others that benefited are Puma Lodge with 59 cm, Nevados de Chillan with 56 cm, Corralco with 55 cm and Villarrica-Pucón with 47 cm. Antillanca also got 32 cm, Volcan Osorno 30 cm, Caviahue, in Argentina got 19 cm, Catedral 16 cm and Valle Nevado 16 cm.
The others expecting snow in the next three days are Farellones with 12 cm (not sure why La Parva and Valle Nevado are not featured as they are pretty much in the same place connected!) -; and Chapelco, Caviahue and Ski Arpa expect each 10 cm.
In the next six to 9 days, the ski resort of Cerro Perito Moreno in Argentina, is expecting 21 cm, La Hoya 20 cm and Cerro Catedral in Bariloche 17 cm.
Ski Portillo has expanded their snowmaking with TechnoAlpin this season and can now cover the slopes within 70 hours, weather permitting. This means that short windows of opportunity allow that the snow generation can be fully exploited.
Nowadays, with so many Apps and websites offering you data on snow, it seems that everyone competes to know what is going to happen and when. But this is not a competition, snow and low temperatures that are needed in order to do man-made snow if Nature does not oblige, constitutes a delicate situation which allows resorts to open and stay open or have a non-existent season due to lack of snow.
It is interesting to study if there are weather patterns around the world, that connect the Northern and Southern Hemisphere – we always look if it is a El Niño o La Niña weather pattern. For South America "El Niño" means lots of rain, what translates in big snow years. But does that a good season in North America, for example, brings a good season in Argentina and Chile? That is the million-dollar question!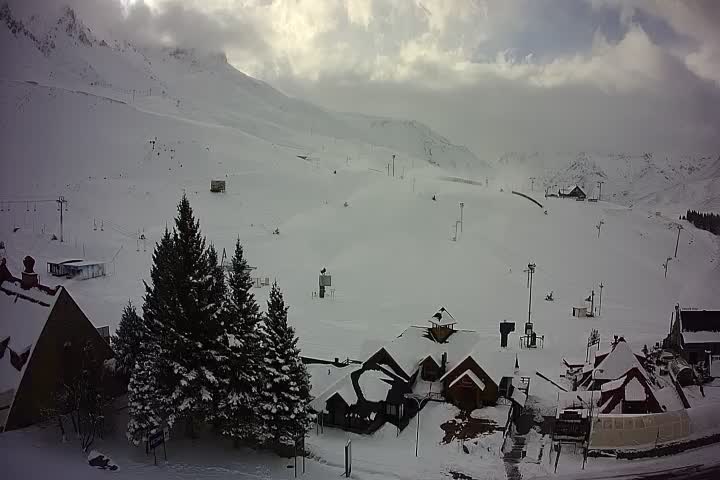 California, Utah and Colorado, also Vermont, had great seasons. BC had a good start but was not steadily snowing all season long. Still snow was good enough!
The Direccion Meteorológica de Chile (MeteoChile) is not forecasting a good snowy winter for this season unfortunately, mostly for the Central Andes mountains. The South seems to be better. Temperatures are also above normal. There have been only 4.1 mm of rain until the end of May in Santiago. So maybe the seasons start late? Hopefully the resorts will have the window with this coming winter storm to produce man-made snow so as to start the ski season.
I remember many ski seasons not being able to start in June, as snow can appear a bit later.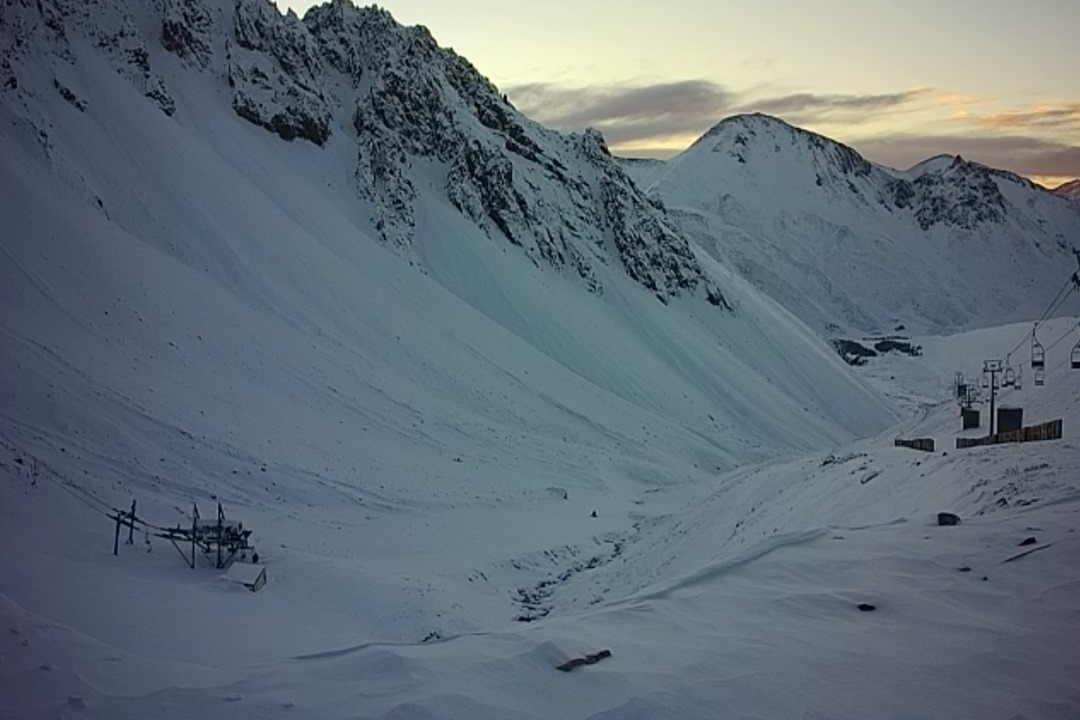 In Argentina, Las Leñas seemed to have some more snow and then the Lower Andes seem to be doing better. At the moment in June 2019, there's a little snow on the ground at some ski areas, like Bariloche, Chapelco, Co Perito Moreno, Cerro Bayo, and also way down south Cerro Castor, the southernmost ski area in the world is almost ready to go due to their snow making system and the help of some snow precipitations.
So, do a season in the Northern Hemisphere can give us data of what to expect in the Southern Hemisphere? If you see Europe this year it was weird- Austria, Eastern Switzerland and the Eastern European countries got lots of snow in January. The rest of the countries was a bit dried. Even February was a very dry month. There was snow just in time for Easter that this year came late in April, and then it snowed a lot in May, when most of the resorts were closed for skiing. Now some glacier skiing is opening for the summer and they have a good base.
Historically we have no records to answer this question, but since we track more info, we can see a similarity on winters, of either Europe or USA with the South.
Mostly winters in Argentina and Chile are coming late over the last decade. Instead of snow starting to fall down in May/June, now it is starting to arrive on June/July. Which in terms of business and ski industry is not really good. The high season for school holidays in Argentina and Chile is in July, so if we don't get enough snow early June, skiers visits drop significantly.
This is the same as when in the Northern Hemisphere we don't have snow for Christmas, the loss of revenue early season sets the pace for a bad or slow season.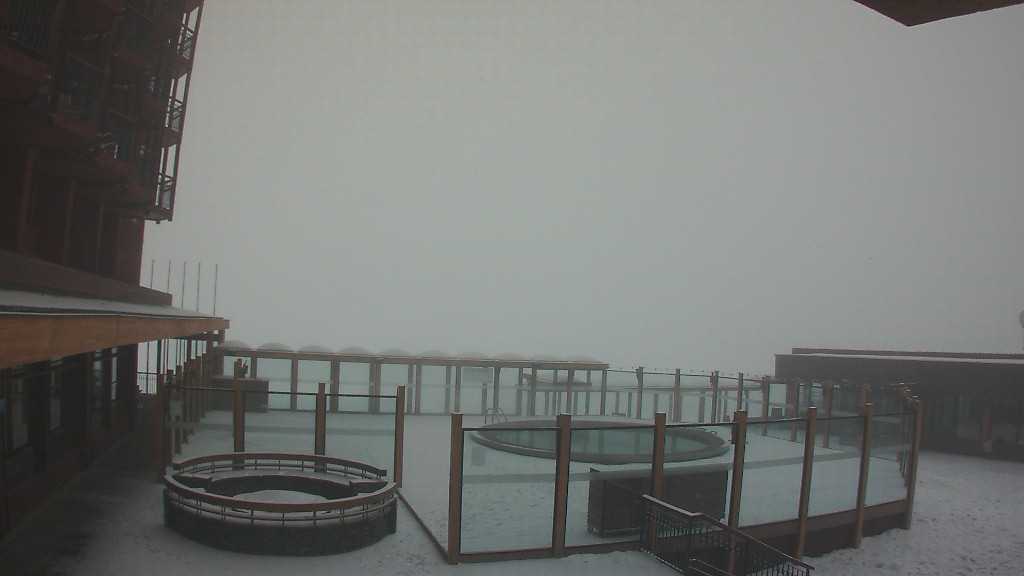 ….The winter is slowly moving South…….
BUT IS IT MOVING SOUTH? or IS IT STAYING UP NORTH?
Now on June 2019 this is the situation…..
6 ski areas are  opened  in  7 continents  in the Southern Hemisphere, around Australia, New Zealand, South Africa, at the moment NO Argentina, NO Chile. (Note that i Argentina and Chile historically we never opened before end of June!)
Could it be connected that being still winter up in the Northern Hemisphere, it cannot start in the South? Maybe this a logical theory???
Skiing is still going on in Colorado with reports of great snow. Some areas like Aspen, Colorado are doing very well, where the skiing opens for weekends due to the snow depth at the top or the mountains!
California and Wyoming are still with snow on the ground, some areas in the Alps, in Austria, Switzerland and France are still going, so WHAT HAPPENED?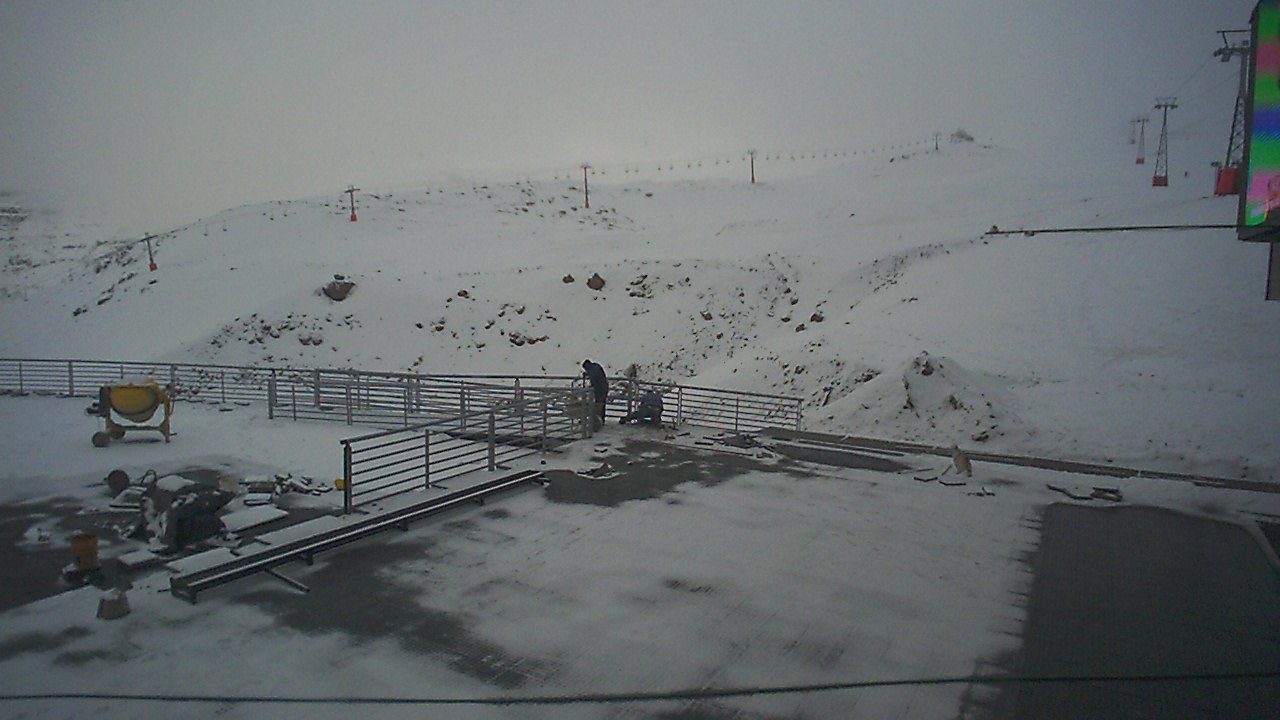 This is the situation today:
Australia- Mt Hotham
New Zealand
South Africa
In Europe:
France Val disere
Italy Passo Stelvio
Italy Cervinia (opening 29th June)
Austria
Switzerland
Norway
Stubai Glacier
USA
Squaw Valley
Mammoth
Snowbird
Aspen
Breckenridge
A Basin
Canada- Whistler Blackcomb
Asia Japan- Glacier Gassan
Good news –  bad news:
For the Argentina-Chile region it looks like winter hasn't arrived yet.
Since the seventies we have always skied in both side of the Andes, sometimes a little later(July) sometimes earlier(June) but we always have snow at high elevations, so we are calm that winter will arrive!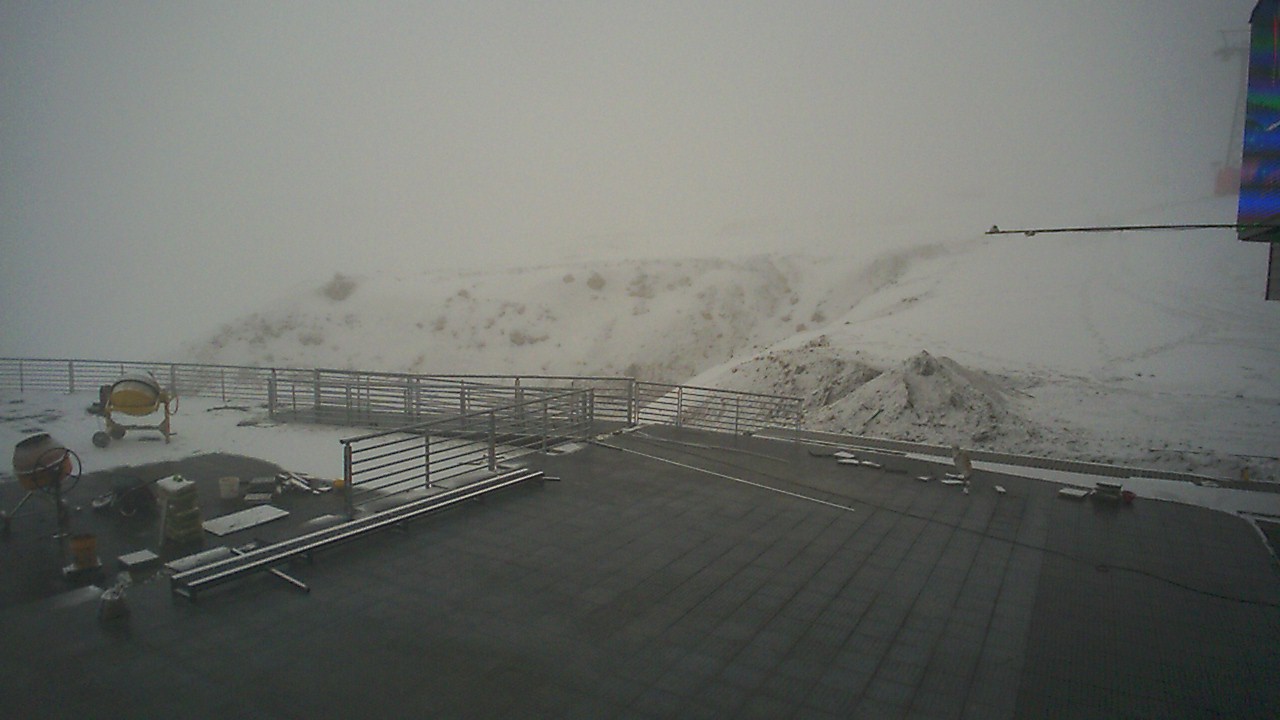 The million-dollar question is: WHEN?
The Southern Andes mountains probably will start earlier than the Central Andes, but we can confirm that all of them, are ready with their snow-making to make sure they can guaranteed snow for July, August, and September.
La Parva, Valle Nevado, El Colorado and Portillo are ready with all the guns of snow making and have begun making a good base waiting for Mother Nature to help and bring some precipitation.
Australia and New Zealand are already opened with enough snow
More informaation:
–Cerro Catedral Alta Patagonia
We have written last year a Focus on the South American Resorts. Also we had an interview with former Head of Operations of Valle de Las Leñas, Coco Torres on how to deal with high avalanche-prone terrain. You can see what is new in Ski Portillo for the 2019 ski season.
You can search for your own accommodation in the snow for your next ski holiday through our Accommodation Search tab.
The-Ski-Guru TRAVEL is a CONCIERGE service that can help you organise your bespoke ski trip to the Americas, Alps or Japan, including for those going from Britain to Europe, helping you book your Eurotunnel trip, and for all trips: lodging, lift tickets, rentals, ski school, and all you need for an excellent vacation. Go to https://www.the-ski-guru.com/travel and upload your information – this page will be updated soon with more travel ideas. Check our amazing Ski Safari in the Dolomites , stay at the San Lorenzo Lodge White Deer in the Val Pusteria of Sudtirol, in the Hotel Petrus in Riscone, for skiing Kronplatz, or check our offer to Obergurgl-Hochgurgl and Sölden to ski with your family. Maybe you want to come on my group to ski with other like-minded skiers in Courmayeur in January 2020, staying at the Gran Baita hotel?
You can start thinking about your trip, by reading the articles on the Planning your Ski Trip tab.  Or how to pack for your family ski trip.  If taking your furry friend abroad to the continent, read about the new Pet Travel Scheme update from DEFRA. Self-drive skiers also need to plan for Brexit. Check out our tips for driving to the mountains.  If flying and renting a car in Europe, beware of the extra charges they will pass to you if you want winter tyres, snow chains or ski racks. If driving, check the winter tyres news for Europe and North America. You can see how our last family ski holiday was not as expected, even though one plans it to be a success, but how we could do the most of it.
Featured Image: Does the snow in the Northern Hemisphere correlates with the Southern Hemisphere? Photo: Valle de Las Leñas in Mendoza, Argentina.
Please follow and like us: