Preparing your summer holidays in Covid-19 times
Looking to go away from home now that restrictions are starting to relax? I have been pretty ok and cannot complain as it was not hard for us as a family. I cannot imagine what this was like for those living alone, and for those loosing loved ones. What if you fancy going away for a summer holiday in these times? Well, you need to start preparing your summer holidays in Covid-19 times. Part of it is to get ready for life in the outdoors.
This article may contain affiliate/compensated links. For full information, please see our disclaimer here.
I am looking forward to return to my home in the Italian Alps, near the Monte Bianco. Right now my home has guests until before we arrive. We have booked our crossing on the Eurotunnel, which is perfect as you don't need to come out of the car for the crossing. I would try to go to the toilet before going on the train, as toilets there usually are horrible.
I heard on the radio a lady taxi driver saying that she got used to drive with a bucket now that toilets
are closed
. It is something I will have to consider for our trip. Toilets in open
aires
in France are not the nicest. Motorway stops have not opened yet its toilets. I guess this might change in July, but a good bucket and wipes can help! Plus bags to dispose any used wipes or any number twos… It is as if we are all dogs now. We always carry bags as we have a pooch travelling with us! We had one trip that we've forgot to bring bags. I only have a pair on the lead, but I was desperate going to shops for dogs poo bags…
We have to take advantage that we can still travel with our pooch without having to do lots of bureaucracy. After December 31st, coming Brexit a reality, all will be more complicated. That is something I will have to start getting worried in September. But who knows? We could be all back in lockdown, so no need to plan so much ahead…I hope this is not the case!
We always stop in our way in France (in our favourite
Ibis Styles in Chaumont Centre Gare)
to break the trip in two. We will have to see if quarantine is still imposed in France. I have read that if driving through France to go to Italy or Switzerland, then you don't have to quarantine. I have also read that France will not impose the quarantine so much as Britain. But I don't have clear if we drive through France and stay overnight, if that changes the equation. If not, we'll have to turn off in Metz towards Karlsrühe in Germany and sleep there for the night… I will wait and see on that one!
If this is the case, then we would go through Switzerland. Remember that you need the vignette to drive through Switzerland motorways. If stopped without one police could fine you. You can
buy it online before your trip here.
Now the borders between France and Italy are open and you can get through with no problem. The only thing we need to do is to pay the fee for the Mont Blanc tunnel. One year, as the queue to cross the Mont Blanc was too long and it was 31C in Chamonix, we've decided to do a long detour. We went then through the Col du Petit St Bernard. If you have the time, that is a beautiful trip. Don't do it if you get dizzy with too many hairpin turns though! I would do this only if we overnight in Chamonix, as it is a long trip, not to add on when you are coming from much further south.
So, what do we have to take care of, that is different from other trips?
Bring your
masks
, as in many places you need to use them. In some shops in France, they stipulate using a mask on the window screen. In Italy you need to wear a mask when outside and in any closed environment (shop, restaurant, etc). I've read you can take your mask while at your table, but if you go to the bathroom or the till, you need to have your mask on. Same for entering or exiting the restaurant.
As masks are good for a while, I would take some extra ones, and a bag where you can put your used masks and close it. If they are
reusable masks, made of fabric
, then wash them in a washing machine when you can do so. Our place has a washing machine, but if renting a place out, check on that. Or if staying in a hotel, see if a laundry mat is nearby where you can do a wash, or the hotel could take care of that.
As we are planning to stop in a hotel, the idea is not to eat inside the restaurant. I am not ready for that yet. We could eat outside in the veranda as they open that for summer. Or if not buy food to deliver and we eat in our room, or a picnic somewhere… As you have light until late we can have an early dinner and then come back home.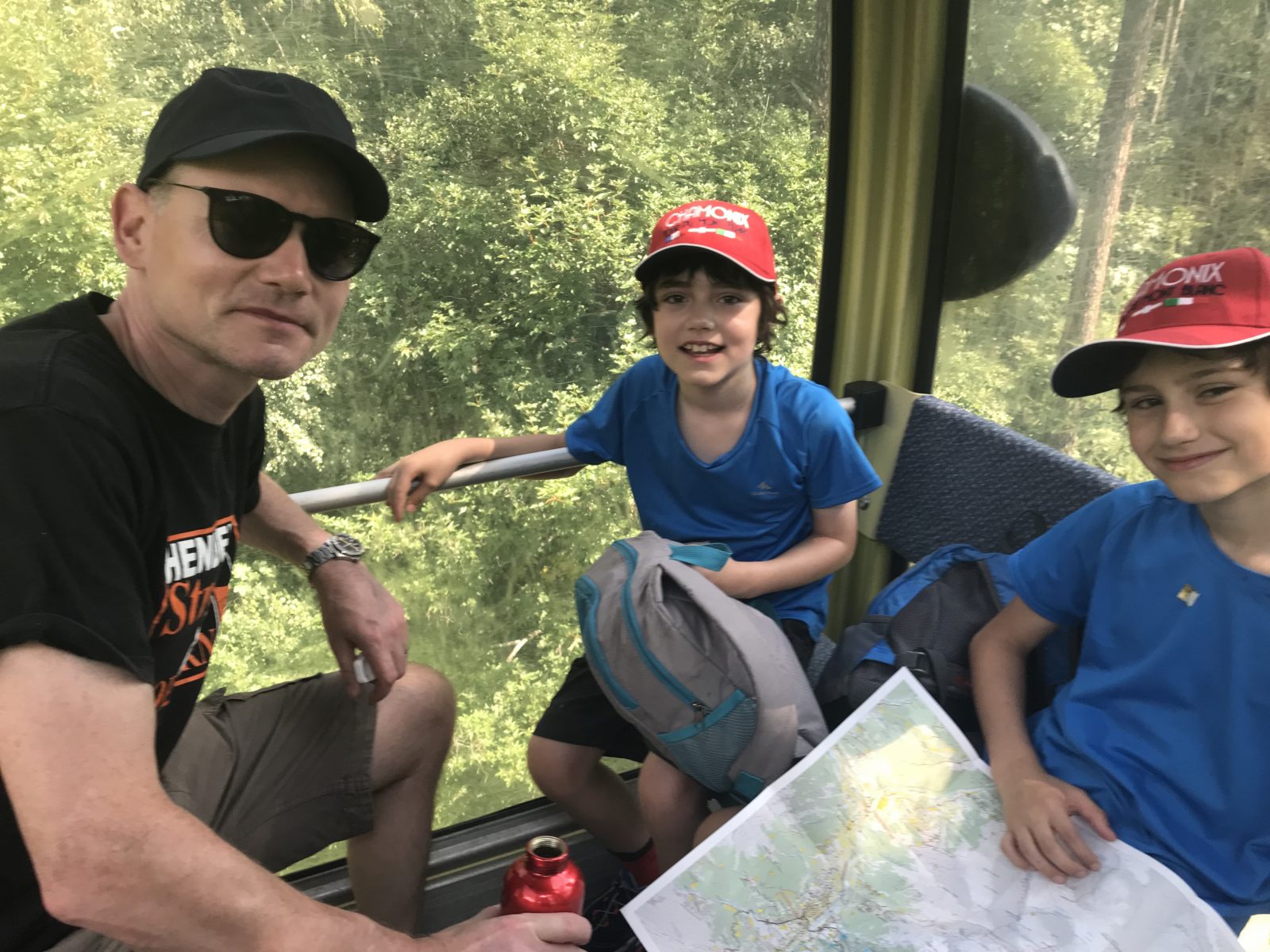 Then when we are at our place in Italy, the only thing we'll have to do is go and do some shopping at the supermarket. The same rules that here in the UK apply: wait outside with 2 meters between people in the queue. One comes in when one comes out. This for me would be the more anxious time as I have not been in shops but once in a pharmacy since lockdown began. I have been sourcing food from all over the place delivered at home. I do not think this is the case in the small town where we are staying. I will figure it out there.
And this trip would be all about hikes in the big outdoors. We have lots of valleys to discover: Valgrisenche, Rhême Notre Dame, Valsavarenche. Cogne, Arpy, Val Ferret, Val Veny. I want to go to the Col Gran San Bernardo and see the beautiful dogs there. We'll keep ourselves busy! And not hang out inside too much at all!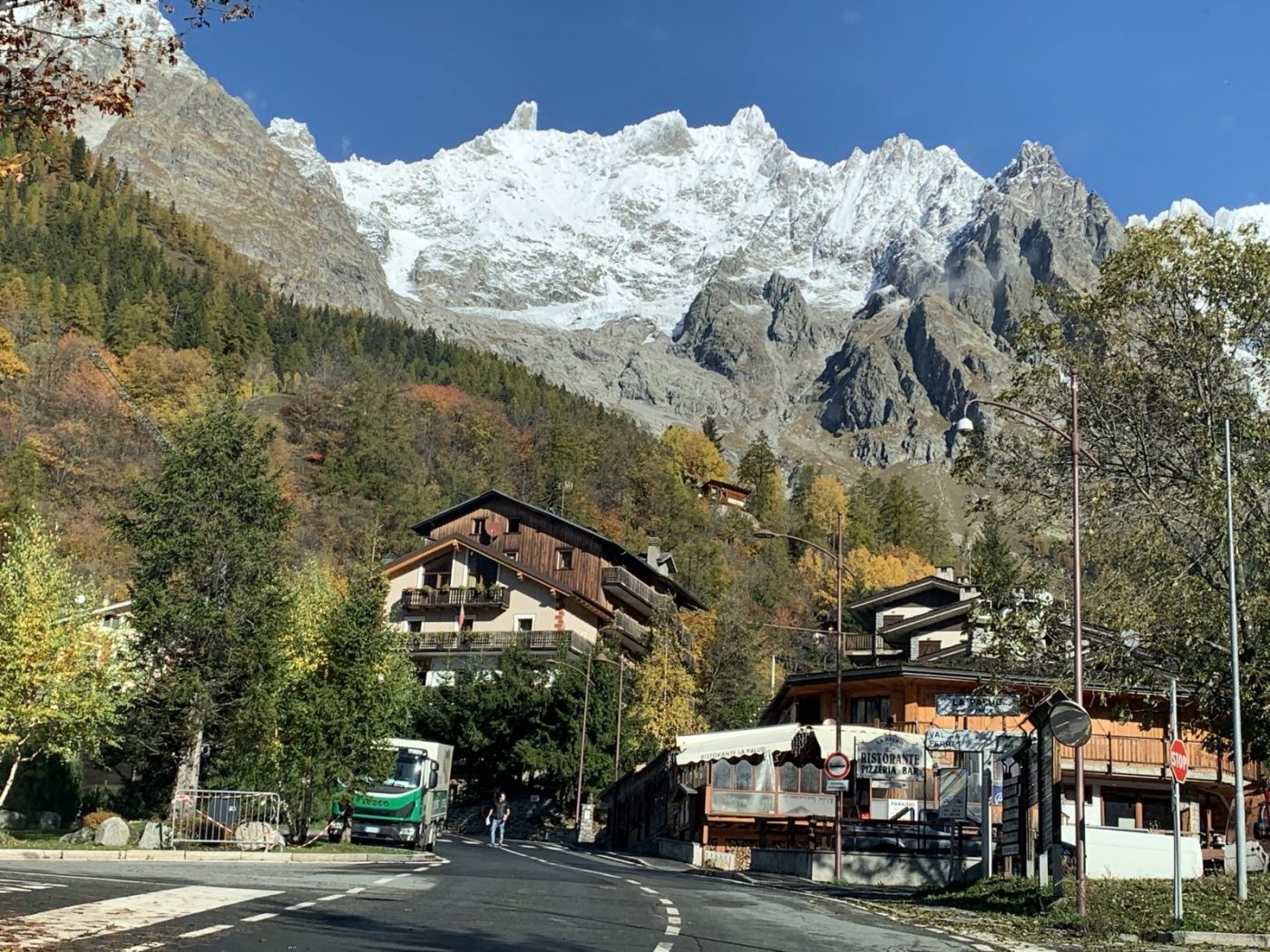 Fancy looking for some potential accommodation? Click here for some inspiring lodging ideas.
You can search for your own accommodation in the snow for your next ski holiday through our Accommodation Search tab. Or if looking to stay in the heart of the Mont Blanc Valley in the Aosta Valley, check Il Coure della Valdigne review here. This is our own family home in the mountains, that I am renting out when not using, you can always write me a private message if interested to info@the-ski-guru.com
You can book directly through Airbnb  through this link
If you want to take your family skiing and you don't know where to start, read here. And search for your ski transfers from all airports to the Mountains here. And for those that are like me, that are lazy to cook, you can get your food, even gourmet mountain food delivered to your home with Huski.
If renting equipment (skis or snowboards)  check our agreement with Skiset– you can get up to 50% off ski or snowboard rental rates. I have been using them for years every year when I go to America  and Europe and they are great!
You can start thinking about your trip, by reading the articles on the Planning your Ski Trip tab.  Or how to pack for your family ski trip.  If taking your furry friend abroad to the continent, read about the new Pet Travel Scheme update from DEFRA. Self-drive skiers also need to plan for Brexit. Check out our tips for driving to the mountains.  If flying and renting a car in Europe, beware of the extra charges they will pass to you if you want winter tyres, snow chains or ski racks. If driving, check the winter tyres news for Europe and North America. You can see how our last family ski holiday was not as expected, even though one plans it to be a success, but how we could do the most of it. If you want to get better before getting to your next ski holiday, here is a quick guide to indoor skiing and dry slopes in the UK. You can also read our week in the mountains during our summer holidays in Courmayeur.
Featured Image: Driving on the Autoroute du Mont Blanc. Les Houches- Photo: The-Ski-Guru. Preparing your summer holidays in Covid-19 times.
Please follow and like us: