What is New at Les 2 Alpes this season – Les 2 Alpes season is well underway and the resort will be opened until 27th April 2019. This young, dynamic and international resort has guaranteed snow with ski-in/ski-out accommodation. Located at 1650 m with slopes from 1300 m to 3600, it offers a great vertical drop of 3000 m. Les Deux Alpes is home to 2,100 inhabitants, 3,000 seasonal workers and 29,265 tourist beds. The French make more than half its clientele, with 55.9% total visits while Britain is the leading non-French source of guests with 18.8% visits. This is followed up by Belgium, Netherlands, Italy, Germany, Denmark, Spain, Sweden, Norway, Poland, Switzerland, Russia, Czech Republic and Canada.
These tourist beds include 29 hotels, with two 4-star, eight 3-star, eight 2-star hotels amongst others.
To get to Les 2 Alpes you can go by plane to Grenoble Alpes Isère airport (1h30m away), Lyon Saint Exupėry (2 hours) or Geneva airport (2h30m away). If you come by train, from Grenoble train station, it is one hour by car or 1h30 m by bus.
What is new in terms of investment and future projects:
A number of these long-term development projects have started in May 2018. Les 2 Alpes is positioning as benchmark and market leader amongst French ski resorts. Over the next five years, Les 2 Alpes' large-scale projects represent an investment of almost 500 million Euros (ski lifts, ski run equipment, expanding the artificial snow cover, leisure properties and public infrastructure).
It started in 2018 with the installation of a new 8-seater detachable chairlift on La Toura sector (2,600 m) to replace the 2 Toura and Lac Noir chair lifts.
In 2019 there will be a huge wave of investments on the ski area: there will be new chairlifts on the sectors of Les Crêtes, Le Thuit, Le Super Venosc and Pierre Grosse (La Fée sector/ middle of the La Fée sector up to the top of Le Signal chairlift on the glacier.)
Between 2019 and 2021, it is projected that the resort will increase the artificial snow network. As the most precious resource at Les 2 Alpes is snow, the Deux Alpes Loisirs, the company that operates the ski rea, will, between 2019 and 2021, continue to preserve the snow mantle with the construction of La Mura reservoir and associated pumping premises, as well as expanding the network between Les Crêtes (2,100 metres) and Le Grand Nord (2,600 metres). The goal is to eventually guarantee a minimum 30% coverage of the ski area surface in artificial snow.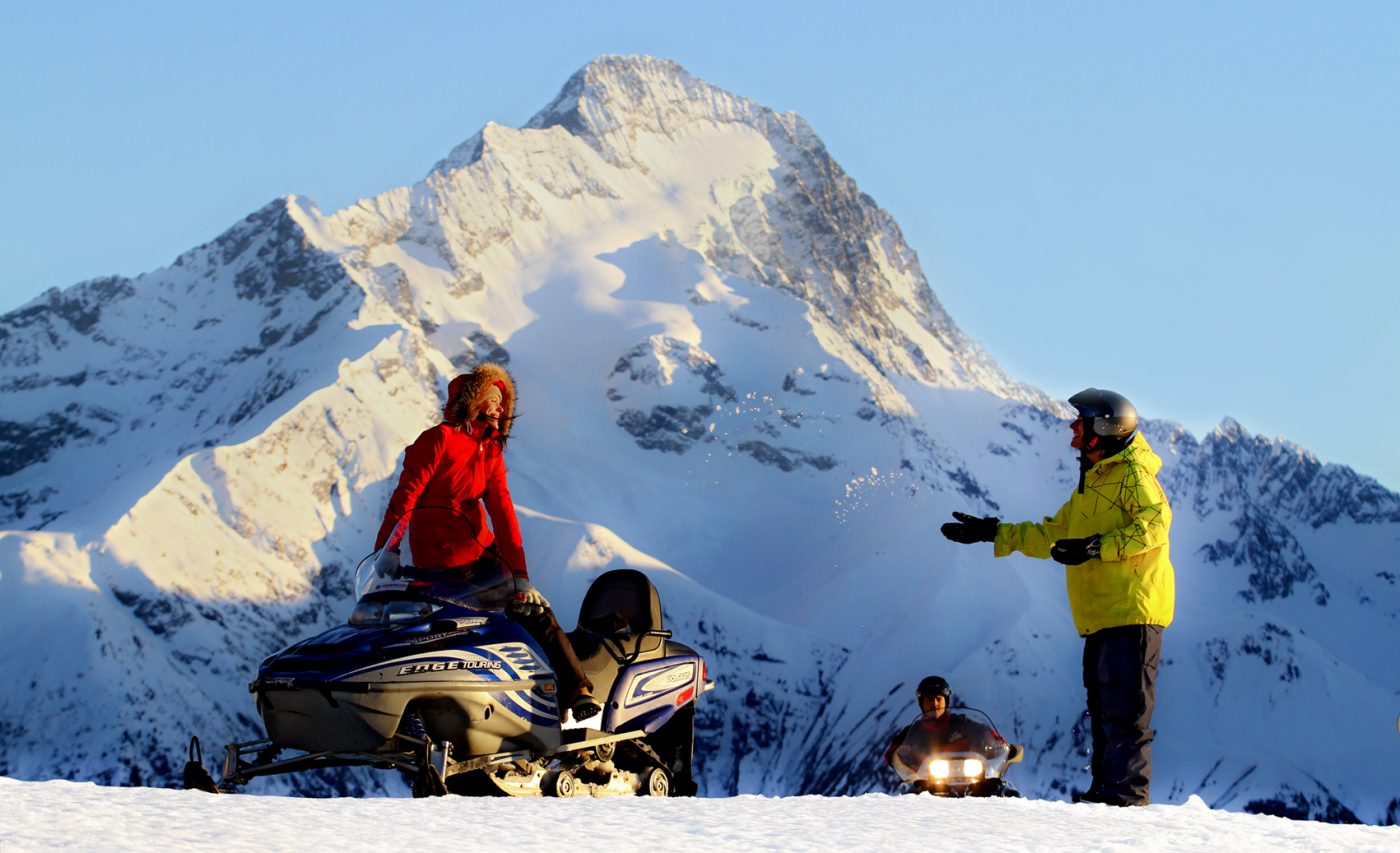 Between 2020 and 2023, Les 2 Alpes will change its look for the long-term.
There will be a construction of a new 3S gondola lift to replace the Jandri Express – this is considered the "Rolls Royce" of large-capacity ski lifts! It will transport 3 times the people than the Jandri Express does now (4,000 people/hour instead of 1,200 people/hour).
A new link is planned between The Alpe d'Huez and Les 2 Alps for 2022.
The construction of the future cable link between Alpe d'Huez and Les 2 Alpes will take place between the villages of Auris and Mons de Lans; so the plan is for the Force 2-seater Mont de Lans chairlift to be replaced by a gondola lift to Village 1800 and Les Crêtes (2,100 metres).
Multiple Property Developments between now and 2020.
A major property development scheme (new builds and renovation programmes for leisure properties), governmental support, and higher quality rental accommodation….it all adds up to 3,500 additional beds for Les 2 Alpes within the next 3 years, an increase in professionally marketed beds and almost 33,000 tourist beds!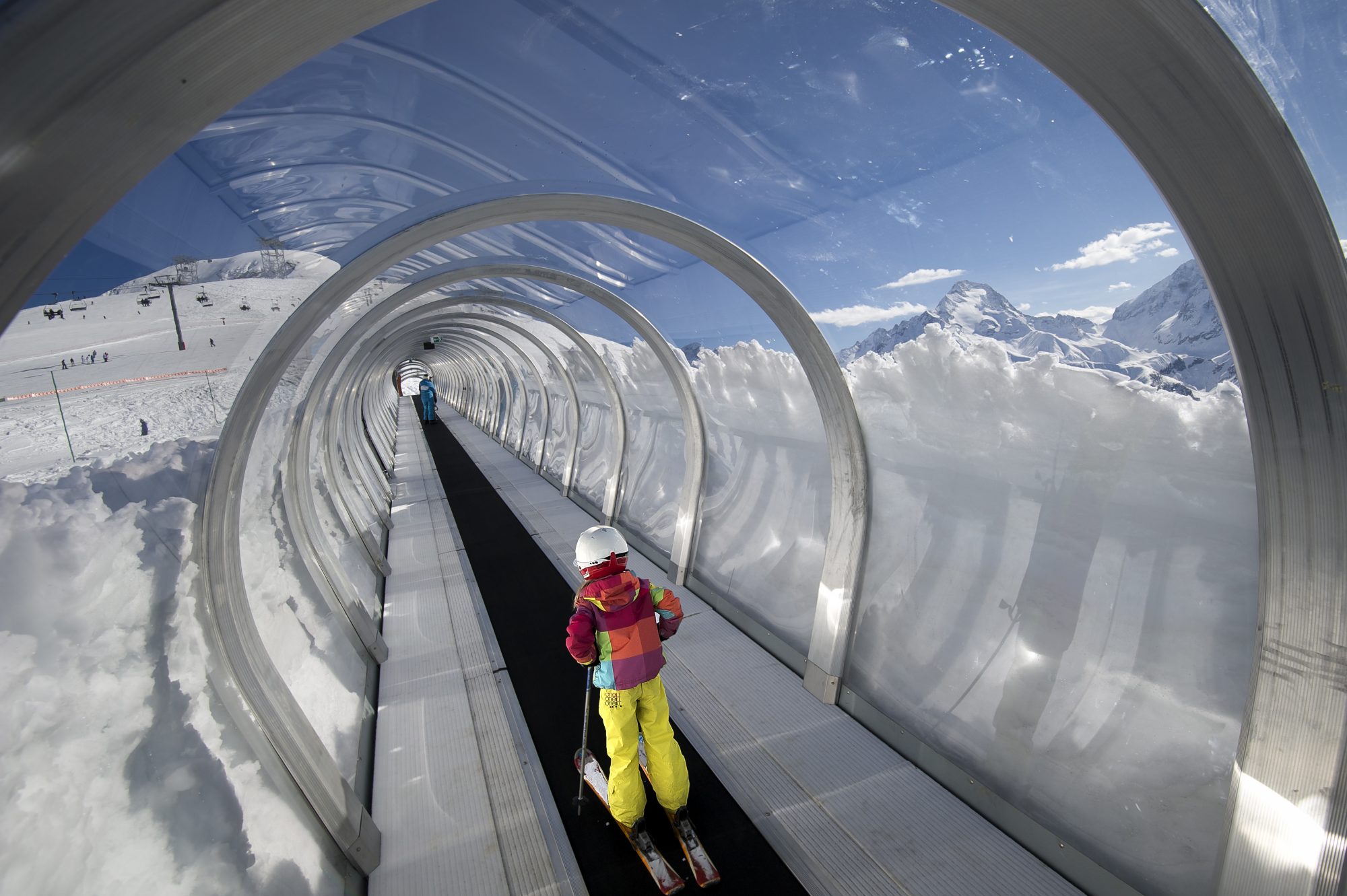 2018
-On the 15th December 2018, an ultra-modern hostel with 364 beds opened in Les 2 Alpes: The People Hostel. A brand belonging to the France Hostels group, which operates its first establishment in Lille, "The People Hostel- Les 2 Alpes" will offer 45 private bedrooms as well as 41 shared rooms for 4, 6 or 8 people.
-The ATOUT France French Institute of Tourism – entity tasked with promoting France in other countries, was entrusted by the French government with the France Tourism Engineering plan, which will eventually lead to 100 million tourists visiting France. 13 French tourist resorts (in the mountains and on the coast), including Les 2 Alpes, will be supported by ATOUT FRANCE and will be able to take advantage of their expertise free of charge, from 2018 over the course of 18 months, to help with matters such as renovating accommodation, switching over resort energy, and putting together investment projects.
-This winter, Clubs Du Soleil Villages will be opening at the Village 1800 level (around 260 rooms).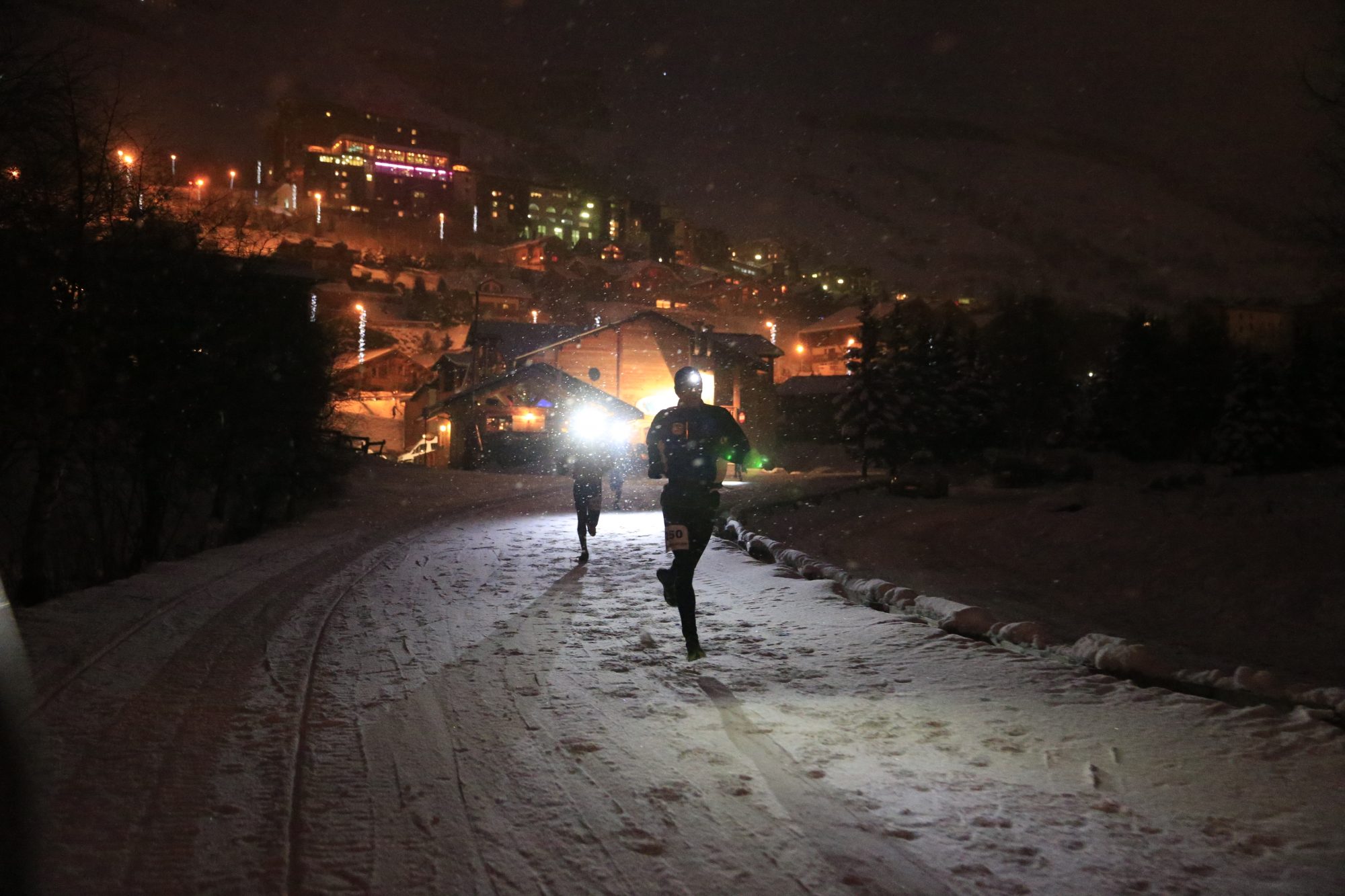 2019
-A new look for La Résidence building (Croix des Limites), as well as the addition of a chalet (multiple apartments).
-The former Les Alpinistes hotel is becoming a new ODALYS residence (apartments/500 beds and shops).
-Terres de Venosc housing estate situated between La Place de la Croix des Limites and Le Diamant building on the Vallée Blanche side. Offering 30 luxury chalets (700 beds).
-SAFILAF Némêa Tourist Residence, between Les Marmottes residence and the Vallée Blanche chairlift (931 beds/104 4-star apartments and 81 4-star Premium apartments).
-Le Chalet du Soleil Residence (Terrésens) will offer 221 beds (44 apartments)
2020
-Les Glaciers residence (at the resort entrance), one of the Les 2 Alpes; first buildings is going to become a multi-residence (SEMCODA) with a hotel (50 bedrooms), a tourist residence with 32 apartments, a residence for senior citizens with 50 apartments, and another building with 44 apartments totalling an additional 618 beds.
-Les Clarines residence (MMV) on the Super Venosc sector (160 apartments/800 beds).
-Les 2 Alpes is welcoming a 2nd Le Belambra establishment in Le Village 1800.
More information: www.les2alpes.com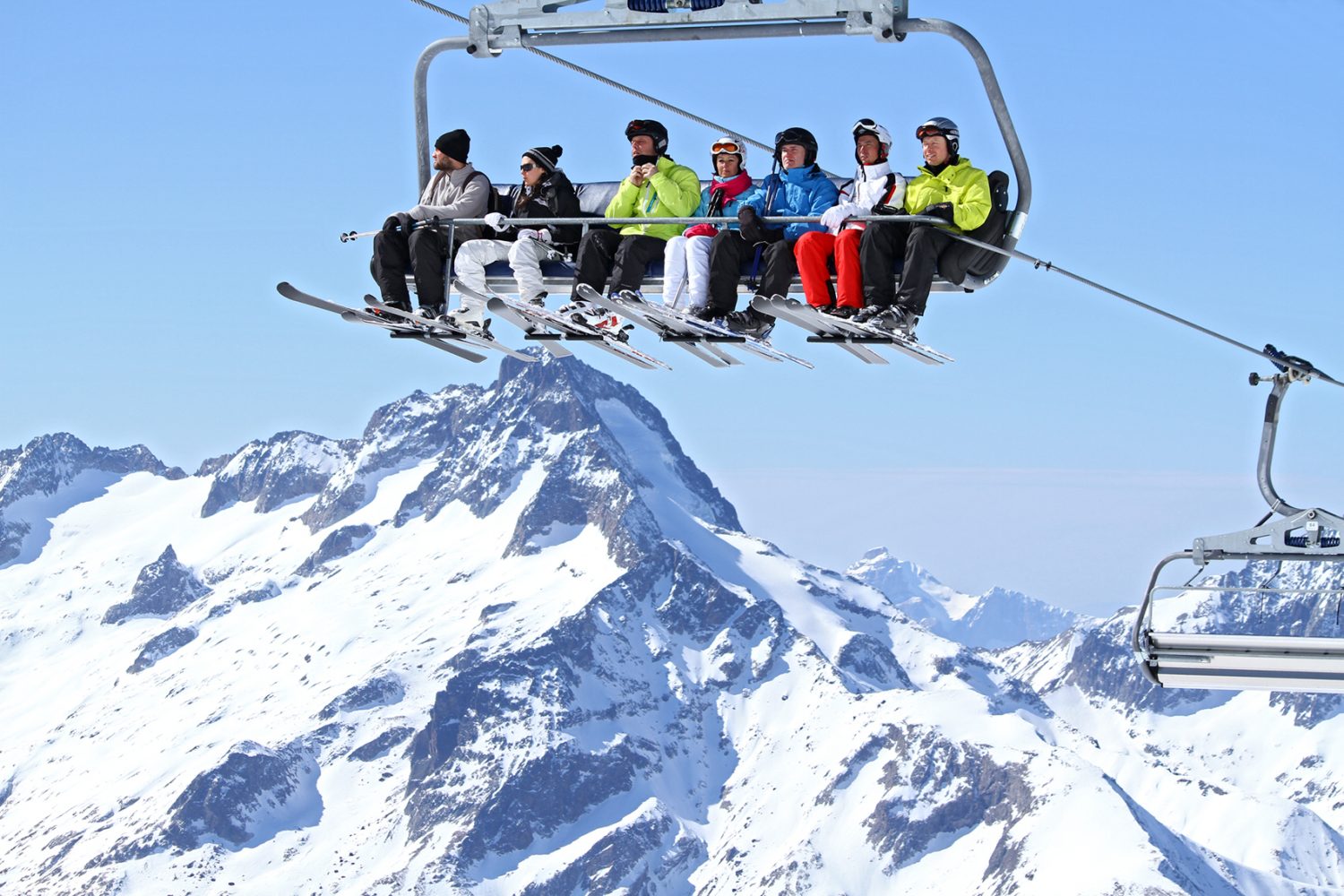 The-Ski-Guru TRAVEL can organise your bespoke ski trip to the Americas, Alps or Japan, including for those going from Britain to Europe, booking your Eurotunnel trip, and for all trips: lodging, lift tickets, rentals, ski school, and all you need for an excellent vacation. Go to https://www.the-ski-guru.com/travel and upload your information – this page will be updated soon with more travel ideas. Check our February offer for Zermatt staying at the Chalet Zen or Penthouse Zenand our Easter offer to Obergurgl-Hochgurgl and Sölden to ski with your family.
You can start thinking about your trip, by reading the articles on the Planning your Ski Trip tab.  Or how to pack for your family ski trip.  If taking your furry friend abroad to the continent, read about the new Pet Travel Scheme update from DEFRA. Check out our tips for driving to the mountains.  If flying and renting a car in Europe, beware of the extra charges they will pass to you if you want winter tyres, snow chains or ski racks. If driving, check the winter tyres news for Europe and North America.
Or you can read our last news on equipment as seen at the London Ski Show. Also, the new range of skis of Black Crows, one of our favourite brands. Shred-Dog is a definitely favourite brand for parents of growing kids.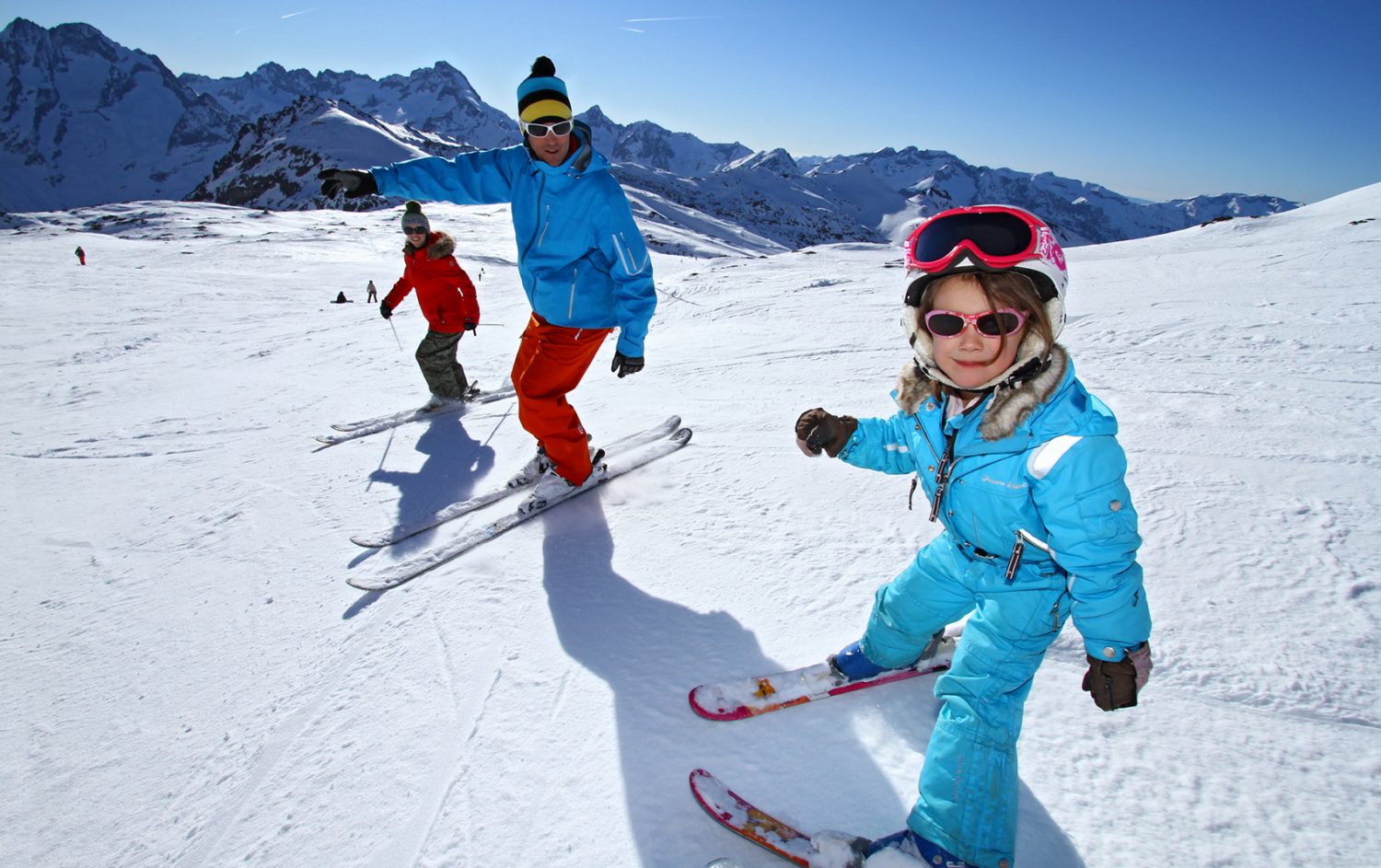 We have already covered many news due to this latest spat of snow storms in Europe, as the hotel that was hit by an avalanche of 300 meters of width in Eastern Switzerland. In the same place, a couple days later, a second avalanche affected the structure of the Säntis Suspension Railway. And two ski patrollers got killed setting avalanche control charges in the French resort of Morillon in the Grand Massif.
Lots of snow makes you wonder how the resorts deal with the avalanche danger. Here you can read the interview to Coco Torres, former Head of Operations of Las Leñas, in Argentina, as how they dealt with avalanches at the resort. 
Or perhaps you may choose to read the Ski Resort News, Ski Passes News, and the Must-Read Guides to Lech,  Zermatt,  Courmayeur, Val di Fiemme and Crans-Montana. Coming soon will be the guide to St Anton. Or  watch an amazing heli flight over the Mont Blanc Massif. Also see tips on how not to be scammed when booking a ski chalet.
You can also read what's new at Les Trois Vallées and the last article on what is new at the Tirol ski areas,  in Cervinia, in La Plagne, in 3 Zinnen Dolomites ,  in Adelboden, Lenk and Kandertal, in Gstaad, in Chamonix,  in Georgia's Gudauri Resort and in the Skicircus Saalbach Hinterglemm Leogang Fieberbrunn. And how the US Ski Team has chosen Alpe Cimbra to train for the following four ski seasons as their European home.  Here is the link to our post on the My Voucher Codes ranking of best European Ski Resorts.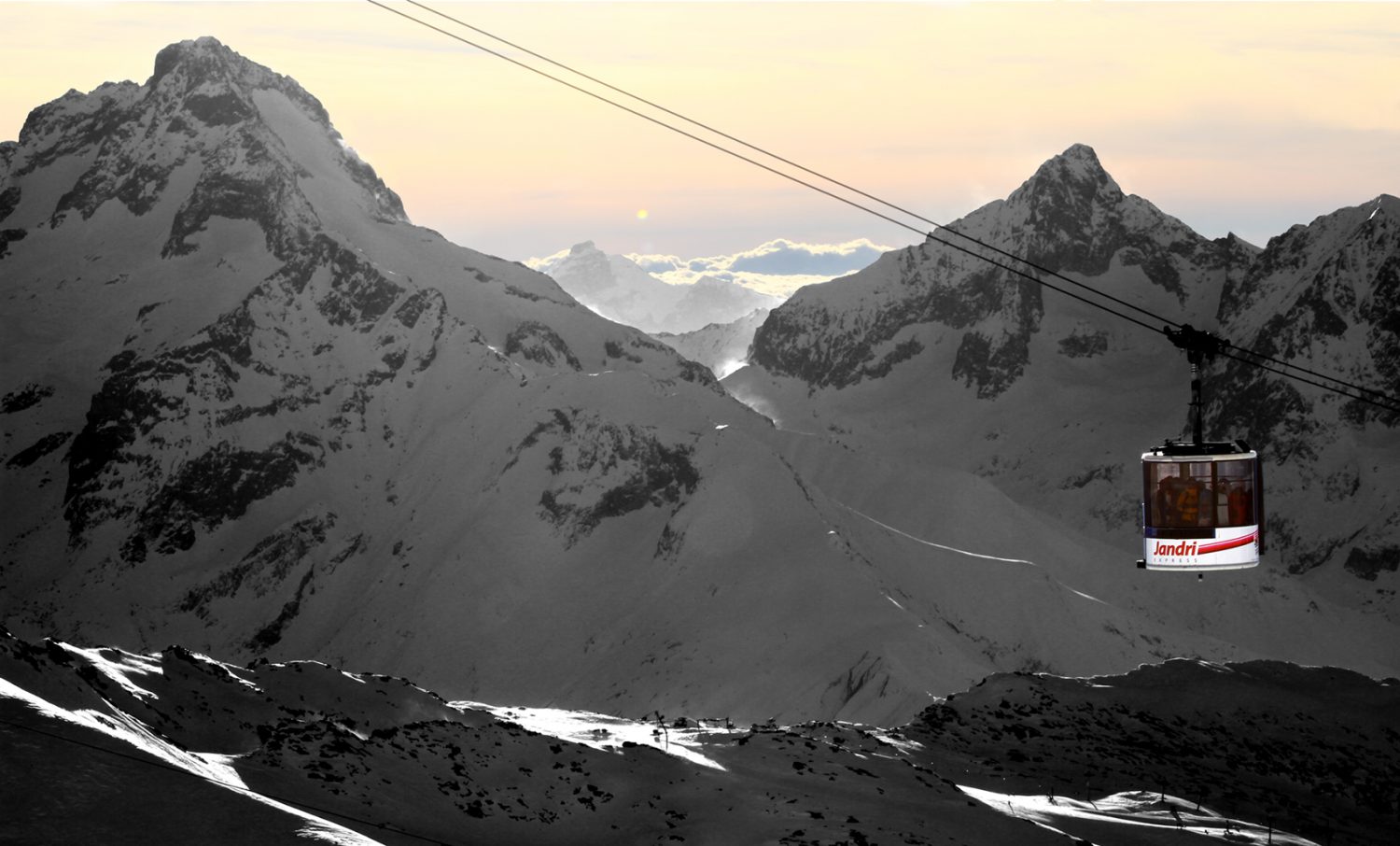 Crested Butte will have a new chairlift to replace Teocalli lift for the 2019/20 ski season. Jay Peak is officially for sale.
You can plan where to eat in Aspen Snowmass or which events to attend on-mountain while there.  And Cortina D'Ampezzo is getting ready for this winter and the 2021 World Ski Championships. 
Another classic resort, such as St Moritz has been in the news for its famous Cresta Run be opened again for women after a 89 years ban.
Also, you can read how Grandvalira will be staying together as one lift ticket company and how they are adding Ordino Arcalis to  this offer. Grandvalira is opening now all of its six sectors.  And also read how someone tried to sabotage some lifts in Vallnord's Pal Arinsal. And as if it is starting to be a trend, there were two lifts sabotaged in Passo Rolle, in Val di Fiemme, Trentino. Fortunately they were repaired in record time to open to the public.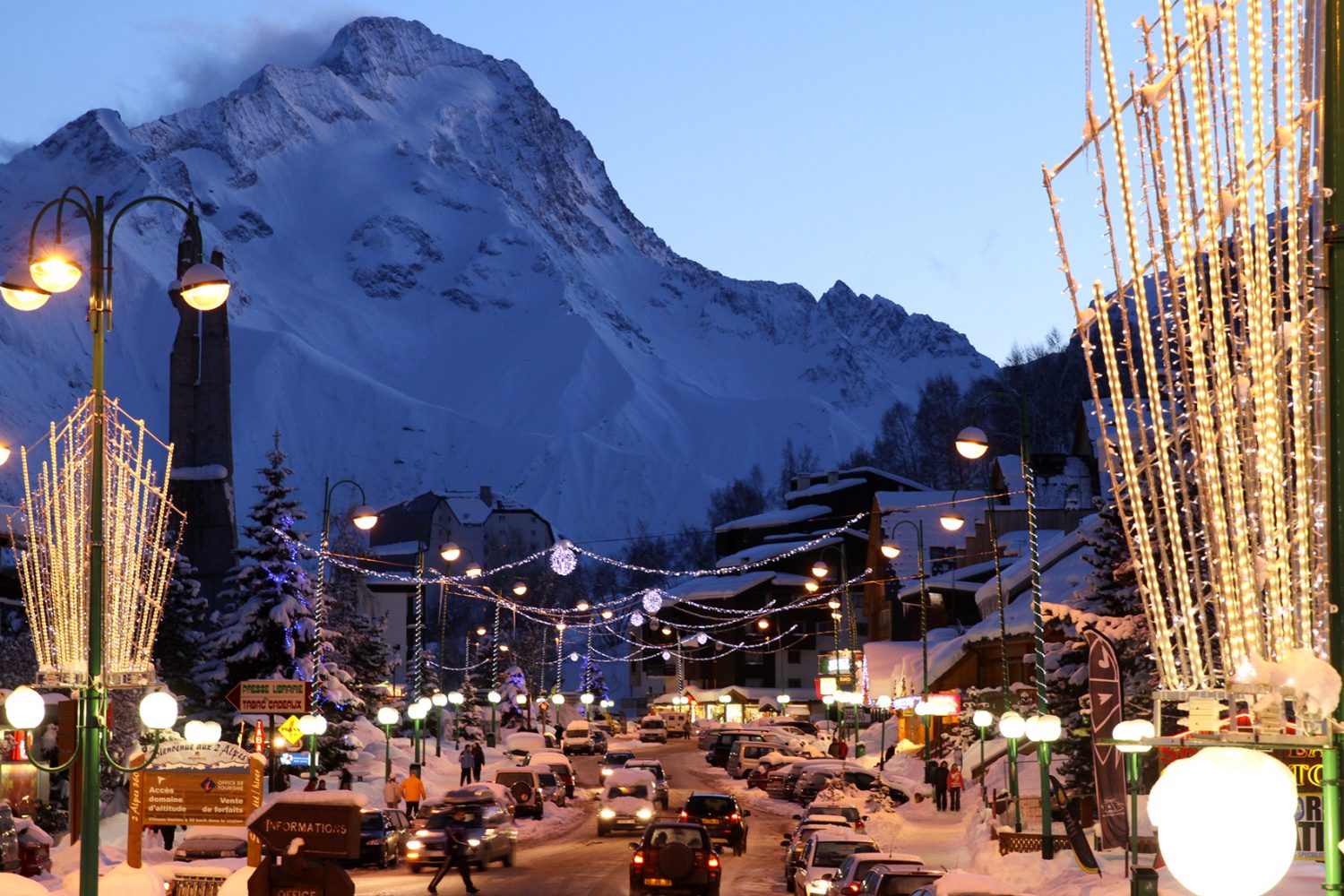 Also, Mt Hood Meadows was forced to evacuate one lift with 150 skiers and boarders due to a power failure. And the same was the case in a lift with 140 skiers/boarders in Whitefish, Montana. Recently a British skier was killed after suffering a cardiac arrest on a chairlift falling 32 feet to the ground in Méribel resort in Les Trois Vallées. You can see our recent article on how avalanches claimed two lives in Switzerland the past week. And read more what is the real risk of avalanches. Three Germans have been killed by an avalanche near Lech and a fourth is missing. Two were caught in an inbounds avalanche near Kachina Peak in Taos and taken to hospital.
Or read about the latest investments in Whistler Blackcomb. Or see how Taos is going against the industry trend, and instead of merging with the two biggest oligopolies in skiing at the moment, it goes and buys an airline to get more bums in resort. Or how Jackson Hole is appealing to families and beginners – it is not only a resort for expert skiers anymore. Another great area for families is Stubaital in the Tirol. And a new coming ski area that got funding for its first lift is Skeetawk in Alaska.  Courmayeur is opening this season two new trails, one that is 70% steep – not for the faint-hearted! Or read how a group of experienced industry insiders got together to purchase Tamarack Resort. And how Peak Resorts finalised the acquisition of the resorts of Snow Time. You can also check how Vermont's ski passes are the most expensive in New England. And talking about Vermont, you can read on how Killington is planning to change its North Ridge triple chair with a fixed-gripped quad.
Also read how one employee of Aspen Ski Co got caught in an avalanche but got out unscathed while scouting terrain for the Aspen Mountain Powder Tours. Or how the a gondola of the new American Eagle lift from Copper Mountain crashed into the snow in a trial run. The resort confirmed that the chondola will be fixed before it's opening day. Plus this week, some gondolas got tangled in Hochzillertal. And there was a gas explosion at the Grand Hotel Zermatterhof that injured six, before its opening date.
You can keep up to date on how are the sales for the EPIC and IKON passes are doing here. Read how Emma, the first Digital Mountain Assistant, is launched in Keystone now and will be rolled to eight other resorts this season.  Breckenridge and Keystone are one of the resorts with the longest ski season in the United States. And even read about the new incorporation to the IKON Pass: Valle Nevado. Here is also a post on the South American resorts.  
Or you can see the inspiring story of the "Cholitas" – the indigenous Aymara ladies who are attempting to climb the highest peak of the Americas – the Aconcagua at 6,962 meters/22,840 feet.
Also, Rob Katz and his wife Elana Amsterdam donated 2 million USD in grants to support mental and behavioural health programs in ski towns of North America. And see how Aspen Skiing Company released its sustainability report 2018.   And also check Aspen's Give a Flakecampaign. The Audi Power of Four Mountaineering Race is coming back to Aspen.
And here is a summary of a report by LISTEX on the State of the UK Snowsports Market.
And what Switzerland could look by 2060 due to climate change.
Or check out how now with the EPIC Pass you can ski in Europe, specifically in Les Trois Vallées and the resorts of Skirama Dolomiti in Trentino's Italy. Or see our review of L'Héliopic Hotel Sweet & Spa if thinking in staying in Chamonix this winter. Or check out the new Snowpine Lodge in Alta, Utah opening late January 2019.
Featured Image: Winter at Les 2 Alpes. Photo Nils Louna – Les 2 Alpes. Skiing amongst friends. What is New at Les 2 Alpes this season. 
Please follow and like us: