A lift employee has died and six were injured in an accident while maintaining a lift from Titlis Bergbahnen.
During a revision work on the Titlis cable car, a serious accident occurred. The gondola lift was closed to tourist traffic at the time of the accident and there were also no gondolas on the rope, as reported by the cantonal police Obwald.
When employees of the Bergbahnen Engelberg-Titlis were working on the Gerschnialp on the cable lift of the gondola lift on Wednesday morning, a temporary bracing loosened in the rope splice area of ​​the hoist rope, whereupon the workers were hit by the conveyor and the rescue rope.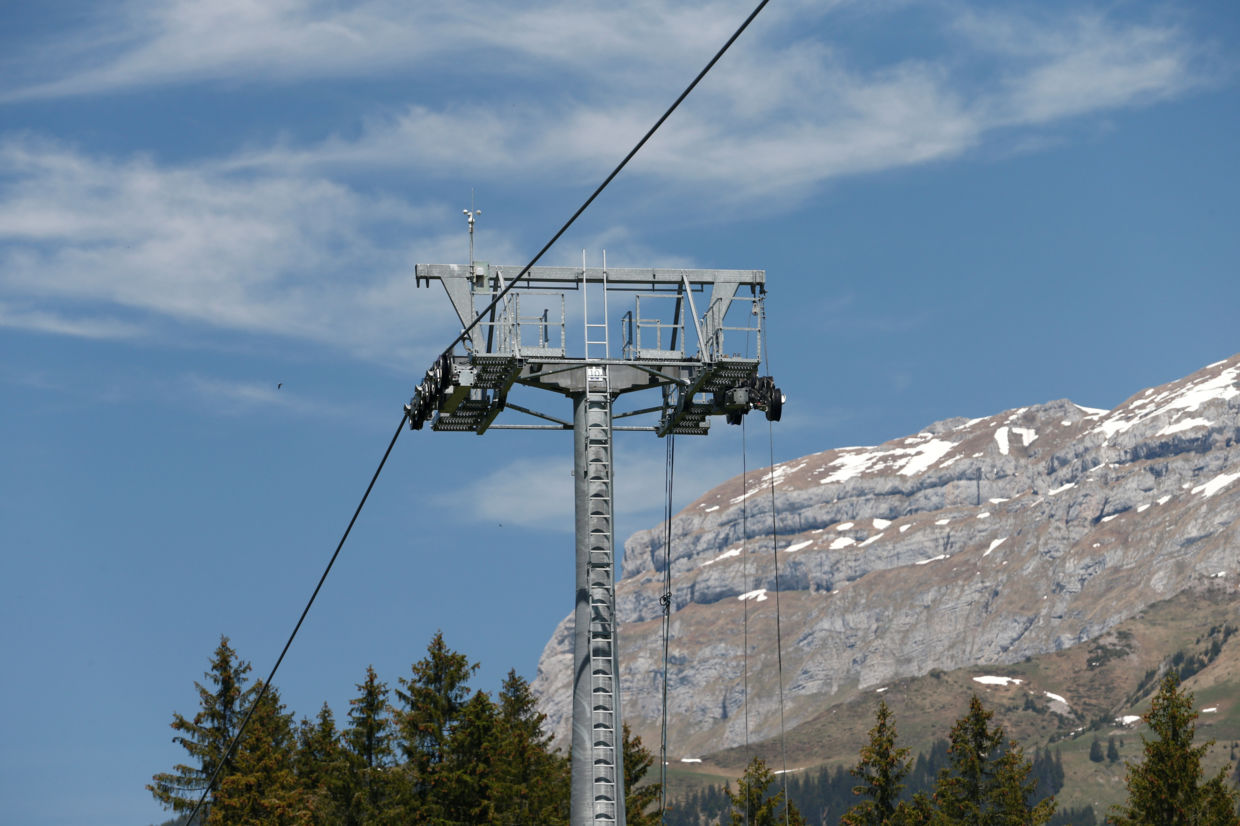 As a result, an employee of the Titlis bahnen was so badly injured that he died at the accident site. Two other people involved in the work were severely injured and one person was injured a bit more moderate. There were also three more injured.
The deceased employee was an experienced employee who had been working for the company for 20 years.
Hans Wicki, Chairman of the Board of Bergbahnen Engelberg Truebsee Titlis AG confirmed that this was a dangerous job and that the staff members knew that too. The deceased worker had always told his family that he loved his job, but that he was also aware of the risk.
Hans Wicki emphasized that only workers who are used to performing such work are involved in inspection work. "But at some point, you have to start getting used to it." So, this morning, a person was on duty who was "not yet used to it."
One employee is in a hospital in Zurich and another in the hospital in Bern. Her condition is currently unclear.
The EMPA will now clarify whether a material defect was to blame. The Forensic Institute of Zurich will also be involved.
In 2015, the ropes were reinstalled. In the first years such ropes are extended especially during the warm season. Therefore, they would have had to be cut by 2 meters. This should have been made possible by a temporary relief rope. This relief rope broke, however. Thereupon the hoist rope jumped back, and the release rope fell down. The workers were hit by these ropes.
More information: 20min.ch
We've written before when two employees died and four were injured in Jammu (Gulmarg) in India in a cable car accident. We've covered when Doppelmayr gave additional training before to the personnel of all their client resorts in Georgia after that accident lift that went viral online. Also when an employee died on an accident at a magic carpet in Loveland.
You can search for your own accommodation in the snow for your next ski holiday through our Accommodation Search tab.
The-Ski-Guru TRAVEL is a CONCIERGE service that can help you organise your bespoke ski trip to the Americas, Alps or Japan, including for those going from Britain to Europe, helping you book your Eurotunnel trip, and for all trips: lodging, lift tickets, rentals, ski school, and all you need for an excellent vacation. Go to https://www.the-ski-guru.com/travel and upload your information – this page will be updated soon with more travel ideas. Check our amazing Ski Safari in the Dolomites , stay at the San Lorenzo Lodge White Deer in the Val Pusteria of Sudtirol, in the Hotel Petrus in Riscone, for skiing Kronplatz, or check our offer to Obergurgl-Hochgurgl and Sölden to ski with your family. Maybe you want to come on my group to ski with other like-minded skiers in Courmayeur in January 2020, staying at the Gran Baita hotel?
You can start thinking about your trip, by reading the articles on the Planning your Ski Trip tab.  Or how to pack for your family ski trip.  If taking your furry friend abroad to the continent, read about the new Pet Travel Scheme update from DEFRA. Self-drive skiers also need to plan for Brexit. Check out our tips for driving to the mountains.  If flying and renting a car in Europe, beware of the extra charges they will pass to you if you want winter tyres, snow chains or ski racks. If driving, check the winter tyres news for Europe and North America. You can see how our last family ski holiday was not as expected, even though one plans it to be a success, but how we could do the most of it.
Featured Image: A lift employee has died and six were injured in an accident while maintaining a lift from Titlis Bergbahnen. Titlis Gadmen – Photo: Denis Linine-Unsplash. 
Please follow and like us: