Starting on 12th January 2018 and extending until the 20th January, is the 25th time that this gourmet event takes place and will entice visitors with culinary delights by ten guest chefs.
Chefs include:
Tanja Grandits
Hosted by Chef Fabrizio Piantanida, Grand Hotel Kronenhof*****
• 2 Michelin Stars
• 18 GaultMillau points
• Female Chef Award 2017 (MICHELIN Switzerland)
• Chef of the Year 2014 (GaultMillau)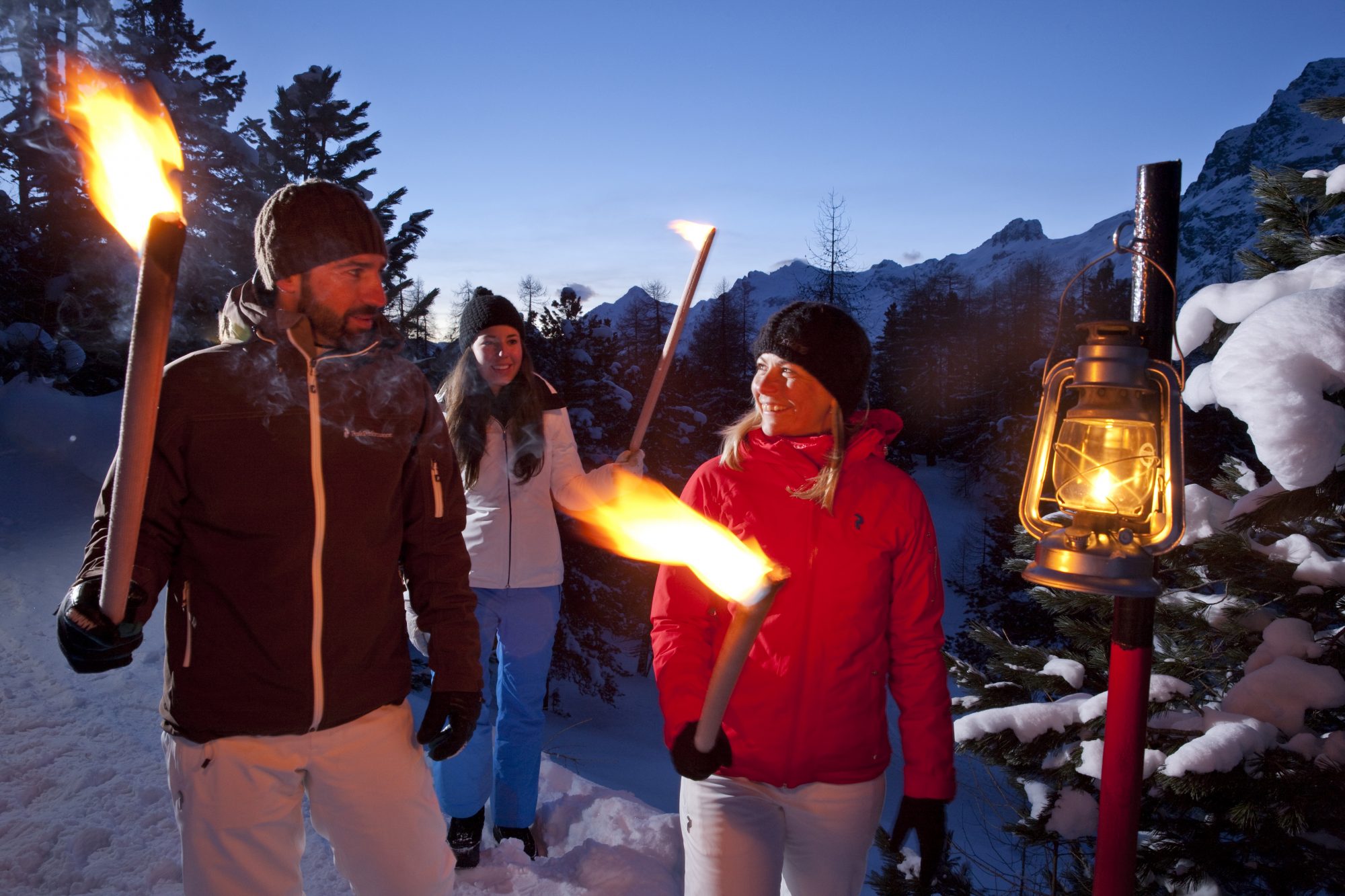 The highly decorated top chef in Switzerland has developed her very own distinctive style. Spectacularly aromatic, straightforward, but technically complex compositions are her trademark and have made her Stucki restaurant in Basel a popular destination for gourmets from all around the world. For every dish, Grandits selects a principal aroma and a main colour. "I take a base product, which might be a piece of meat, fish or even an egg. To this I add a vegetable, which generally determines the colour of the dish. The colours are therefore a good aid. They structure my work, while at the same time enabling me to be creative within these structures," she explains.
Syrco Bakker
Hosted by Chef Gero Porstein, Carlton Hotel*****
• 1 Michelin Star
• 17.5 GaultMillau points
"Syrco Bakker is highly talented and cooks with the same passion I do," says his mentor, the celebrity chef Sergio Herman. Now aged 33, the Dutch chef with Indonesian roots was 22 when he started as a sous chef in Herman's legendary three-star gourmet palace, the Oud Sluis. Since 2010, Bakker has been the chef of Pure C, which Herman opened in Strandhotel Cadzand right on the North Sea in the Netherlands. Bakker's cooking style skilfully adds an Asian touch to modern Flemish gourmet cuisine.
Ian Kittichai
With the kitchen team at the Badrutt's Palace Hotel, Badrutt's Palace Hotel*****
• No. 21 – Asia's 50 Best Restaurants 2017
• Officier de l'Ordre du Mérite Agricole 2015
• First Asia Geographical Indication Ambassador
• Best Chef Cookbook Thailand Award 2011 (Gourmand)
The career of Ian Kittichai, Thailand's most famous celebrity chef, is the stuff of fairy tales – from street food to fine dining: as a child, he would head to the market with his mother each morning to buy the best ingredients for curries, which they would then offer from a little handcart in the streets of Bangkok. Kittichai learnt all about haute cuisine in England and Australia, followed by time in France, Spain (El Bulli), the USA and Japan as formative phases in his career. At the age of just 30, he became the first Thai Executive Chef of a five-star hotel.
Ana Roš
Hosted by Chef Mauro Taufer, Kulm Hotel St. Moritz*****
• World's Best Female Chef 2017
• 17 GaultMillau points
• 3 Chef's Hats
• Talent of the Year 2015 (Jeunes Restaurateurs d'Europe)
Ana Roš was named World's Best Female Chef in 2017. The avant-garde dishes created by the Slovenian chef are unique compositions, always according to Roš' philosophy: "Environment plus season and me." The treasures of nature that she uses virtually grow on her doorstep. Her restaurant Hiša Franko is located in the small town of Kobarid, which lies in a picturesque valley surrounded by unspoilt meadows, lakes, rivers and forests. Her restaurant was secret tip for gourmets, until the Netflix series "Chef's Table" made the culinary skills of Roš famous worldwide virtually overnight in 2016.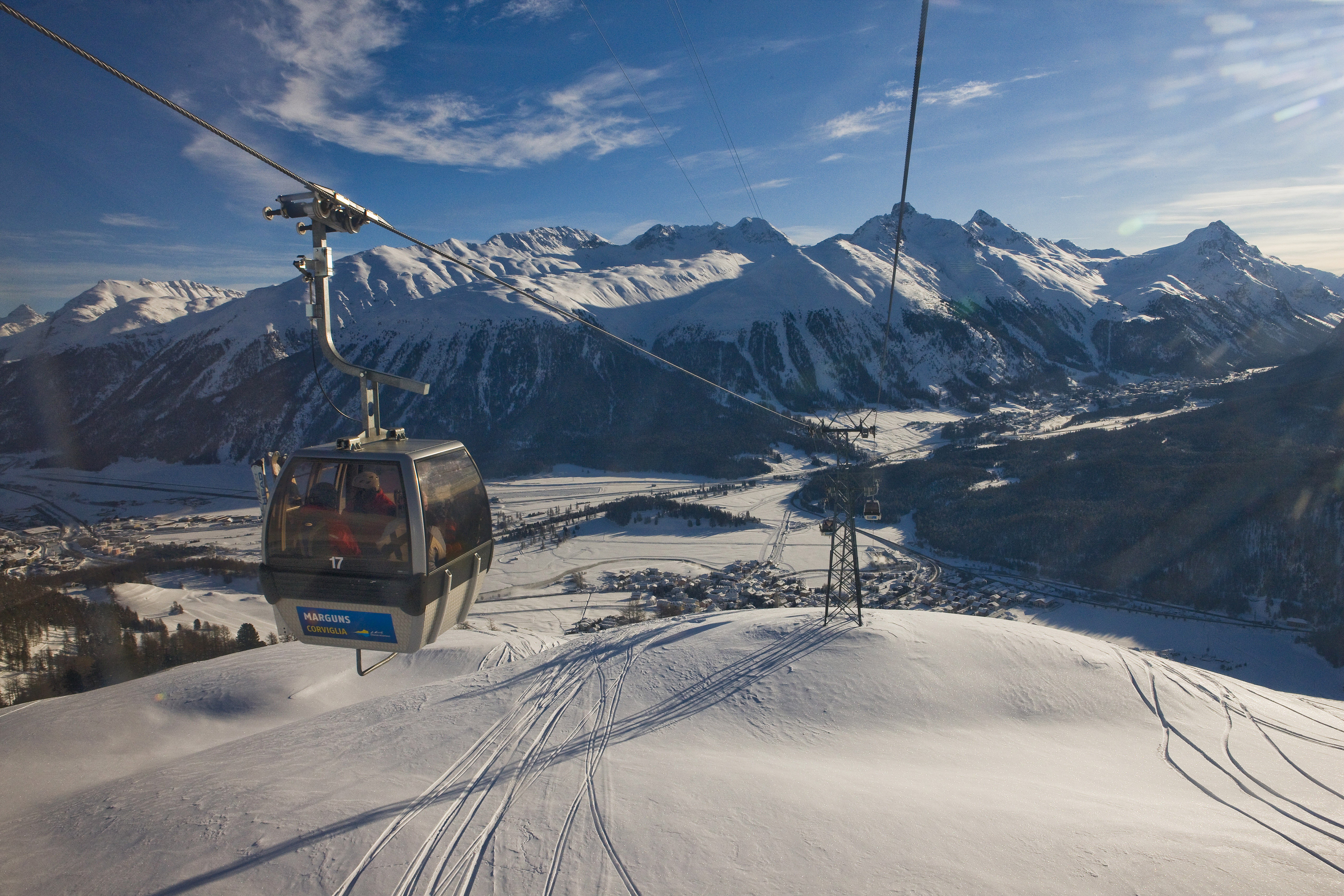 Julien Royer
Hosted by Chef Fabrizio Zanetti, Suvretta House*****
• 2 Michelin Stars
• No. 9 and Highest New Entry Award – Asia's 50 Best Restaurants 2017
• No. 86 – The World's 50 Best Restaurants 2017
• Le Chef – Top 100 Best Chefs in the World 2017
• Best New Restaurant 2017 – Wallpaper Magazine
• Best Dining Experience – Singapore Tourism Board Awards 2016
• Best New Restaurant – Singapore Tatler Restaurant Guide 2016
In the world famous National Gallery Singapore, the two Michelin star chef Julien Royer likes to thrill his guests with what he calls "essential cuisine" in the Odette restaurant. The 34-year-old French chef previously caused quite a sensation at JAAN in the Swissotel Stamford in Singapore, before opening Odette together with the Lo " Behold Group. His career has taken him from Paris and the West Indies to London, collaborating with French master chefs such as Michel Bras, Bernard Andrieux and Antonin Bonnet along the way, who helped shape the culinary style of the Odette chef today.
Jacob Jan Boerma
Hosted by Chef Michel Hojac, Hotel Giardino Mountain*****
• 3 Michelin Stars
• 19.5 GaultMillau points
• Master Chef (SVH – Stichting Vakbekwaamheid Horeca)
• Chef of the Year 2010 (GaultMillau)
• No. 3 – Best 500 Restaurants of the Netherlands
After stints in a number of star-studded restaurants in Europe and inspired by his exploration of exciting cuisines of the world, in 2002 the chef (now aged 45) and his sommelier wife, Kim Veldman, together opened De Leest in the small provincial town of Vaassen in the Netherlands. In addition to the top accolade of a Michelin star, Boerma was nominated as one of the 50 bests chefs in the world by Le Chef. In 2016, he also put his name to the kitchen of the White Room in NH Grand Hotel Krasnapolsky in Amsterdam.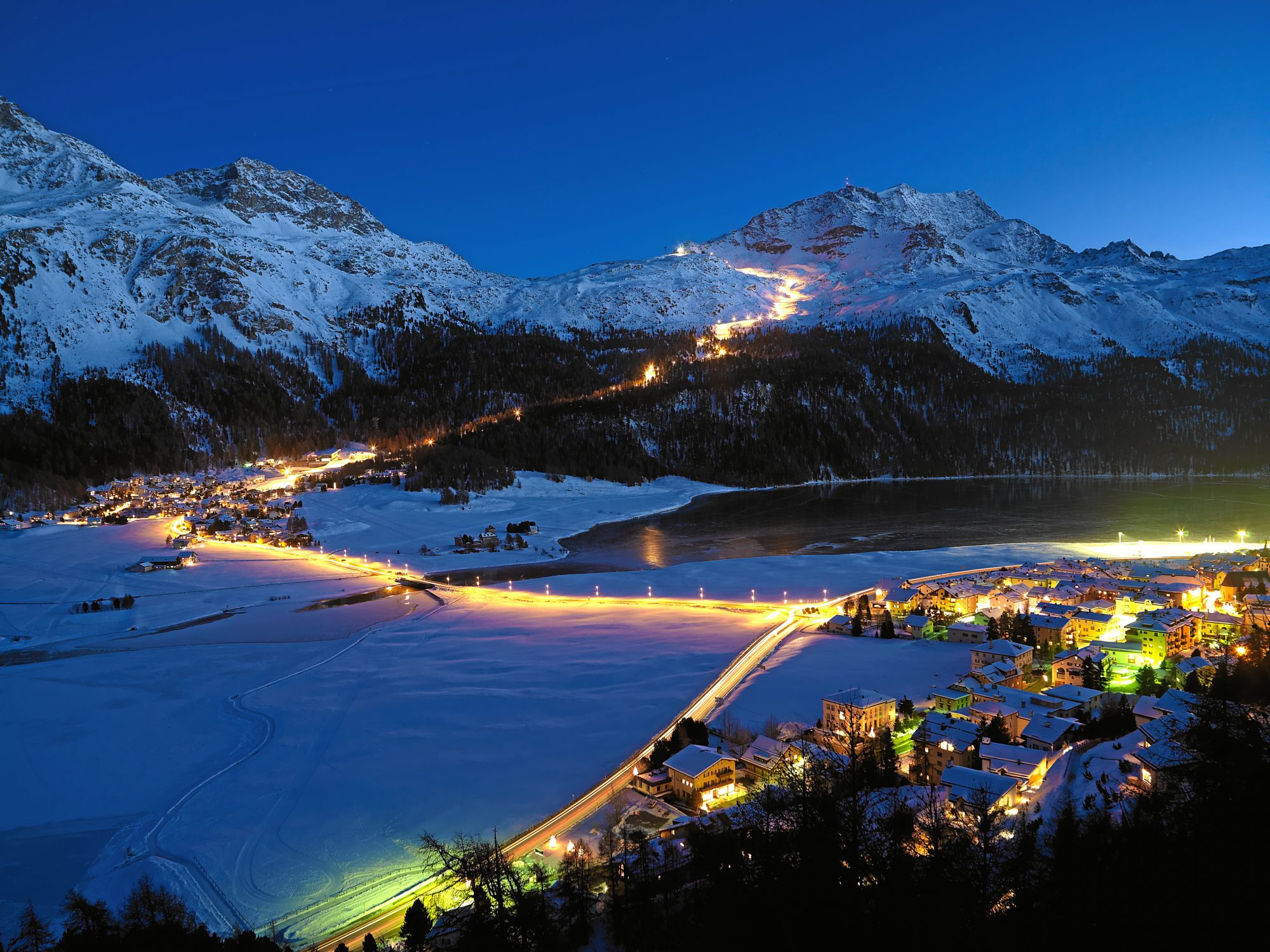 Dominique Crenn
Hosted by Chef Matthias Schmidberger, Kempinski Grand Hotel des Bains
• 2 Michelin Stars
• World's Best Female Chef 2016
• No. 83 – The World's 50 Best Restaurants
• 2017 Finalist Best Chef: West 2016 (James Beard Foundation Awards)
• Chef of the Year 2015 (Eater)
• No. 742 (La Liste 2015)
"It is attitude rather than talent that is the key to success," says Dominique Crenn, who was crowned World's Best Female Chef in 2016. The native French chef seeks inspiration for her creations in the fine arts. To set the mood, she writes a poem for each of her menus. The result is a still life of modern culinary art. It is an expression of her personality, because living and cooking for guests is like a poem to her, one which she loves to share with others.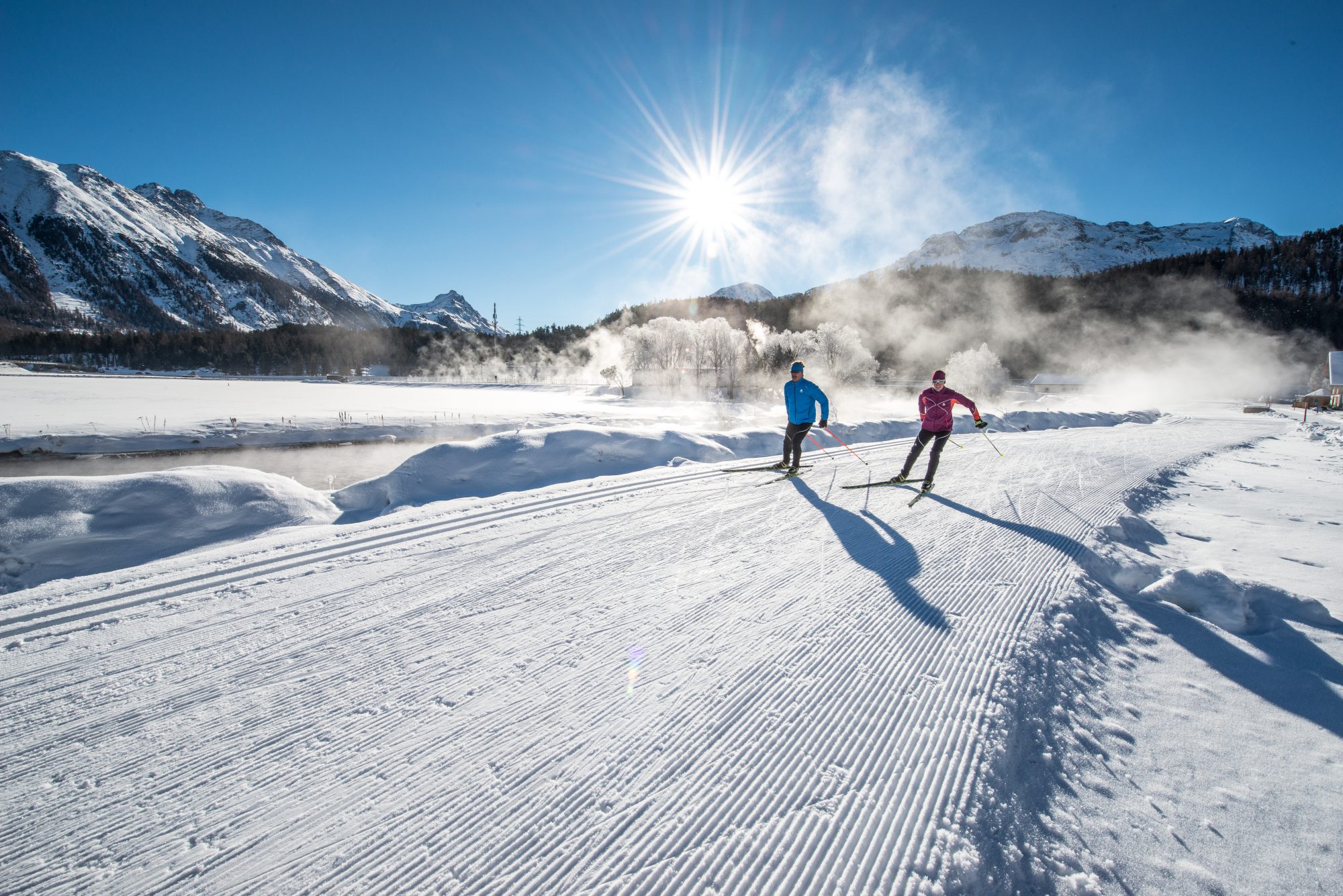 Ray Adriansyah " Eelke Plasmeijer
Hosted by Chef Florian Mainzger, Hotel Nira Alpina****
• No. 22 – Asia's 50 Best Restaurants 2017
• No. 49 – Asia's 50 Best Restaurants 2016
• Best Restaurant in Indonesia 2016, 2017
The two chefs Ray Adriansyah (Indonesia) and Eelke Plasmeijer (Netherlands) met and developed mutual professional respect for each other in Jakarta. Together, they made the move to Ubud on the island of Bali to take up the culinary helm at the Alila Hotels " Resorts. This is where the Balinese Adi Karmayasa started his career, as a restaurant manager. In 2013, the trio fulfilled their dream of celebrating avant-garde cuisine by opening their own restaurant Locavore, which uses only Indonesian products.
Jörg Sackmann
Hosted by the Waldhaus kitchen team, Hotel Waldhaus Sils*****
• 2 Michelin Stars
• 17 GaultMillau points
• 4 Diamonds in the Varta Guide
• 4.5 F in the Feinschmecker
• 4.5 Chef's Hats in the Bertelsmann Great Restaurant " Hotel Guide
• 4.5 Cooking Spoons in the Aral Schlemmer Atlas
• 9 Gusto Pans
Two-star chef Jörg Sackmann is part of an eminent family from Baiersbronn in the picturesque Black Forest that has been running the Hotel Sackmann here for 90 years. After his apprenticeship and journeyman's years with major pioneers such as Harald Wohlfahrt and Eckart Witzigmann, Sackmann put the hotel's own Schlossberg restaurant on the map for gourmets in 1993 and continues to spoil guests with his culinary skills today. He also delights large TV audiences with his clever recipes through regular appearances on the programme "ARD-Buffet".
Program and tickets: check here.
To see why St Moritz is so special check this video
St Moritz is one of the world renown ski resorts, such as Courmayeur is in Italy and Lech is in Austria.
Keep on reading ski news at your fingertips here.
More info on the St Moritz Gourmet Festival on the Switzerland Tourism website. 
Feature picture: ENGADIN ST. MORITZ-
ENGADIN ST.MORITZ – The finest chefs from around the world, the most talented newcomers, and top names from the local hotel and restaurant scene all come together at St. Moritzøs Gourmet Festival.
Copyright by: ENGADIN St. Moritz By-line: swiss-image.ch/Andy Mettler
Please follow and like us: