Training in the off-season for the ski-season – Nordic Walking.
This article may contain affiliate/compensated links. For full information, please see our disclaimer here.
We are all excited that winter is coming. Weather seems a bit warm for October in the UK, but it will soon change. With some snowstorms already in the Alps and in America, I can't wait for the ski season to start!
But how should we get ready for it? Lots of people do cardio exercises. I am not that kind of person. I like being outdoors, but don't go running as my knees and ankles are not too good. But I can walk. And I've learnt that Nordic walking is a great sport, that uses all your muscles in your body and allows you to go in a good pace doing long distances.
I tend to do (when weather is not as bad as last week, or I don't have ski industry events to attend), a long walk of 2 ½ hours or up to 3 hours. I have found a nice road with trees, go all the way through Blackheath and the bottom of Greenwich into the Maritime Museum where I stop for a tea and a snack and a quick wee, and then I go up the hill all the way back home.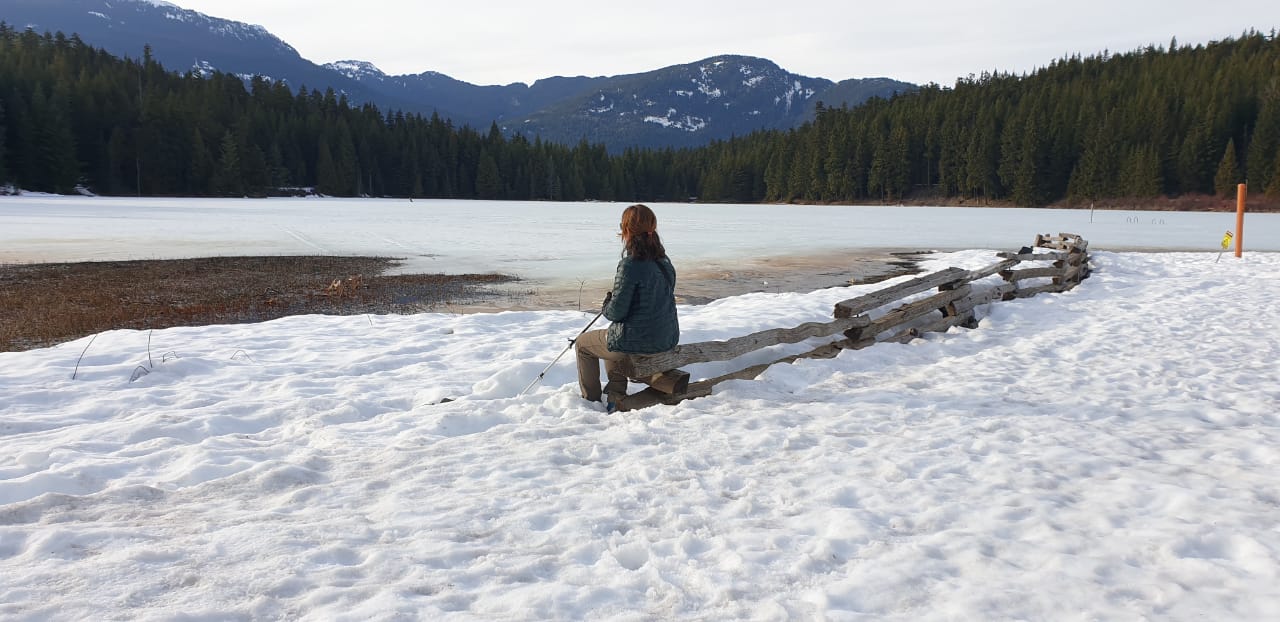 If you can walk you can Nordic Walk. I suggest you getting good walking poles. The brand I love, and I also used over the years a lot for skiing is Leki. Leki is the German brand of inventor Klaus Lenhart. The brand has different models of poles for alpine skiing, ski touring/snowshoeing, trekking, Nordic walking, freeskiing, cross country and trail running. Even all are similar, they all have their differences too, so if you can afford to do so, buy yourself a pair of Nordic walking poles. I've started using my hiking poles for Nordic poling but was soon after having problems with my carpal tunnel syndrome in my wrists, that was making my hands go numb!
Special Nordic walking poles have a system – which is called Trigger Shark System on the Leki branded poles, that is kind of a glove with no fingers, that you strap to your wrists. In this way, you can walk and drag your arms along your body. Do so as if you are going to give a handshake to someone each time (with each arm). As soon as I got my Leki poles, I started grabbing the grip as a normal ski or trekking pole. Then my carpal tunnel was kicking off, and I had to keep on shaking my hands to getting them to come back to life, which was utterly annoying.
It took me a while to figure out that I did not have to grab the pole, but just drag it. It was after one of my pit stops at the Maritime Museum that I've seen a video on YouTube of an American Association of Nordic Walking, that I saw the light! This way, Nordic walking started being all of enjoying your time out more than suffering with numbness.
Nordic walking is a great exercise for all your upper and lower body. If you have an injury – as it was my case when I've started Nordic Walking this past season, after doing my MCLs, the poles allow you to be light on your knees and ankles. Thanks to them, I had no down time after being ill, and I think with this and the physio I did, I am back to have a knee as good as new— and with 50 years old!
Nordic walking helps you also with your body posture. You put your shoulders back and you walk straight without realising. Now with the autumn colours kicking in, it is a pleasure to get out and exercise!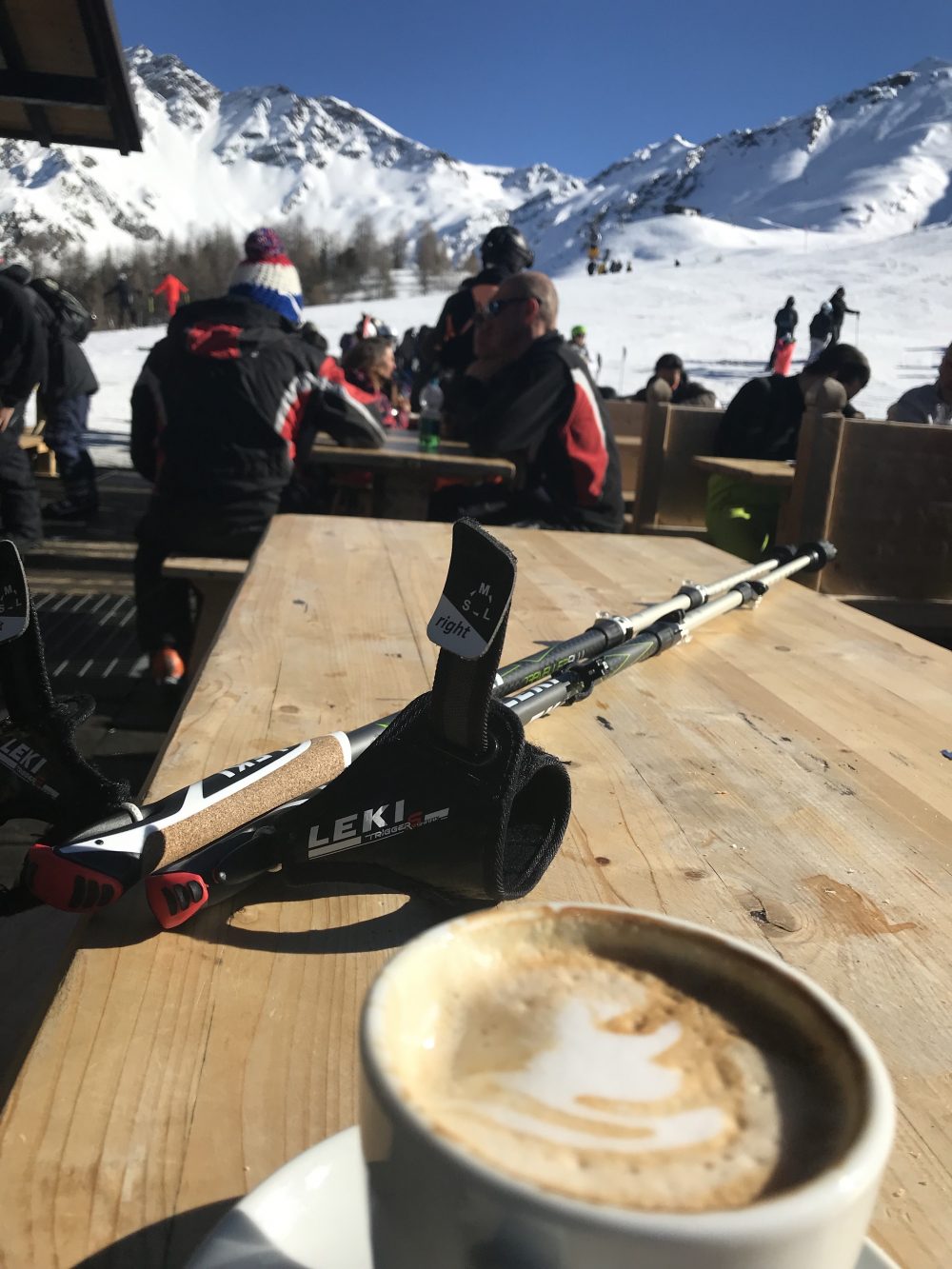 I also include in my fitness regime some squats and lunges; they always help you for your winter moves. Yoga, with all the sun salutations and Warrior postures, is a great way to have flexibility and endurance for your legs and arms, and Pilates help you work on your core with planks.
Here are a couple of products I love and use in a normal basis:
Leki Smart Traveller Carbon Nordic Walking Stick
Leki Nordic walking aluminium poles. 

Rubber bottom to protect the poles when walking on pavement – notice they are not flat, you have to put them in such way, that when your arm is behind you, the tip should be flat on the floor.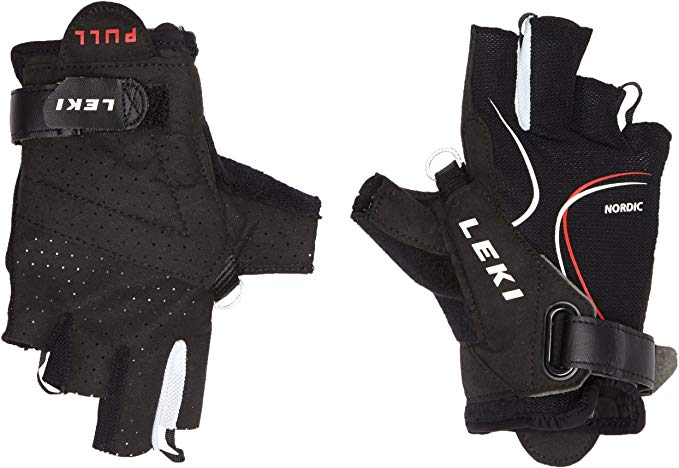 The Leki poles have a one click button where you can detach your glove from the pole, which is brilliant!
As I never sure how much I measure anymore (I think I am shrinking), and I am never sure the height I like my poles to be – sometimes I want them higher than other times, I like the speed locks some of these poles offer, where you can adjust them to different measures. Most of the poles are made out of carbon, aluminium, or carbon composite. The cheaper are aluminium.
Also, when buying the rubber tips that go at the end of the poles, I bought some cheap ones in Amazon, that were really cheap for sending lots, but I do prefer to spend the money on the expensive Leki ones. For me, that I use them at least three times a week for in between 13 to 16 km each time, they last for two months. I was going through the cheap ones in a matter of two weeks! That was a false economy!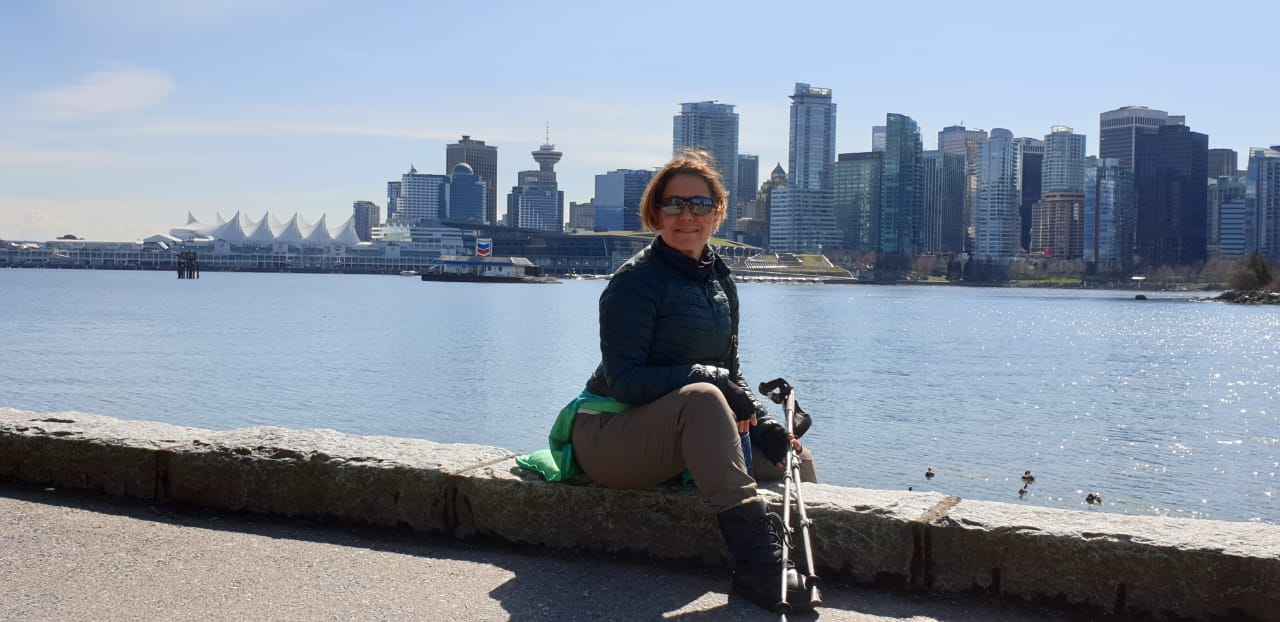 I love my Nordic walking, and on these really rainy days in Britain, that I am also working against deadlines on my other job, I am really missing it. Tomorrow shall be a nice day and will be out for sure!
You can search for your own accommodation in the snow for your next ski holiday through our Accommodation Search tab. If you want to take your family skiing and you don't know where to start, read here.
And search for your ski transfers from all airports to the Mountains here. And for those that are like me, that are lazy to cook, you can get your food, even gourmet mountain food delivered to your home with Huski.
The-Ski-Guru TRAVEL is a CONCIERGE service that can help you organise your bespoke ski trip to the Americas, Alps or Japan, including for those going from Britain to Europe, helping you book your Eurotunnel trip, and for all trips: lodging, lift tickets, rentals, ski school, and all you need for an excellent vacation. Go to https://www.the-ski-guru.com/travel and upload your information – this page will be updated soon with more travel ideas. Check our amazing Ski Safari in the Dolomites , stay at the San Lorenzo Lodge White Deer in the Val Pusteria of Sudtirol, in the Hotel Petrus in Riscone, for skiing Kronplatz, or check our offer to Obergurgl-Hochgurgl and Sölden to ski with your family. Maybe you want to come on my group to ski with other like-minded skiers in Courmayeur in January 2020, staying at the Gran Baita hotel?
You can start thinking about your trip, by reading the articles on the Planning your Ski Trip tab.  Or how to pack for your family ski trip.  If taking your furry friend abroad to the continent, read about the new Pet Travel Scheme update from DEFRA. Self-drive skiers also need to plan for Brexit. Check out our tips for driving to the mountains.  If flying and renting a car in Europe, beware of the extra charges they will pass to you if you want winter tyres, snow chains or ski racks. If driving, check the winter tyres news for Europe and North America. You can see how our last family ski holiday was not as expected, even though one plans it to be a success, but how we could do the most of it. If you want to get better before getting to your next ski holiday, here is a quick guide to indoor skiing and dry slopes in the UK. You can also read our week in the mountains during our summer holidays in Courmayeur.
Featured Image: Training in the off-season for the ski-season – Nordic Walking. Nordic Walking in Vancouver – Waterfront. Photo: Ester Servat.
Please follow and like us: