Second fire at Chapelco Ski Resort within a couple of weeks.
The ski resort of Chapelco, in the Lake Region of the Argentine Patagonia, has suffered a second fire within a couple of weeks. The resort located just outside the village of San Martín de los Andes recorded a fire this morning, around 9.30 AM local time, in the equipment rental shop called Austria, located at the entrance of the resort.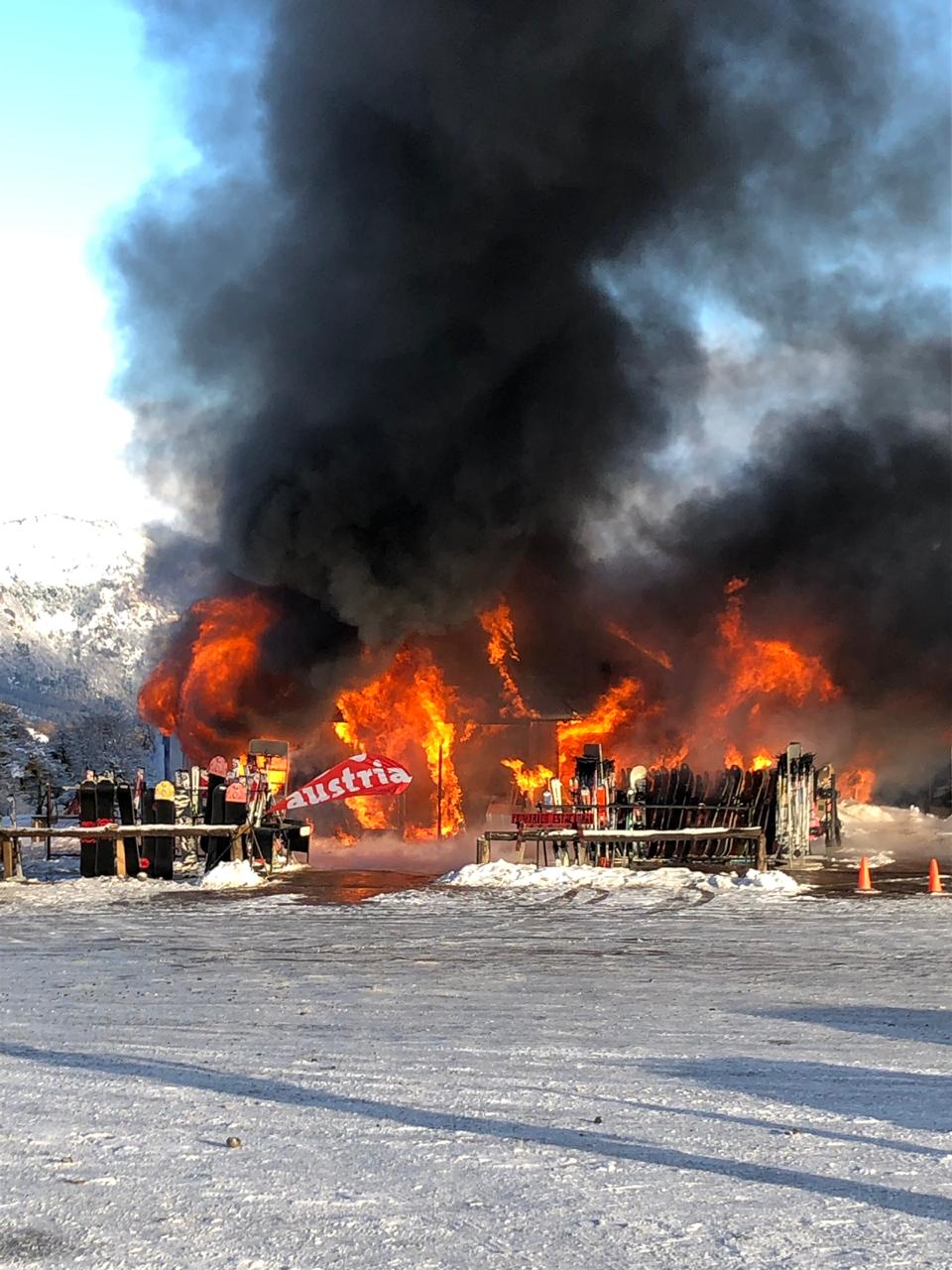 For unknown reasons, the flames consumed in minutes the whole rental shop, while the tourists where running away barefoot. Three groups of firemen went to put the fire out.
A big dense cloud of smoke can be seen from the city, located 5 km from the resort. The skiers and tourists have been posting all day photos and videos on social media.
The fire occurred in the parking lot where the rental shops for picking up and leaving ski and snowboard equipment are located, and the shop called Austria was completely burnt. The firemen where working to avoid the fire to spread out.
Continue reading "Second fire at Chapelco Ski Resort within a couple of weeks."