3 Zinnen Dolomites (3 Peaks Dolomites) will link their resort to Austria, making it a ski carousel of 2 provinces (Sudtirol, Belluno) and 2 countries (Italy and Ausria) when it builds a lift to link its area to the Thurnthaler ski area in Östirol for 21/22-ski season.
Thurnthaler has now 40 km of slopes and with the connection; the new combined ski area will have about 160 km of slopes, becoming the largest ski resort in the Dolomiti Superski carousel.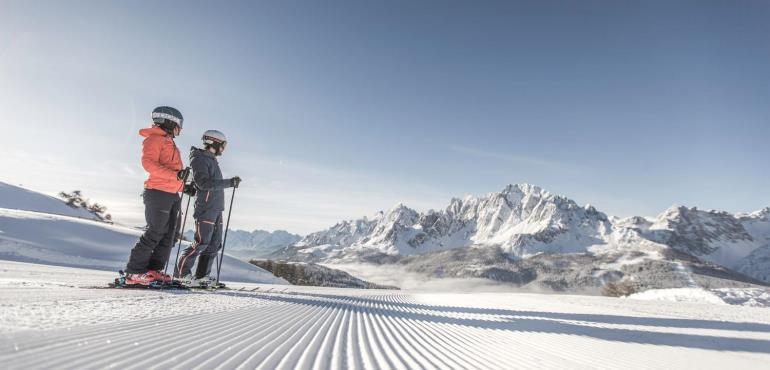 Since last year, the ski area was re-named 3 Peaks. Before it was known as Alta Pusteria Valley/Hochpustertal. This new name plays tribute to the region's outstanding attractions: the UNESCO World Heritage site of the Dolomites and the Drei Zinnen.  The new denomination also includes the skiing area with its 110 kilometres of ski runs, with guaranteed snow and a panorama of peaks that will take your breath away.
Continue reading "3 Zinnen Dolomites will link its resort to Östirol in Austria for the 21/22 ski season"