Stream bursts banks and floods Zermatt
From Swissinfo.ch
A torrent of water in the Triftbach stream caused unexpected flooding in the Swiss resort of Zermatt. A pocket of meltwater in the glacier above is believed to be the cause.
Despite it being the hottest day of the year without a drop of rain in sight, the Triftbach stream took Zermatt by surprise on Wednesday when it transformed into a gushing torrent of grey water for a while. News website 20 Minuten was able to source footage from readers.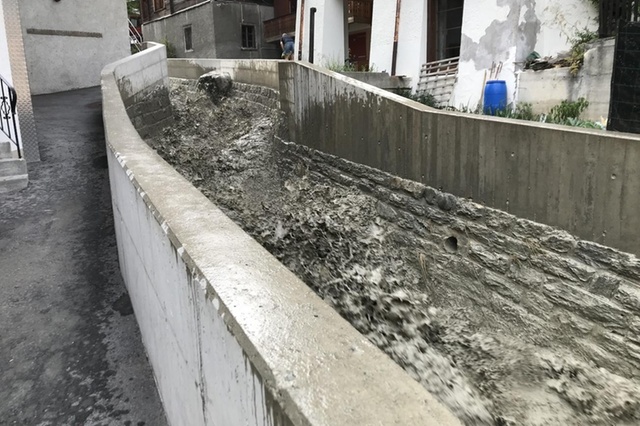 No one was injured, the municipality said.
A glacier is probably at the origin of these torrents of water carrying sand and stones, said mayor Romy Biner-Hauser, who described it as "an unpredictable whim of nature".