A Hike for your Bucket List: The Via Alpina crosses 14 of the most beautiful Alpine Passes in Switzerland.
The passes of the Via Alpina
The Via Alpina crosses 14 of the most beautiful Alpine passes and six cantons of Switzerland, with a great variety of cultures, geology and topography. Broad roads give way to exposed ridge paths. The variety of flora and fauna along the route is among the most diverse in the world.
The Via Alpina goes from Vaduz to Montreux in 20 stages, staying north of the Swiss Alps. Over 390 km, hikers enjoy the many highlights that Switzerland has to offer.
While the sections initially pass through relatively flat terrain in St. Gallen, the altitude being climbed increases quite steadily in the Glarnerland. When it comes to that Alpine feeling, the highlight of the route can be found in the Bernese Alps.
Day by day, hikers work their way through majestic mountain landscapes, with each pass crossed opening up a new world. This trail covers a total of 14 passes in six cantons and involves 23'600 m of ascent and 24'800 m of descent.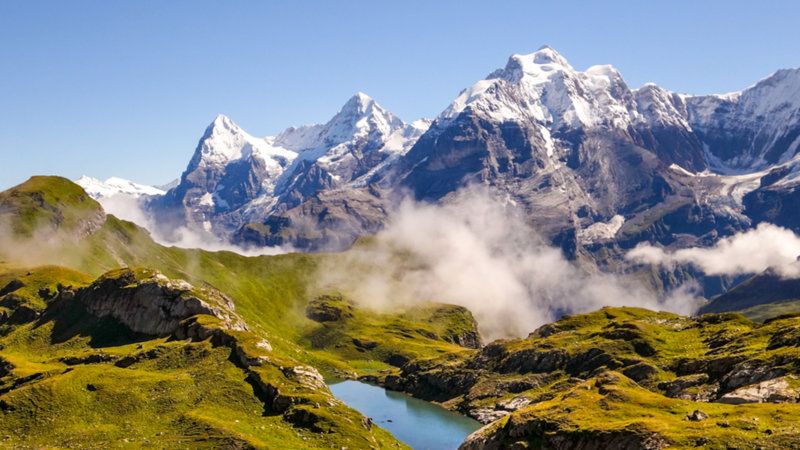 The route takes hikers to the secluded Surenen Pass, the famous Grindelwald, the Kleine Scheidegg pass with views of the Eiger, Mönch und Jungfrau mountains, the well-visited Blüemlisalp hut, perhaps one of Switzerland's most beautiful lakes in Lake Oeschinen, the enchanting Bunderchrinde Pass and the sleepy Rochers de Naye mountains with unique views of Lake Geneva, to name but a few highlights.
Continue reading "A Hike for your Bucket List: The Via Alpina crosses 14 of the most beautiful Alpine Passes in Switzerland."