Ski Portillo is opening on June 23rd having received 16 inches of fresh snow over the weekend (nearly five feet to the date).
The recent storm that covered Portillo's iconic ski runs is stirring anticipation and excitement amongst skiers and boarders across North America. An all-inclusive Ski Portillo vacation is something special, nothing to compare to other ski resorts experiences. It is like you are going to a private ski mountain, and is a perfect summer getaway for guests of the Northern Hemisphere to enjoy with family and/or friends.
Ski Portillo 2018 News
Ski Portillo has been innovating and improving now for 68 years. Here are the news for the 2018 ski season:
Portillo is famed throughout the ski world for its steeps and accessible off-piste terrain featured in numerous films, but many of Portillo's skiers cherish the long smooth intermediate runs. For the 2018 season, Portillo is opening a new intermediate run, which is named "El Gaucho" after the Mero Gaucho, a bird commonly spotted high in the Andes. The new run is located near the Bajada del Tren and is 1017 feet long. Find out more about Portillo's slopes by clicking here.
New Renovated Valley View Rooms
During the past three years, all of the Lake View rooms in Hotel Portillo have been renovated with a modern aesthetic using sustainable Chilean Lenga wood walls, Chilean wool throws, classic black & white photographs and more.  For this reason, all of the Valley View rooms at Hotel Portillo have undergone a complete renovation.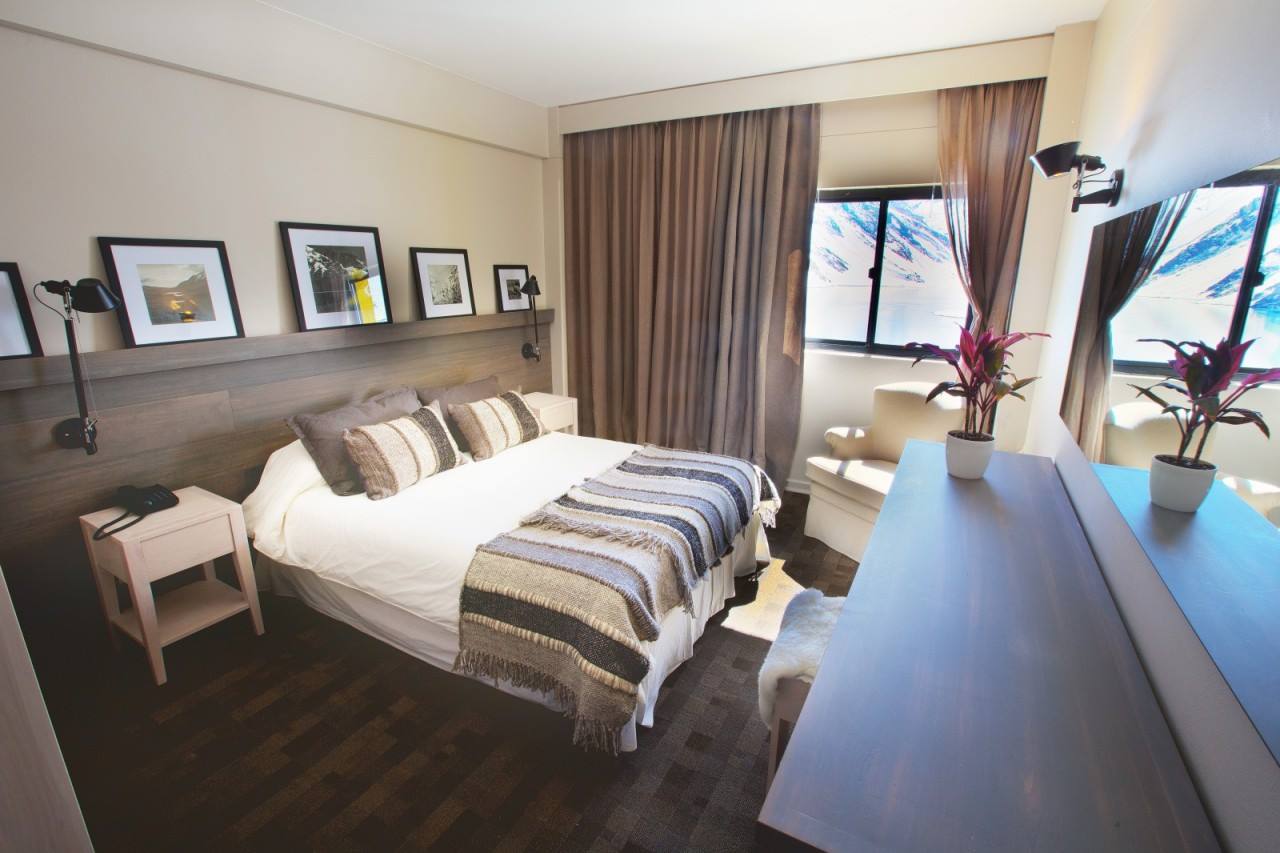 What is Ski Portillo
For more than 60 years, Portillo has seamlessly united the spectacular beauty of the Chilean Andes, the pure joy of skiing and snowboarding, the camaraderie of friends and family, and the resort's unique brand of hospitality and service, delivering unforgettable vacation experiences where guests create the memories of a lifetime.

Nestled on the shores of Laguna del Inca, resting high in the Andes and surrounded by an amphitheatre of jagged peaks, the iconic yellow walls of Ski Portillo reflected in the still waters of the lake have beckoned skiers and snowboarders from all over the world for decades. Encircled by world-class trails and off-piste terrain, Ski Portillo boasts something for all abilities and levels; however, its steeps are world-renowned.
The Ski Week
Rates at Ski Portillo for a seven-day "ski-week" start at US$2,350, including accommodations in Hotel Portillo double valley view room (rates are per person based on double occupancy). Rates include seven-nights' accommodation, eight days lift tickets, four meals daily (breakfast/lunch/afternoon tea/dinner) and access to all of Hotel Portillo's amenities including the heated outdoor pool and oversized hot tubs, fitness centre, yoga classes and more. Rates at the Octagon Lodge start at US$1590, based on four people sharing a room with a private bathroom (with all meals at Hotel Portillo), and at the Inca Lodge with hostel-style accommodations, rates start at US$1150 (with meals at the self-service restaurant).
2018 Events
Annual events like "Friends Week" and "Wine Week" are tailored to Ski Portillo guests looking for off-the-snow activities. Friends Week brings friends, new and old, together for a week of fun and bonding, a week to forget the world's troubles and enjoy life, good people, great skiing, and the beautiful Andes Mountains.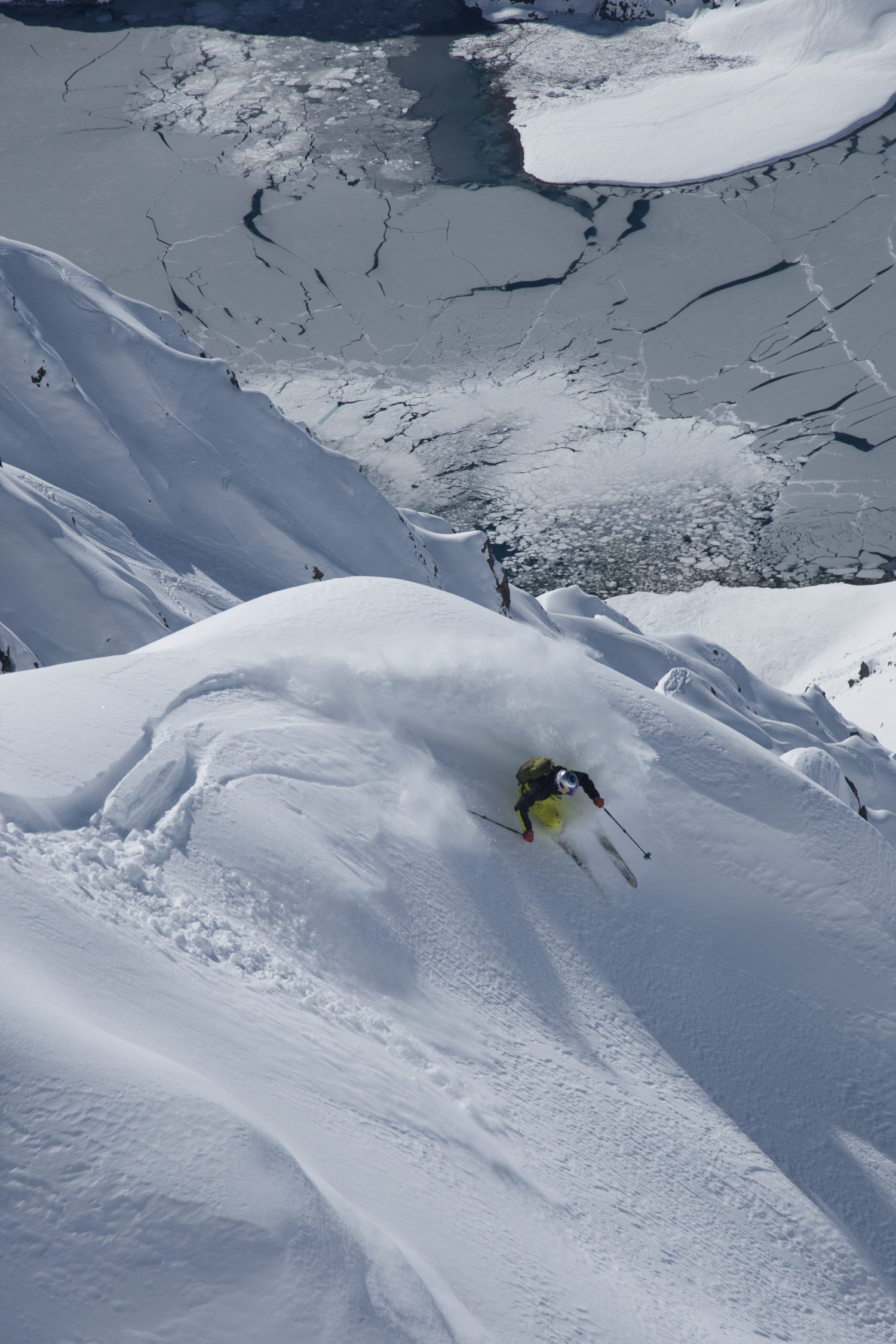 Wine Week (July 28 – Aug 4) and Wine Fest (Aug. 18 – 25, 2018) celebrate Chile's world-renowned wines. For no extra cost, guests have the luxury of trying some of Chile's wines from the best vineyards, learn more about wine culture and the premium quality wines that Chile produces.

Ski Portillo Atmosphere
"We worked hard early on to create Ski Portillo's character and atmosphere," says Henry Purcell, owner of Ski Portillo. "It's not hard to retain it anymore, though, because most people—guests and employees—like it this way." The Ski Portillo experience is uncommon in today's world of expanding resorts, high-speed chairlifts and slope-side condominiums. Ski Portillo's atmosphere is one of its timeless and alluring attributes.
For more information visit www.SkiPortillo.com.
We have already written about the South American Resorts starting its ski season. You can also read our past interview to Coco Torres on how they control avalanches at Las Leñas.
To keep on reading Ski News at your Fingertips, keep on visiting The-Ski-Guru, subscribe to our newsletter and follow us on Social media through our hashtags #skinewsatyourfingertips and #theskiguru.
Featured Image: Skiers Looking Down at Hotel Portillo. Frank Shine.
Please follow and like us: