Demaclenko is launching a new way to clean cablecars on the go.
Demaclenko is coming with a breakthrough idea and launching a new way to clean cablecars on the go.
When I wrote the post on how the resorts were going to clean their gondolas, I thought it was going to be difficult. I was imagining some lift operators rushing with a cleaning product and rag. They would have like 10 seconds to clean all well. This was the time between skiers and boarders gets off the gondola. And then the new ones load on when they are trying to descend. It seemed bonkers!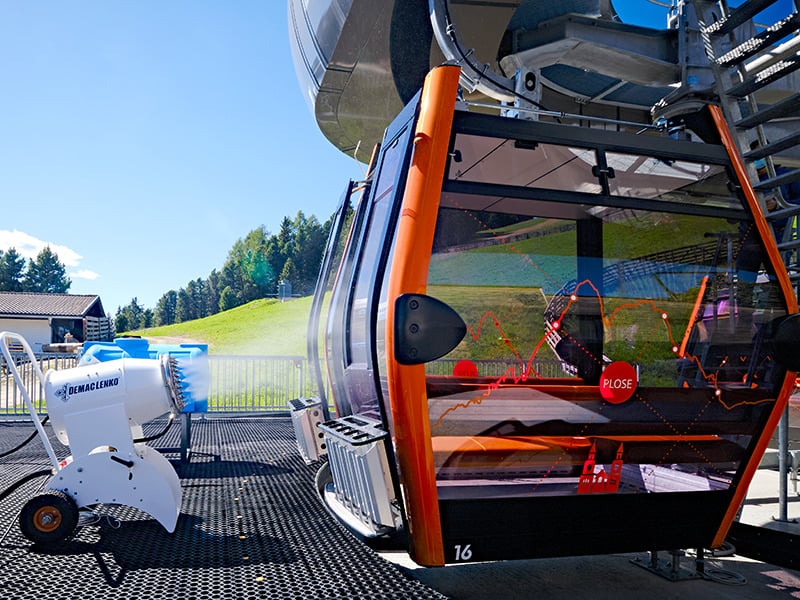 But then, always a clever person or company comes around with a great idea! Demaclenko, the snow-making giant from Vipiteno (South Tyrol, Italy) had this great idea. Transforming their snow-fan machines into disinfection ones.
Closed gondola lifts are critical points where is difficult to follow hygiene regulations. Demaclenko has built an automatic and comprehensive solution. It allows a complete and efficient disinfection of every model of cablecar. Thus, it is very flexible.
Continue reading "Demaclenko is launching a new way to clean cablecars on the go."