The new Future of Ski Bindings is here: Howell 880 Pro ACL friendly ski binding.
We all know how important ski bindings to skis are. You don't want them to pre-release, making it dangerous while coming fast down the mountain.  On the same way, you don't want them not to release, as this implicates potential damage to your limbs.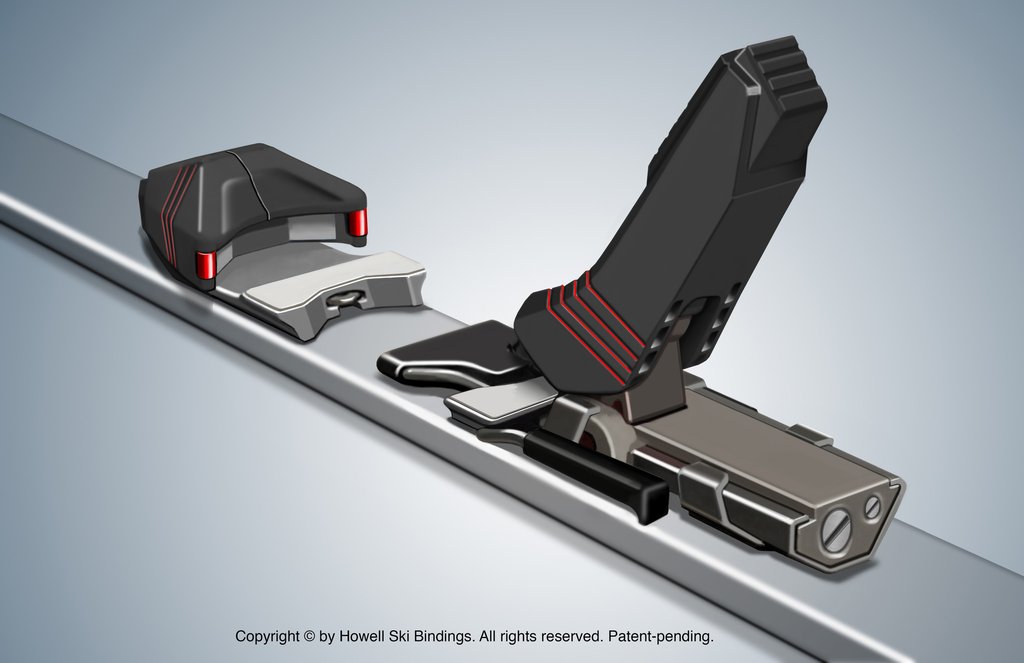 The typical binding has a lateral toe release and upward heel release. The Howell 880 Pro has both characteristics, PLUS a lateral heel release.
These bindings will be releasing end of October 2020 and you can pre-reserve with a USD 80 deposit here.
Rick Howell, owner of Howell SkiBindings has been in the business of creating bindings for over 4 decades. He was involved in the release of the Salomon 555, what became the number 1 selling alpine throughout the mid-1970's. He has a fascinating story about his life – it did grip me and read it all – you can check it here.
He was involved with a group of technicians from Stuttgart on what is now called the ''DIN' System', used worldwide for 37 years, by 20 million skiers, including today. Rick worked many years for Geze ski binding company and received the 'Glass Award' for successful business accomplishments that caused 'over 100,000 pair of bindings to be sold in a single year. '
Continue reading "The new Future of Ski Bindings is here: Howell 880 Pro ACL friendly ski binding."