Family trek to Lago d' Arpy, Morgex, AO
Sentiero to Lago d'Arpy, Morgex, AO (Aosta Valley) – Family trek to Lago d' Arpy, Morgex, AO.
Summer in the Italian Alps.
We came to take a five-weeks long holiday at our home in Morgex, called Il Cuore della Valdigne. This is a great spot for hundreds or thousands of trekking paths. Italian called them
sentieros.
This article may contain affiliate/compensated links. For full information, please see our disclaimer here.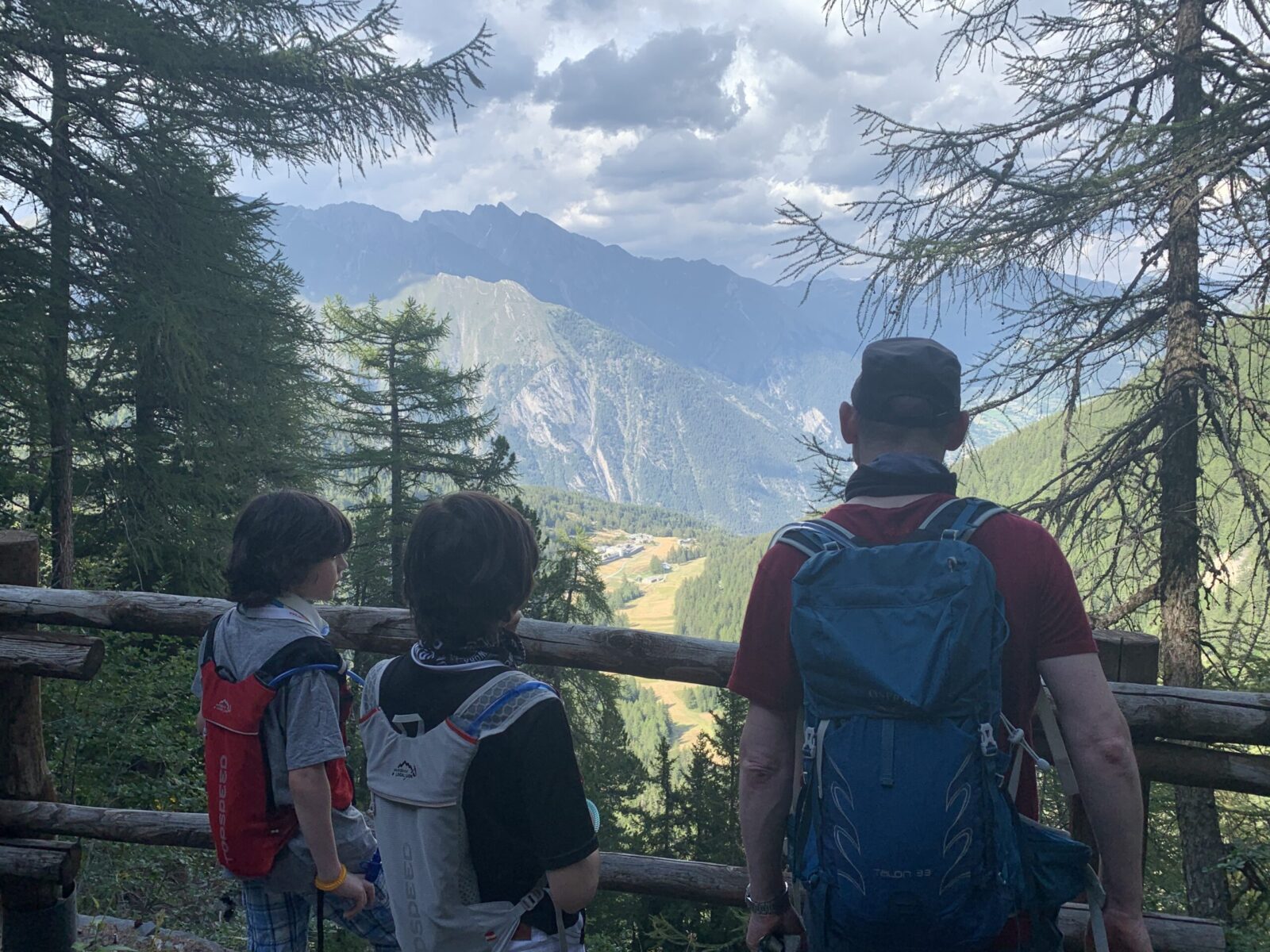 The most renown place in the Morgex area I would say is Lago d' Arpy. Arpy is a great spot in winter for its cross country trails and snow-shoeing paths. In summer it is the place to go out for treks, mountain biking and swimming in the freezing lake. The lake is further up the road from the Ostello di Arpy. The Ostello is a rustic lodge that has a cafeteria/restaurant and some rooms. It also offers rental for cross country skiing and snow shoes.
We went up the road until passing the hotel La Genzianella and we parked next to some public restrooms. There it was the start of the sentiero 15, at 1,954 m, that takes one hour and five minutes to reach the lake. The sentiero is pretty simple categorised as T: turista. It has a bit of a climb, but nothing major (140m) and an average gradient of 3%.
Sentieros' classifications in Italy.
Sentieros
are classified
, at least in Italy, in T as Turista, E, Escursionistico and EE Escursinisti esperti (expert)
.
Then there you have the alpinist classifications, EEA is for expert with via ferrata o attrezzata, EEA-F (ferrata facile); EEA-PD (ferrata Poco dificile), EEA-D (ferrata difficile) and EAI (excursionism in snow)
.
While you walk through the
sentiero,
you have amazing views of the Macizo di Monte Bianco. Usually this path is very busy with families and dogs, but we managed to go pretty late, and it was pretty quiet.
Another option for reaching Lago d' Arpy
You can do a bit of a more challenging walk with more climb if you stop at the Ostello d'Arpy. That is a sentiero classified E: Excursionista. To be honest I was not sure where to start, so we kept on going up the road as there was a sign to Lago d'Arpy. And then we've stopped before what it looks to go to the Colle San Carlo and down towards La Thuile.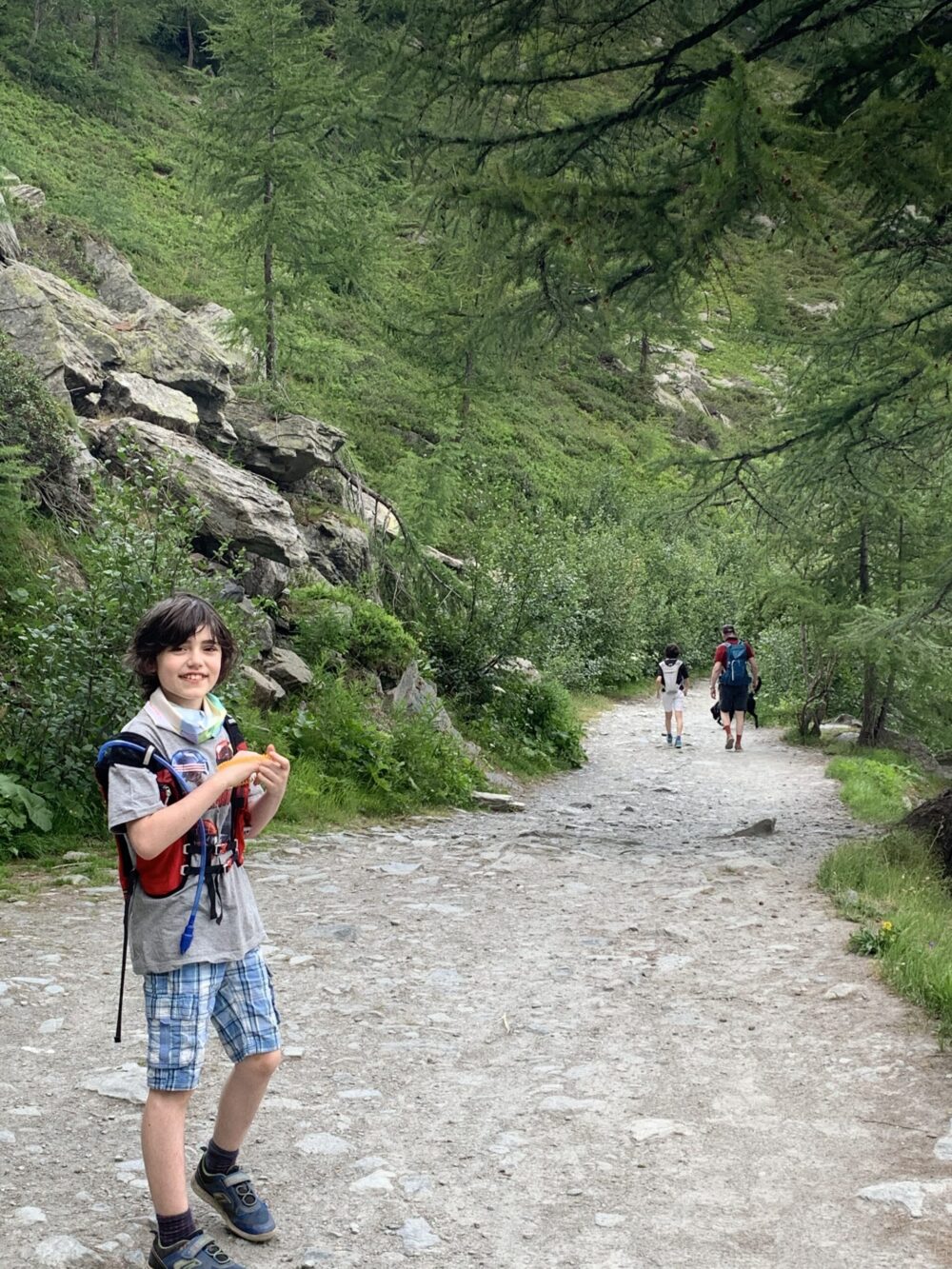 When we arrived, our dog ran straight into the freezing lake. The views were magnificent. It was a tad cold as it was windy, and up at 2,066 m you had not much to guard you.