Your MUST-READ guide to Lech am Arlberg
This article may contain affiliate/compensated links. For full information, please see our disclaimer here.
Lech is one of these famous resorts in the world that should be in your bucket list. A typical Austrian Alpine village, in the end of the road (at least in winter), at first you arrive, and you think there is a road through it, but you need to see what is on each side of the road. The town is small, as the local law does not allow it to expand- which is great as you feel in a quaint town. Lots of dotted houses and hotels are around the main road and into the sides, pretty much all are near the lifts. The furthest in the valley are around 600 meters from the lifts, but there are free buses to go back and forth.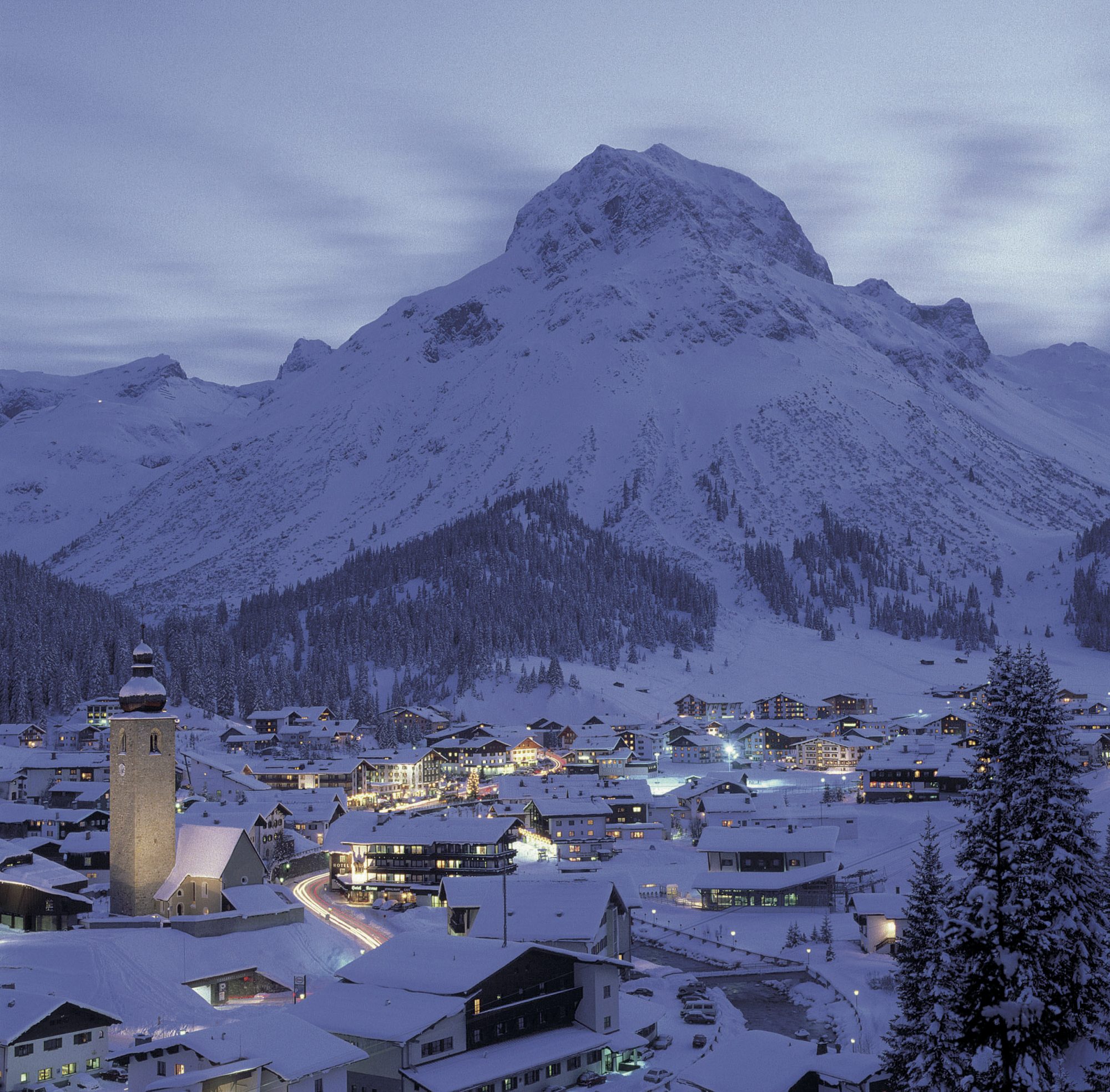 Buses also connect you hourly with St Christoph and St Anton. But you can also access them via the Flexenbahn gondola since the season before last. The Flexenbahn links Zürs and Stuben/Rauz. Skiers and boarders can go anywhere in the Arlberg on skis and snowboards. The ride takes 6 minutes with panoramic vistas from the gondolas, to the Klostertal valley and St Christoph. The addition of the Flexenbhan made the Arlberg the largest ski carousel in Austria and one of the 5 largest ski areas in the world. On top of the Flexenbahn, three other cableways have started operations on the winter of 2016/17 – the Trittkopf cableways I, II and the Aldonabhan cableway II have cemented the Arlberg as a bucket list destination.
Getting there:
You can easily get to Lech from the main airports in central Europe, such as Zürich (196 km) in Switzerland, Munich (248 km) and Friedrichshafen (128 km) in Germany, Innsbruck (120 km) and Salzburg (294 km) in Austria.
You can take the train from these airports and go to Langen am Arlberg train station, which is 15 km from Lech (if coming from Zürich or Friedrichshafen) and take a taxi from there or the local bus – check the times, the buses runs once an hour or every two hours, depending the time of the year.