Upcoming Projects at Nendaz Veysonnaz: new gondola, snowmaking and on-mountain restaurant
NV Remontées mécaniques has definitely obtained all the necessary authorizations for the construction of the Gondola connecting Prarion to Plan du Fou as well as artificial snow making of the Greppon-Blanc sector (Combatseline-Thyon).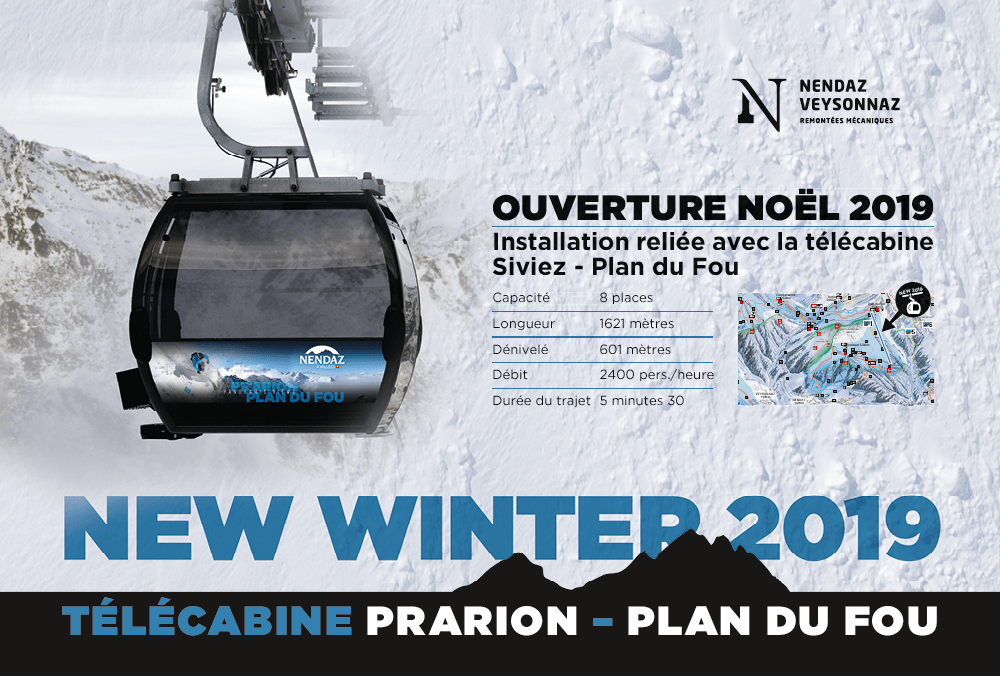 These two projects will be carried out during summer 2019 and the installations commissioned for the winter 2019-2020. In parallel, the artificial snow of the Plan du Fou's free track will also be finalized.
The total investment represents around CHF 25 million. NV Remontées mécaniques will therefore have invested a total of CHF 60 millions in 4 years (2016 to 2019) in order to improve its offer and best meet the expectations of customers.
Continue reading "Upcoming Projects at Nendaz Veysonnaz: new gondola, snowmaking and on-mountain restaurant"