Audi Power of Four Ski Mountaineering Race Mar. 2-3 – New United States Ski Mountaineering Association National Championship
 For the ninth year in a row, Aspen Snowmass, is scheduled to host the Audi Power of Four Ski Mountaineering Race Saturday, Mar. 2. For athletes not quite ready to take on the full course, participants have the option to race the Power of Two that covers the last two mountains of the full route, Aspen Highlands and Aspen Mountain.
New this year, The Power of Four will play host to the National Championships for both the team and vertical disciplines.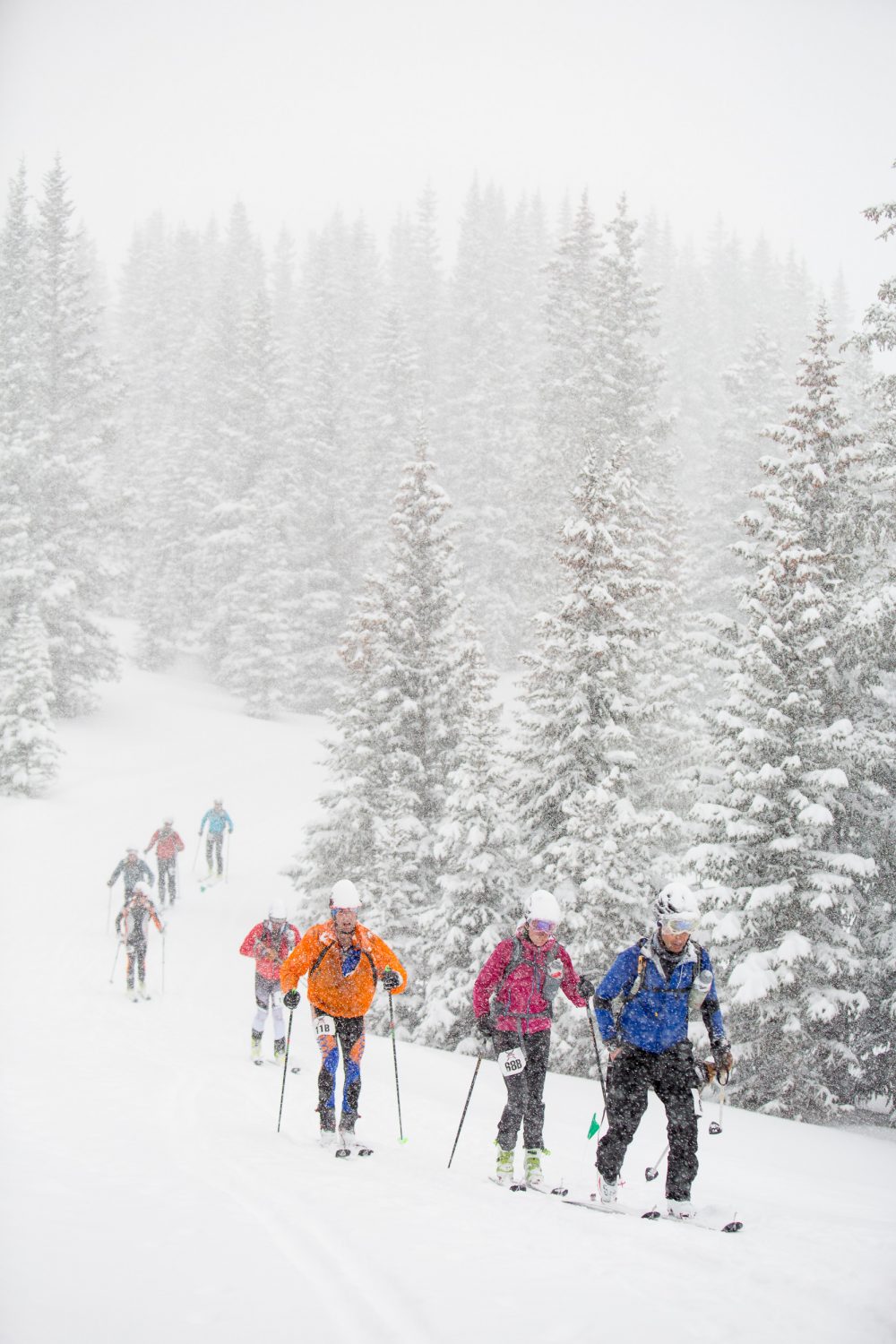 The new Vertical Race will take place on Aspen Mountain Sunday, Mar. 3 with a 7 a.m. start at the base of the mountain. Racers will skin roughly 2,000 feet to the finish line and awards will be held at the base after the race.
"We are excited to be selected as the host resort for two of this year's national championship events" says, Daragh Kneeshaw, events marketing manager, Aspen Skiing Company. "As the race grows in popularity each year, we are ready to welcome and watch the top athletes in the US compete on our home stage."
The Audi Power of Four Ski Mountaineering Race is the winter edition of the Power of Four series that includes both a bike and run race in the summer. The ski mountaineering event tests athlete's endurance as they race in teams of two across all four area mountains on a grueling course that covers 24 miles and more than 10,000 feet of vertical climb. Teams start in Snowmass Village at 6 a.m., traverse to West Buttermilk, skin up Aspen Highlands, including Highland Bowl, ski down the backside of Aspen Highlands along the Congo Trail, skin up Midnight Mine Road and proceed to ski down the front side of Aspen Mountain to complete the race in Gondola Plaza.
Continue reading "Audi Power of Four Ski Mountaineering Race Mar. 2-3"