A great day out with the family while in Courmayeur is up to the Piscina Alpina di Courmayeur. You need to go and get the Dolonne cablecar up to Plan Chécrouit to arrive. Last year you had to get up the Armani funicular, but this summer it has
being repaired
, so it is not in use.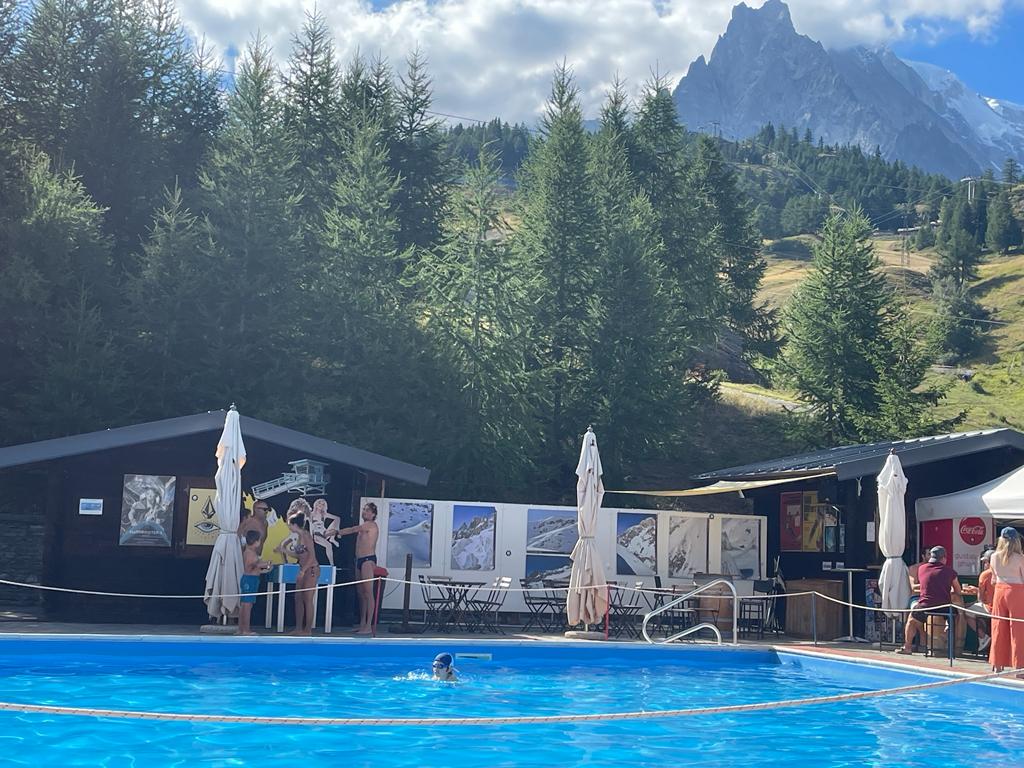 After a short gondola ride, you arrive to Plan Chécrouit. There, you have to do a short traverse and small hike to get to the site of the pool. The walk is pretty lovely, as you see the town of Courmayeur from a height, and then the Grivola in the background. From the pool, you have impressive vistas of Monte Bianco.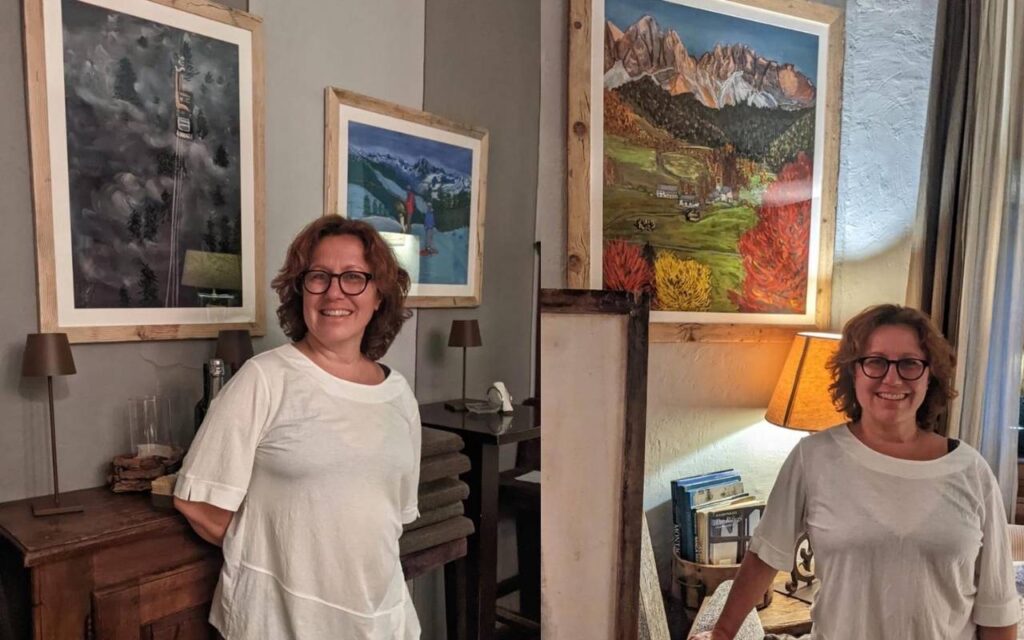 The pool has a simple setting, with changing rooms, lockers, bathrooms, showers and a sauna on the side. The pool is in the middle, with the bar in one corner, and parasols and loungers on the side.
Kids 12 and up pay as adults in Courmayeur, so the price is a bit expensive.
Obviously
, with the price hike of oil, the heating of the pool has tripled so you can understand a bit the pricing. Also, you have to include the cablecar. I paid EUR 27 per person when we went full day, or EUR 20 going from 13.50 onwards. The pool closes at 17.00 and the last cablecar coming down from Plan Chécrouit to Dolonne departs at 17.50.
People
are obliged
in Italy to use a showercap to get in the pool. If you don't have one, they cost EUR 3 per person. The loungers cost 5 EUR and the fabric chairs cost 3 EUR each.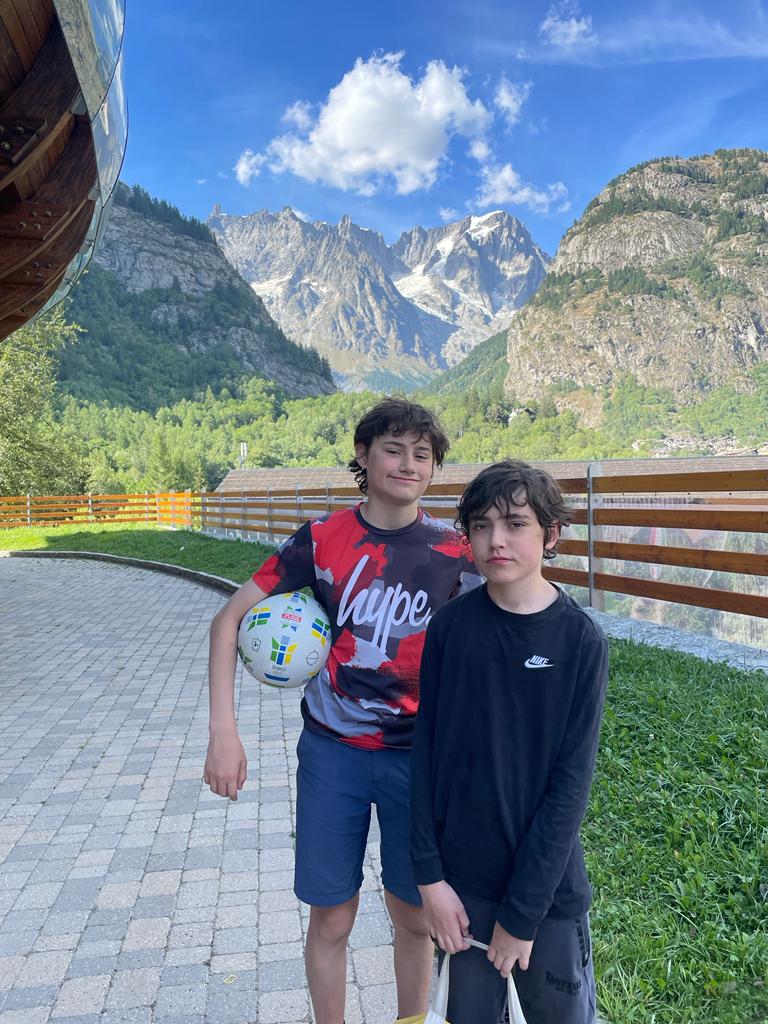 You can get pizzas, sandwiches, coffees, drinks (beer included) and ice-creams for lunch. The staff works in winter in the Ski & Snowboard School Courmayeur, and in summer, they run the pool. They are very hospitable and make you feel at home!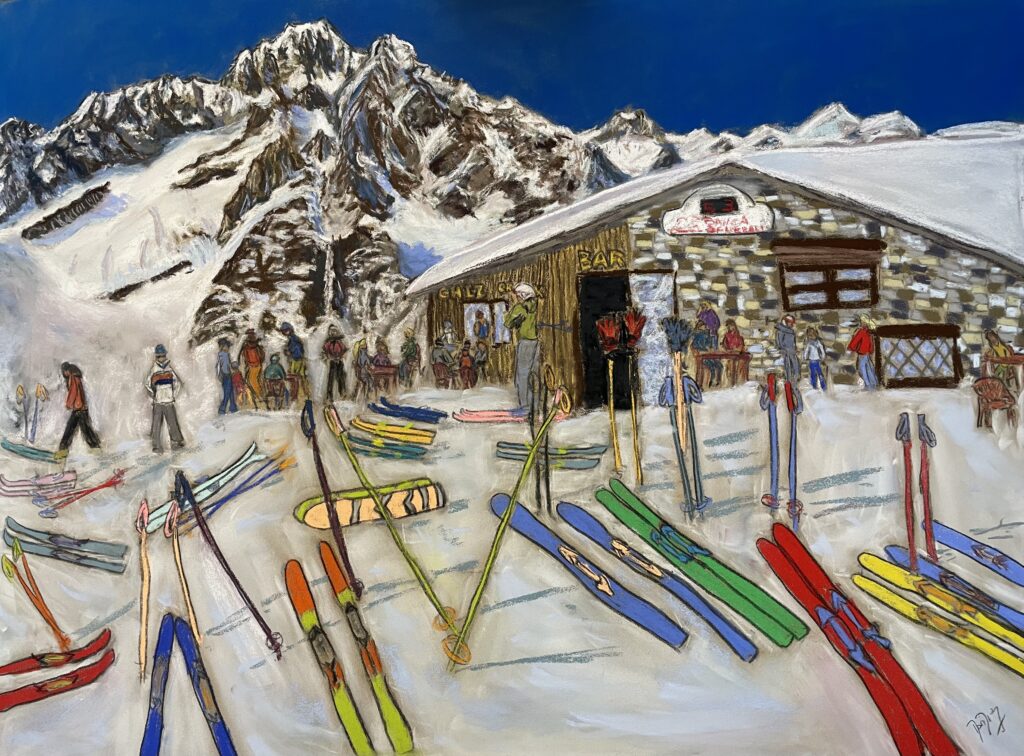 My boys can stay for hours in the water, and then play table football, ping-pong and football with any kids around… the only thing is that they've kicked their ball to the side of the pool, where there is a massive cliff…. when that happened, I went with another mum
quickly
, to tell the boys to not even think about going to get that ball back!
As my boys are getting to be teenagers and not coming to hike with us, this is the next best thing, to get them out to the open mountain air and have a lovely day out
! We all come back always with big smiles in our faces.
Start planning your next trip!
You can search for your own accommodation in the snow for your next ski holiday through our Accommodation Search tab. Or if looking to stay in the heart of the Mont Blanc Valley in the Aosta Valley, check Il Coure della Valdigne review here. This is our own family home in the mountains, that I am renting out when not using, you can always write me a private message if interested to info@the-ski-guru.com
You can book Il Cuore della Valdigne through  Booking.com on this link.
Please follow and like us: