A great day out with the family while in Courmayeur is up to the Piscina Alpina di Courmayeur. You need to go and get the Dolonne cablecar up to Plan Chécrouit to arrive. Last year you had to get up the Armani funicular, but this summer it has
being repaired
, so it is not in use.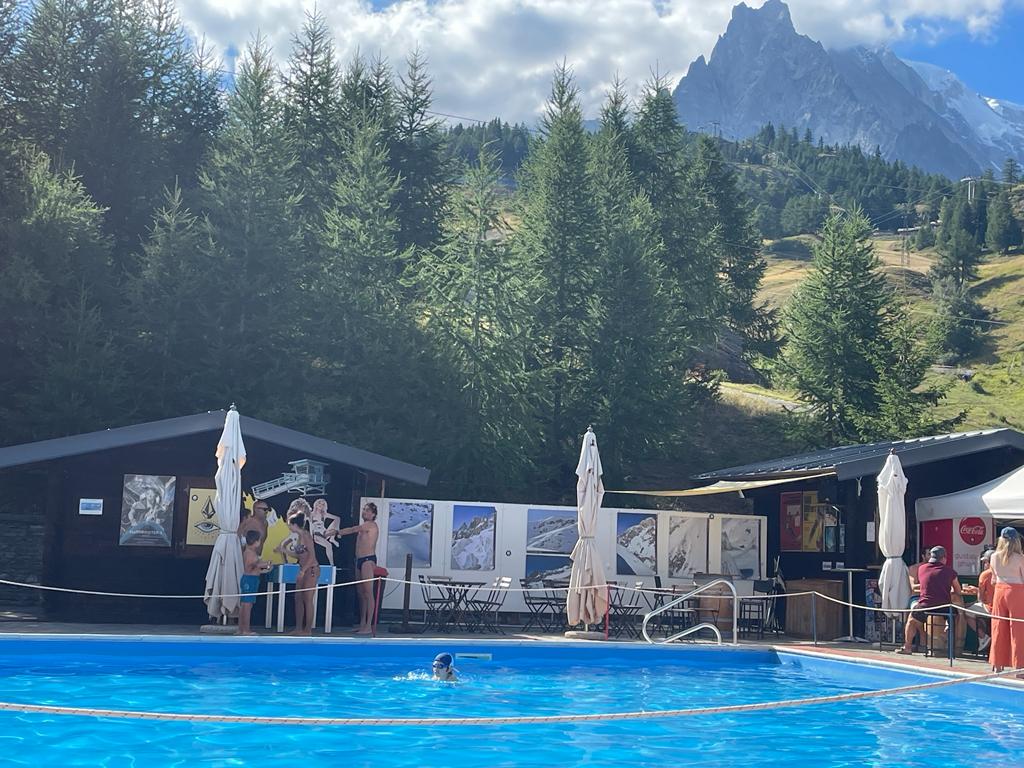 After a short gondola ride, you arrive to Plan Chécrouit. There, you have to do a short traverse and small hike to get to the site of the pool. The walk is pretty lovely, as you see the town of Courmayeur from a height, and then the Grivola in the background. From the pool, you have impressive vistas of Monte Bianco.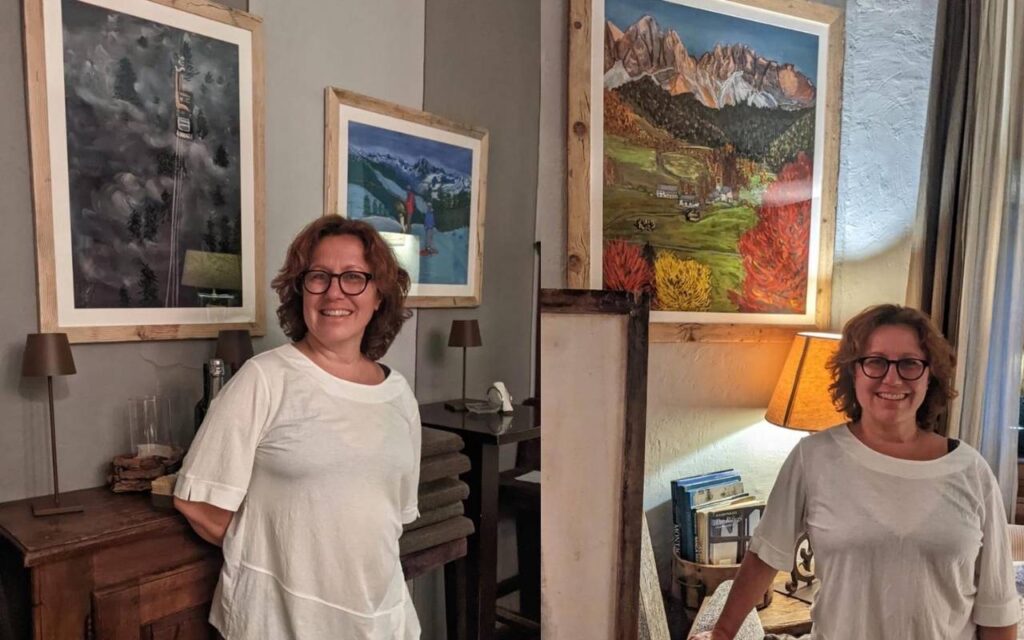 The pool has a simple setting, with changing rooms, lockers, bathrooms, showers and a sauna on the side. The pool is in the middle, with the bar in one corner, and parasols and loungers on the side.
Kids 12 and up pay as adults in Courmayeur, so the price is a bit expensive.
Obviously
, with the price hike of oil, the heating of the pool has tripled so you can understand a bit the pricing. Also, you have to include the cablecar. I paid EUR 27 per person when we went full day, or EUR 20 going from 13.50 onwards. The pool closes at 17.00 and the last cablecar coming down from Plan Chécrouit to Dolonne departs at 17.50.