Imagine yourself leaving your office on a Friday evening, gliding down snow covered slopes for the next two days and returning to your desk on Monday morning with a grin as wide as the mountains.
This unbeatable travel experience is none other than a weekend skiing trip, but it requires a lot of work and rushing around to make this type of a trip a huge success.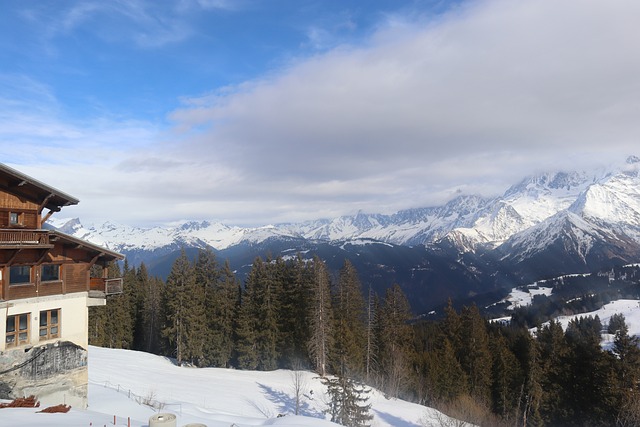 From choosing the perfect place to ski carefully and slopes that suit your style of skiing to resort owners willing to take bookings for just two nights, and that too during the peak rush days of the week,there are few ski resorts that are ready to oblige.
So here are a few resorts that not only cater to skiers who only have weekends to spare, but across a broad range of skiing tastes and abilities as well.
Our pick of best resorts to spend your ski weekends at – 
Chamonix, France
Nearest airport: Geneva 88 km (One hour)
The TER regional train service from the airport to Chamonix station takes about 3hrs-15mins with one changeover at Martigny Vallorcine. If you prefer to travel by road, the SAT Mont Blanc service ply regularly and take 1hr-45mins. By road(A40) the Autoroute Blanche connects Chamonix in a 60 min drive by car or shuttle bus.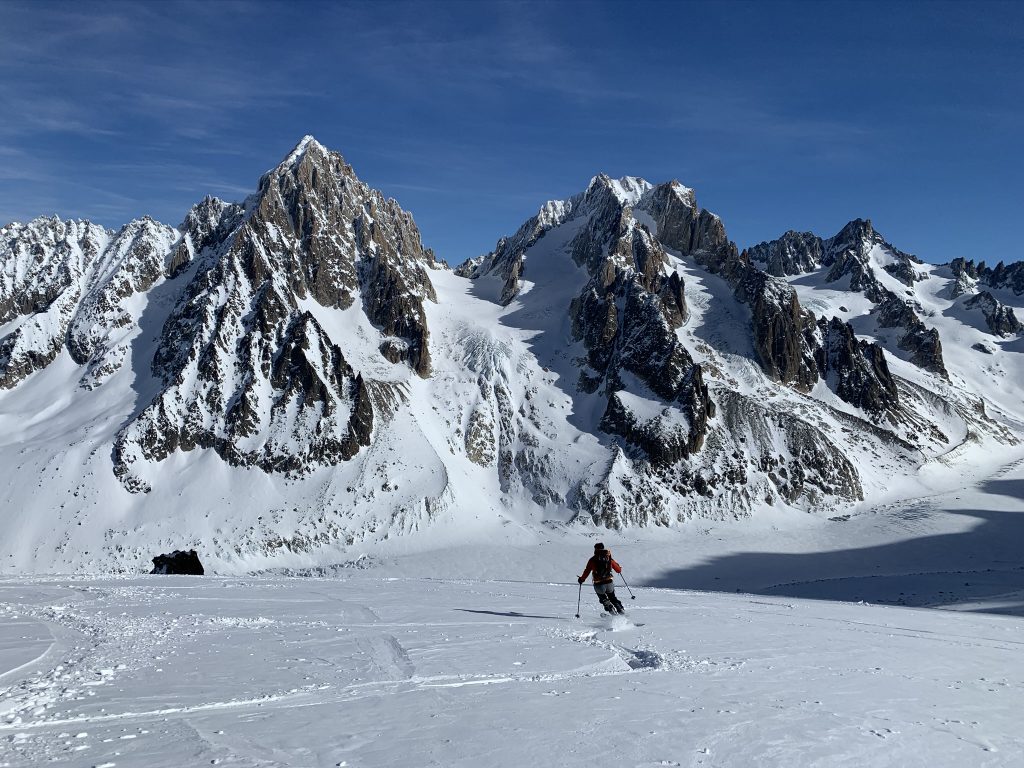 Chamonix is a fine place to visit for a short break and is famous the world over for its steep and challenging skiing against a backdrop of some of the most dramatic scenery in the Alps. In fact, it is considered by many to be the birthplace of Alpine skiing. The four different ski areas in Chamonix are all inter-connected by excellent public transport. However, the resort is not for beginners and is better suited to advance level skiers and boarders who like the large number of challenging runs.
Megeve, France
Nearest airport: Geneva 87 km (One hour ten minutes)
There are TGV train connections to Sallanches, which is 12 km from Megeve, on weekends during winter, followed by a bus transfer from Sallanches to Megeve. The Autoroute Blanche (A40) provides road access through the European Motorway Network. Since you are just seventy minutes away from Geneva airport, you can hit the slopes in no time.
While snow conditions can vary in Megeve due to its low elevation (1050m), the terrain is suitable for all levels of skiers. From long and quiet green runs to lots of off-piste terrain, Megeve is a traditional Haute-Savoie destination that serves as an idyllic weekend skiing break. Moreover, the Place d'Eglise is lined with upscale shops and restaurants, out of which no less than eight are Michelin-starred.
Morzine, France
Nearest airport: Geneva 75 km(One hour)
The high speed SNCF trains run till Thonon Les Bains and Cluses which are 30 km away from Morzine. Regular bus service is available from the train station. By road, take the exit 18 on the A40 Autoroute Blanche towards Cluses.
The traditional Savoyard village of Morzine is located at an altitude of 1000 m, bang in the heart of the famous Portes du Soleil ski region, which makes it a big draw. Here both beginners and intermediates can make use of over 650 km of ski runs, which extend well into the Swiss side of the Alps. In addition, there are 12 high quality resorts to choose from for a weekend ski vacation, such as Hermione Blanche, close to the Morzine centre. Note that Morzine is not a pre Christmas or late March destination unless the conditions are right. That said, you won't do justice with just a single weekend break-you must return.
La Plagne, France 
Nearest airport: Chambery is the nearest airport to La Plagne with a transfer time of just 1hr-45mins. Private transfers are available from the airport to La Plagne all through the season. High speed trains will drop you at the Aime-La Plagne station from where you can grab a bus or taxi to take you to the various resort sites. The coach station is just adjacent to the train station.
With its extensive ski area, you will not regret coming to La Plagne for a short ski break. In addition, the choices of accommodation are fantastic and easy to travel to. Most of the resorts in the Tarentaise Valley have hassle free itineraries and numerous straightforward runs that are paramount for short stay options.
La Tania, France 
Nearest airport: Chambery 103 km. Takes about 1hr-20mins by Alt bus or car. SNCF/TGV trains run from Paris to Moutiers, from where buses are available.
Located midway between Meribel and Courchevel, La Tania is another great weekend getaway in the Tarentaise Valley situated in the Three Valleys region. The ski resort is well known for its excellent infrastructure and has been labelled many times for its well-groomed slopes, green resort village and club station. The village of La Ferriere which is home to La Tania is perfect for families as it is a totally pedestrian area and has plenty of activities for wellness recreation.
Tignes, France
Nearest airport: There are four airports in the area which can get you to Tignes in around 2hrs-30mins. The nearest train station is Bourg St Maurice, which is about 40 mins away from Tignes by bus or taxi.
A massive ski area, cheap accommodation as compared to neighbouring Val D'Isere has made Tignes a hit for those wishing to ski but have limited time. Tignes is made up of several villages grouped loosely together and surrounding a lake. Since the accommodation choices are vast, a short skiing break in Tignes is very popular for skiers compared to other French resorts across the Alps. With over 300 km of ski area, you won't get bored even if you stay beyond the weekend.
Meribel, France
Nearest airport: Chambery 110 km (Flights on late night Fridays are cheap. You can then stay in a Geneva hotel overnight (€80 for double rooms) to save money and be at the slopes by late morning on Saturday). High speed trains from London and Paris stop at Moutiers, which is around 45 mins by road from Meribel.
Situated in the heart of the Three Valleys, Meribel needs no introduction for short stay skiers and snowboarders who have been coming here for many years. The resort's popularity for weekend breaks is not only because of the extensive skiing but also for the attractively styled wood and stone chalets. Moreover, Meribel short breaks are incredibly popular because of the diverse nature of the resort, nightlife, restaurants and other activities.
(Stay at the Bride-les-Bains village, lower down in the Meribel valley where rooms are far cheaper and included in the local Meribel pass)
This article may contain affiliate/compensated links. For full information, please see our disclaimer here. 
Featured Image: Le Tour – L'Alpage de Balme. OT Vallée de Chamonix. Photo: Salome Abrial. Best ski resorts for a weekend trip
Please follow and like us: