Aiguille du Midi vs Punta Helbronner – which one you should do?
Aiguille du Midi or Punta Helbronner- which one you should go to visit? Honestly, I would visit both and connect from one another through the Panoramic Mont Blanc Tunnel gondola.
This article may contain affiliate/compensated links. For full information, please see our disclaimer here.
The case for Aiguille du Midi – Aiguille du Midi vs Punta Helbronner – which one you should do?
Aiguille du Midi (3842m) is located in Chamonix, in the border with Italy, and is one of the biggest attractions to go year-round, and lots in the summer to go and see the Mont Blanc (4810 m).
The funicular departs from a very modern lift base that has a shop, a food outlet and the big funicular that takes you to the middle station, from where you take a second funicular to the top. The top has a series of different terraces at different heights, to see 360-degree views of the French, Swiss and Italian Alps in all their splendour plus the magnificent Mont Blanc. Inside the structure is a bit old and you go within a cave, taking an elevator to go up the rock. This does not take the awesomeness of the landscape… It is really worth to go up there, you do feel you are on the top of the world, even though is really the top of Europe!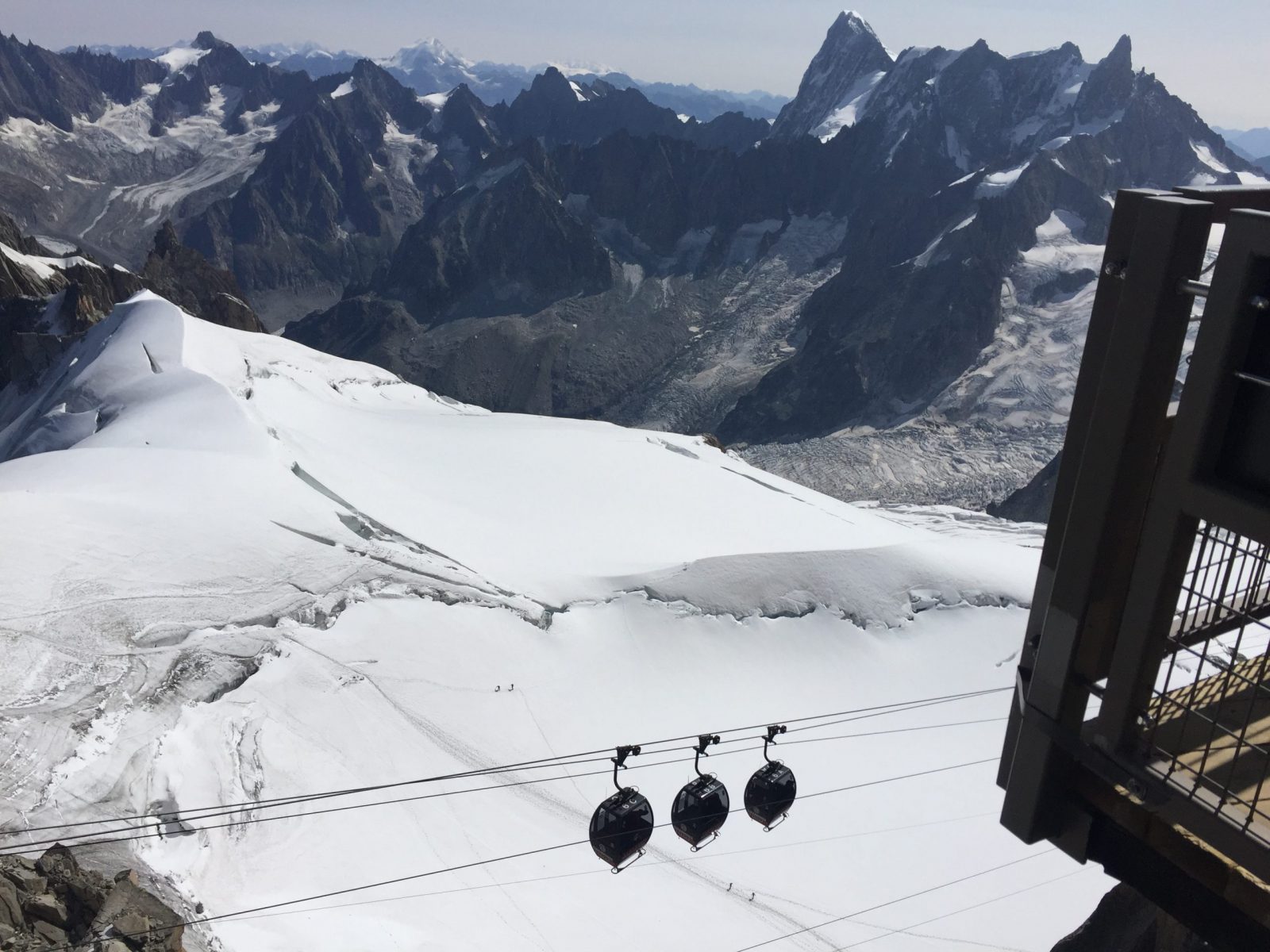 You can connect to go to Italy via the Panoramic Mont Blanc lift, which is a series of three gondolas (cable cars) going together on top of the Mer de Glace (the glacier sea) that zips you to Italy to Punta Helbronner (3466 m). This gondola has reopened last year after being closed for a bit due to one of the cabins falling on the glacier. I've written about it in this post some time ago. Still, this happened in winter, when this lift was closed, and it was due to a massive snow storm combined with really cold temperatures which froze the snow on top of the cable and its weight made it snap.
Continue reading "Aiguille du Midi vs Punta Helbronner – which one you should do?"