If Gondolas Could Talk, a Great Book as a Present for the Winter Sports Lovers
This article may contain affiliate/compensated links. For full information, please see our disclaimer here.
I have been reading the new book by John Hemming Clark titled: "If Gondolas Could Talk".
For
all of
us snowsports lovers,
just
hearing of a gondola (or cablecar- depending where you
are located
), always makes you smile
. It brings you near your love of the mountains and the big outdoors.
This book has 101 short stories related by –
mainly
Brits- going skiing to the Alps, and some a bit further away in North America
. It
is catered
towards those that go skiing/boarding once a year. This is the highlight of our lives. (Now I ski more than once, but I was there since I was 14, always waiting for our ski week as a family. Later it was me alone and anyone could tag alone, and even later now with my husband and kids!)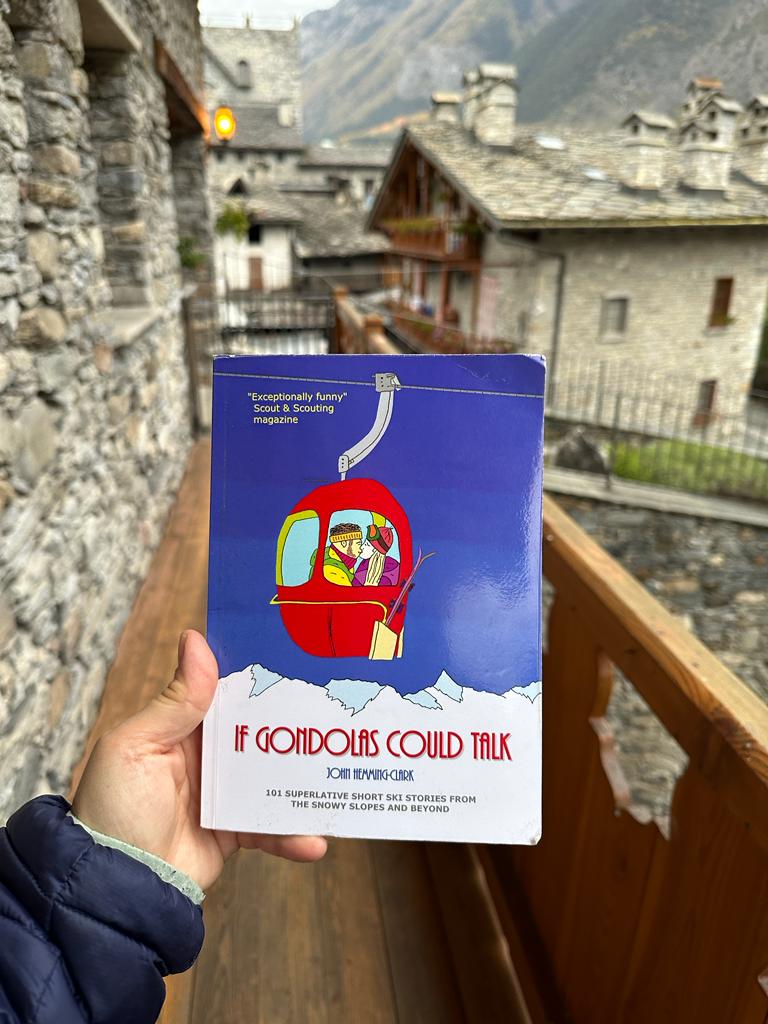 All mountain sports lovers always have stories to share after a ski day or a trip to the mountains.
Many are because you cannot make yourself understood, or funny things happening to you while trying to come down the mountain – in one piece
!