New flight from London Gatwick to Bolzano airport with Sky Alps
A new flight is launching on 15 December 2021 from London Gatwick to Bolzano airport with Sky Alps. This flight will operate weekly on Wednesday in December. It will then operate twice weekly on Wednesday and Sundays from Jan 5-16 March, 2022.
Prices start at £116 each way. Bolzano is only 90 minutes from renown resort Alta Badia. This is as well as all the different resorts from Sudtirol and Trentino.
Usually people going to Sudtirol or Trentino tend to go to Verona or Innsbruck or Bergamo. This new route opens a much easier connection to the heart of the Dolomites. People going to Trentino or Belluno (home of Cortina d'Ampezzo), use Venice or Milano (MXP or LIN).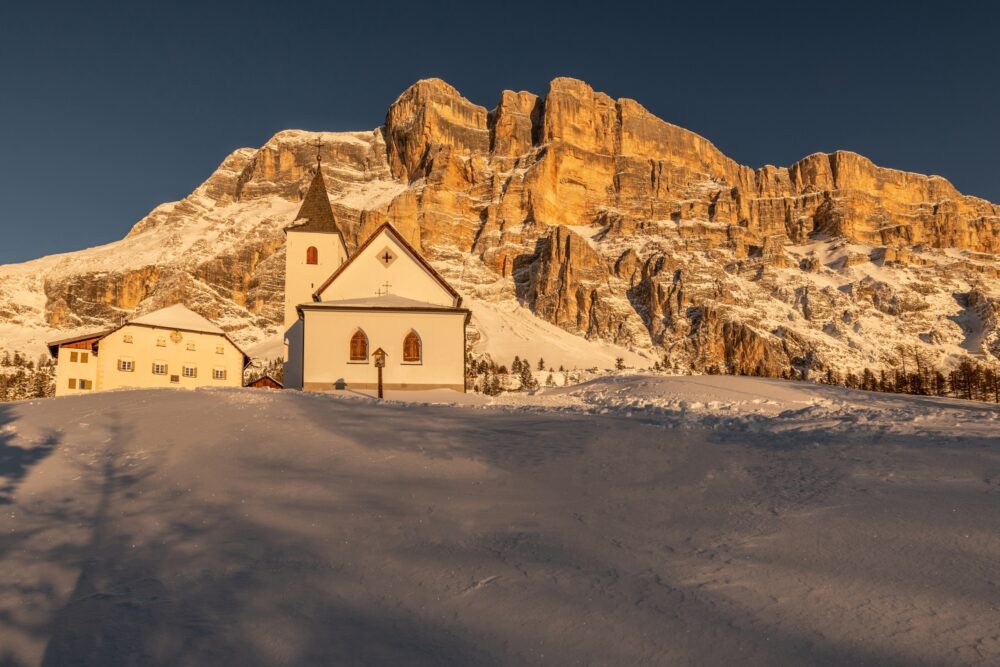 The flight duration is of 2 hours 20 mins.
Flying twice weekly for most of the season, the flight duration is around 2hrs 20mins:
From 15th December – 4th January:
Weds: BZO (11.00) – LGW (12.30) / LGW (13.30) – BZO (16.50)
Saturday BZO (14.00) – LGW (15.30) / LGW (16.30) – BZO (19.50)
From 5th January to 16th March:
Weds: BZO (11.00) – LGW (12.30) / LGW (13.30) – BZO (16.50)
Sunday: BZO (14.10) – LGW (15.40) / LGW (16.40) – BZO (20.00)
This past summer the airline was offering eight destinations to Bolzano Airport. Direct flights from London will be on a fleet of Dash DHC-8-Q400 aircrafts. Each one will seat up to 78 passengers in luxury interiors.
SkyAlps also
fly
to Brussels, Rötterdam, Copenhagen, Berlin, Düsseldorf and Hamburg.
Start planning your next trip!
You can search for your own accommodation in the snow for your next ski holiday through our Accommodation Search tab. Or if looking to stay in the heart of the Mont Blanc Valley in the Aosta Valley, check Il Coure della Valdigne review here. This is our own family home in the mountains, that I am renting out when not using, you can always write me a private message if interested to info@the-ski-guru.com
You can book directly through Airbnb  through this link
Or check Booking.com on this link.
If you want to take your family skiing and you don't know where to start, read here. And search for your ski transfers from all airports to the Mountains here. And for those that are like me, that are lazy to cook, you can get your food, even gourmet mountain food delivered to your home with Huski.
If renting equipment (skis or snowboards)  check our agreement with Skiset– you can get up to 50% off ski or snowboard rental rates. I have been using them for years every year when I go to America  and Europe and they are great!
Already selling some alpine design items for your house. #bringthemountainshome with The-Ski-Guru HOME and put a smile in your face. These are hand-paintings done by me, applied to cushion covers, coasters and mugs.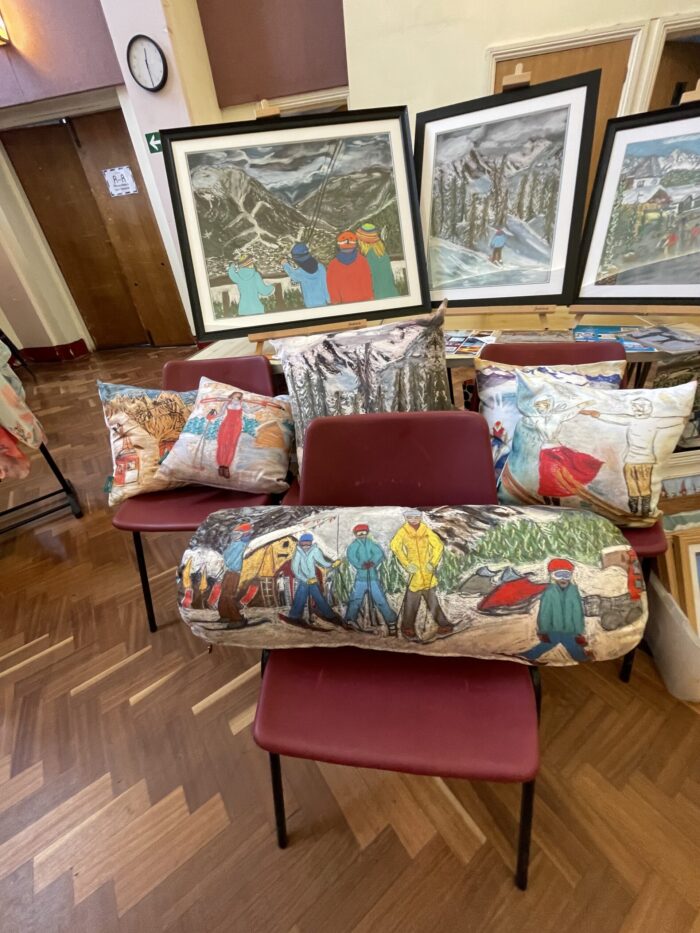 Featured Image: SkyAlps airways. Photo by Armin Pixner- Alta Badia Brand. New flight from London Gatwick to Bolzano airport with Sky Alps
Please follow and like us: