In one report from Swissinfo.ch – a 40-year old hiker and a 57-year-old cross-country skier lost their lives in two separate avalanches in the Swiss Alps in recent days.
The hiker was a in a group of four that were swept away by an avalanche on Saturday near a steep gorge at 3,600m above the village of Arolla, which is popular starting point for hiking and ski tours. Rescue services managed to reach them and they were transported to hospitals in Martigny and Sion. However, the 40-year old woman from Valais died on Saturday night in the hospital. The other three hikers are recovering but are not in danger of losing their lives.

An avalanche swept away two mountaineers on Saturday around 12:00 in Lauenen, near the upscale mountain resort of Gstaad. One of them was able to pull himself out of the snow on his own and alert emergency services. Seriously injured, the second was transported by helicopter to the hospital, where he died during the night.
Another fatality
On Thursday, Austrian rescue services spotted the body of German cross-country skier in the Lower Engadine in the canton of Graubünden. The 57-year-old man had embarked on a solo expedition in the Austrian-Swiss frontier area last week. He was reported missing when he did not return as expected.
The Austrian rescue services launched a search operation on Wednesday and a helicopter finally spotted the traces of an avalanche at around 2,400m on the Swiss side. That's where the rescuers ultimately found the body of the skier. The Graubünden police have taken over the investigation into the incident from their Austrian counterparts. According to the preliminary information available, the skier had triggered the avalanche last weekend while passing through the area.
This was also covered by TheLocal.ch: Three cross-country skiers were killed and four others were injured in three separate avalanches in the Swiss Alps this weekend, police said on Sunday.
Two Swiss skiers were swept away on a massive sheet of snow Sunday afternoon in the Chateau d'Oex area, and slammed into a rocky area below, police in the central Vaud canton said.
One of the skiers, a 55-year-old woman, died on the spot, while her 61-year-old companion was injured. He was flown by helicopter to hospital, and police said his life was not in danger.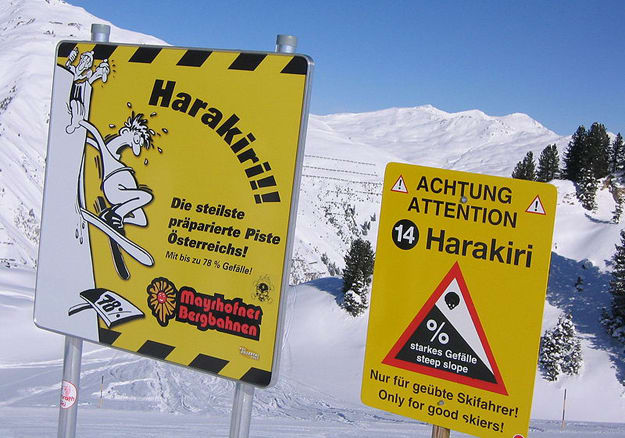 In another incident Saturday, an avalanche on the Tsa mountain, above the village of Arolla in the southern Swiss canton of Wallis, swept away four skiers on Saturday afternoon.
Rescue workers arrived by helicopter and were able to dig out the buried skiers, who were all Swiss nationals, and flew them to hospital.
Wallis police initially said all four were injured, but Sunday morning they announced one of the skiers, a 40-year-old woman, had succumbed to her injuries.
Police in Bern canton meanwhile said an avalanche in Lauenen, near Gstaad, hit two cross-country skiers around midday Saturday.
One of the men, whose ages and nationalities were not given, was buried and so badly injured that he later died in hospital, police said.
You can read of recents avalanches deaths here: three deaths on the Swiss Alps during the Christmas period, the recent death of a Briton that we've reported yesterday, and how the avalanche risk still persists and one has to be vigilant.
To keep on reading ski news at your fingertips, keep on visiting at The-Ski-Guru, register to our newsletter if you want to keep in touch, and follow us in social media through our hashtags #theskiguru and #skinewsatyourfingertips.
Please follow and like us: